4 Best Nike Air Running Shoes in 2022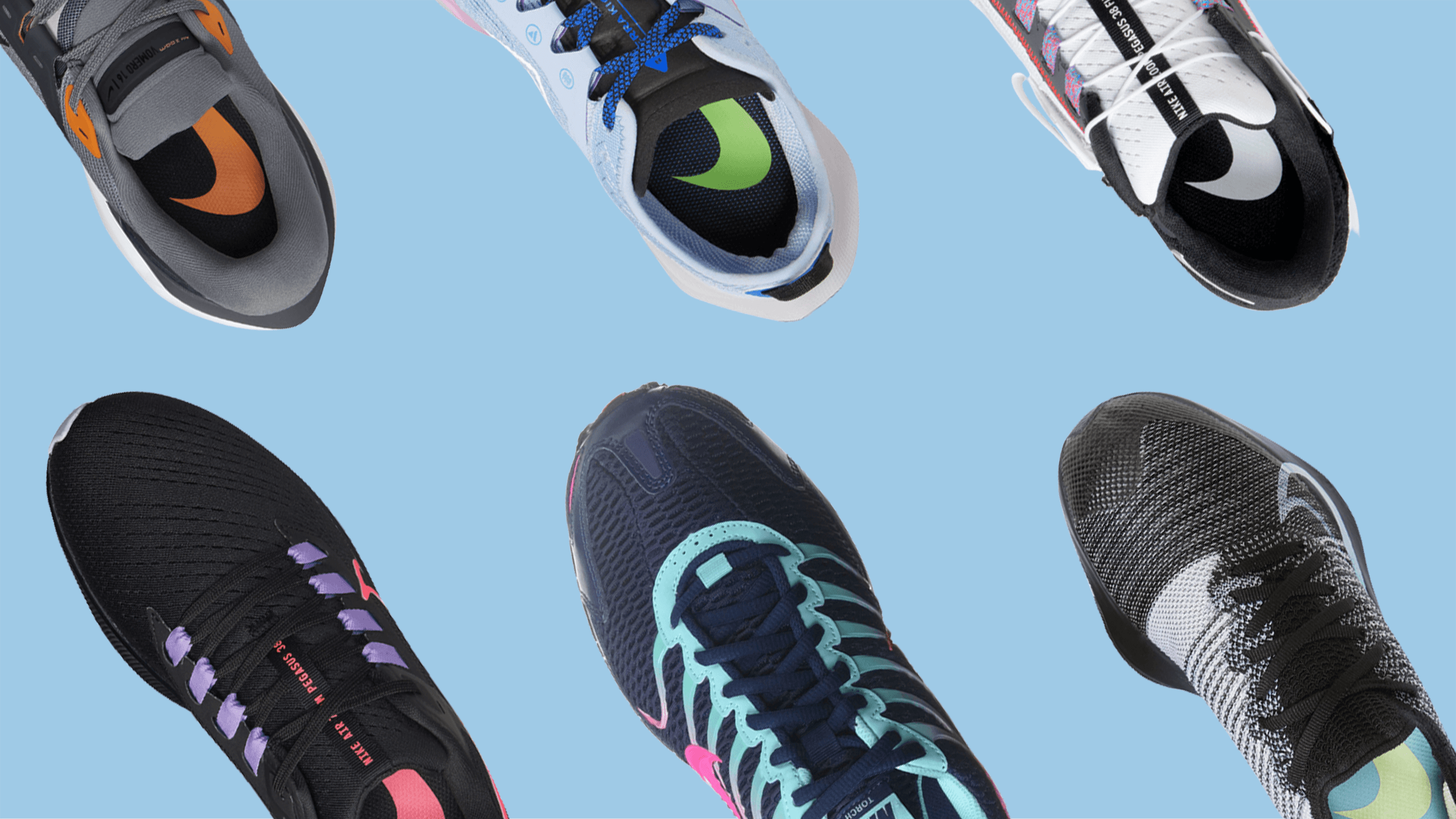 If you want the workhorse versions of Nike's speedy shoes, then look no further than the Nike Air running shoes. From Air Zoom Pegasus and Air Max Torch to Air Zoom Tempo Next% and Air Zoom Vomero, these shoes give you the same speedy feel but are more tuned in for the rigors of daily training.
Engineered to deliver more comfort, underfoot stability, and durability, the Nike Air models can definitely rack up high mileage and bring your next training runs to bolder new heights.
To help you choose the right fit that suits your needs, we've tested and reviewed all the Nike air running shoes available out there. Get a quick look at our best picks below.
How we test running shoes
We put all the shoes on this list through a thorough testing process, comprising the extensive feedback from RunRepeat's staff, shoe lab technicians, and our team of runners. Our top choices include Nike air running kicks that offer genuine value, performance, and budget-friendly options.
To make the best recommendations, our methods include the following:
We buy all the Nike air running shoes with our own money. This is to make sure that we remain free from bias and produce only 100% honest reviews.
We do a battery of mechanical tests at the RunRepeat shoe testing lab. We cut all the models into pieces and examine 30+ parameters that include cushioning technology, midsole construction, upper breathability, and durability, among others.
Our wear-testers clock up 30-50 miles on average on each pair, and report back to us their on-road impressions.
We collate more comparable data from other shoe experts and regular consumers.
To get the overall scores, we use the CoreScore to calculate all the gathered data. A final rating is then given on each Nike model that ranges from 0 to 100.
What are the most popular Nike Air running shoes in 2022?
What are the cheapest Nike Air running shoes in 2022?
Other buying guides