7 Best Grey Nike Running Shoes in 2022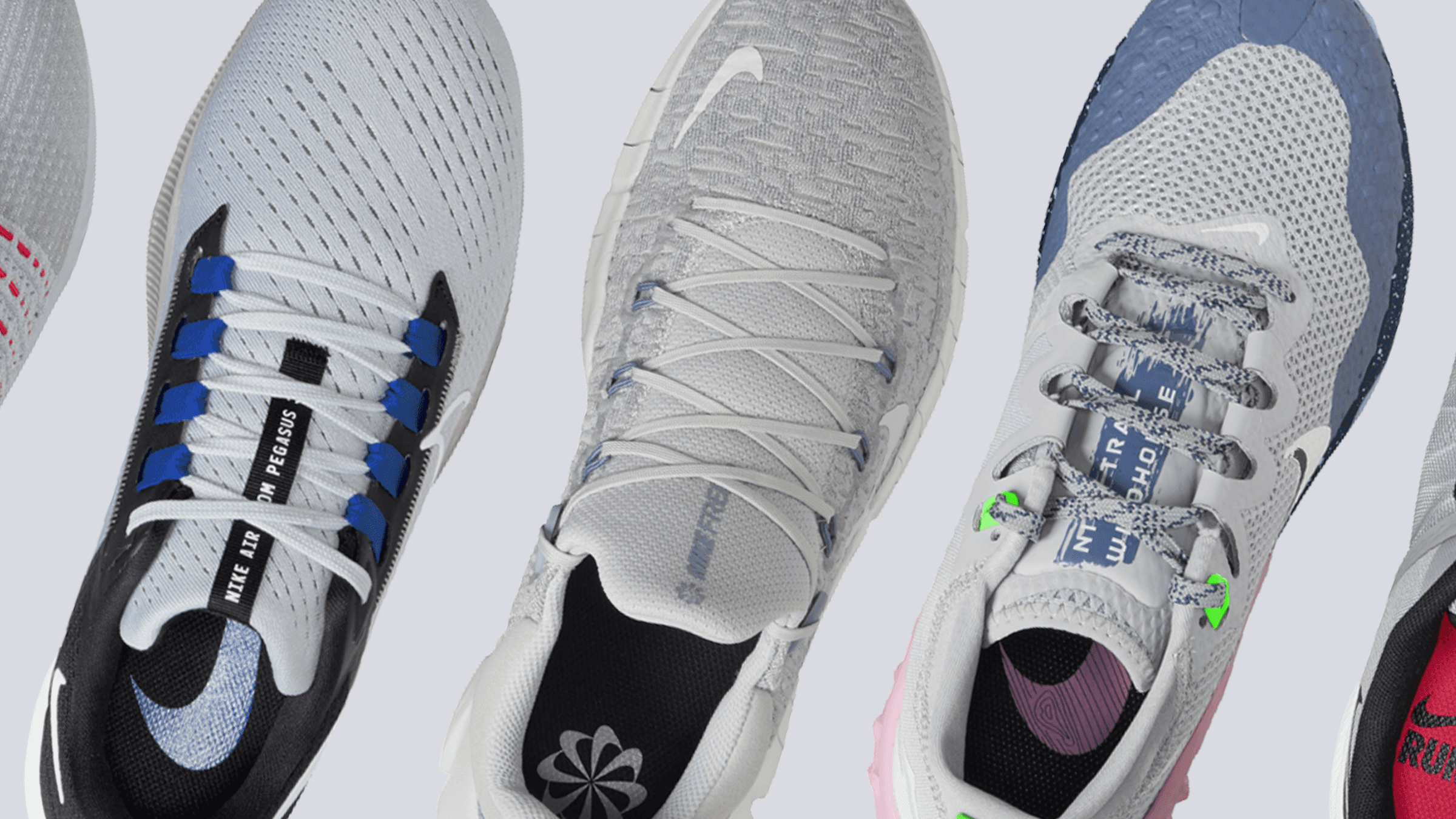 Comfort and aesthetics are what you get when it comes to Nike's grey running shoes. We've done our research and due diligence to make sure that you will find the right fit to confidently achieve your running and workout goals.
From Nike Air Zoom, Free Run, and the Wildhorse series, to Nike Quest and React Infinity Run Flyknit, we have rounded up and tested the 90+ of the best grey Nike running shoes out there. That means each model is put to the wringer to find out which are the top performers for our final recommendations.
Start browsing our top picks in five different categories, with their respective in-depth reviews.
How we test running shoes
We've spent hours inside our RunRepeat shoe testing lab, clocking up considerable mileage for our real-world wear testing, and collating more useful data in order to make our best recommendations below. Our entire process specifically includes:
Buying all the grey running shoes from Nike with our own funds. We do this in order to maintain our 100% transparency and unbiased approach.
Performing a battery of mechanical tests in the lab, cutting the shoes into pieces, and analyzing 30+ essential factors such as the shoe's shock absorption, ventilation, durability, and many more.
Logging at least 30-50 miles on each pair of shoes in various training environments, as well as racing conditions.
Collecting more information from other experts and regular users, and summarizing everything they said for faster reference.
To conclude the testing process, we use our proprietary CoreScore system to get the overall rating of each model. Based on the data above, the system will calculate and show the final scores (from 0-to 100) of all grey Nike running shoes in the database. This is the best way to know which one is potentially the perfect fit for you.
What are the most popular grey Nike running shoes in 2022?
What are the cheapest grey Nike running shoes in 2022?
Other buying guides