The PUMA Deviate Nitro is back with a significant update that makes an already great shoe even better. It's really comfortable, which is not always the case for carbon-plated shoes, and it's extremely versatile. As a result, we have a real do-it-all companion to take on the road for every run, not to mention the quality-price ratio, which basically makes it a no-brainer.
Pros
Great all-rounder
Super-smooth and responsive ride
Plush cushioning
Comfy upper
Grippy outsole
Above average durability
Fairly priced
Cons
Heavier than other similar shoes
Not many colors available
Who should buy PUMA Deviate Nitro 2
This shoe can be perfect for you whether you are a beginner or an expert, you do easy runs or prepare for races, and are looking for something that doesn't compromise on comfort, traction, and durability. If, in addition to this, you're a "one-shoe runner," then this is one of the best choices you can get.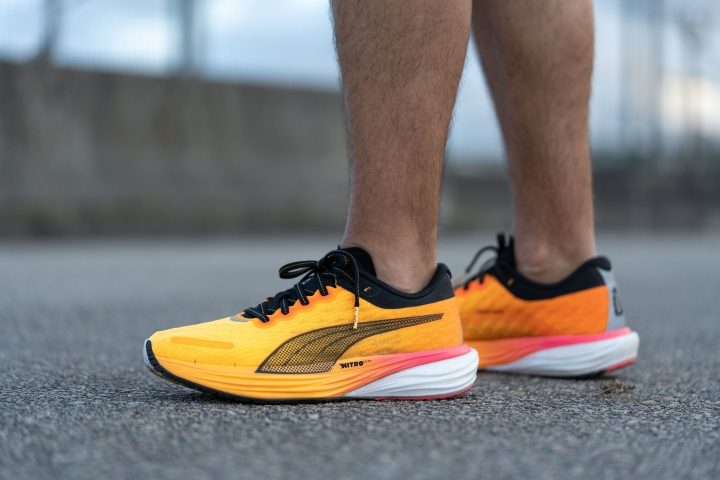 Who should not buy it
Don't get it if you:
PUMA Deviate Nitro 2 vs. Nitro 1
According to those who tested the shoe, there have been a few important changes from the previous version. The Nitro 2 has an updated, more comfortable upper, and a softer midsole, which made a runner say that this is "a match made in heaven," and "a vast improvement."
Top-quality upper
The upper was praised for its high quality and comfort. Also, there were no complaints about the breathability of the shoe.
Fact check
Based on our smoke test results, this is a breathable shoe, which makes sense given that no runner complained about it! On a 1-5 scale where 5 is the most breathable, we rated it as 4.
Puma Deviate Nitro 2 (left): as you can see, the smoke comes out easily from the shoe; Adidas Runfalcon (right): the smoke coming out is not much and only from the tongue area.
Fact check
We also checked how transparent the upper material is. As you can see, it is extremely well-perforated with plenty of light shining through the fabric.
Some runners reported heel rubbing with version number 1, but it's not the case now. The upper sees plenty of padding, especially around the heel collar, which, as a runner explained, is "both more comfortable and more durable" than the original. He also added that he didn't have "a single blister in the new shoe."
The heel counter is not stiff at all. It scored 2 out of 5, and it's 23.6% more flexible than the average.
Ride is great in the PUMA Deviate Nitro 2
Testers explained that the midsole and its carbon plate are here less aggressive than what we see with other plated running shoes. The latter can be on the one hand more exciting, but on the other hand, they are not as comfortable as this shoe is.
The Deviate Nitro 2, according to an expert, is also responsive and provides "a nice spring-off," and as another runner added, his first test was "a lovely run, smooth and buttery underfoot."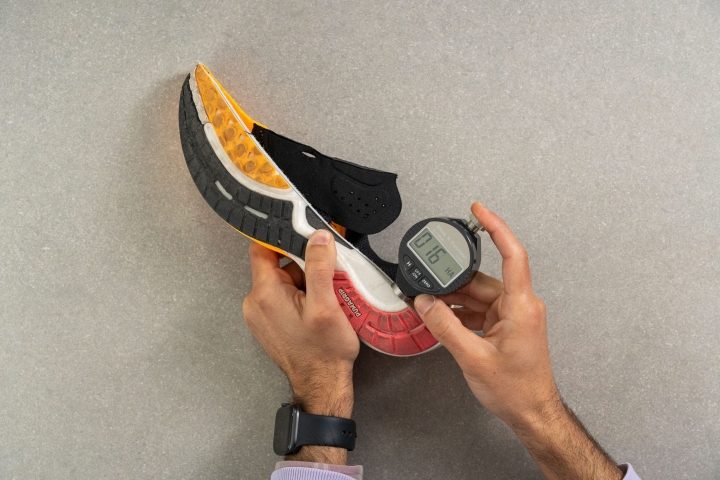 Disclaimer: We take an average of 4 measurements and exclude any outliers. This image shows just one of our measurements.
Fact check
We used a durometer to test the midsole at the heel and found out that it is 35% softer than the average. Even after 20 minutes in the freezer (to simulate cold weather conditions) the foam remained 15.6% softer than most running shoes.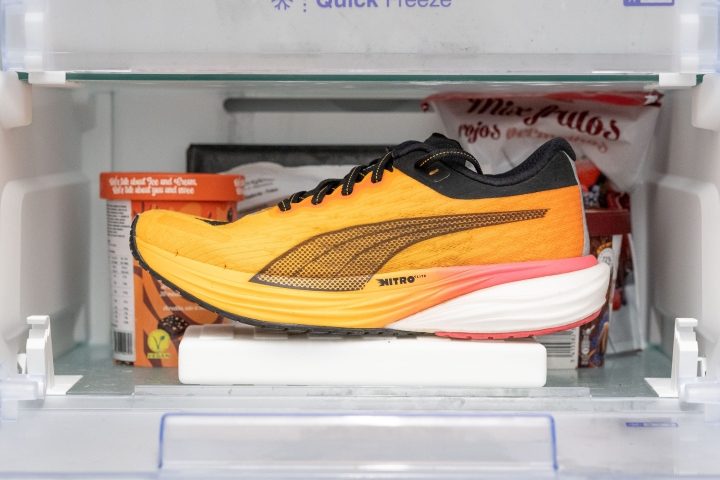 Fact check
According to our test, the Nitro 2 is 19% softer than the previous version, confirming what runners said.
Traction is just amazing
Judging by the reviews it has garnered, one of the best parts of this PUMA running shoe is the outsole, which is excellent in any condition, even on some easy trails. Runners described it perfectly:
"the outsole is a huge strength"
"superlative grip in the wet"
"Pumagrip is just awesome."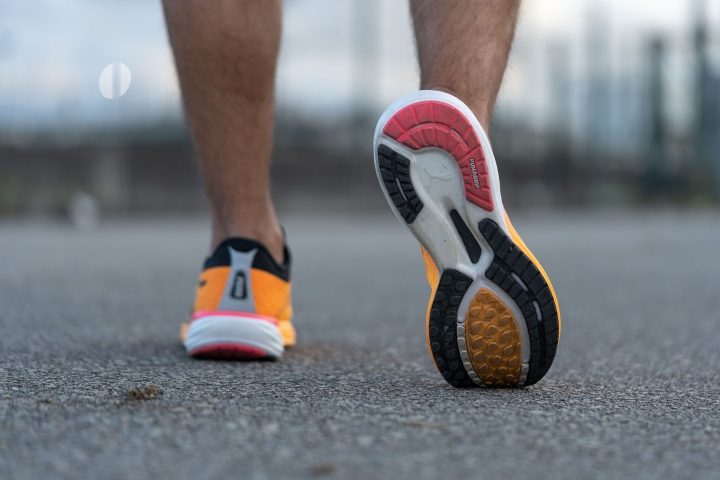 Measured with a caliper, the outsole turned out to be 3.7 mm, just slightly thicker than the average (3.5 mm).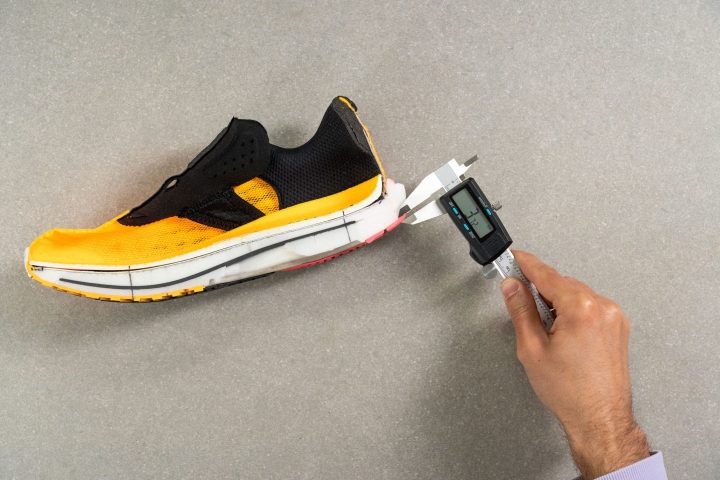 Cushioned, but not too tall
The Deviate Nitro 2 has a forefoot stack height of 26.1 mm, and a heel stack height of 31.7 mm. The average has been increasing in recent years and sits now around 33.2 mm, with many shoes going as high as 40 mm and even more than that.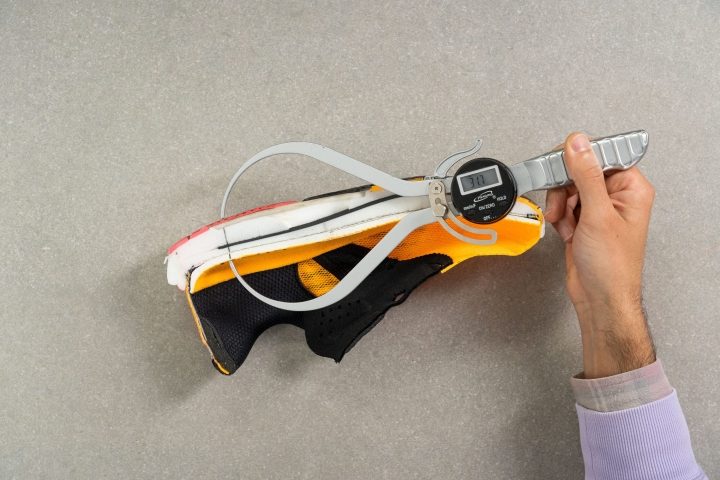 Disclaimer: Our stack measurements are always taken with the insole included.
Fact check
In this case, we have a drop of 5.6 mm, just a bit lower than the 6 mm officially stated by the brand. Drops from 5 to 8 mm can be considered mid-range.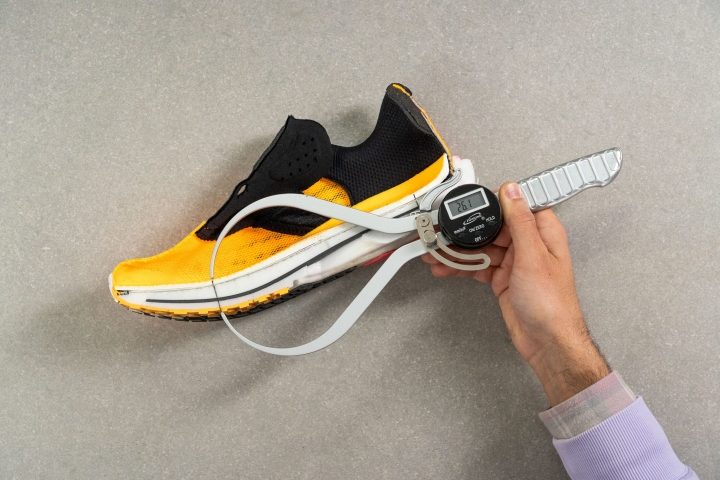 When we measured the insole, the caliper reported a figure of 4.4. mm, only 2.3% thinner than the average for road running shoes.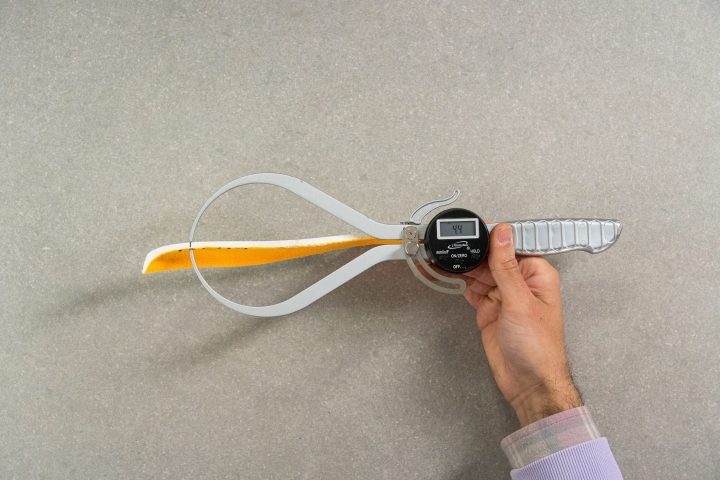 One shoe for every day out
An avid runner had no doubt in saying that this is "one of the most versatile running shoes [he has] tested this year." It's amazing on easy days, uptempo work, and long runs too, or as another expert confidently said, "it can do literally everything."
Overall, it's "a top-notch all-round running shoe."
Deviate Nitro 2 hugs the foot perfectly
The shoe offers an excellent fit, there were no issues in this department. As a tester pointed out, to him "the fit is great, it just kicks along," and another experienced runner confirmed this: "I found the fit to be spot-on."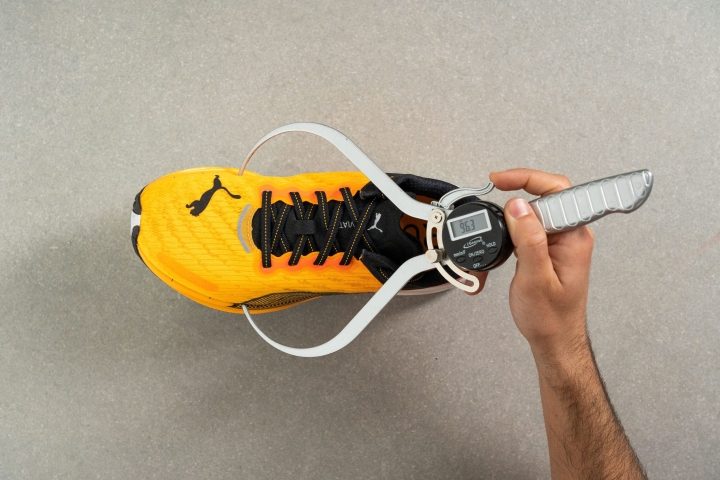 In its widest part, the toe box is 96.3 mm and can be considered medium width. Yet it's worth mentioning that it's 75 mm wide at the big toe (see photo below), 5% more than most running shoes.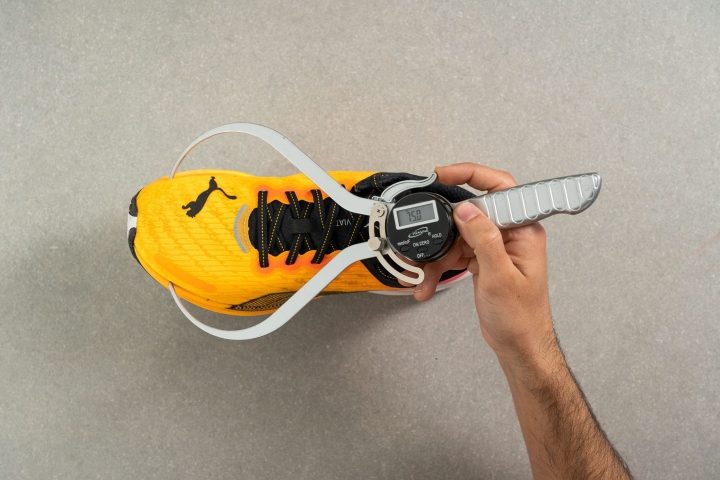 Look elsewhere if you need a flexible shoe
We found out that this shoe is definitely stiff, 42.1% more than the average. Being extremely rigid is not uncommon for plated shoes, yet there are more flexible models within this category.
In the test you can see below, we subjectively measured longitudinal and torsional flexibility. The first scored 4 (very rigid), while the latter scored 3 (moderately stiff).
Weight: not there yet
With a weight of 9.2oz (260g) this shoe is not as light as other competitors in the same category, and runners pointed out that during some runs, especially long ones, this can be noticeable.
PUMA Deviate Nitro 2 is stable
Reviewers reported no issues in this department. During their tests, the Deviate Nitro 2 felt stable, both at slow and fast paces.
The width of the sole can affect stability. In this case, the shoe has a width at the heel of 92.3 mm, which is wider than the average (89.5 mm) and this might have contributed to the overall stable feel runners have reported.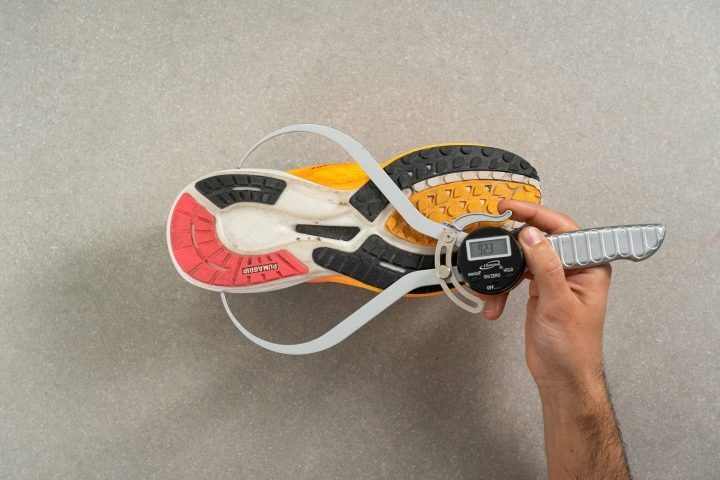 Not afraid of the dark
The Deviate Nitro 2 sports two different reflective elements: one at the forefoot and another one, very large, positioned at the heel. This makes the shoe visible at night.
Nitro Deviate 2 can stand miles and miles
The outsole is not only very grippy but also particularly resistant. This made a tester say that it will "last forever."
Many other reviewers agreed on the fact that this is really a well-crafted and durable outsole.
Softer outsoles usually wear out quicker. In this case, we found out that the rubber is 3.5 % softer than the average for running shoes, yet still in the mid-range.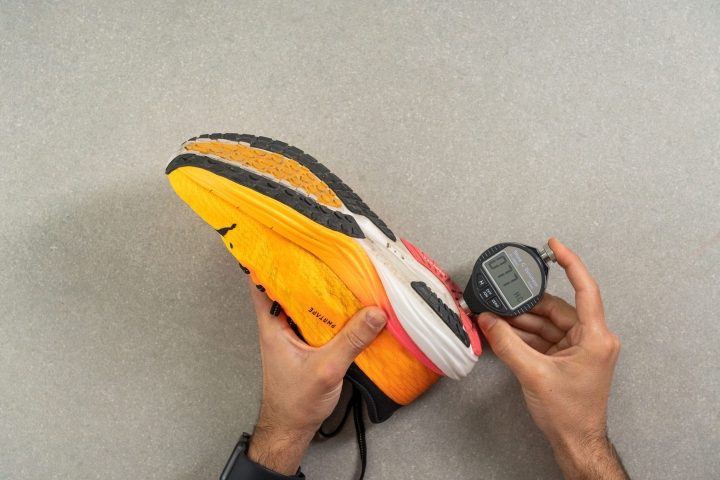 Does not cost you a fortune
Plated running shoes are usually very expensive, but it's not the case with the Deviate Nitro 2, which is sold at a reasonable $160. Considering what it offers, that's a great price point.