As long as you prefer a stiffer ride over speed, or you're a heel striker, then you won't go wrong with the Mizuno Rider 24. It's a neutral daily trainer that, for us, stood out in the traction arena. We had ZERO issues with grip on surfaces like wet pavement, light trails, gravel paths, grass, and asphalt. Sure, it's got some bounce, but it's not springy enough to be a true speed trainer.
Pros
Responsive
Cushioned & springy heel
Breathable
Great colors
Excellent grip
Wide toe box
Stiff
True to size
Perfect foot lock
Cons
Questionable durability
For heel strikers only
Heel drop too high
Not for tempo runs
The verdict from 17 experts and 100+ user reviews
Most of the experts liked this shoe: "really surprised," "wasn't expecting to like it." This was expected given that the majority of them weren't familiar with Mizuno before.
However, even with comments such as "very reliable running shoe" and "does everything well," this shoe wasn't anyone's favorite nor #1 pick.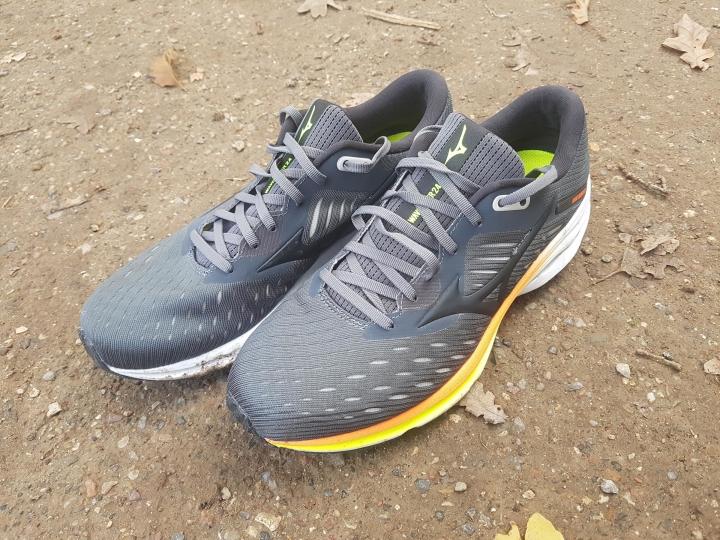 Who should buy Mizuno Wave Rider 24
You should buy Mizuno Wave Rider 24 if you
are looking for a neutral daily trainer
prefer a stiff ride, and
heel strike.
Who should NOT buy Mizuno Wave Rider 24
In case you:
Want a fast shoe, check out Mizuno's Mizuno Wave Rebellion Pro.
Are overpronating (have flat feet), look for a stability running shoe like Mizuno Wave Horizon 4.
Mizuno Wave Rider 24 vs. Rider 23:
Not many experts were able to compare the two, given that they weren't running in the Rider 23. It seems like Wave Rider 24 is just like the 23 "but with some improvements."
The Rider 24 has everything "that made [the 23] good in the past." A few minor tweaks don't make the update worth it.
Here's what's changed in Mizuno Wave Rider 24:
Mizuno Wave Rider 24 vs. Rider 23
What got better
More responsive
Softer
Smoother ride
Wider toe box
Lighter
Looks better
More padded heel collar
What got worse
Not for mid and forefoot strikers
Not durable
Mizuno's "soft" still means stiff
When Mizuno says something is soft, it usually means it's undeniably firm. However, Rider 24 is noticeably softer than previous versions. And yes, it's still on the stiffer side. After all, being soft is "not a usual Mizuno trait."
To add to that softness, Wave Rider 24 also flexes. Outsole made of 2 different types of rubber allows for "lots of flex" in the forefoot.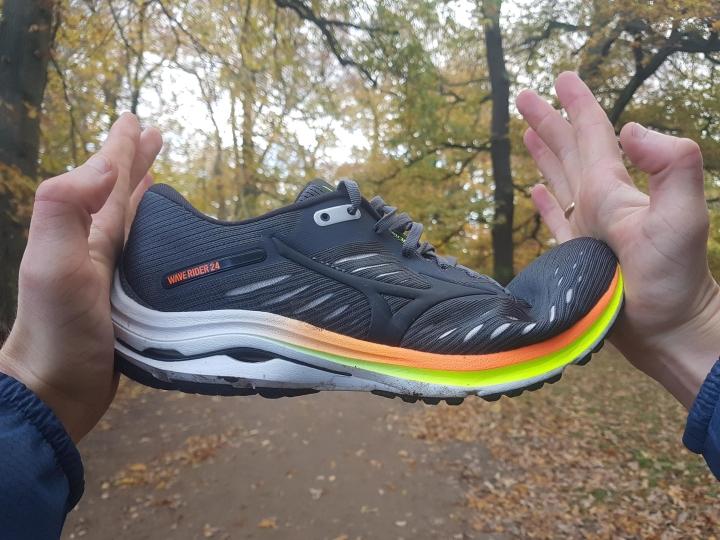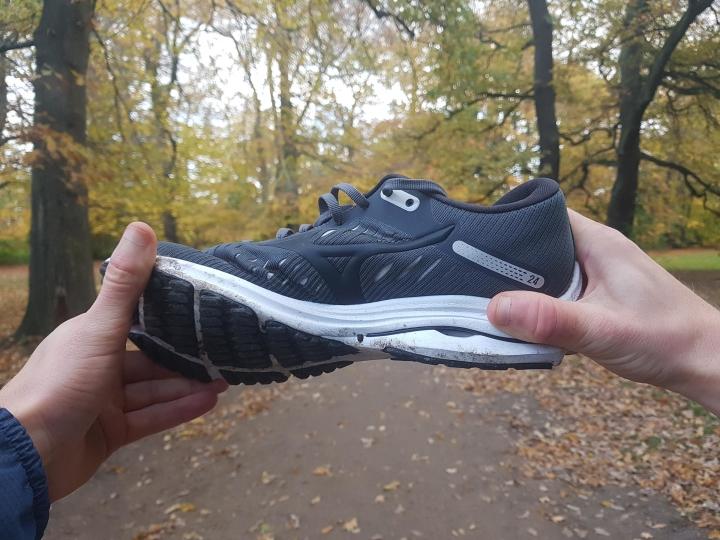 Ride that works for heel strikers only
What experts who land on their heel said about the ride:
"you don't have to think about it when you're running"
"front to back, the shoe delivers softness"
"consistent transition from heel to toe."
What experts who land on their midfoot or forefoot said about the ride:
"transition seemed a bit off"
"makes me think I'm doing something wrong"
"like I'm hitting the ground twice"
"inconsistent ride."
Heel drop everyone hates
It's high. 12mm is not a heel drop experts appreciate, the most common description was "really high."
It's not so much of an issue for heel striking runners - they make the best out of that bounce in the heel. Others explained this experience as: "I'm fighting a heel landing," "my arches would be sore or tight," "sore in parts of my quads and hips flexors."
Be mindful of the heel drop and, if you're making a big transition (~4mm), think of an adaptation period.
No grip issues in the Rider 24
"Premium traction" and "zero traction issues": that's how this shoe grips everything in sight. Experts tested this shoe on light trails, wet pavement, gravel path, grass, asphalt, and reported no complaints.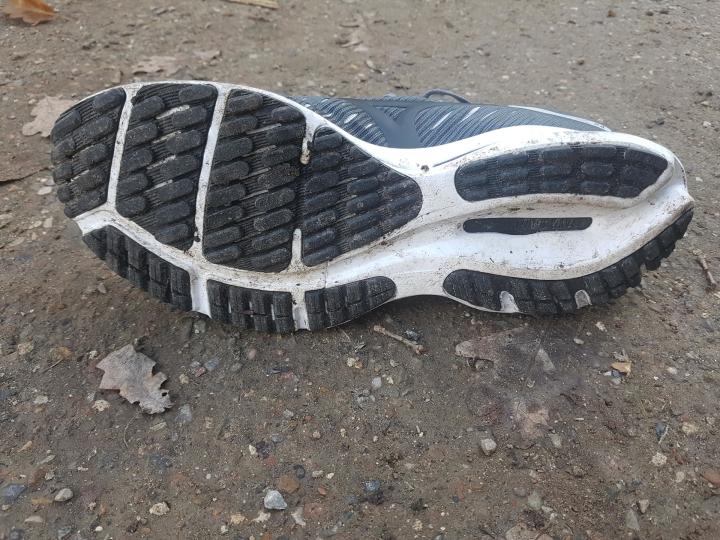 Perfect fit, perfect foot lock
Fit is "spot on true-to-size." The heel doesn't slip. Experts have described this as "hugs around the foot" and "wrap-like sensation." Most of the comments were about the upper which was described as "top-notch."
All in all, Rider 24 offers a "very comfortable fit."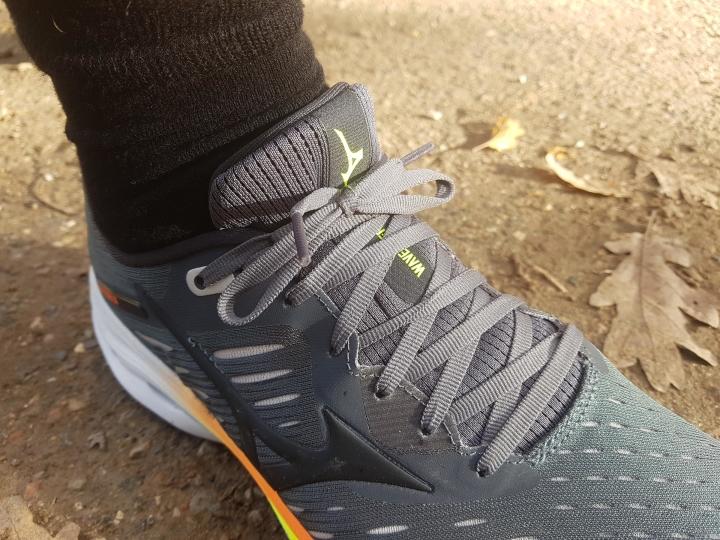 Mizuno Wave Rider 24 is Not your fast shoe
Mizuno Wave Rider 24 is a daily trainer. Experts described it as a "soft daily trainer for numerous runs" and "everyday training shoe." Obviously it's good for easy runs.
Keep in mind that it "wasn't built for the short and fast runs" and that it isn't a "blazing fast speedwork shoe."
Springy heel, but not for everyone
Wave Rider 24 has seen a great improvement in the heel: there's a bounce. It's springy. You can feel the propulsion. However, that "nice kick" only works if you're a heel striker.
Breathability: no complaints
While experts tend to focus on breathability a lot, here it wasn't the case. All who pitched in said the 24th Rider is "breathable." Zero complaints.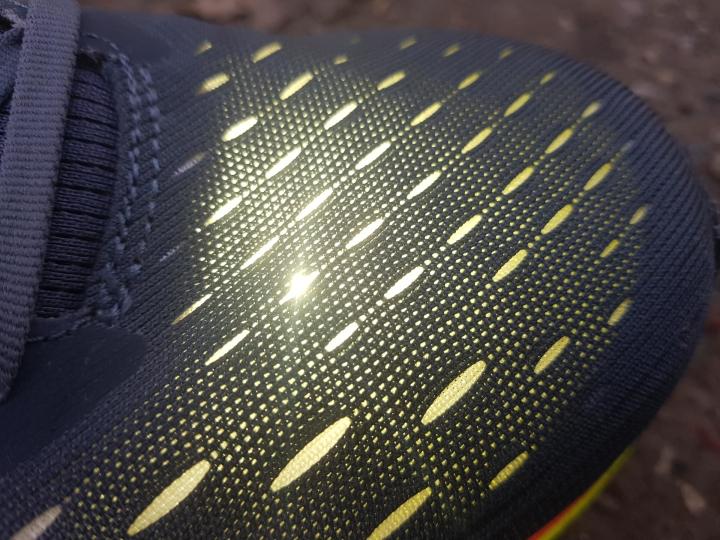 Mizuno finally looks good
Mizuno doesn't make the prettiest shoes. However, experts were surprised by the looks of this model saying:
"Impressed by the look and colorway"
"colorway is awesome"
"really cool-looking."
The best summary (also from an expert): "Kudos, Mizuno!"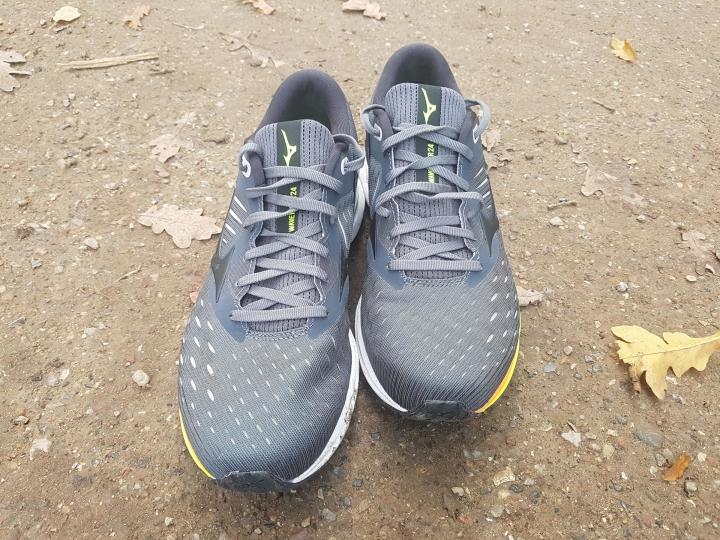 Durability issues
Given the amount of rubber on the outsole, Mizuno's Rider 24 certainly looks durable. One expert even described it as "overkill."
However, experts reported seeing wear on the softer blown rubber in the midfoot after only 30 and 50 miles. Nothing was said about other rubber areas, but premature wear is never a good sign.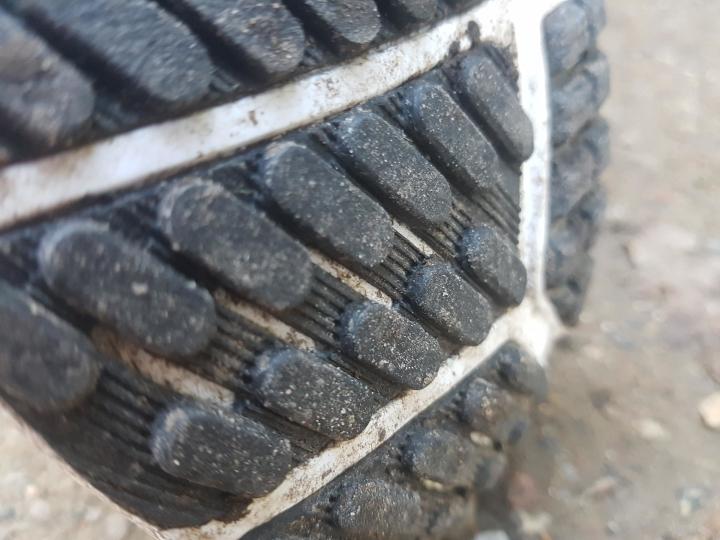 Rider 24 is lighter, but not feather-light
According to experts who commented on the weight of the Rider 24, it feels "like it's lighter" and not "feeling overweight." Given that it weighs less than 10oz, runners are in for a treat.
Look at the comparison:
Mizuno Wave Rider 24: 9.6oz or 272g
Mizuno Wave Rider 23: 10.2oz or 289g
Mizuno running shoe (average weight): 10.5oz or 299g
Running shoe (average weight): 9.8oz or 279g
Also important
2 experts said they needed a break-in period for the shoe to loosen up a bit and become comfortable.
2 experts found the shoe to be longer than expected but that did not affect the overall sizing and fit.
Mizuno Wave Rider 24 is available in a Knit version as well. The difference being the upper: engineered mesh or flat-knit construction. The latter offers a better forefoot fit but is less breathable. There are no differences in weight.
One expert found laces to be too long.