7 Best Cross-training Shoes in 2023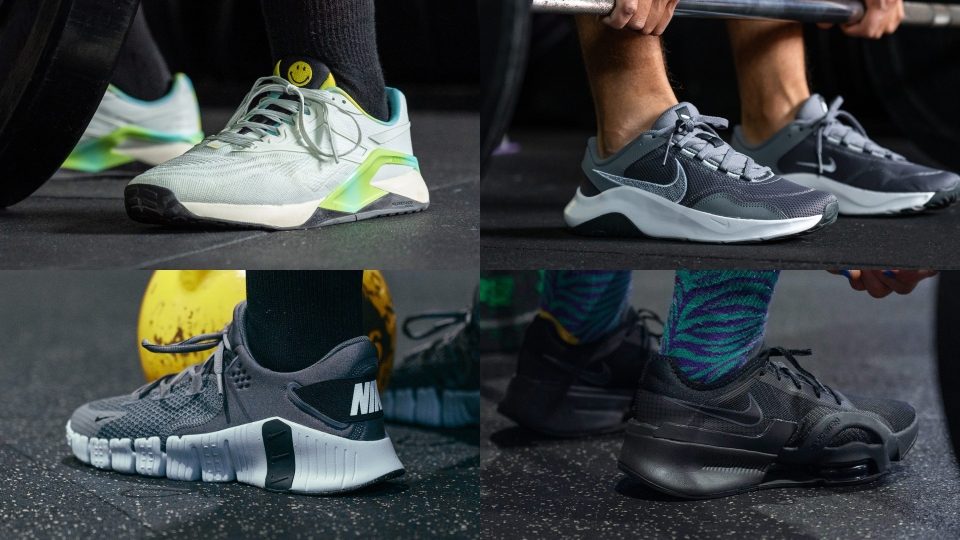 We earn affiliate commissions at no extra cost to you when you buy through us. Why trust us
Lift heavy, jump higher, and strengthen those targeted muscle groups with a new pair of cross-training shoes. Yes, you can do all those workout regimens wearing just one dependable hybrid training kick. This is great for athletes and enthusiasts alike who want the best value for their money.
Hundreds of cross-training shoes have been introduced to the market to meet the growing demands of the fitness community. Giant brands like Nike, Adidas, and Reebok, just to name a few, are producing new and improved models with the latest techs for cross-training style workouts.
To help you save time, we've rounded up 100+ of the best cross-training shoes that we've scrutinized. After testing all of them to their full potential, we've highlighted our top picks in different categories. Get a first-hand look at our list with their in-depth reviews.
Comparison of the 7 best cross-training shoes
| | | | | | | | | |
| --- | --- | --- | --- | --- | --- | --- | --- | --- |
| Best | | | | | | | | |
| CoreScore | | | | | | | | |
| Users rating | | | | | | | | |
| Experts | | | | | | | | |
| Best price | | | | | | | | |
| Ranking | | | | | | | | |
| Popularity | | | | | | | | |
| # of colorways | | | | | | | | |
A cross-training shoe is a type of athletic shoe designed for multi-disciplinary workouts and activities. Cross-training shoes are versatile and can be used for a variety of exercises, including weightlifting, running, jumping, and other high-intensity workouts.
These shoes are designed to provide support, stability, and comfort for the feet during intense workouts. They typically have a cushioned yet stable sole to help absorb shock and reduce the impact on the joints.
Is there a difference between cross-training shoes and Crossfit shoes?
Cross-training shoes are a broader category of gym footwear that includes CrossFit shoes. So, in a way, they are the same.
But here is what characterizes Crossfit-oriented shoes:
Stability: These shoes provide extra stability for weightlifting exercises, especially during heavy lifting, while cross-training shoes may not have the same level of stability for weightlifting exercises.
Cushioning: They often have minimal cushioning to promote a more natural feel for weightlifting and gymnastics movements.
Traction: Crossfit shoes have an extra-sticky sole that provides excellent traction on rubber gym floors; in addition, these shoes are reinforced with grippy sidewalls that help with rope climbs
Ultimately, the type of shoe you choose will depend on the specific demands of your workout routine and the types of activities you engage in. If you are primarily engaged in weightlifting and CrossFit-style workouts, a CrossFit shoe might be the better option, while if you participate in a wider range of activities, a more general-purpose cross-trainer might be more appropriate.
Type of workouts handled by cross-training shoes
Cross-training shoes are designed to be versatile and support a variety of different physical activities. Here are some of the types of workouts that are well-suited for cross-training shoes:
| | |
| --- | --- |
| Weightlifting | Cross-training shoes typically provide adequate stability and support for weightlifting exercises, including squats, deadlifts, and other strength training movements. |
| High-intensity interval training (HIIT) | Cross-training shoes are designed to handle high-impact activities, making them well-suited for HIIT workouts that include a combination of cardio and strength exercises. |
| Cardiovascular exercises | Cross-training shoes are often equipped with good cushioning and support, making them suitable for running, jumping, and other high-impact cardiovascular activities. |
| Circuit training | Cross-training shoes can handle the various types of movements involved in circuit training, including weightlifting, plyometrics, and bodyweight exercises. |
| Team sports | Cross-training shoes are often equipped with good traction and support, making them suitable for sports that involve running, jumping, and cutting movements, such as basketball, soccer, and volleyball. |
Overall, cross-training shoes are a good option for individuals who engage in a variety of different physical activities and need a shoe that can handle a range of movements.
5 things to consider in cross-training shoes
Aside from the shoe aesthetics, there are at least 5 essential characteristics that you should pay attention to when choosing a pair of cross-trainers:
Midsole firmness
Flexibility of the shoe
Shoe durability
Breathability of the upper
Toebox fit
Midsole firmness
Often made of foam, midsoles provide cushioning and support for the feet. In cross-training shoes, it is typically firmer in the heel and softer in the forefoot. This difference in density provides a balance of stability for weight training and responsiveness for jumping.
And yet, some midsoles are overall firmer than others:
| | |
| --- | --- |
| Firmer midsole | Softer midsole |
| better for weightlifting | better for cardio, HIIT, aerobics, treadmill, etc. |
Example of a firmer midsole in a Crossfit shoe (Reebok Nano X1)
Example of a softer midsole in a dedicated HIIT shoe (Nike Air Zoom SuperRep 3)
Flexibility of the shoe
The shoe should be flexible enough to allow for natural movement during various exercises like jumping, running, and lateral movements. However, some trainers are made significantly more flexible than others.
| | |
| --- | --- |
| Less flexible | More flexible |
| better for stability and weightlifting | better for lunges, agility training, treadmill runs, and exercises that require maneuverability |
Example of a stiffer Crossfit shoe (NOBULL Trainer+)
Example of a highly flexible cross-trainer (Nike Free Metcon 4)
Shoe durability
Cross-trainers must be able to withstand the various types of physical activity that you engage in during your workouts. Their uppers should not easily rip or tear and the rubber outsole should be resistant to abrasion.
But if you plan to wear your future cross-trainer outside the gym, you must be especially demanding in the durability department. Asphalt and other abrasive outdoor surfaces can eat through the outsole much faster. Thus, you should look for the following:
a full-length rubber outsole
a thick layer of rubber (at least 4 mm)
not gum rubber
Breathability of the upper
A breathable midsole can help keep your feet cool and comfortable during intense workouts.
Nike Free Metcon 4 (left), NOBULL Trainer (right)
Toebox fit
The toe box is the front part of the shoe that provides room for the toes to move and helps protect them from injury. A good toe box should provide enough room for your toes to move freely and comfortably, without feeling cramped or restricted.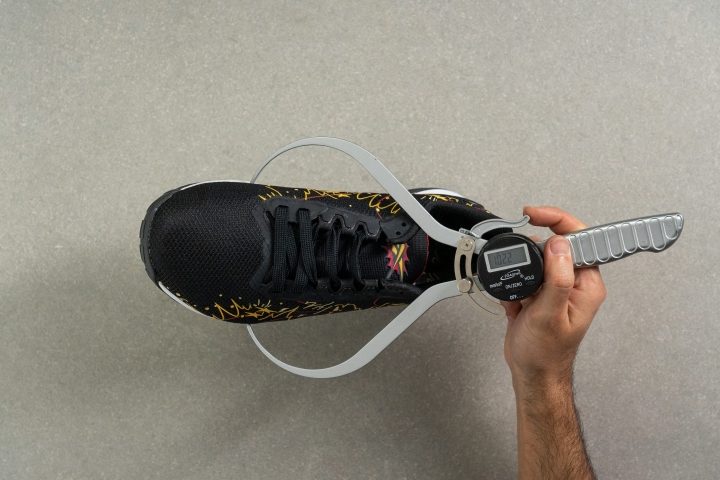 Frequently asked questions about cross-training shoes
Can you do a cross-training workout in bare feet?
Yes, you can do a cross-training workout in bare feet. In fact, some experts believe that doing exercises without shoes can improve balance, stability, and strengthen the muscles in your feet. However, it's important to be cautious when performing certain exercises, such as weightlifting or jumping, as bare feet may not provide enough protection and support for your feet.
Additionally, some gyms and training facilities may have rules or regulations regarding barefoot workouts, so it's important to check with them before attempting a barefoot cross-training workout.
If you prefer to have some protection and support while doing your cross-training workout, it's recommended to wear shoes that are appropriate for your foot type and the activities you will be doing. Look for shoes with good cushioning, arch support, and stability, as well as a proper fit and comfortable feel.
Are cross-trainers suitable for running?
Cross-training shoes can be used for running, but they are not designed specifically for running. Cross-training shoes are designed for a variety of activities and provide support, cushioning, and stability for activities like weightlifting, jumping, and other high-impact movements.
Running shoes, on the other hand, are specifically designed for running and provide features such as extra cushioning, a firmer midsole, and a more flexible sole to help absorb the impact of repetitive foot strikes and provide a more efficient stride.
While cross-training shoes can be used for running, they may not provide the same level of support and performance as running shoes. If you're a frequent runner, it's recommended to use shoes specifically designed for running to reduce the risk of injury and improve your performance.
If you're only an occasional runner or do a variety of activities, cross-training shoes can be a suitable option. Ultimately, it's important to choose shoes that fit well, provide the right level of support and cushioning, and are comfortable for the type of activities you will be doing.
How we test training shoes
To separate the footwear phenoms among hundreds of models, we put each one of them to meticulous performance tests. That means subjecting all of the shoes to a variety of cross-training regimens from low to high-intensity workouts.
Our selection protocols include the following:
Buying the cross-training shoes from different brands for our wear tests. We invest our own money for this to ensure our 100% objectivity and bias-free approach.
Clocking up 10-20 hours of training usage for each model to determine their real-world feel, durability, traction, and overall value.
Taking notes of our initial assessments for all the shoes that we've tested ourselves.
Testing the shoes in our lab. We slice the shoes into pieces to not only dive deeper into all of their elements but to carefully measure their different characteristics, including durability, stability, and cushioning properties.