The first thought I had when I purchased my pair of Brooks PureGrit 6 was that it was a pity that I hadn't managed to get them before my holidays, where I did trails and hiking.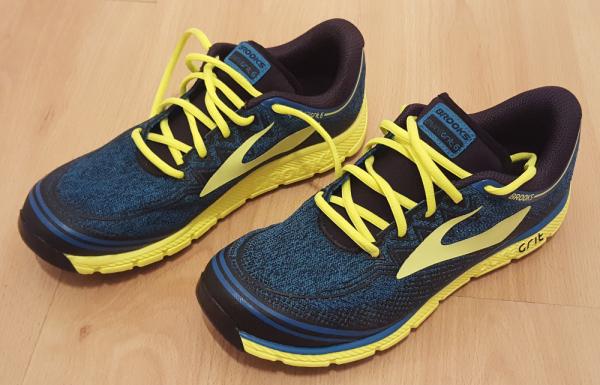 Fit
Putting on these shoes for the first time, people with wide feet may feel they are a bit narrow.
Nonetheless, as soon as you walk/run in them for a few hours and break them in, you will realize that there is enough room for your toes.
Drop
These shoes have a very low drop (4 mm) and if you are transitioning from another shoe with a higher drop, you will notice this.
The stride is much more natural, and you have the feeling of having no drop. Indeed, with your weight on the drop, the likelihood is that it will decrease to close to zero.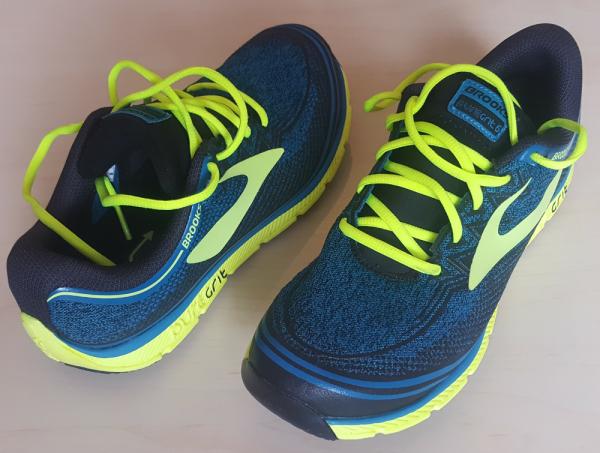 A word of warning for people who are used to wearing higher drop shoes: when you switch to a shoe with such a low drop, you may have a more forceful (damaging) heel strike.
Also, consider that the stack under your heels is lower than in a lot of other shoes.
So, take some time to transition if you are coming from a maximalist shoe, while if you are a fan and user of minimalist shoes, you should be fine. Also, one thing to mention is that they are really light, only 258g for a UK 7 (EU 41).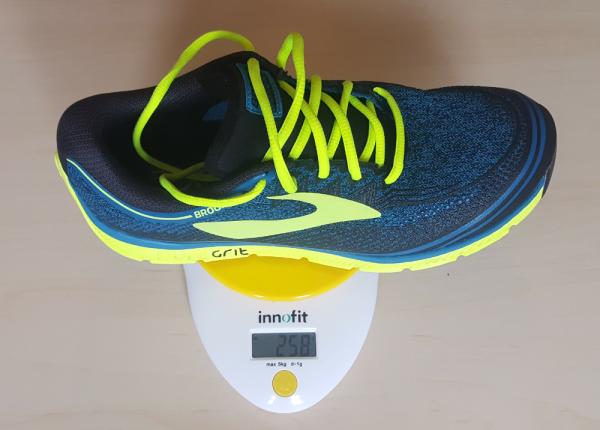 Grip
I found the Puregrit 6 to provide very good grip.
When you are on grassy terrain, they perform well. In fact, they perform well even on damp grass, which is useful if you are an early morning runner, or live in a region that tends to be rainy.
However, the zone of the malleus is very low, meaning that if you walk/run on damp grass, your socks get wet, and most annoyingly, and a potential real disadvantage of these shoes, stones get into your footwear.
Recommendations
Finally, it is important to note that these shoes have clearly been designed for terrain and trails, not for the road. There are two key reasons I would not recommend using these shoes on the road.
First, the outer sole is not suitable for road running due to the presence of small studs. Second, the lack of cushioning makes running on the road uncomfortable. Other shoes offer more cushioning.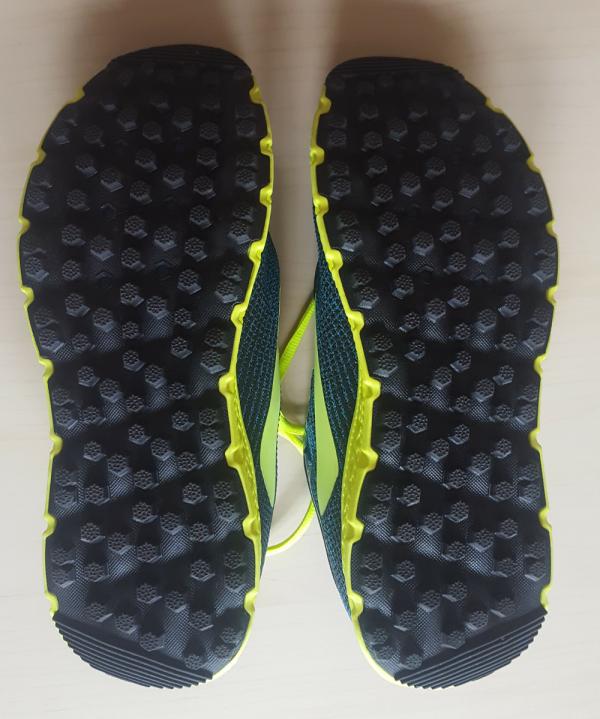 I recommend the Brooks Puregrit 6 for park runs, where most of the course is on grass and terrain, or if you feel brave you could try them for some cross country if you do not have spikes, which is better than normal road running shoes.
Pros
Promotes a natural stride thanks to the low drop
Very good grip
Cons
Not suitable for road running