The Brooks PureGrit 6 are my first dip into minimalist running shoes so as I waited for them to arrive I was curious about how I would get on with them.
First impressions were good. The blue and yellow colors are bold and bright which is just how I like my running shoes. They felt light, flexible and ready to spring me off to the nearest trail.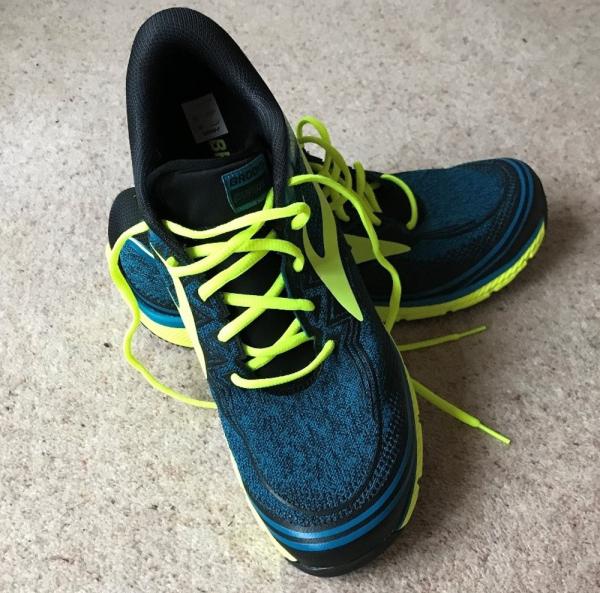 Design
The design here is lightweight and almost minimalist.
The PureGrits have some padding in the insole compared to something like a VivoBarefoot but the reduced drop is noticeable and they feel flatter than anything I have tried so far.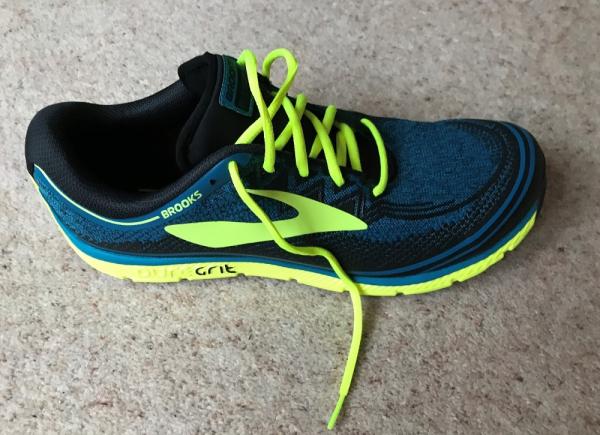 There is a soft mesh upper which feels as though it would drain well though I have not tried this yet.
I really like the blue and color scheme as I like my shoes to be bright and bold. There are other colors available if you do not want to stand out as much but they would not be my first choice.
How Do They Feel?
The upper provides quite a generous fit and they do not strike me as being narrow. The toe box is plenty wide enough and gave me no problems in terms of rubbing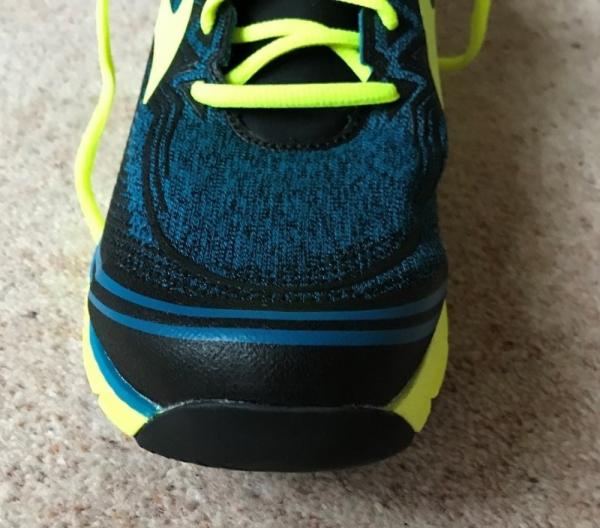 The tongue does not come as high up the foot compared to most other shoes but I could still get a secure fit through the laces so that my feet were held firmly in place whilst running.
The tongue and collar have fairly light padding but were comfortable enough and did not dig in or rub.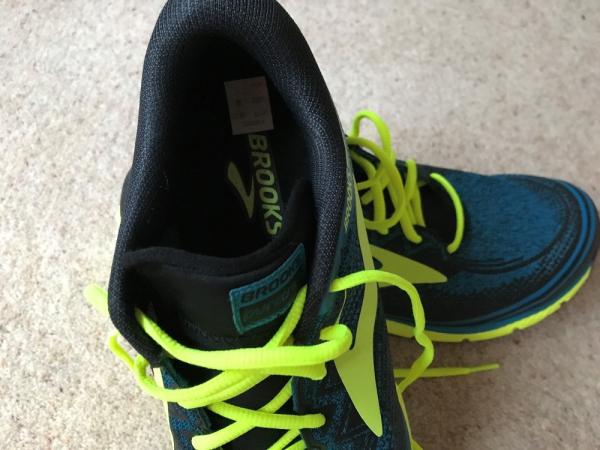 You can tell that there is not much padding enough and can feel the ground beneath you as you run over trails but they did feel a bit firm on roads.
I am more of a heel striker than a forefoot striker so they may not be the best shoes for me. However, as long as I only had a short distance to run to reach the trails they were fine.
I also wouldn't run too far on the road on them because I think the sole tread would wear out quite quickly. The grip is great and the low heel to toe drop allows for quick direction changes and all the stability you could want.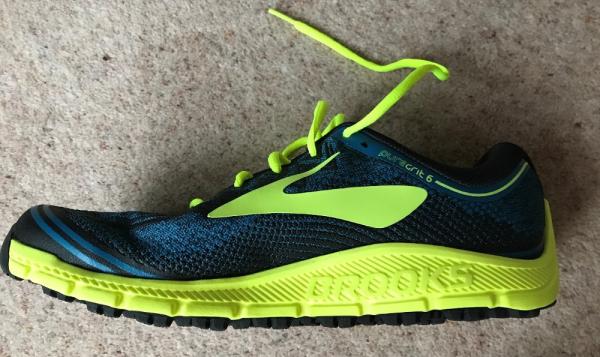 There are plenty of downhill trails where I run and the grip gave me the confidence to blast down without worrying about slipping. The only time I nearly came on stuck was on a piece of wet rock but I can't imagine that not happening with many shoes.
In all the PureGrits felt fast, light and secure and perfect for shorter trail runs.
What About Underneath?
Underneath you get lots of hexagonal studs spread across the sole.
The tread pattern is the same throughout the sole and did not collect too much debris. I have yet to test them in deep mud but so far they do not feel like they are picking up half the trail as I run which does happen with some shoes I have run in.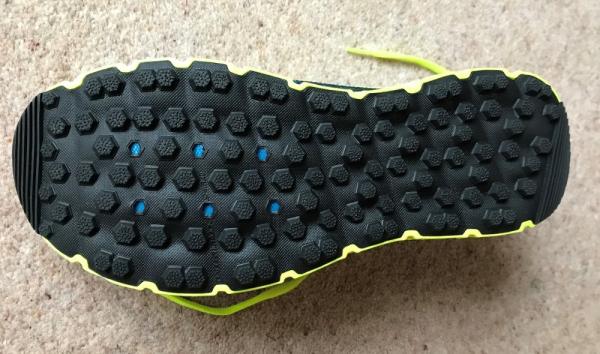 There is not much of a sole plate so you can feel sharp rocks underneath but it also means the PureGrits are very flexible.
I doubt there would be enough grip for deep, wet mud (back to the Mudclaws for winter) but for spring, summer and autumn they will give me plenty of confidence to charge up and down trails.
Performance
For me, the PureGrits are best suited to fast, short runs over a variety of trails.
They feel fast due to their low weight and the small heel drop and great grip allow for quick changes of direction and lots of feedback from the ground beneath you.
They don't hold your feet in place as tightly as some shoes but if you are careful with the lacing this should not be a problem.
Conclusion
The PureGrits are not by any means a multipurpose shoe suitable for all types of runs.
For me, they are perfect for 5k races over soft but not too muddy trails. They are light, fast and grippy and really flexible compared to most other shoes.
There is not much cushioning so you will feel it if the surface is too firm but this is compensated by always feeling connected to the trail more than in any other shoes I have tried. If you are looking for a short distance trail racing shoe and especially if you are a forefoot striker I think you will enjoy the PureGrits.
Thank you to the kind people from Brooks for sending me the PureGrit 6 to test.