Brooks was founded in 1914 in Philadelphia, Pennsylvania, U.S.A. by Mr. Morris Goldenberg and is presently located in the city of Seattle, Washington U.S.A.
The Brooks Launch 3 is a medium weight cushioned road shoe. It was amazing to witness the power of the people who spoke loudly to Brooks when the Launch production was stopped after only one year.
The Launch came back. I saw a pair of Red Launch 3 for less than $ 50.00 at RunningWarehouse.com and I would call that a great value.
I am very impressed by the clean and bright colors of red, white and black, the colors of the national flag of Trinidad - Tobago.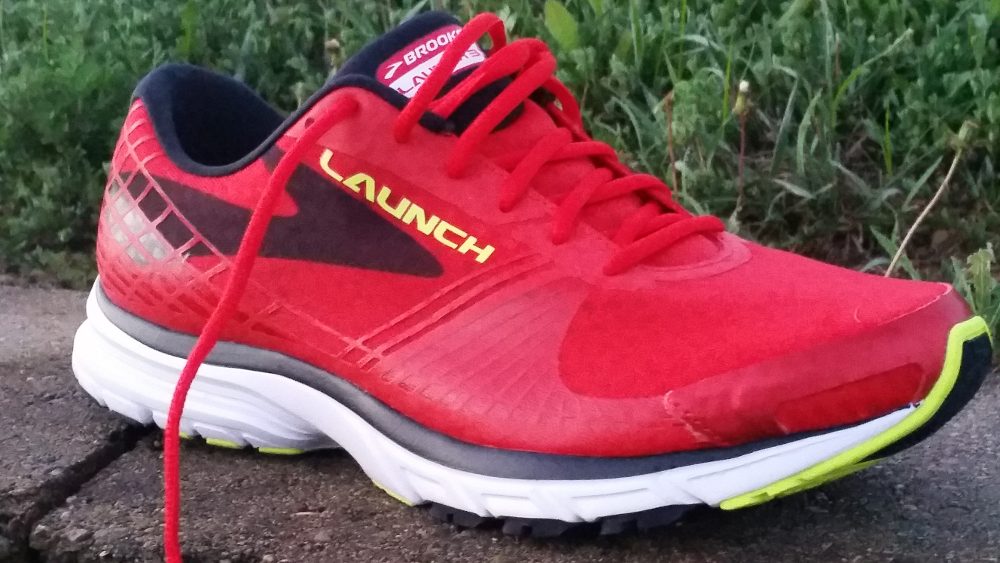 Fit & Finish
As perfect as any man made thing could be, uncomplicated and purposeful.
With very few stitches and none where you would object to, but with many very thin overlays in the right places to help give this shoe some shape. Normally hidden, the stitches under sock liner are nearly perfect.
Upper
Excellent engineered mesh with 3D printed overlays, well ventilated for the summer months.
I can wiggle my toes and see my white socks moving through the forefoot upper.
Tongue is well padded and stays in place. Laces are oval shaped, somewhat elastic and stay tied.
Collar is not over-stuffed, ankles do not rub as with the overly plush Glycerin model I had to drive 130 miles to return for that very reason.
No reflectors except one small spot on the tongue. It is not wise to rely on reflectors for safety because drivers are not looking! And when they do look, never expect a driver to do the expected!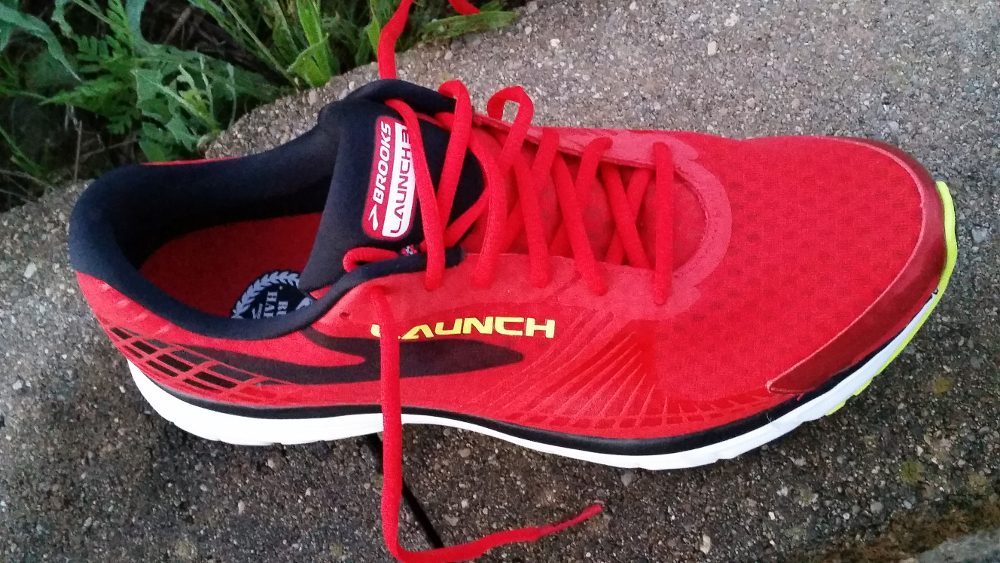 Cushion
The battle of the gels vs. foams vs. BioMoGo DNA, waveplates, DynaFlyte and Boost goes on, only time will tell who the winners will be.
There is not a lot of big thick rubber in the heel, so don't run there. The mid and forefoot have plenty of rubber.
The Launch uses BioMoGo and DNA which is a testimony to excellence in engineering and innovation at Brooks.
Run & Ride
Flexibility is high (easy to flex) which helps me move my 148 lbs/67 kg forward with less effort than with the bigger shoes. My first run in these shoes was at 5 AM on a foggy morning, the sensation of speed is greatest at these hours in the fog.
The Launch 3 runs smoothly, midfoot striking and with a flawless roll to toe-off. One look at the outsole shows the engineers have been busy, with a cool crossover pattern and plenty of rubber helping transition and traction.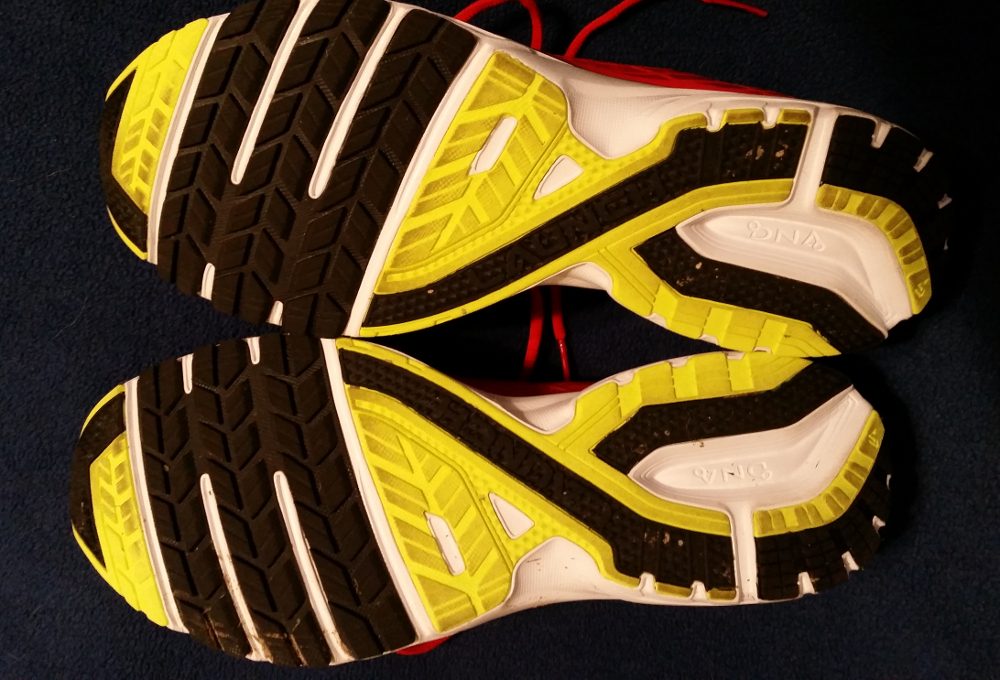 High abrasion rubber in the heel and softer quieter rubber elsewhere. Leg speed, turnover is remarkable, my speed was far greater with these Launch 3 than in the 12 oz. models.
Running in some of the bigger models with too much cushioning and too many grams of weight is like having a one speed bicycle in the Alps, the Launch gives me the lower gears I need.
My confidence has soared with these shoes as has simple pleasures of running!
Specifics
Size                           12 US,  46 EU, 11 UK, 30 CM
Width                         D
Weight                       294 gr
Heel to toe drop     10mm
Avail colors              red, black, grey, blue
Lastly
These are my third pair of Brooks Launch shoes and they came at a good time as I am a bit worn out from using big shoes.
The bigger shoes are good trainers but there is no better running sensation than with the Launch.
Sometimes less is more!
Thank you for taking your time to read this review, now get out and run happy!