The Brooks Catamount is a trail beater that we're confident choose for anything off-road, in training, racing, and even ultramarathons! It's got loads of protection and it's got a multi-terrain grip too! But where this shoe really astounded us in the midsole. It's a bag of treats filled with comfort and responsiveness - something you don't always get from most trail shoes!
Pros
Excellent midsole material
Good blend of speed and grip
Lightweight
Breathability
Surprisingly good support
Cushioning
Cons
Poor choice of color
Sizing issue
Not enough reflectivity
Brooks Catamount review
The Brooks Catamount may be the best trail shoe on the market today. In a 9.7 oz, you'll get adequate support, decent energy return (a lot by trail standards), plenty of cushion, and a full-fledged rock plate. And goodness, these things can move!
Weight: 9.7 oz (Men's 9.5) Drop: 6 mm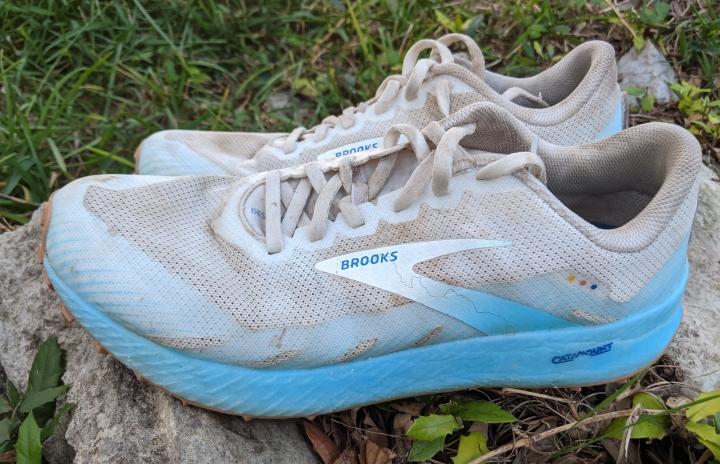 Best use for the Catamount
Nearly everything off-road, including racing and ultramarathons.
Fit
The Catamount feels like it runs a little large, especially in length. Any extra width can be mitigated by lacing the shoes a little tighter, but the extra length is still there.
You might consider going a half size down, though the sizing issue hasn't necessarily bothered me.
Extra length or not, the Catamount provides a good fit. The no-frills upper responds well to whatever you're trying to do with the laces, and the last contours nicely to the shape of a human foot.
I usually complain that there's not enough arch support in 90% of all shoes, and this one again feels too flat in the midfoot, but somehow, there's plenty of arch support once you're moving.
Upper
The upper is simple and effective, just as you'd want. The material is particularly open, almost see-through, providing excellent breathability.
As far as overlays are concerned, there's some kind of plastic overlay material that only stays around the bottom of the upper. In the toe, for example, it's clear that it provides great protection, but in other places, you wonder why it's even there.
I'd imagine it's to provide some shape and structure to the shoe. Otherwise, it would be better to ditch it and make the shoe both lighter and more breathable.
In lieu of overlays, a closer look reveals that the Catamount has, I don't know what to call them, underlays?
Inside the upper material, bands are running from the midsole to the laces, providing medial support and holding the shoe's shape together.
Cushion is the highlight of Brooks Catamount
Probably the star of the show, the DNA Flash midsole provides all the cushion and energy return you could want while coming in at an incredibly light weight.
The stack height is impressively tall at 31-25 mm in the heel and toe, respectively, putting the Catamount on par with a lot of "maximalist" Hoka shoes.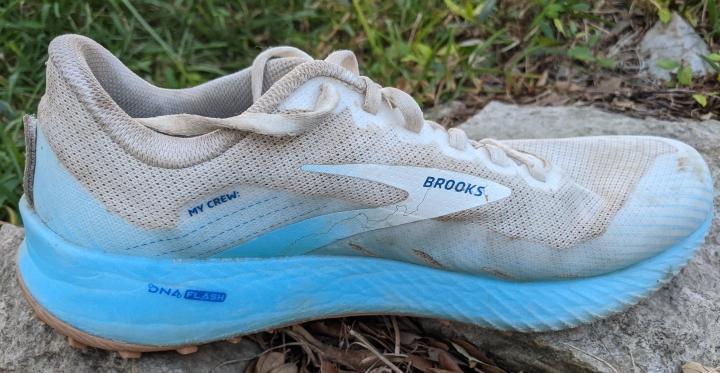 Paired with a rock plate, there's a lot between your feet and the trail, giving you the confidence to charge through whatever without worry.
Trail shoes don't often make energy return a priority, perhaps because a bouncy midsole material doesn't provide a lot of benefits when you don't have a predictable, firm surface (i.e., pavement) to bounce off of.
Nevertheless, is there a reason not to use a responsive midsole when possible? The DNA Flash midsole isn't the springiest thing you've ever seen, not even on pavement, but it makes a difference, even on trail.
Tread
The Catamount's 3.5 mm lugs aren't the deepest nor the most aggressive, but they're found all over the outsole, and they're multi-directional.
The result is an all-purpose tread that gets the job done. You could use this on the gnarliest, most technical terrain? Yes, you could, but it wouldn't be the best option.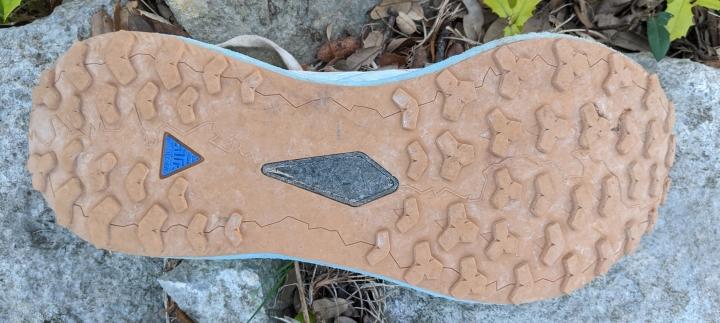 On most trails, however, the middling aggressiveness of the Catamount's outsole is just right. Rarely, if ever, will the Catamount slide on any surface due to a lack of rubber.
On the flip side, the Catamount will frequently blaze down the trail at speed - thanks to its efficient grip that doesn't weigh you down. You'll never get the feeling that the Catamount's grip is overkill.
Rides like a cat!
When you put the cushion, responsiveness, tread, and rock plate together, you get a ride that's hard to beat.
I recently wore the Brooks Catamount in the Cactus Rose 100-miler, a race whose surfaces include dirt roads, loose gravel, sheer rock surfaces, layers of scree, and enough rocks to rebuild the pyramids.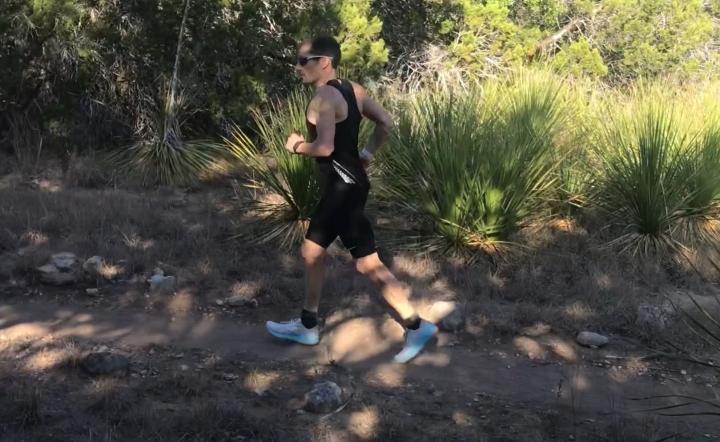 Thinking a 9.7 oz shoe might not hold up to the distance, I brought a few pairs of backup shoes. However, the thought of changing out of the Catamounts never crossed my mind.
In the course of 100 miles, the Catamounts handled every surface imaginable and never once felt like they weren't providing enough support or cushion. And unlike heavier, clunkier support shoes, the Catamounts were able to finish the 100-mile race in under 18 hours.
Design
The Catamount only comes in one color - white. I could write a book about why this is stupid.
I'll restrain myself and only remark that this is simply the worst color one could choose for a trail shoe, and they didn't stay that color for long.
Brooks also decided to include a place to write the names of your support crew. They also thought it was a good idea to write an entire sentence on the tongue.
Also, they included a map of the Western States 100 not once, not twice, but three times. 90% of customers will never run that race, so why force them to wear a shoe representing that, or any, particular race?
Brooks, you make good shoes. The quality of your products speaks for itself. You don't need to resort to gimmicks to trick us into buying them. It reeks of desperation, and it's embarrassing.
Other than that, they look nice.
Final verdict on the Catamount
Once again, I will go ahead and declare the Brooks Catamount as quite possibly the very best trail shoe on the market.
The combination of lightweight, quick feel, responsive energy return, adequate grip/traction, and solid cushioning and support is hard to beat. And in a 9.7 oz shoe, it even includes a friggin' rock plate!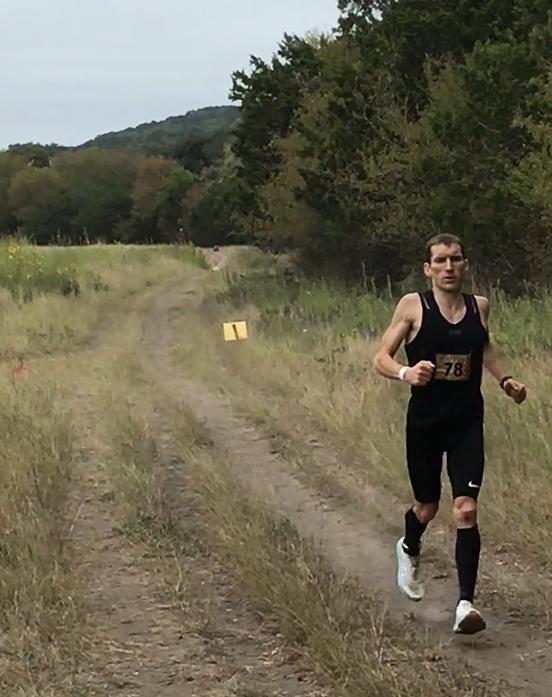 Now I'm going to nitpick:
The right shoe is 9.75 oz, while the left is 9.57 oz. Imperfections happen in manufacturing, but a difference of nearly 0.2 oz shouldn't happen, especially not in a shoe of this caliber.
There's only one choice when it comes to color. It's a poor choice, and the crew list gimmick is equally stupid. I'm taking points off for that.
The fit is a little too large, particularly in length, which can't be mitigated with the laces, unlike width. There's not nearly enough reflectivity. You could argue that's not necessary for a trail shoe since you're rarely in a car's headlights, but is there a reason not to include reflective elements?
If I worked at Brooks, I'd offer the Catamount 2 in lots of colors, drop the design gimmicks, make the sizing more consistent with other Brooks shoes, and add reflective elements. Do that, and a perfect score, which I've never awarded, is possible.
And could we look into making the rock plate double as a propulsion plate, similar to that in the Hyperion Elite? Why can't a carbon propulsion plate work on the trail, and could a rock plate and propulsion plate be the same?
Somewhat quietly, Brooks has developed an impressive trail lineup, including the Caldera (neutral cushion), Cascadia (stability), Divide (door-to-trail), and PureGrit (minimalist).
The addition of the race-worthy Catamount has added perhaps the final necessary piece. This is an impressive showing for the first iteration of a new model.