Our reviews
I must admit I bought those shoes quite in a hurry. I had planned a 50k Ultra on Austrian alps in early May. The weather forecast was awful: rain, snow, and mud.
I did not have any decent waterproof running shoes at the time. Since I'm a big Altra fan (I ran a lot with Escalante 1 & 1.5, Timp 1 & 1.5), I decided to opt for the Lone Peak RSM, which seemed to fit perfectly for the weather I was going to face up very soon.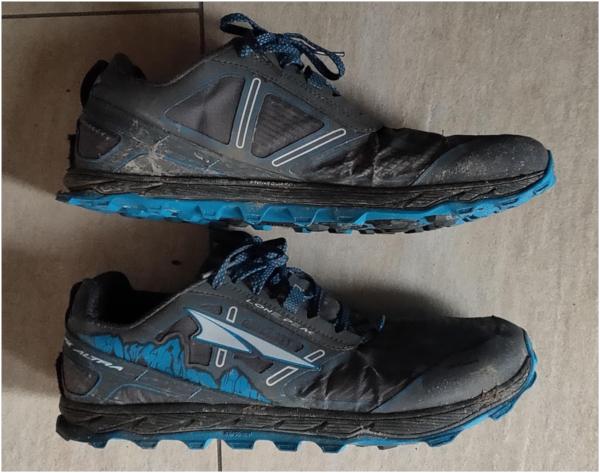 The initial plan was to receive them with the Altra gaiters to use them together. Unfortunately, the gaiters did not arrive on time. Therefore, I had to go without, and this is the main reason why even though its waterproofness, my feet got wet while running in deep snow.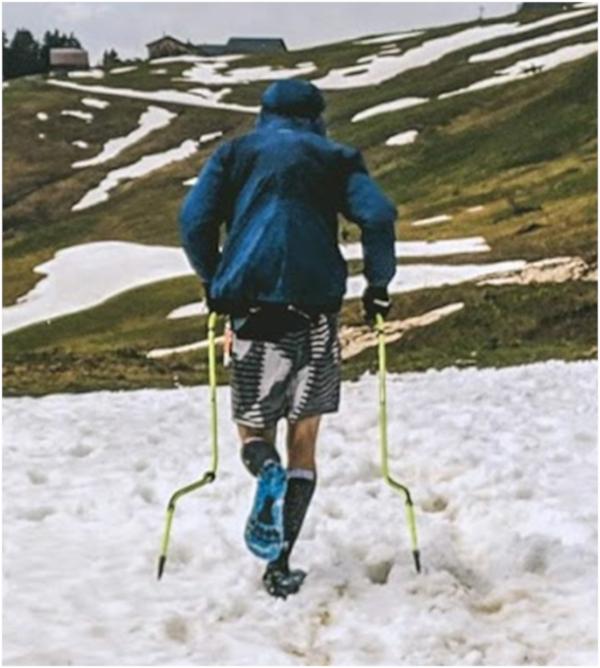 However let's see more in-depth the shoe, based on this, but even other experiences:
Starting as usual from the bottom, the sole:
The outsole uses Altra's classic maxtrac rubber, which is nicely lugged with trail claws technology with the design recalling to the foot shape. Although the lugs are quite deep, they are soft, and this will provide a nice feeling even on concrete, but unfortunately, it means they will also wear out faster compared to stiffer trail soles.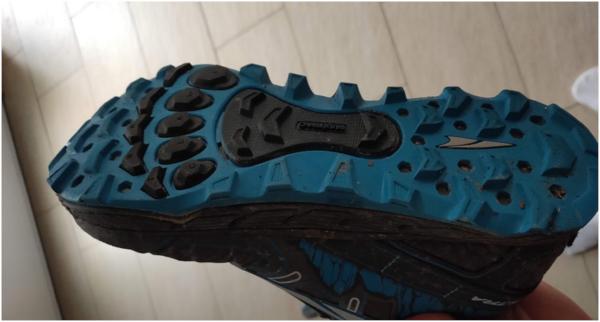 The midsole is medium cushioned and very comfortable. Suitable for mid-long runs from 20 km, up to 70 km with no pain for your feet. However, it tends to feel a bit flatten out after more than 200 km of usage.

The inner sole gives you extra cushioning and decent arch support, although it is a Zero Drop.
The fit is the typical Altra's Foot shaped. A lot of space for your toes, which means freedom of movement and more stability to the ground. But this big room for your toes might be uncomfortable on the most technical or steep trails. Therefore I would avoid any Altra's trail running shoes for super technical races.
I've been a bit disappointed by the upper mesh. In the beginning, it worked very well, keeping my feet dry in every condition. Still, I noticed that the waterproof outer layer is worn off very quickly, and this meant the shoe lost its full impermeability pretty fast.
Another thing I disliked is the lacing system. I know Altra wants to keep its wide toebox philosophy, but still, some more support on the midfoot would be suitable, and the lacing system does not allow you to get it firm and tight.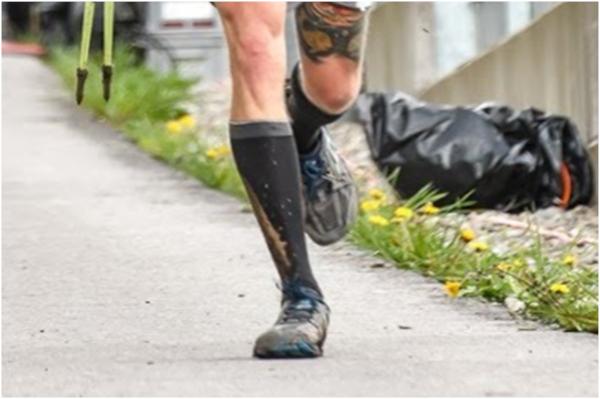 Generally, the shoe is fun to run in severe weather conditions. Very comfortable, it provides a good cushioning and grip without being too heavy.
Price seems honest to me (around 120-140$) for this kind of trail running waterproof shoe.
The things I disliked is their durability: outer sole and upper mesh wear out too quickly.
If you are used to run in Altra's shoes or you are looking for a waterproof pair to use occasionally during rainy days, just go for it.
But if you prefer to use one only pair of shoes for every type of weather, and that will last even after a lot of mileage, you'd better search somewhere else.
Updates to Altra Lone Peak 4.0 RSM
The Altra Lone Peak 4.0 RSM is a trail running shoe that's designed for the neutral runner. The RSM in its name signifies the Rain, Snow and Mud specialty of the Altra All-Weather Series. Such a distinction is indicative of the presence of a waterproof upper and a highly aggressive outsole configuration.
Most of this off-road companion's features focus on protecting the foot from abrasion and encouraging surface control through the trail-ready features of the sole unit. But underfoot comfort is also a primary purpose, with multiple technologies working together to ensure comfort and energized performance.
Size and fit
The Altra Lone Peak 4.0 RSM was crafted using the standard measurements. When it comes to size, runners can choose a pair with their usual sizing preferences in mind. Widthwise, the available options are D – Medium and B – Medium for men and women, respectively. The foot-shaped last accommodates the natural curve of the foot, as well as regular toe-splay.
Outsole
MaxTrac™ is a thick rubber compound that covers the rest of the platform. The purpose of this component is to protect against abrasion and to provide a sure grip over the terrain.
The TrailClaw™ configuration involves opposite-facing gripping lugs that are responsible for gripping the ground. These protrusions heighten movement control during ascents and descents. The base of the metatarsals even contains anatomical nodes for extra support and handling.
Midsole
A-Bound™ is a full-length cushioning unit that carries the foot throughout the running session. It is made using recycled materials, making it a compound that is friendly to the environment.
EVA is an industry-standard material that attenuates shock and encourages flexible support. It can withstand sagging or breakdown.
A protective layer called StoneGuard™ is placed between the A-Bound™ and the EVA foam. The goal of this add-on is to prevent sharp trail debris and surfaces from hurting the underside of the foot.
An even underfoot experience is the responsibility of the Zero Drop™ Platform. Such a design encourages natural foot balance and well-rounded impact dispersal when taking each step.
Upper
The Altra Lone Peak 4.0 RSM makes use of the eVent®, which is waterproof. Its job is to completely stave off water infiltration while maintaining breathability.
The 4-Point Gaiter Trap™ involves stitched and fused overlays that accommodate protective attachments and garments. This system further protects the interior chamber of this shoe from wetness and debris.
The FootShape™ Toe Box is a spacious forefoot section that permits the natural splaying of the toes. This layout potentially improves balance and control over the uneven topography.
Compare popularity
Interactive
Compare the popularity of another shoe to Altra Lone Peak 4.0 RSM:
Altra Lone Peak 4.0 RSM video reviews