A neutral daily trainer that gave our feet all the cushion they needed pound after pound on the pavement, the UA HOVR Phantom is the shoe to get if comfort is your priority! It's bouncy too, just not as good as its Nike counterpart - the Epic React. With all the cush you get, it's an incredibly light shoe. There's none of that dragging sensation.
Pros
Very comfortable
Lightweight
Sock-like upper and collar
Super grippy outsole
Interesting built-in tech
Not overly intrusive insole
Cons
Slightly narrow toe box
A bit excessive outsole
Not very flexible
Under Armour HOVR Phantom review
If you're looking for a solid training shoe that will be comfortable mile after mile, look no further.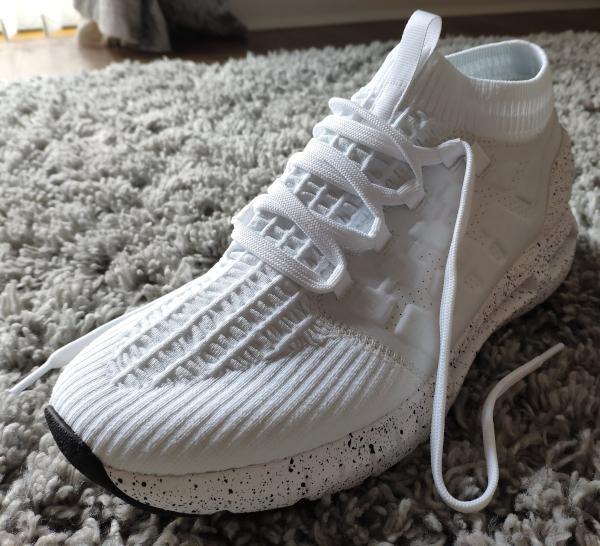 The HOVR Phantom is a really good road running shoe. They've been well thought through and have some great features.
My rating of the UA HOVR Phantom
Appearance: 8/10
Build Quality: 9.5/10
Comfort: 9/10
Sole: 8.5/10
Run Score: 8.5/10
Overall Score: 8.7/10
Design overview
My initial thoughts on pulling these out of the box were just how much they remind me of the Nike Epic React Flyknit I tested a little while back.
I get the feeling that these road shoes are Under Armour's attempt at creating something similar to the Epic React and perhaps the Ultraboost from Adidas.
The only difference to those other shoes is that the HOVR Phantom has a little trick up its sleeve.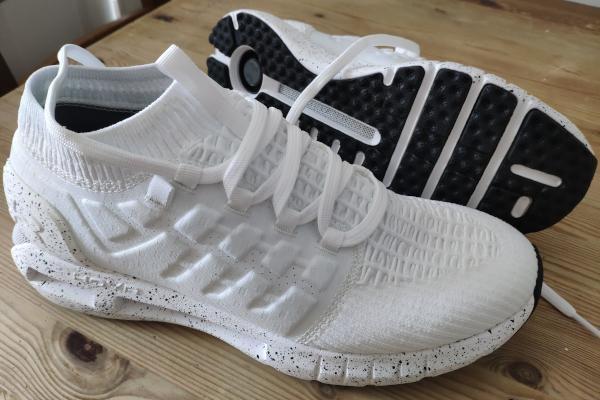 You can connect these road runners to your phone via Bluetooth and actually track your cadence and stride length on runs using the MapMyRun app.
This is something I was very KEEN to test out. I'll let you know how I got on a little further on in my review.
Back to the appearance now. I have been reliably informed by several 'young' people that the HOVR Phantom is indeed trendy and that it does look cool.
(I'm not even sure if cool is the right word these days, but I'm not cool anymore, so it doesn't matter).
I am not totally sold on the looks of these personally, but we'll break it down and see what works and what doesn't.
Upper is a blanket wrap
The upper is stretchy and very soft. It feels very snug without crushing my feet.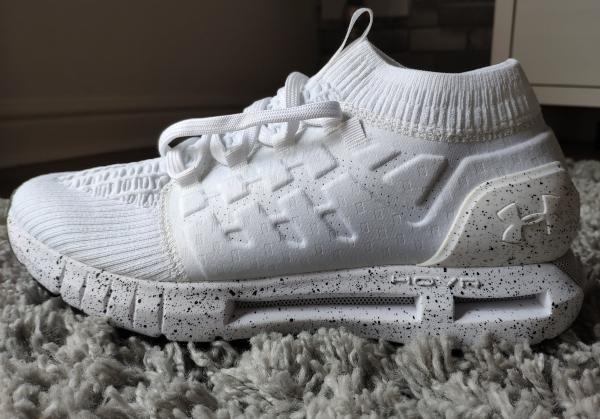 I really like this because my feet feel completely rock solid when they're inside the Phantom, yet at the same time, it's like they're wrapped firmly in a soft blanket.
It's a very well-designed upper, and I definitely get the impression that Under Armour put a lot of thought into the design of these road shoes.
Laces get untied!
At first, I thought, yes, these laces are brilliant! But after about 50 metres of running the laces on both shoes came undone, which I found very disappointing.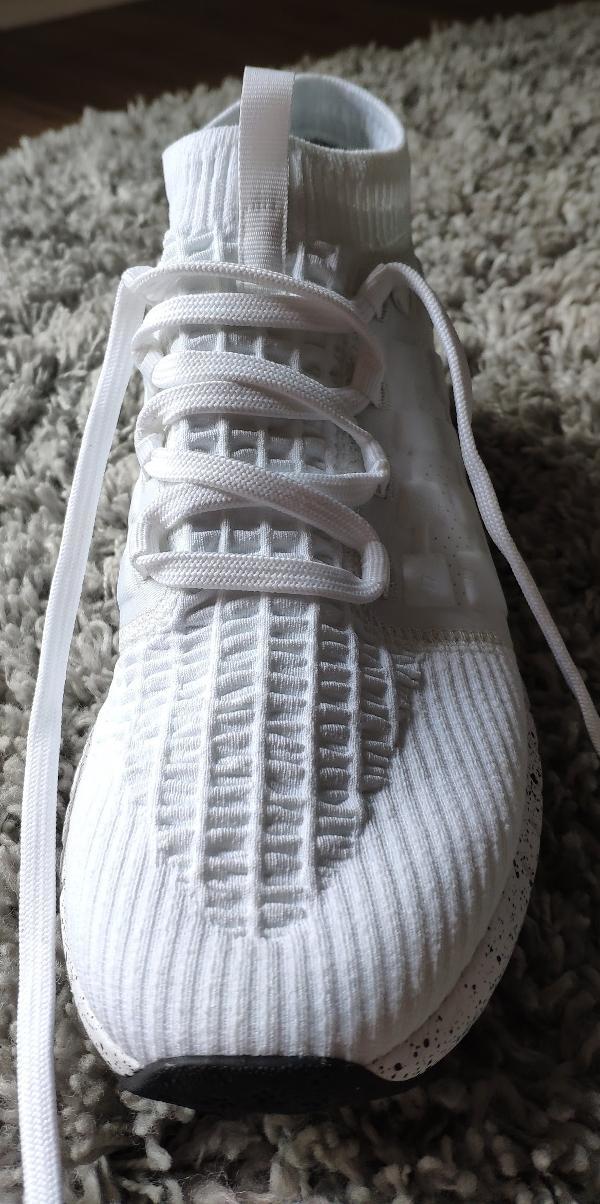 I had to employ Ian's secure knot to make sure they didn't come apart again—something that shouldn't be needed for a pair of road shoes.
Epic fail!
Simple heel - strong hold
Unlike most road shoes, the HOVR Phantom opt not to have a hard insert within the construction of the heel. Instead, this has a semi-rigid outer support around the back of the shoe.
It only comes about halfway up as well, so it doesn't dominate the heel in any way.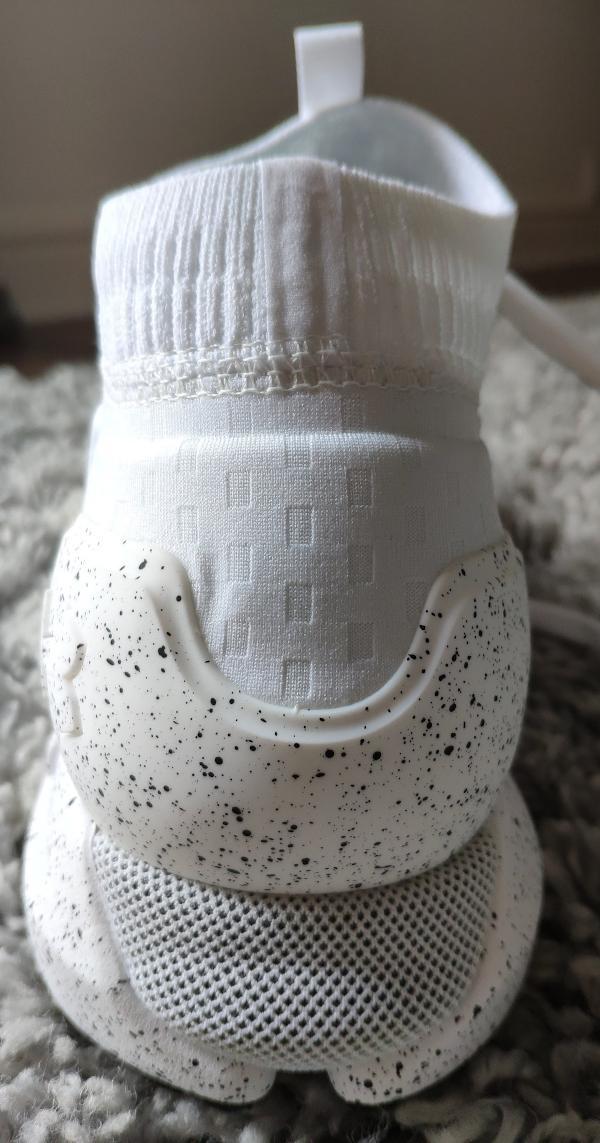 Being a fan of minimal shoes, I really like what Under Armour have done here. It's soft and supple whilst still offering sturdy heel support.
In fact, I would go as far as to say that of all of the conventional shoes I have reviewed or worn, these shoes have the best heel design!
Easy-entry collar
Another well-thought-out area of the Phantom is the collar. It is sort of a stretchy, knit-like, seamless sock. I found it very easy to slide my feet in through the opening.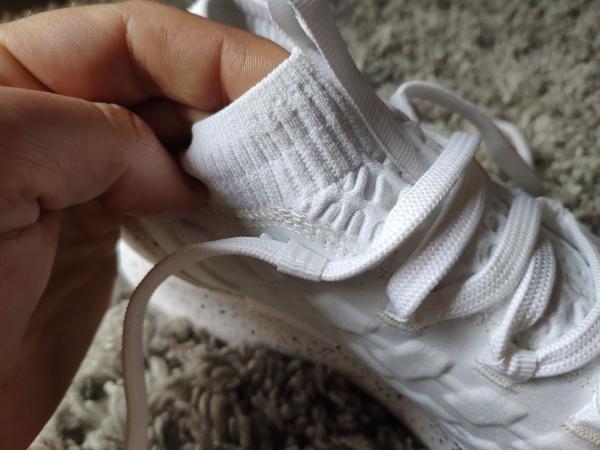 And once they were in, even without doing up the laces I felt pretty sure-footed. It's also extremely comfortable. Once again, top marks to Under Armour for their design.
No tongue, no problems
There isn't one! Woohoo! Don't you just love it when there's a seamless upper with no tongue or stitching to worry about? Because I do!
Instead of a tongue, the HOVR Phantom has an unusual compression-like, stretchy material all the way from the toes to the collar. It's comfortable and did well to keep my feet locked in.
Certainly no complaints here.
Extra support in the back
Although I don't think that the sections of padding on the outer are for safety, they're just about the only thing that comes close to anything in this area.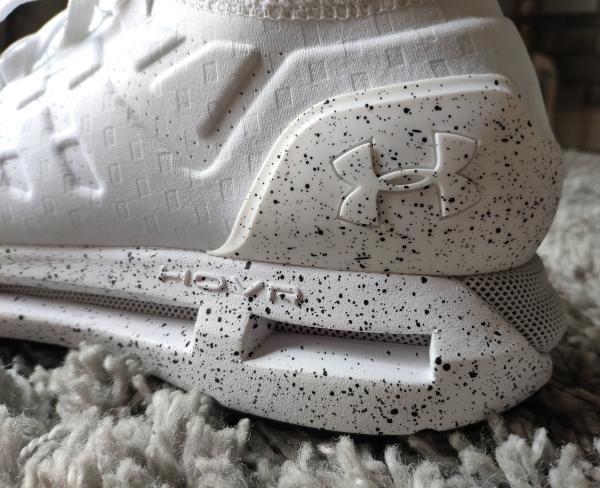 I'm not sure how much protection they actually provide as I do not need for any just yet, but I'm sure they can't make things worse.
Otherwise, the Phantom is a pretty minimal shoe in this respect.
Light and reactive HOVR sole
The sole on these beasts is a little bit special. It's clearly Under Armour's attempt to create a lightweight, highly reactive foam sole, and it very nearly hits the spot.
The foam is indeed light. And yes, it is also pretty reactive, but it's not as responsive as the Epic React, which is a shame. I had high hopes, but alas, I did not float in the Phantom.
Support
As anyone who's read any of my other reviews will know, I'm very fond of minimal shoes and don't usually get on too well with more standard shoe designs.
Moreover, these road shoes don't feel overly excessive. Yes, there's a lot of sole in comparison to minimal and barefoot shoes, but it's quite flat inside the shoe.
Moreover, it doesn't try to force my foot into an unnatural position.
There's no arch support or plastic shank through the sole. Thus, there's no added stress on my feet while running.
The Phantom, although thick and padded, don't make my feet get weaker by being overly supportive. They still allow my feet to do what they need to do to support themselves.
Flexibility
One of the biggest downsides of the sole on these shoes is the lack of flexibility. The Nike Epic React was much better in this area.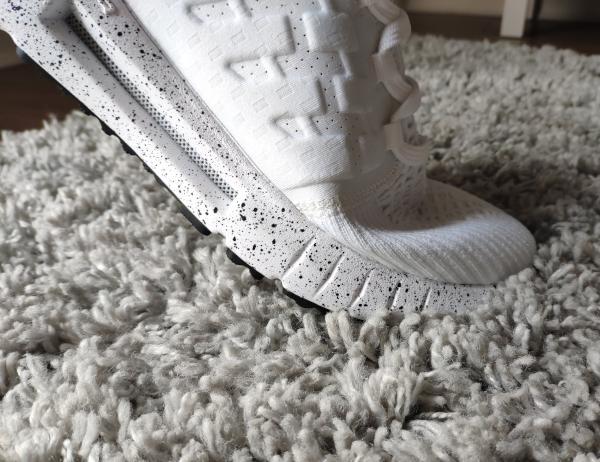 However, that could be because the Epic React has very little outsole rubber, whereas the Phantom has a fairly substantial rubber layer—something that is perhaps not all that necessary.
Curious outsole design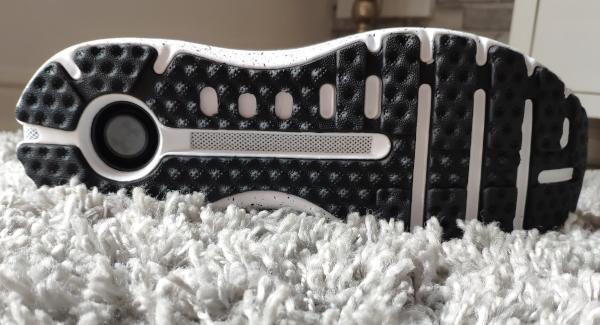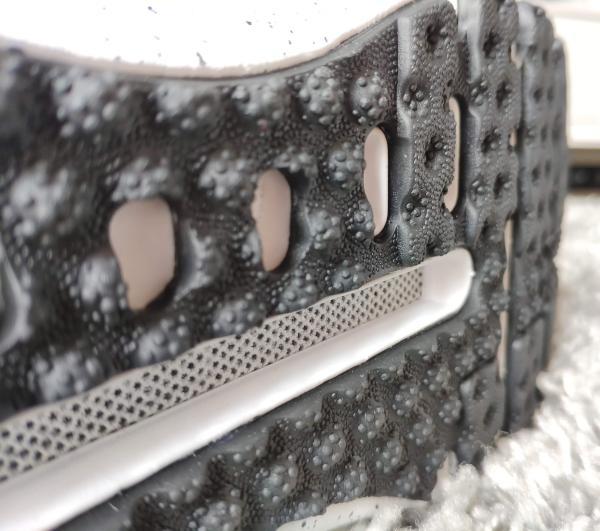 The tread is a sort of crazy looking dimples upon dimples design. It's not aggressive in any way as you'd expect from a road shoe, but it's certainly not the smoothest tread I've come across.
Grip
As with nearly every single shoe I've ever worn, initially, the sole will feel a little slippy underfoot. But the Phantom very quickly started to show it's true potential, and it didn't disappoint.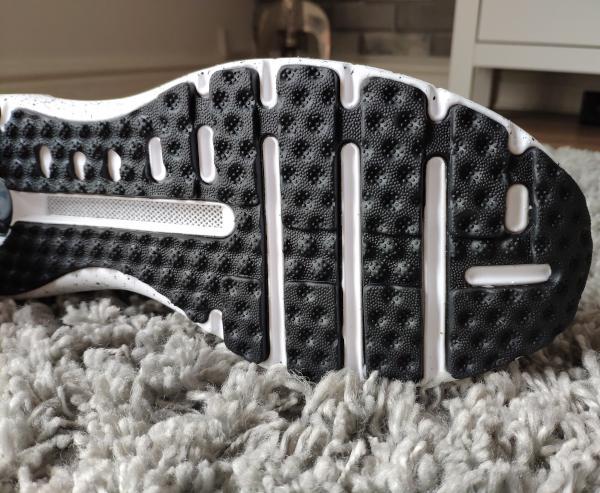 I can't say that these are the grippiest shoes I've ever worn, but they are certainly just as sticky on the road as the most grippy I have tested.
Fit & comfort of the UA HOVE Phantom
Here we encounter the biggest stumbling block of these fantastically designed road shoes from Under Armour. They are too small!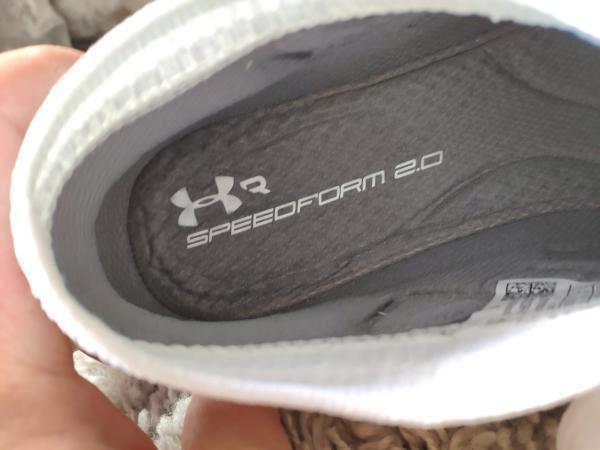 Even though I used the size guide on the Under Armour website, my size 11 UK, 46 EU, which is my usual size, were about a whole size too small.
This is really disappointing. Had it not been for the sizing, these shoes would have blown just about any other shoe out of the water in terms of comfort.
Toe box
Obviously, since the pair I had to test was too small, I didn't get the space I had hoped for.
My toes were also forced further into the pointed end of the shoe, so it definitely wasn't as comfortable as it could or should have been.
Even though things were tight at the toes, the upper did a good job at stretching to give my toes a small amount of wiggle room. I managed to complete a couple of longer, 10-mile runs.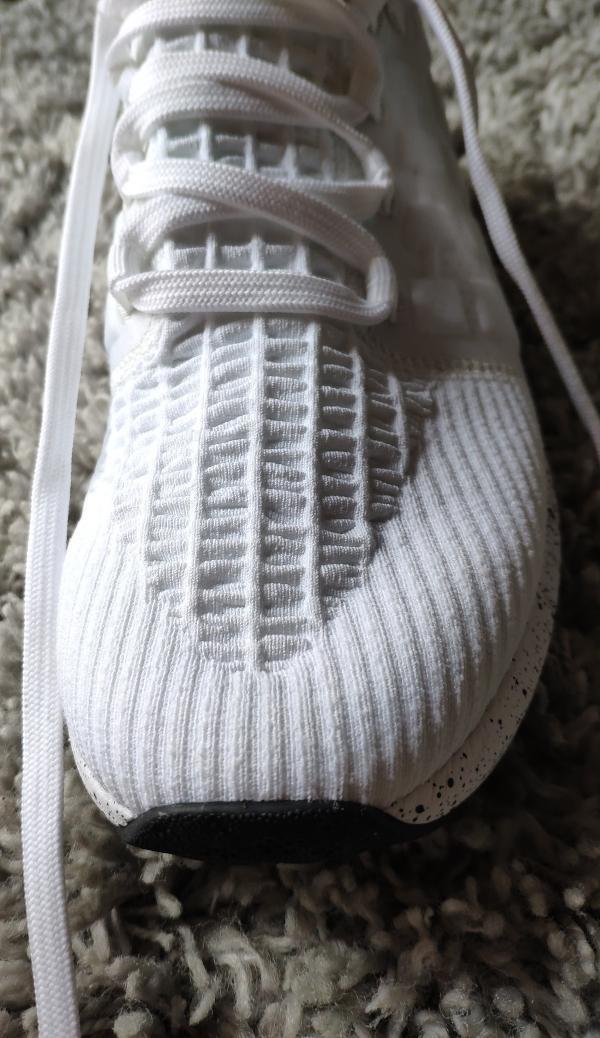 If the Phantom hadn't come up small, they would be even more comfortable and would offer pretty decent toe room.
Although for a few people with a wide foot or toe spread, these road shoes will be too snug.
Heel
The heel on the Phantom is as good inside as it is out, and because of this, it is very comfortable. There's a felt-like material that feels soft against the back of my foot.
I think this is also there to help reduce heel slippage, and it seems to work reasonably well as far as I can tell.
Phantom boasts some tech
I've decided to put an extra section to talk a bit about the technology built into the Phantom.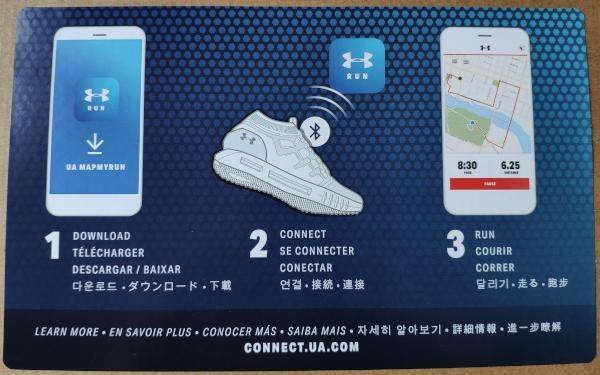 The idea is that you can connect them via Bluetooth to your phone and then connect them to MapMyRun.
Then when you go running, while MapMyRun tracks your run using your phone's GPS, the Phantom track your cadence and then work out your average stride rate and length per mile.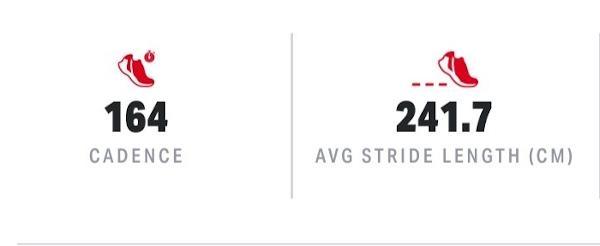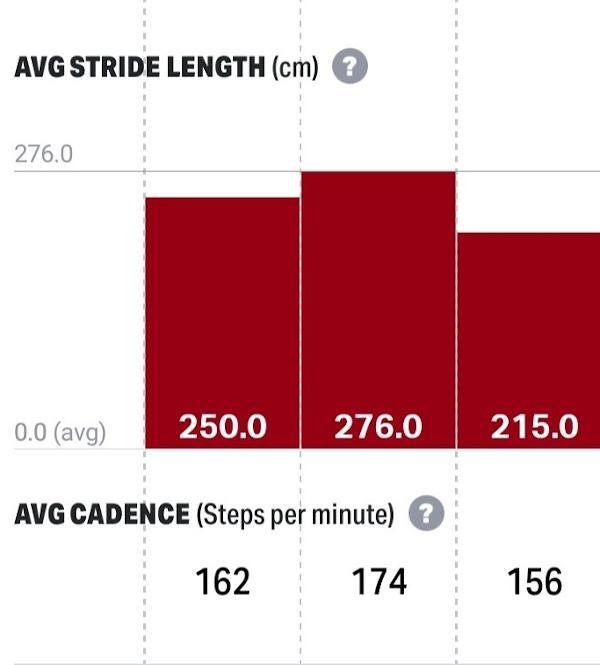 I didn't have any issue with connecting the shoes to my phone and MapMyRun (though I don't usually use the app).
But on my first run, my phone decided it didn't want MapMyRun anymore, so after 3 km it stopped tracking everything all together.
After playing with some settings, I tried again. On my second run, things worked a little better. But this time, my GPS was struggling.
So after a 5-mile run, my MapMyRun only thought I had run about 100m, and decided I was very unfit indeed.
After this, I remembered why I no longer track my runs with my phone and why I bought a GPS running watch.
The GPS watch is far more reliable and all of my data in one place to upload to wherever I choose.
Aside from these issues, I did find the cadence data quite interesting. And, it was accurate as far as I can tell.
But honestly, the only way to make this technology really shine would be to add GPS to the shoes so that you didn't need your phone with you at all on runs.
Performance of the UA Phantom
Overall, the HOVR Phantom performed very well. They were agile and responsive whilst providing good general comfort and cushioning.
They're not the lightest of shoes but certainly don't feel it during runs.
They gripped very well on most surfaces and didn't cause discomfort over long runs.
On-road
It kind of goes without saying that these shoes performed well on the road. They stick like glue and offer all of the comfort and reactiveness needed on the tarmac.
Off-road
While not ideal, the grip does do quite well at coping with mild trail running. I wouldn't advise anything too extreme, though.
For speed
Not bad, but not great. Because the foam isn't as reactive as I'd hoped, I didn't feel particularly fast in the Phantom.
Although they definitely didn't feel slow or sluggish, I still wouldn't grab these for speedwork myself.
For distance
This category is where the Phantom shines! It was light enough that my feet didn't tire out. Secondly, it was responsive enough that I didn't feel sluggish late into the longer runs I did.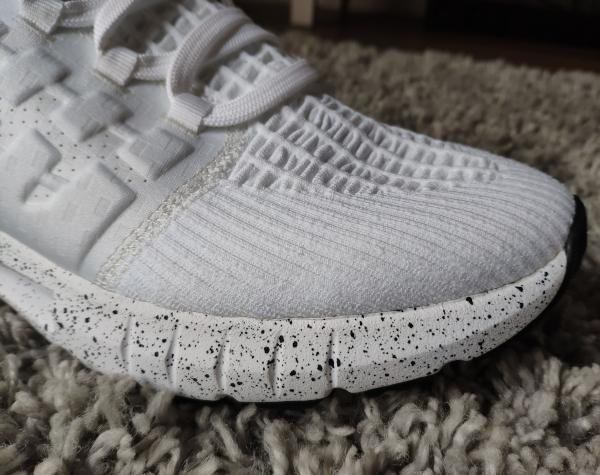 And, lastly, it was comfortable enough that I didn't feel any discomfort at any point. These shoes were built for long runs.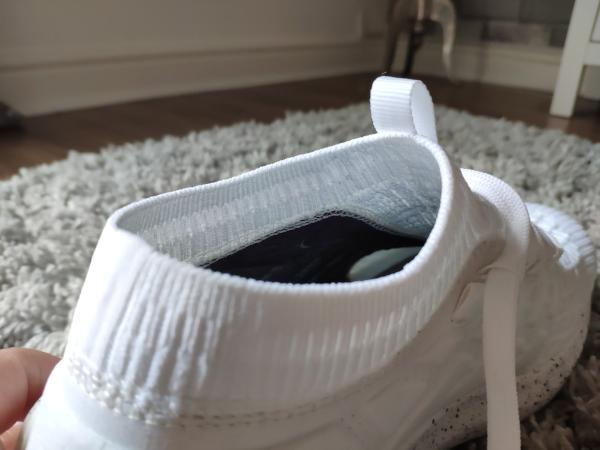 Dear Under Armour
Reduce the outsole rubber to increase flexibility, add GPS to the technology and fix the sizing issue, and this shoe would be truly incredible! (Though it's pretty awesome already.)