The Adidas Ultraboost is, without a doubt, on top of our list of the best-looking daily running shoes we've tested! It's sexy, comfy, and above all, it's ready to perform. If you want to rake miles on the road, this is what we consider a top-tier long-distance running shoe. And for that price? It's worth all the money spent! It's a VERY durable shoe that will last you 300-500 miles.
Pros
Incredibly comfortable
Feels light even on longer runs
Responsive
Great condition even after 500 miles
Looks great in casual outfits
Large color selection
Soft inner lining
Cons
White Boost turns yellow
Bad drainage, not for rainy runs
Adidas Ultraboost review
The Adidas Ultraboost is an incredibly expensive but versatile shoe. Whether you're running a half marathon or going out on a date, these will serve you well. The price tag is heavy but they are a good value due to the hundreds of miles you will get out of them.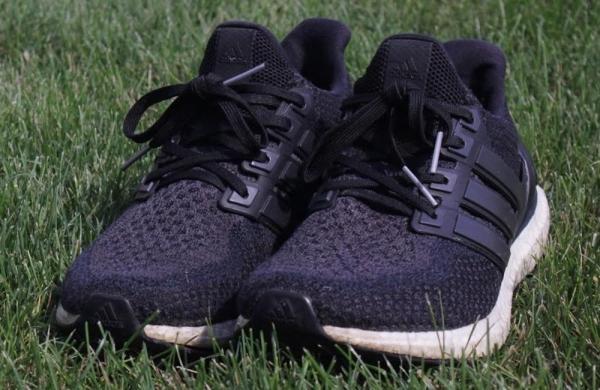 The shoe is lightweight, breathable, and comfortable making it the only shoe to date I would wear without a sock. I would not recommend it to anyone in a really wet climate as these don't mix well with rain.
Price tag aside, these were the first Adidas Boost I purchased. I instantly fell in love and now own 7 different models.
The
Adidas Ultraboost

for both short and long runs

After putting over 500 miles on these shoes, the Ultraboost has served me well for both short and long runs. Although a lot of people have complained about the breathability of the shoe, I never had an issue with this.
Lightweight design
The Primeknit fit my feet well and never felt too constrictive. The lightweight design never felt like it was weighing my feet down, even 10 miles into a run.
Comfortable and responsive 300 miles in
As you start seeing the outsole wear out, you will barely notice a difference in the comfort of the Boost midsole. It stays just as comfortable and responsive 300 miles in as it did the day you put it on.
One issue I did have with these was when I would stand for a long time, they made my heels hurt. If you're not moving for a long time the shoe can get a bit uncomfortable, almost as if it was too soft.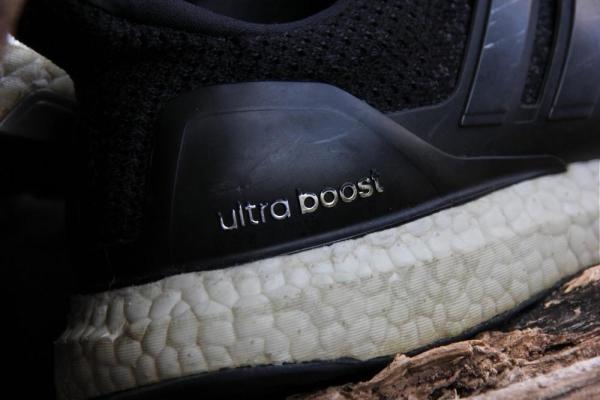 The best-looking shoe you could wear
It goes with absolutely everything. Put on some shorts and go running. Come back, shower hopefully, and put on some casual clothes and put these suckers back on. They go well with any outfit you could think of.
There are more color options for you to pick from than I could name here. Warning, some of the more exclusive colors can go for hundreds if not thousands of dollars. Absolutely insane!
Due to the overall popularity of these, they can be hard to find in your preferred color and shoe size so be ready to shop around a bit.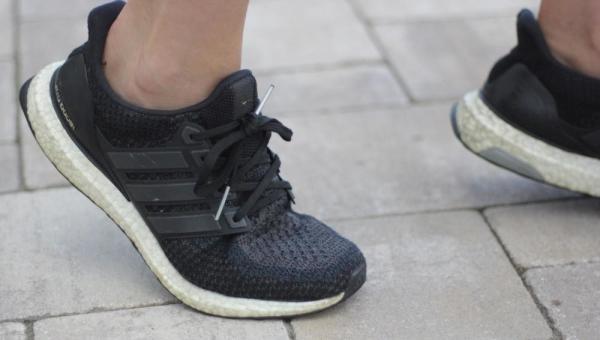 Continental rubber outsole
I own the Adidas Ultra Boost 2.0. The 1.0 had a lot of issues with the outsole wearing out too fast but with the 2.0 and forward, Adidas introduced the much more durable and grippy Continental outsole. Running hundreds of miles, and wearing them often to school and around town, my Ultra Boost finally started cracking and wore off after one year.
Not for wet conditions
As long as you get a pair with the Continental rubber outsole, these will last you for hundreds of miles. They have great tracking no matter the conditions due to the Continental rubber outsole. Don't get caught in heavy rain in these though, you'll feel like you are running in a swamp.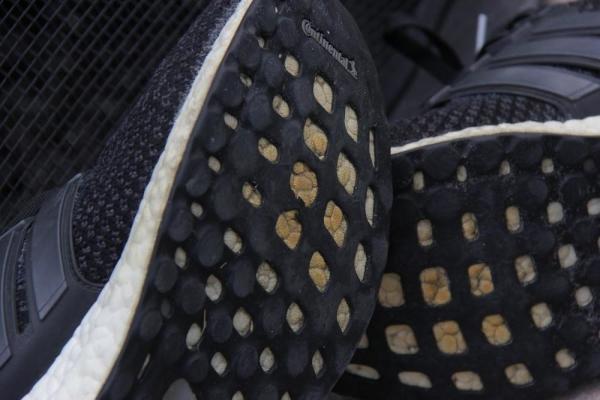 The Ultraboost is way too expensive
Ah, the price. Short and to the point - way too expensive! What the heck is Adidas thinking about making these $180?
The hype around these shoes for runners and casuals means that these shoes never go on sale, and finding them in your size can be a challenge in itself.