The Reebok Crossfit Nano 8 Flexweave comes ready to play. It offers comfort and breathability so you can train without feeling the burn after working out. Combined with its lightweight and high-abrasion rubber outsole it is the perfect workout partner for most high-intensity workouts.
Pros
Amazing comfort
Lightweight
Very breathable
Durable
Solid lockdown
Excellent traction
Solid footing for lifting
Good fit
Great value
Close-to-ground contact
Cons
Lacks heel support
Not great for running or cardio heavy workout
Reebok CrossFit Nano 8 Flexweave review
The Reebok Crossfit Nano 8 Flexweave comes in with a purpose and executes it well. The Nano line of shoes from Rebook are geared towards power lifters and that shows in its attention to detail.
This pair of shoes are built with a low-profile heel and sole that are great for lifting. Combined with its comfort and breathability, this shoe makes a great overall CrossFit shoe.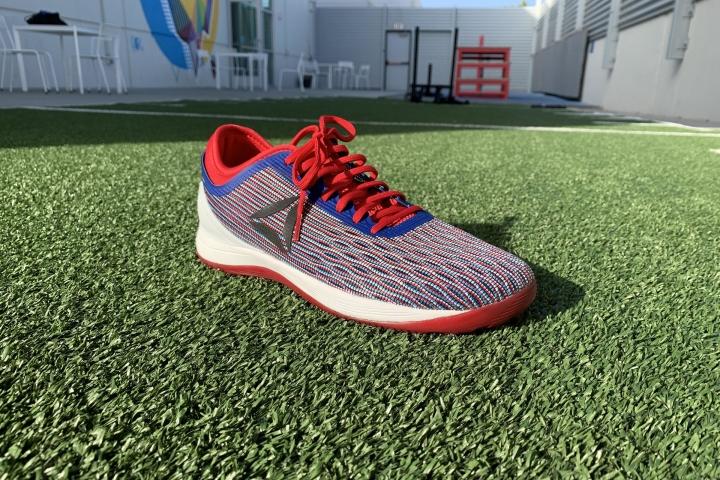 Who should buy it
The CrossFit Nano 8 Flexweave is great for people looking for a workout shoe that allows a lot of diverse footwork that is lightweight and breathable.
Who should NOT buy it
Consider other training shoes if you:
want a more supportive heel (the Nano X is praised for its supportive design)
have a more cardio heavy workout (in this case, consider the Reebok Speed TR)
Crossfit Nano 8 Flexweave comes ready to train
The Reebok Crossfit Nano 8 Flexweave knows what it wants to do and does it well. A low-profile heel and sole make this a great shoe for powerlifters wanting a solid shoe for squats and deadlifts.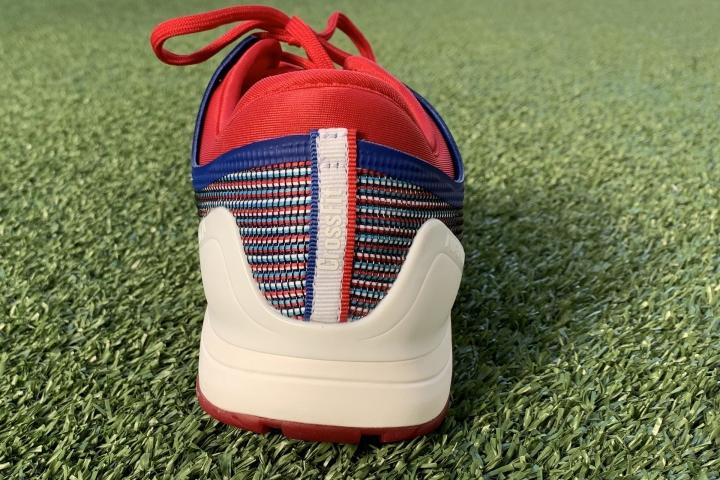 The low profile nature of the shoe also makes it great for diverse foot-work intense workouts with its close to the earth feel. Whether you're lifting, jumping, or cutting back and forth this pair will have your back all the way.
Time to lace up
The CrossFit Nano 8 Flexweave provides great lockdown using the standard tongue and lace system but with a twist. Each eyelet that you thread the lace through is independent of each other, providing for an even more precise fit for a wide variety of foot shapes.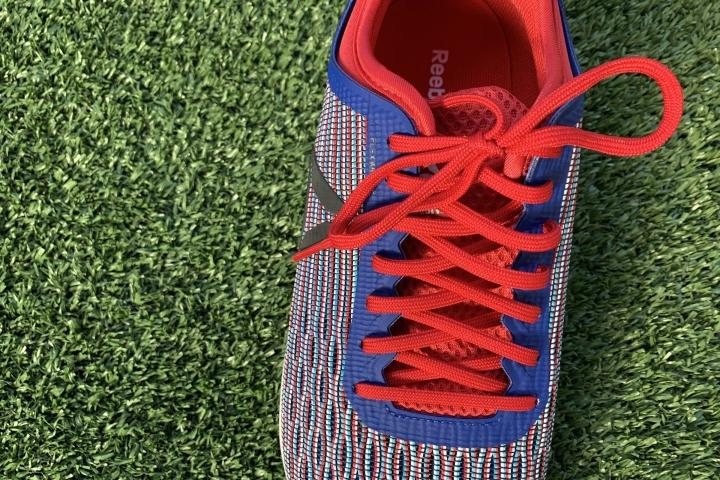 1,2,3 lift!
The Reebok Crossfit Nano 8 Flexweave feels great to workout in with its inner sock providing great cushioning around the shoe. Combined with the low-cut design around the ankle, this shoe won't get in your way when you're moving around.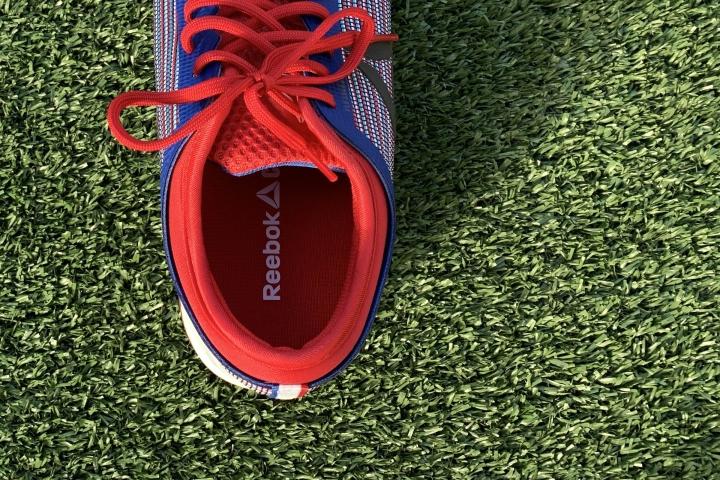 Solid footing for lifting
The Reebok Crossfit Nano 8 Flexweave comes with a minimal heel and sole, perfect for lifting. Whether you want to do squats or deadlifts, the low profile gives you a solid footing to lift heavier weights. The low-drop also gives you a good close-to-ground feel when you're doing more foot maneuverability workouts.
Rough them up, it can take it
The Reebok Crossfit Nano 8 Flexweave keeps its outer look fairly minimal but that doesn't mean it sacrifices its durability. The entire upper shoe is made with Flexweave® knit that provides great durability all around the shoe. you can dash from side to side without worrying about this shoe wearing down too quickly.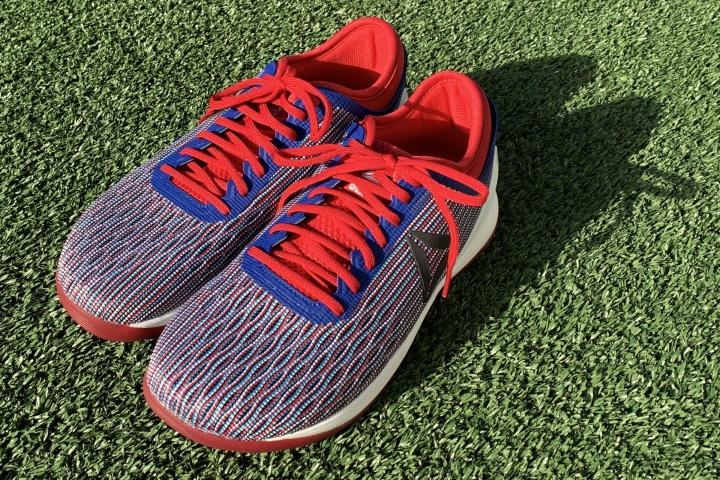 No-slip zone in the Nano 8 Flexweave
The bottom of the Reebok Crossfit Nano 8 Flexweave has a high abrasion rubber outsole with flex grooves built in to prevent any chance of slipping.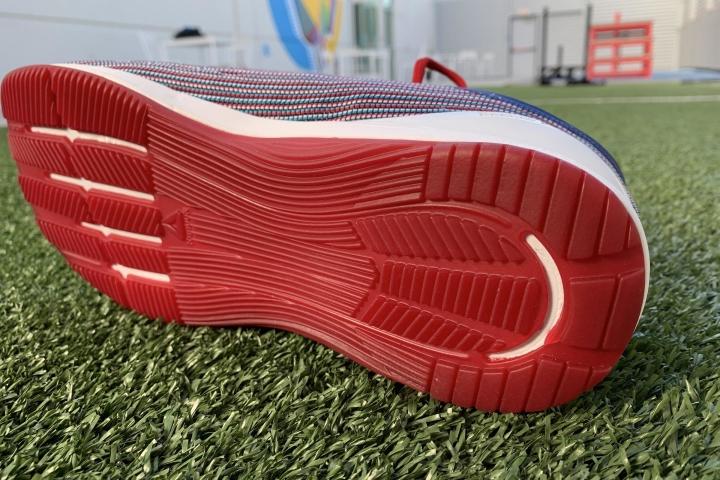 All-day breathability
The Flexweave pattern on the shoes allows for great breathability throughout the day. On a sunny day, you can see specs of sunlight piercing through the upper shoe. Your feet won't be suffocating wearing these all day or working out.