The Nike SuperRep Go is great for the average gym go-er. They are versatile enough for whatever workout you are going to do. The design of the shoe is great for a variety of training styles. They have a bounce to them as you jump, hop, and do quick movements. They are definitely not meant for long-distance running but if you are just doing a short indoor run or a sprint, they are great.
Pros
True to size
Breathable
Bouncy
Flexible
Heel support
Stable for lateral movements
Versatile
Cons
Narrow fit
Difficult to put on
Tight laces
Nike SuperRep Go review
The Nike SuperRep Go is a versatile training shoe. They are not ideal for running but, you can use them for almost anything! I really enjoy wearing them and find myself wearing them a lot more than I expected.
The flat bottoms of the shoe make them easy to lift as they stay flat against the floor. It is a great gym shoe because it can be worn for most training styles without you having to change your shoes multiple times.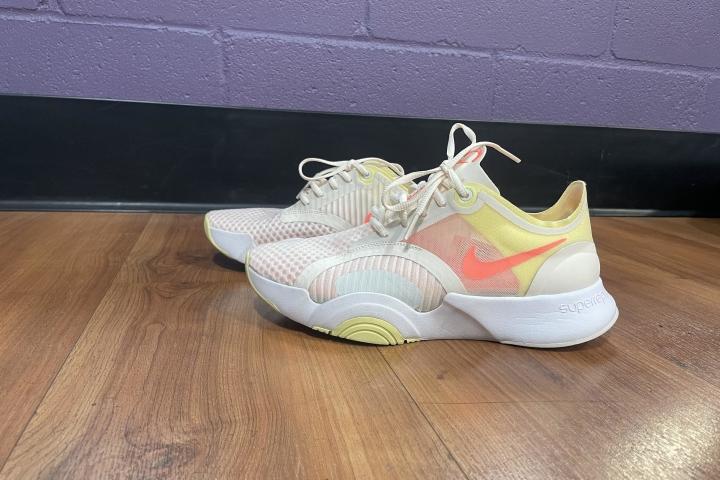 Who should buy the SuperRep Go
The SuperRep Go is recommended for the average gym go-er who needs a versatile shoe that can handle circuit training, lifting, and cardio.
Who should NOT buy it
Consider other models if you:
Great for gym newbies
This shoe gives you what you need for the average gym go-er. You can do machines, circuit training, lifting, or cardio without worrying if your shoes can keep up with you. They are very versatile and you will get a lot of use out of them!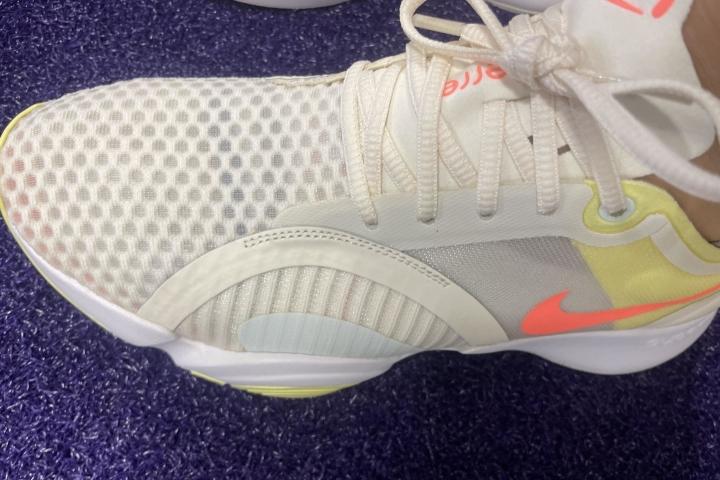 Loosened them up
Initially, when you first put them on, they are pretty tight. You need to take some time to loosen the laces. I have pretty narrow feet and these were tight on me at first. If you have wider feet they might be a little of a struggle to get loosened up.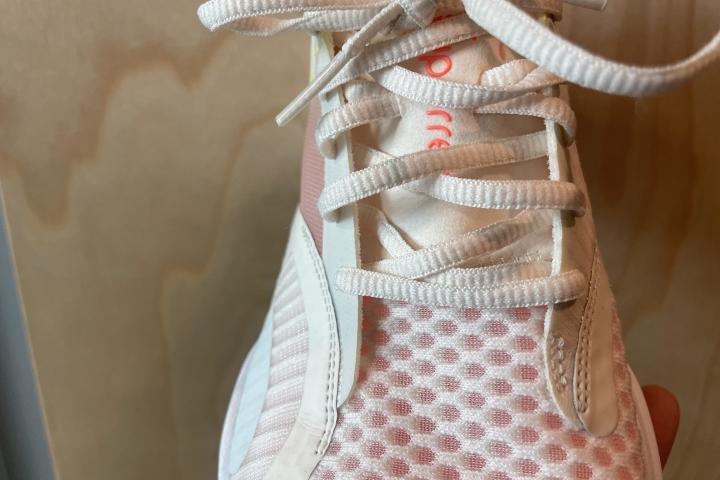 Lateral movement support is impressive
The first time I worked out in the Nike SuperRep Go's, I was surprised about how much I liked them! As a personal trainer and an avid exerciser, I have a couple of pairs of shoes that I always wear for comfort and performance.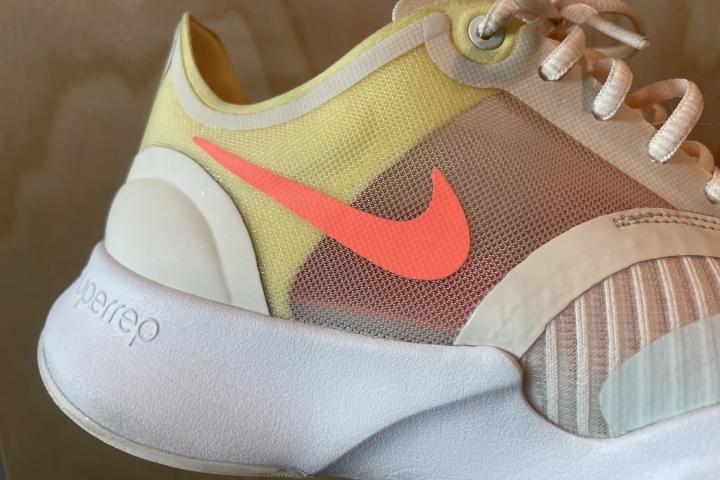 My first workout in the Nike SuperRep Go's was awesome! With the design of this shoe, I wanted to test the lateral movements. I felt supported in lateral lunges and jumping more than I am in my normal training shoes. I loved the way they helped me balance and push back.
If you do a lot of jumping, lateral movement, or agility work, these shoes are going to be your best friend!
No blisters in the SuperRep Go!
Although these shoes are a little higher in the back heels, they do not rub or cause friction. I am very prone to getting blisters on my heels with any new pair of shoes. After wearing these for multiple days and training in them, I had no blisters or hot spots!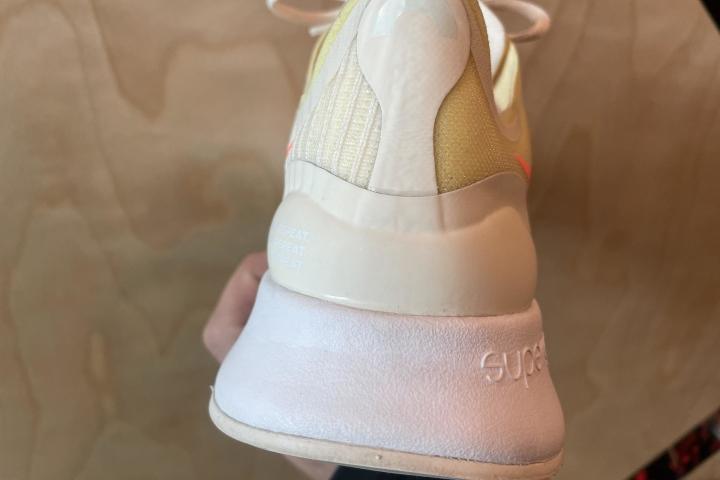 The SuperRep Go feels solid but lightweight
The Nike SuperRep Go is extremely light. They feel solid but lightweight at the same time. They don't weigh you down when jumping or hopping while still feeling supported when landing.
Durability is solid!
There are no signs of wear on the shoes since wearing them to the gym. There are no scuffs or scratches on them after working with a variety of equipment and even working on a rough surface. They are clean and easy to wipe off anything that may spill on them.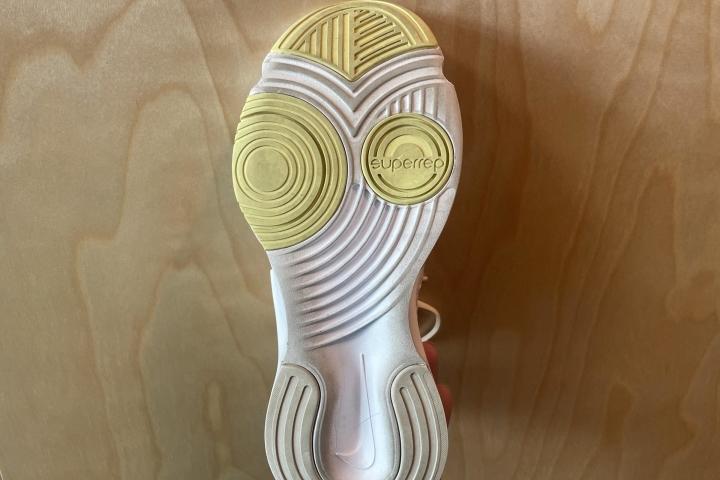 The SuperRep Go is extremely breathable
The side of the shoe is a mesh material and you can even see through them. They would not do well in wet environments due to them being so thin. Water would easily seep into them.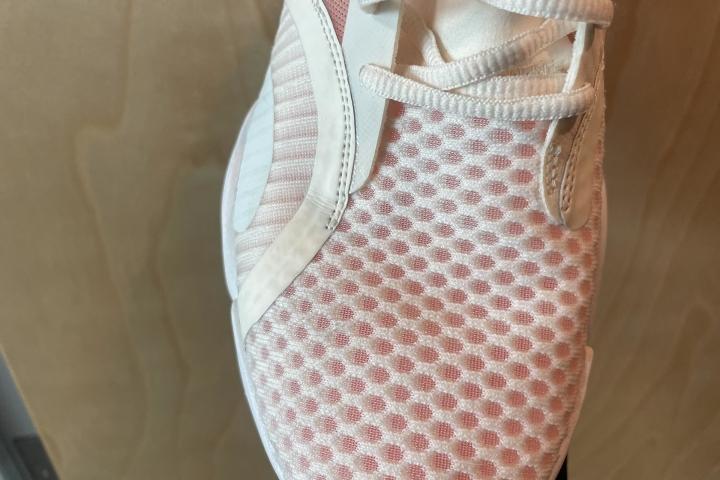 Secure and comfy
The Nike SuperRep Go is naturally a tight gym shoe but they are adjustable. I did not experience any shifting or slipping in the shoe. I felt secure and comfortable the whole time I wore them no matter what form of exercise I was doing.