7 Best Yellow Running Shoes, 100+ Shoes Tested in 2022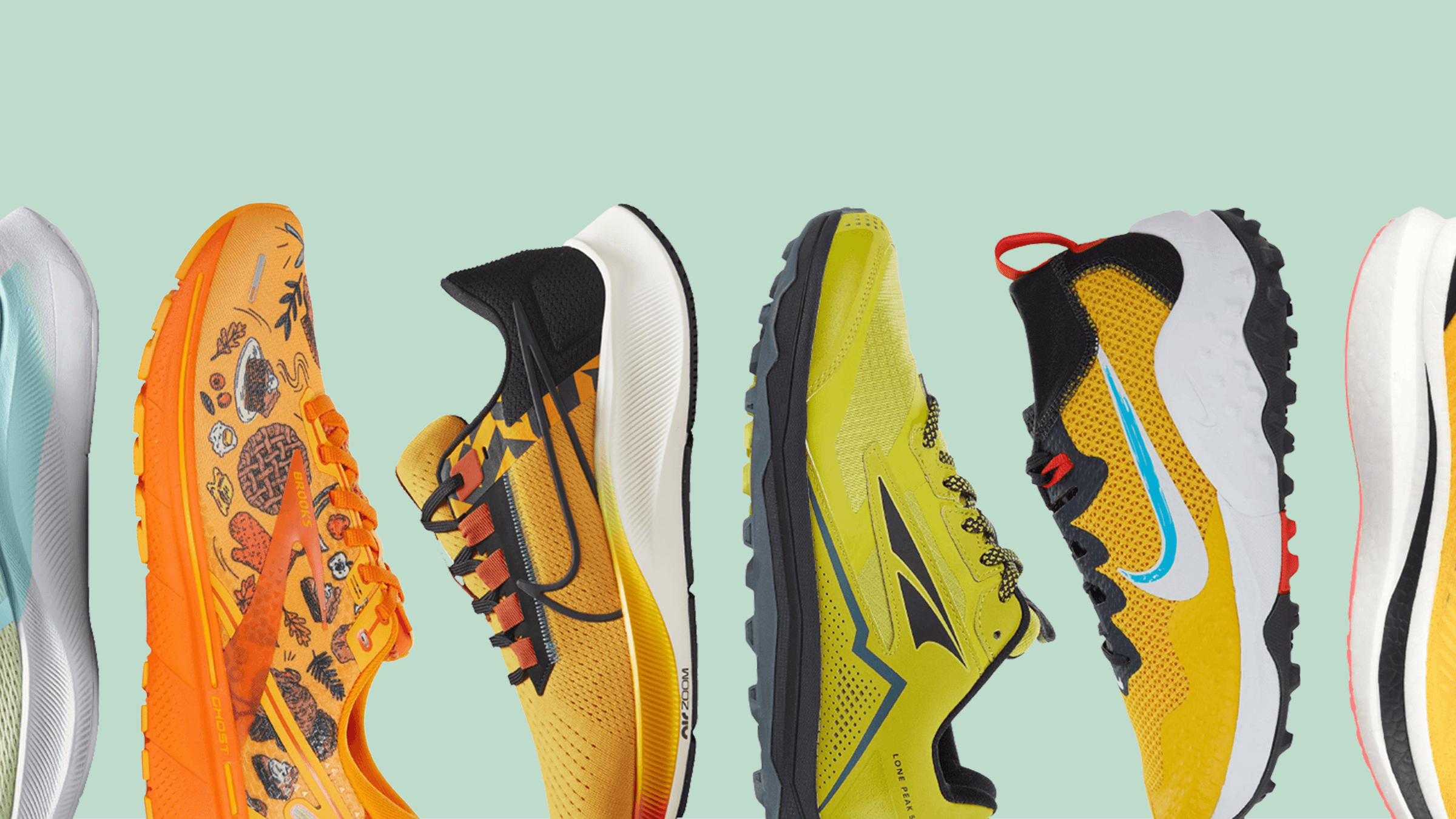 Stand out in the crowd and go bolder with high-performance yellow running shoes. Whether you've got that big personality that wants to shine out, or someone who wants to stay inspired to achieve his or her goals, this awesome list of go-to shoes will give you that burst of endorphins to get that workout.
Whatever fitness goals you have in mind, we can help you find the perfect footwear for your daily training or upcoming race. We've handpicked 30+ of the best yellow running shoes out there. We've meticulously tested them and selected our top picks for your shopping convenience.
From Nike, Adidas, and Brooks, to Asics, Saucony, and Altra Lone Peak, check out our fantastic selections below and get that sweet mileage soon.
How we test running shoes
To make the cut for our special selections, we put each model on this to the wringer. That means we have a team of runners test all the shoes on paved roads, rugged paths, and muddy trails. Our shoe specialists analyze each pair of shoes inside our independent shoe testing lab.
We strictly adhere to the following protocols:
We buy all the yellow running shoes with our own money. This is to ensure we remain committed to our policy on 100% transparency.
We perform mechanical tests inside the RunRepeat lab. We cut the shoes into pieces and analyze 30+ parameters including the softness of the midsole, upper breathability, cushioning technology, and durability, among many others.
We have wear-testers log at least 30-50 miles of running on each model, and report to us their feedback.
We collect more comparable data from other experts and regular runners.
To get the final rankings, we use the CoreScore system to calculate all the collected data above. An overall score is then given on each model ranging from 0 to 100.