7 Best Pink Running Shoes in 2022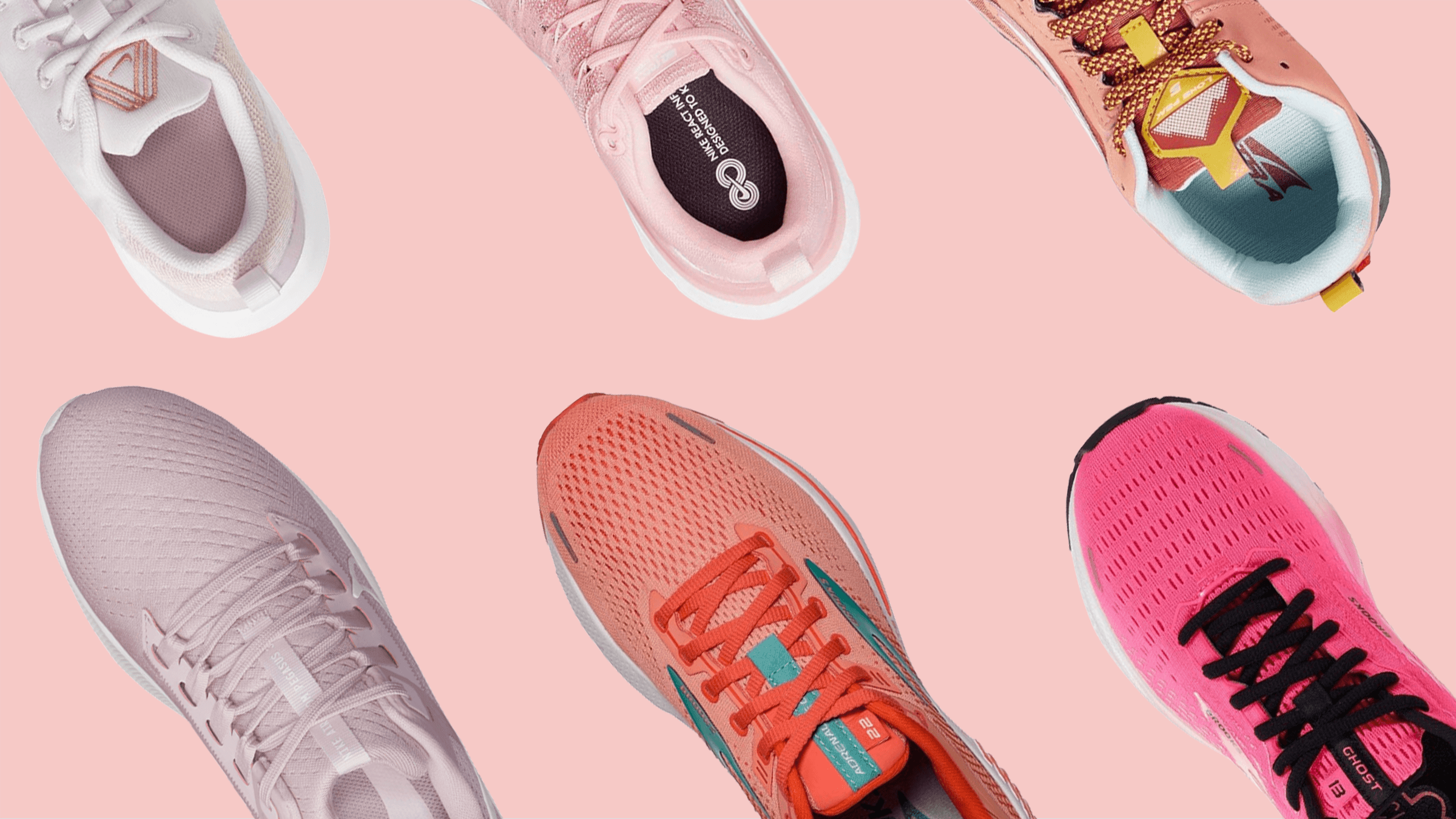 The perfect pair of running shoes comes with superb protection, comfort, a bit of bounce, and, of course, the right color. And when it comes to colors, we flat out love pink running shoes the most. Even the great Eliud Kipchoge wears them.
Yet again, there are over 200 pink running shoes available in the market today, across a wide variety of brands like Nike, Altra, Brooks, Hoka One One, and Saucony. Choosing the right one that fits your needs can be a bit daunting. We're here to help you narrow down your options.
We've rounded up the best pink running shoes out there and reviewed each model through meticulous mechanical tests. That means testing all the shoes inside our lab and various wear-testing them on the road and the rugged trails.
How we test running shoes
We've reviewed hundreds of running shoes here at RunRepeat. We've compiled the best pink running shoes and selected our best picks in different categories. Whether you want the best value for your money, a reliable pair for the trails, or a great shoe in the budget-friendly range, we have you covered.
We follow strict protocols in our selection process, which include the following:
We only test and review the shoes that we bought with our own money. This is in line with our policy against brand loyalty and bias.
We perform mechanical tests with all the shoes inside our lab by cutting them open, and measuring all 30+ parameters, from cushioning, support, breathability, durability, and many more.
Our team of the wear-testers log at least 30-40 miles of running on each model in various training and racing conditions.
We collect more feedback from other shoe experts and regular users. We summarize what they all said in a summary form for quick reference.
To get the final rating of each pair of shoes in the database, we calculate all comparable data we've gathered using our CoreScore system. Each model is assigned an overall score from 0-100 that reflects its overall value and performance.
What are the most popular pink running shoes in 2022?
What are the cheapest pink running shoes in 2022?
Other buying guides