7 Best Gym Shoes For Men in 2023
We earn affiliate commissions at no extra cost to you when you buy through us. Why trust us
Hitting the gym has become part of many guys' routine in the past years. As a result, brands like Nike, Adidas, and Under Armour start producing different types of fitness gear, gym shoes included.
Given the number of options available, it's easy to get overwhelmed, especially if you are a first-time shopper. We want to make things easier for you, so we took it upon ourselves to test all men's gym shoes that we get our hands on - almost 300 of them - so that we can pick the best ones for your needs.
Each of our top picks comes with an "also great" alternative. Oftentimes, these alternate models aren't really inferior in any major way. Hence, getting either of the two won't be so bad!
How we test training shoes
To ensure the objectivity of our assessment, we do the following:
Talk about shoes that we tested ourselves
Of course, we also weigh the opinions of others
Buy shoes using our own money
In addition to qualitative descriptions of each shoe, we also come up with a weighted average called the CoreScore. The individual ratings are from experts, fitness enthusiasts, and other users from all over the web.
Comparison of the 7 best gym shoes for men
| | | | | | | | | |
| --- | --- | --- | --- | --- | --- | --- | --- | --- |
| Best | | | | | | | | |
| CoreScore | | | | | | | | |
| Users rating | | | | | | | | |
| Experts | | | | | | | | |
| Best price | | | | | | | | |
| Ranking | | | | | | | | |
| Popularity | | | | | | | | |
| # of colorways | | | | | | | | |
How to find a perfect gym shoe for men
The gym industry, which hardly existed 60 years ago, has evolved into a multi-billion dollar business. One outgrowth of this is that gymgoers are faced with a lot of so-called essential gym wear to enable them to step onto the gym floor safely and confidently. Many of them, like compression clothing and weightlifting gloves, are not essential at all.
Gym shoes, however, are!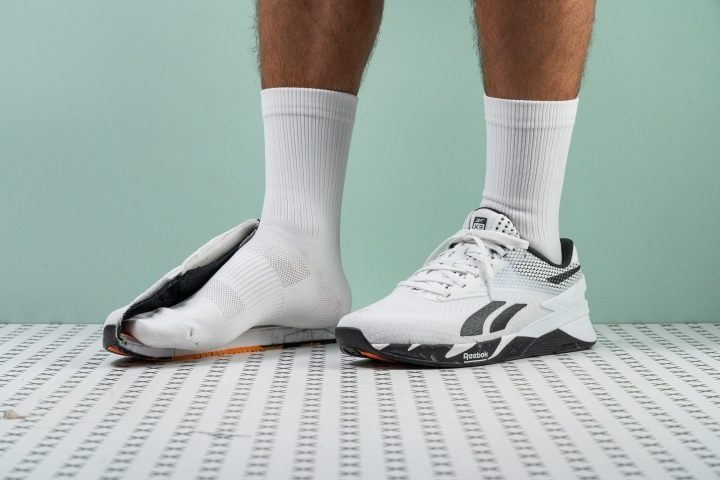 If you're a guy who takes his training in the gym seriously, you need to get serious about your footwear. As a personal trainer, I've seen too many people suffer too many injuries because they've turned up to train in casual sneakers, running shoes, or, believe it or not, flip-flops.
The bottom line here is that investing in a dedicated men's gym shoe is not a luxury - it is an essential requirement for any guy who trains regularly at the gym. Let's find out how to get the right pair to meet your training needs.
Types of men's gym shoes
'Gym shoe' is an athletic footwear category that includes a number of more specific shoe types. These include:
Cross-training shoes
Cross-training shoes are made for various exercises, such as plyometrics, cardio, and weightlifting. Their balance of stability, support, and cushioning allow for this variety of training They usually have a flat sole to give stability during weightlifting workouts and adequate cushioning to take the shock of high-impact exercises like jumping.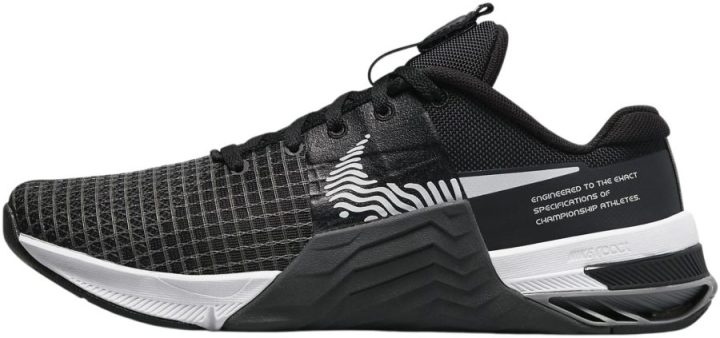 Weightlifting shoes
These are shoes built exclusively for lifting weights. Their standard design consists of a flat sole and a stiff, non-compressible heel to offer a stable lifting platform. A common feature is a raised heel, which provides enhanced ankle mobility and allows for deeper squats. Weightlifting shoes are frequently constructed of strong, resilient materials to handle the high demands placed on them.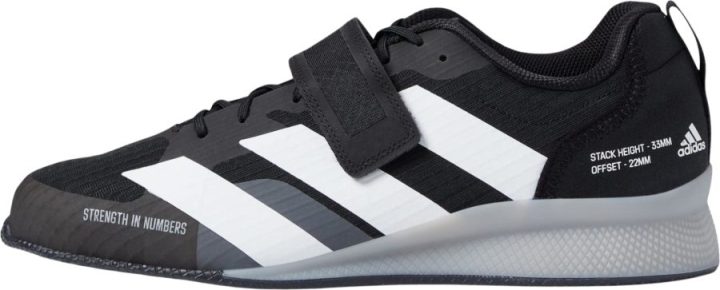 HIIT Shoes
HIIT (high-intensity interval training) footwear is made for the quick-paced, high-intensity workouts that are currently popular in many gyms. They are normally flexible and lightweight to facilitate fast movements and lessen the strain on your joints. They also have outstanding shock absorption and a firm grip to prevent slipping when performing lateral movements.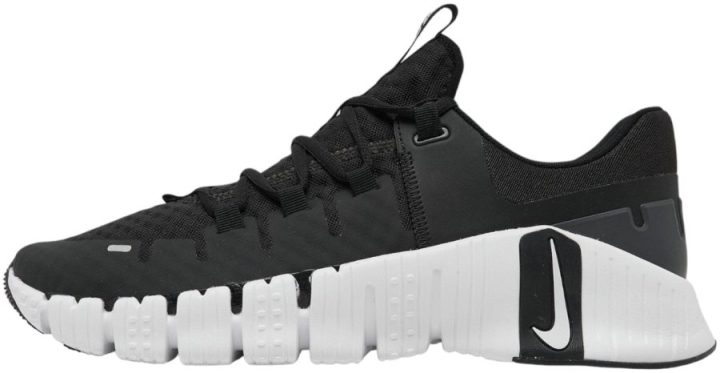 What to look for when buying a men's gym shoe
Once you know which type of gym shoe matches your training needs, it's time to narrow down the choices. Here are five things to consider to increase your chances fo getting the perfect shoe:
Fit
Getting the right fit is essential when choosing men's gym shoes for comfort and performance. Here are some specific elements to take into account:
| | |
| --- | --- |
| Size | The shoe should be long enough to leave room between the toe tips and the end of the shoe. There must be sufficient space for the toes to wiggle and avoid rubbing against the shoe's front. |
If you are buying a new shoe online, we recommend measuring your foot length and checking with the corresponding brand size chart. If a retailer offers free shipping, get 2-3 pairs in different sizes and send the ones that didn't fit back.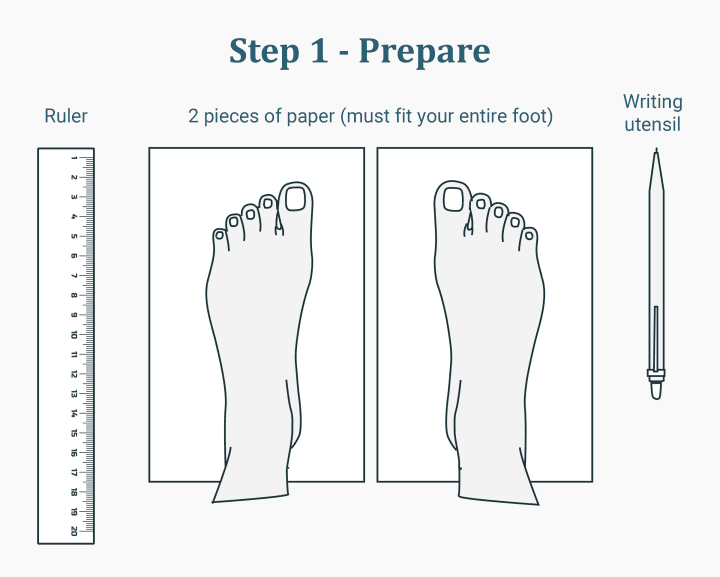 | | |
| --- | --- |
| Width | The shoe should be wide enough to fit the natural width of the foot, while still making it feel supported. |
Training shoes typically have wider toeboxes than most running shoes and sneakers. But if you still need that extra width, you can check out shoes available in wide (2E) and extra wide (4E).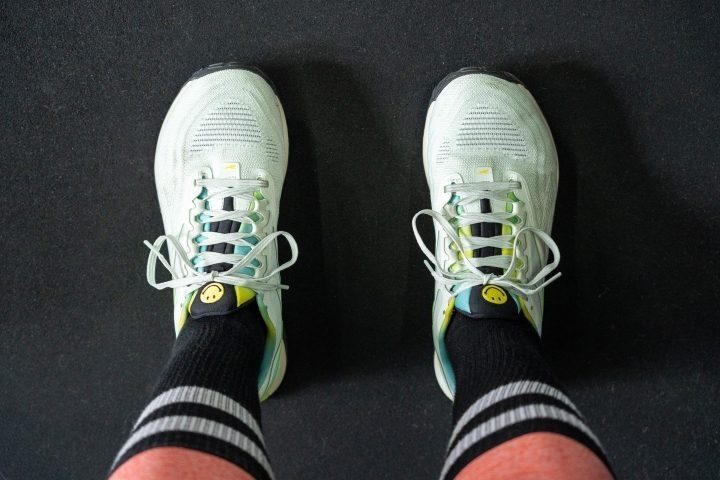 | | |
| --- | --- |
| Toebox | The toebox should be roomy enough to let the toes move freely without causing pain or harm. |
We measure toebox dimensions in each of our lab-tested training shoes. Reebok Nanos tend to have the roomiest toeboxes.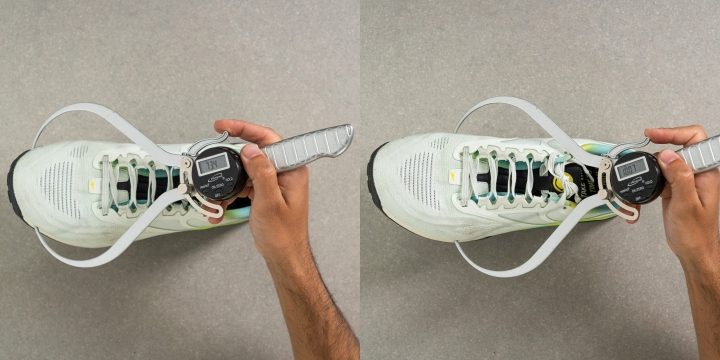 | | |
| --- | --- |
| Heel fit | The heel should fit tightly to prevent the foot from moving about inside the shoe. A well-fitted heel will also offer stability during lateral movements. Check for a strong, supportive, and snug-fitting heel counter. |
Example of a firm and secure heel counter (NOBULL Trainer+).
TIP: It is best to try on gym shoes later in the day when the feet are naturally a little larger. Be sure to wear the same kind of socks that are planning to use with the new shoes.
Comfort
The last thing you want when working out is an uncomfortable pair of kicks. At best it will distract from the task at hand; at worst it will lead to a serious injury because your minds not in the game. Here are the key things to look out for:
| | |
| --- | --- |
| Cushioning | The shoe needs to provide enough cushioning to take the impact of high-intensity exercises like running and jumping. Look for a shock-absorbing sole, an insole, and padded midsoles. |
Training shoes vary in the amount and softness of cushioning. Depending on your type of workout and personal preferences, you may choose a shoe that's:
a. firm and grounded
b. soft and generously cushioned
| | |
| --- | --- |
| Breathability | The shoe should be made of breathable materials to prevent the feet from perspiring during the workout. Mesh or perforated upper will allow air to circulate, keeping the feet cool and dry. |
Nike Free Metcon 4 (breathability rating: 4/5), NOBULL Trainer (breathability rating: 1/5)
| | |
| --- | --- |
| Weight | A lightweight shoe will help protect the feet from feeling weighed down when exercising. Wearing heavy shoes can be draining and uncomfortable, especially when doing plyometric exercises. |
See lightweight gym shoes for men.
Padding: The collar and tongue of the shoe should be sufficiently cushioned to prevent friction and irritation against the ankle and top of the foot.
| | |
| --- | --- |
| Fastening system | The shoe's fastening system needs to be secure enough to offer a snug and comfortable fit. This could be either by laces, velcro, or a combination of the two. |
Weightlifting shoes often use Velcro straps for extra support.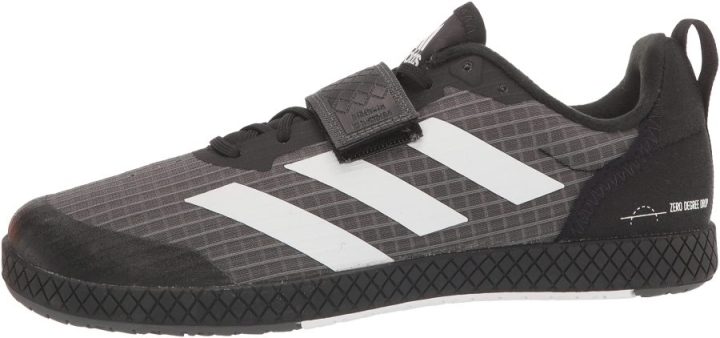 Some trainers also add a handy lace-locking system which prevents the laces from getting in the way during the workout. Nike Metcon 8 has such a feature (appreciated by the reviewers).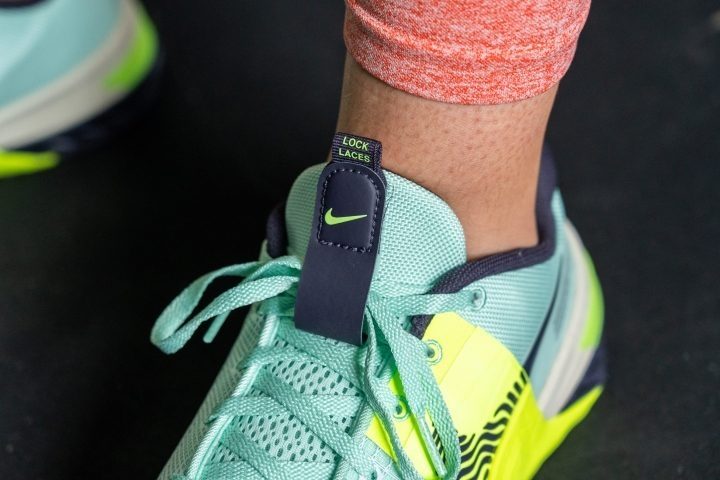 Stability
A stable shoe will provide a secure lockdown, prevent lateral displacement and lower your chance of injury. Consider the following when looking for gym shoes that provide strong stability:
| | |
| --- | --- |
| Firm sole | When there is no squish, or compression, underfoot, you are going to feel much more surefooted, especially when lifting heavy. |
Aside from dedicated lifting shoes, Nike Metcon shoes are considered the most stable cross-trainers for weight training.
| | |
| --- | --- |
| Wide platform | A wider base provides more stability, while a flatter sole improves weight distribution. |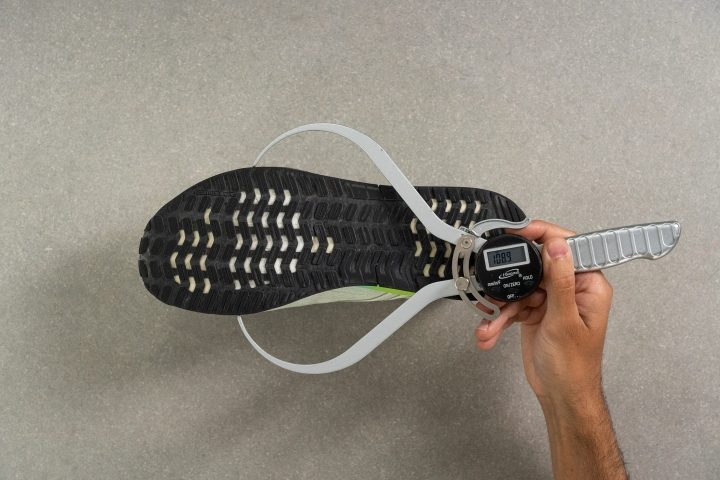 Flexibility
Shoes that are overly flexible won't offer enough support while excessively stiff or rigid shoes may limit movement and impair performance. Here's what to look for to get the right flexibility balance.
| | |
| --- | --- |
| Sole | Select footwear with a flexible sole that lets your foot move naturally. While a sole that is too flexible might not offer enough support, a sole that is too rigid might limit movement. |
Nike Metcon 8 (flexibility rating: 1/5)
NOBULL Trainer+ (flexibility rating: 3/5)
Durability
A quality pair of gym shoes should be able to resist both the normal wear and tear of use and the unique requirements of gym training. When looking for gym shoes that have good durability, keep the following in mind:
| | |
| --- | --- |
| Upper | Select shoes made of sturdy materials that can endure the strain of exercise in the gym. Premium trainers have additional protective layers on the toebox and around the heel. |
In our lab, we perform a demanding durability test on the shoe's toebox material with a Dremel.
It is very easy to see the difference between a reinforced upper and one with exposed mesh only.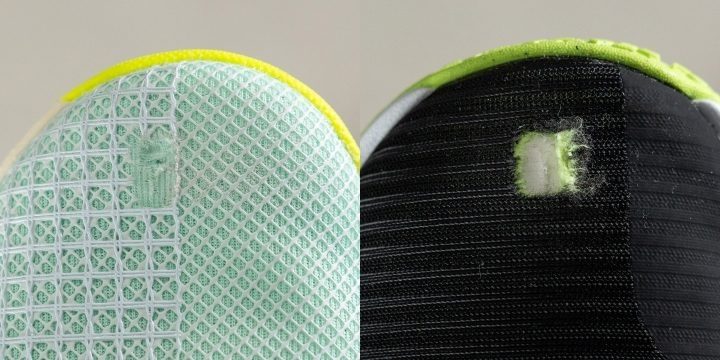 Nike Metcon 8 (left) vs. Nike Flex Control 4 (right)
| | |
| --- | --- |
| Sole | Look for footwear with robust soles made of long-lasting materials like rubber or foam. Shoes with thicker soles can also offer greater durability since they are less likely to deteriorate. |
We measure both thickness and hardness of the rubber outsole to predict its wear resistance. Stay away from shoes with exposed foam midsoles if you expect a long shelf life from your trainer.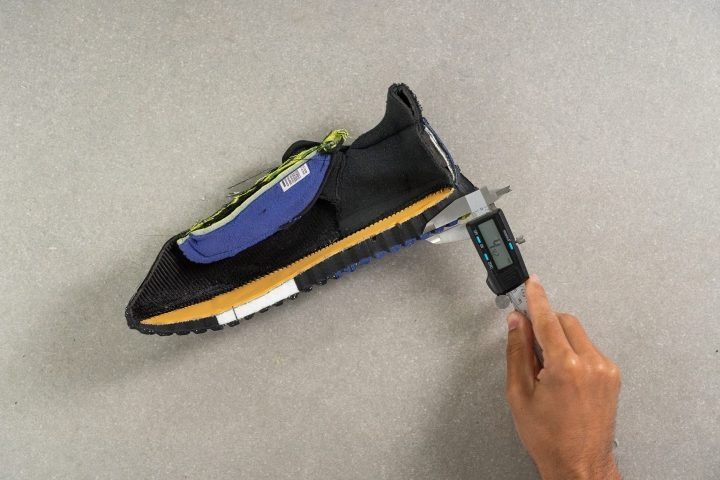 What's the difference between a men's & women's gym shoe?
Men's workout shoes typically tend to be wider and larger because men typically have larger feet than women. In order to accommodate the higher arches that are more typically found in women's feet, women's shoes frequently come with additional arch support.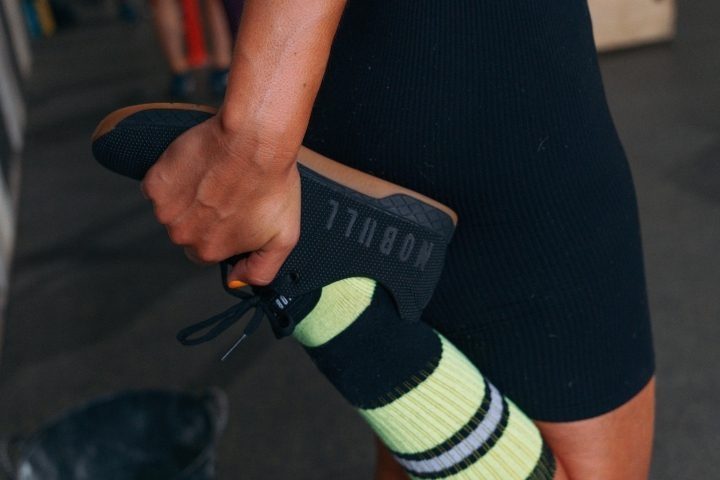 Men's gym shoes often have a more classic design, whilst women's gym shoes normally come in a wider range of colors and styles. To cater to the way women normally distribute their weight when exercising, women's gym shoes may also have extra cushioning in the forefoot area.
Frequently asked questions about gym shoes for men
Do I need to wear a different pair of gym shoes for different kinds of workouts?
Even though you could wear the same gym shoes for all sessions, it can be advantageous to have a variety of shoes. Having specific shoes for each sort of training, such as weightlifting and HIIT workouts, can help you perform better and lower your risk of injury because different workouts call for different types of support.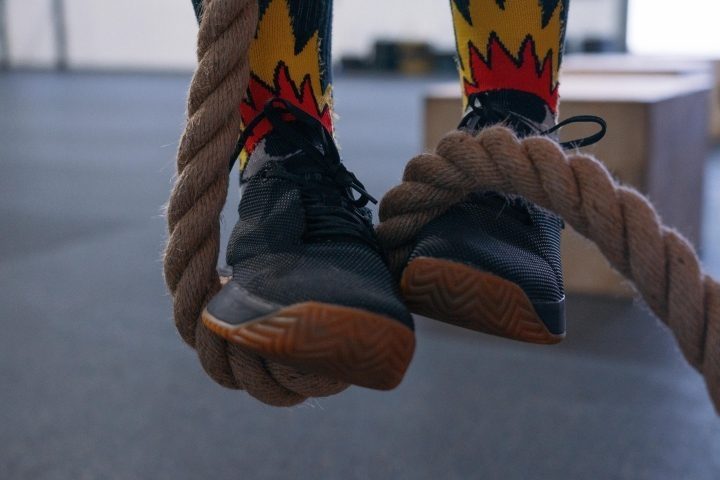 Can you use your gym shoes outside of the gym?
Yes, gym shoes can be used for activities outside of the gym. However, it's important to keep in mind that gym shoes may not offer the same level of support and comfort as running shoes or casual shoes. Keep in mind, too, that wearing gym shoes outside of the gym can shorten their lifespan.