Brooks Levitate 5 review and lab test
Ground feel and pure athleticism are back!
The Brooks Levitate is a tempo shoe that feels like a speed shoe from 5 years ago complete with stiff foam, low stack heights, and a ride that pushes you to focus on your form rather than letting the shoe do the work for you.
This is an interesting shoe from Brooks who has a widely varied product lineup to choose from in 2021. It's simple, sleek, and, quick.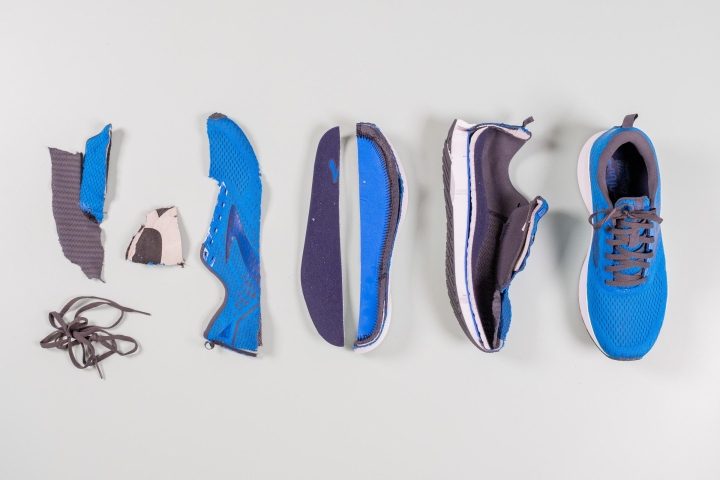 We'll walk you through it all, from comfort and fit, to ride and performance. Read on to see what we think of the new Levitate 5.
Who should buy the Brooks Levitate 5
Buy the Brooks Levitate 5 if you are looking for a shoe to improve your form in. This shoe pushes you to focus on how you run rather than letting the shoe take up the slack.
It's built for tempo training and for those with narrower feet.
It's got a steep drop, so it's also designed more for heel strikers even though the midsole is not all that forgiving.
Ultimately, if you want to refine your stride or race in a Thursday Throwback run, these may be perfect for you.
Who should not buy it
Don't buy the Levitate 5 if:
You want a modern, lower stack tempo shoe. There are lighter, quicker shoes with very similar designs like the Brooks Hyperion Tempo.
You are looking for a plush, recovery-day or long-day running shoe. Check out the Brooks Glycerin 19 instead.
You live in wet environments. The midsole struggles on wet surfaces. Check out the Brooks Ghost 14.
Ultimately this shoe feels a bit harsh underfoot and there are more modern competitors out there at similar or lower price points.
Levitate 5 runs narrow
The Levitate 5 fits true to size but runs a touch narrow in the toebox. Those with medium to wider feet may want to consider another model from Brooks.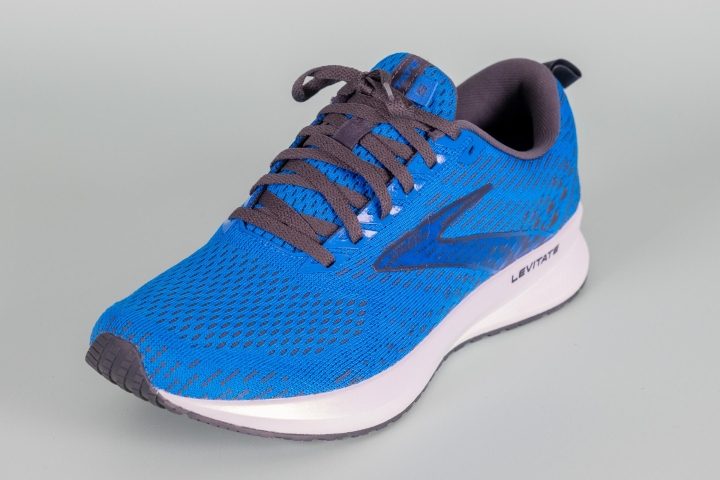 It has a fully-gusseted tongue and simple lacing pattern giving it adequate lockdown that can work for just about anyone. There's nothing fancy here.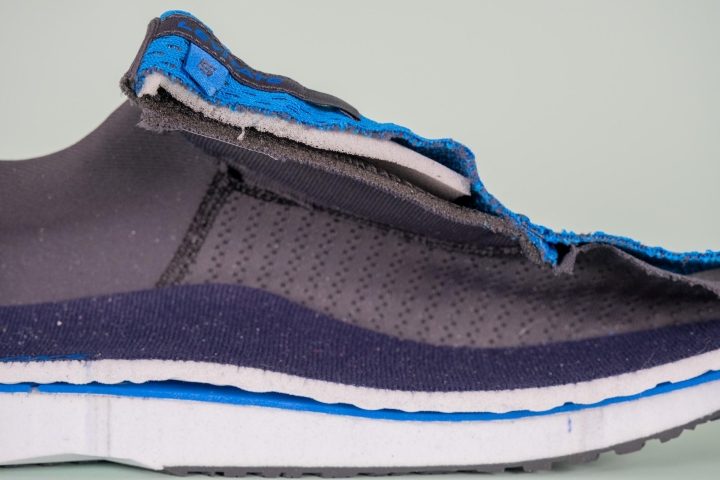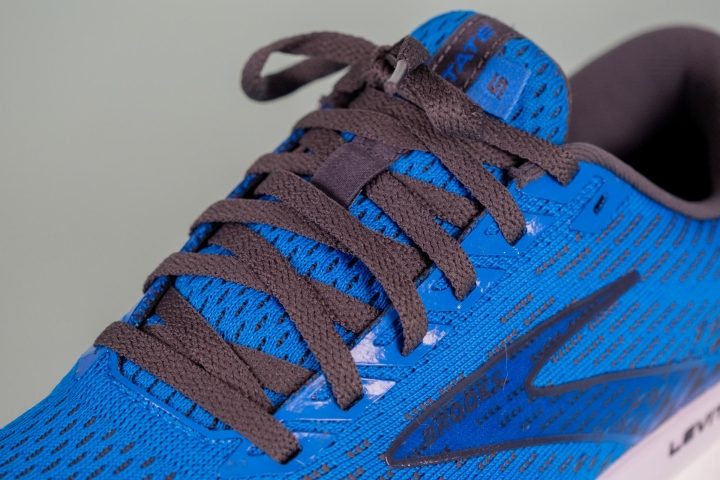 The laces feel cheap, but what I've learned lately, mostly from the ASICS Metaspeed Edge and Sky, is that cheap feeling laces stay tight. These are no exception and score high on our lace slip test. At 35.6N, these laces are way above the average force (23.3N) needed to untie a lace.
Comfortable but not plush
The shoe feels nice on your foot. The fully gusseted tongue is like a soft internal liner for the front of the shoe.
They have a thick 9.1mm tongue (5.5mm is average) which feels good over the top of your foot.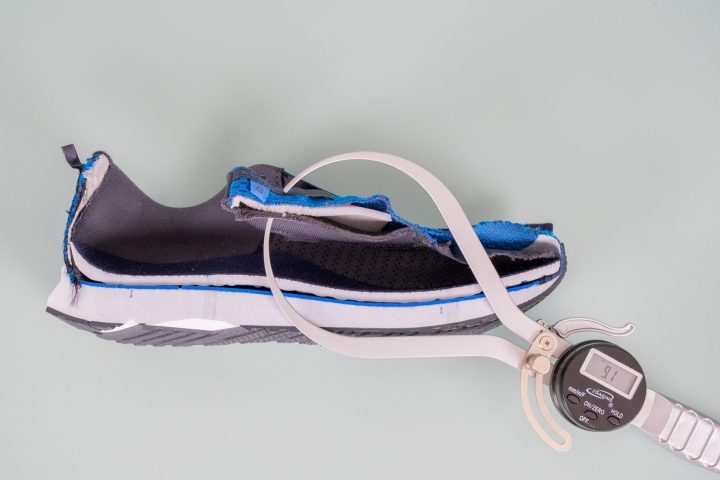 The ankle collar is nicely padded and not too stiff as well. This is where most of the comfort ends though.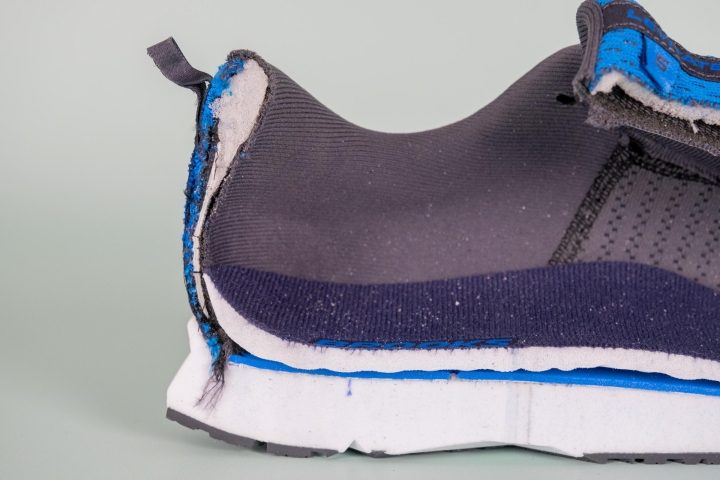 Brooks tries to add some padding underfoot with a thick, 6.4mm insole (average insoles are 4.3mm), but adding the cushioning to the midsole itself would have been a better route.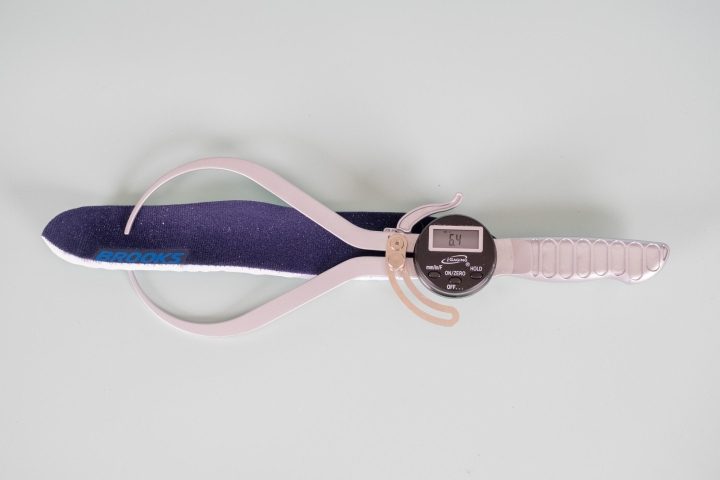 Feels like how shoes used to feel, harsh...
To the ride.
It has a subtle, stiff bounce to it. This shoe is not plush, it's not energetic, but it's not totally dull either. It's this odd middle ground.
The best way to describe it is it feels crisp underfoot, like fast shoes from 5 years ago. I kinda like that, it's like a throwback to what shoes used to be before carbon plates and hydrogen-infused midsoles. But the feeling wore off quickly after 3-4 miles…
The shoes have fairly low stack heights by modern standards at 31.4mm in the heel and 22.3mm in the forefoot.
The 9.1mm drop is a bit steep in my opinion, putting you on your heels and with the stiff midsole, there's a lot of pounding to absorb through your legs in this shoe.
There's quite a bit of ground feel in this shoe too, and without any rocker, plates, or bouncy foams it's all about the runner not the shoe with the Levitate 5. It flexes with your foot instead of propelling you forward with its below average flex of 32.6N (37.5N is average)
The shoe really pushes you to get back to your basics, focus on your stride and form and remember what it's like to use your legs to run!
In days with better, lighter, more responsive, and more cushioned foams, it's a bit of a beating running in a shoe like this again. There's a lot of impact reverberating up my legs with every step so I'd be hard-pressed to want to take these out for a long spin (ie anything over 5 miles).
Heavy, needs a diet
At 10.7 ounces (304g) is a heavyweight for a daily trainer this low to the ground and with this little cushioning.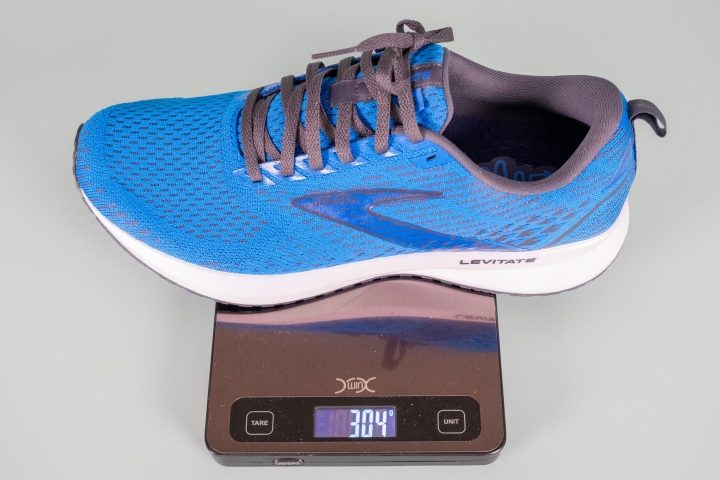 I'd be more receptive to this shoe and how it feels if it was 6-7 ounces, but at nearly 11 ounces it needs to come with more benefits.
More durable than your legs
The shoe is stiff and dense. It should be durable as hell. The midsole and outsole are both going to last a long time without much fear of wearing out.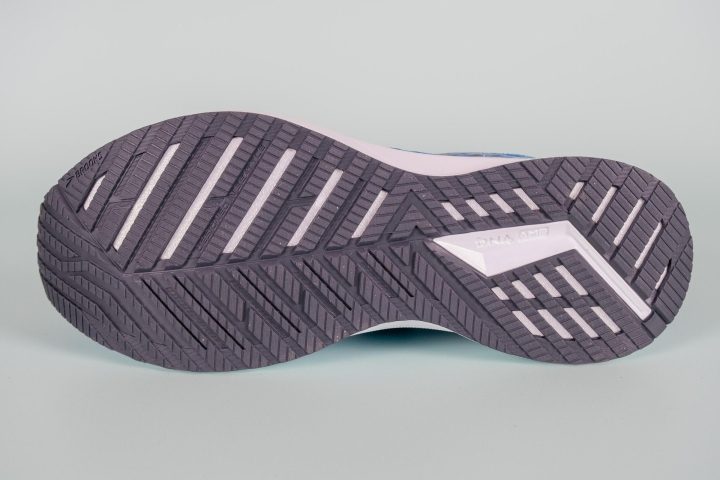 My guess is your legs will wear out first.
Stick to dry surfaces
The shoe has a 3.5mm outsole that's dense and hard at 84HC (average is 80HC).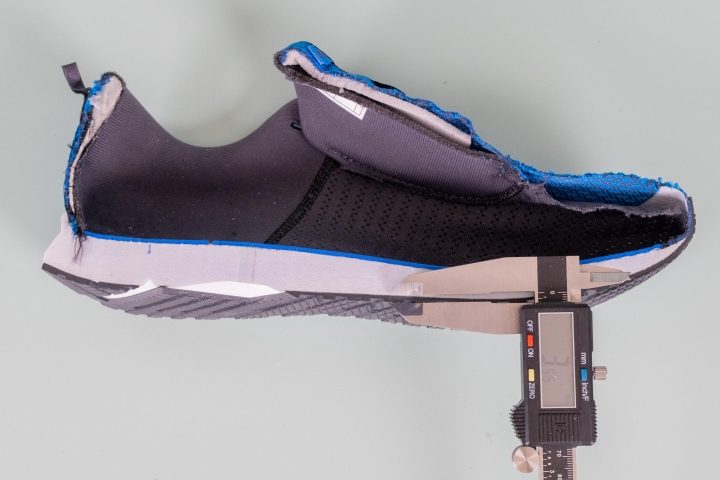 I didn't get to run in this in wet conditions but because of the durometer of the rubber I dug around a bit to see if other reviewers had issues, and it sounds like these were a pair of banana peels under your feet once things get wet, so be careful and stick to dry runs in these shoes.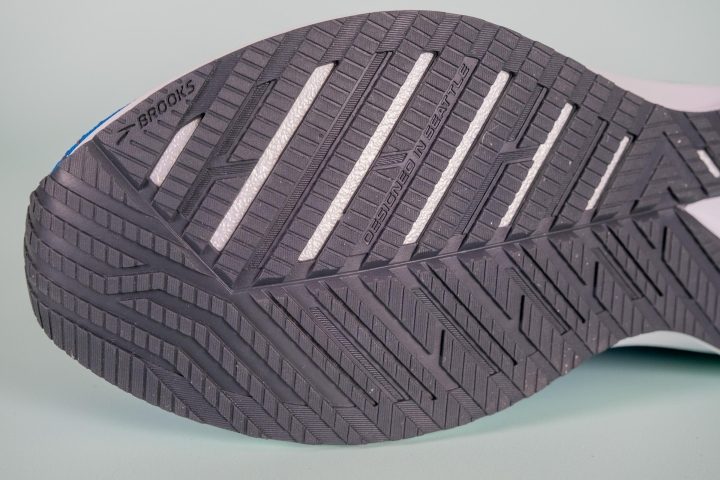 Breathability could be better
The upper is fully mesh and fairly breathable, where this shoe goes wrong is the fully-gusseted tongue.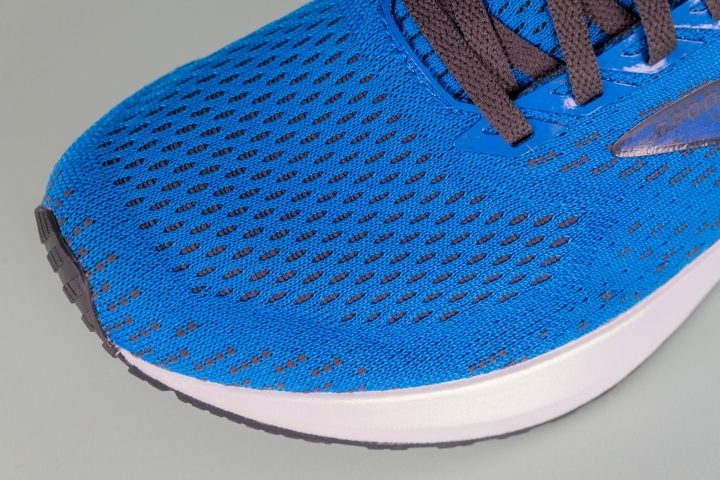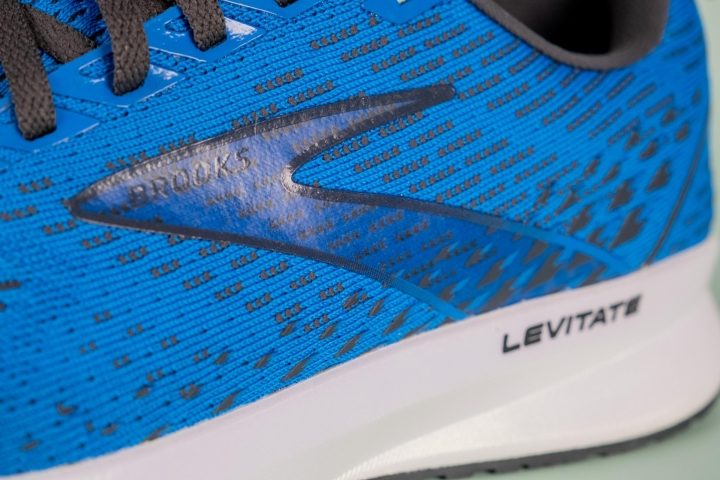 That extra layer of material inside traps more heat than it's worth. The shoe still breathes well, but it could breathe better if Brooks would have designed this with a semi-gusseted tongue instead.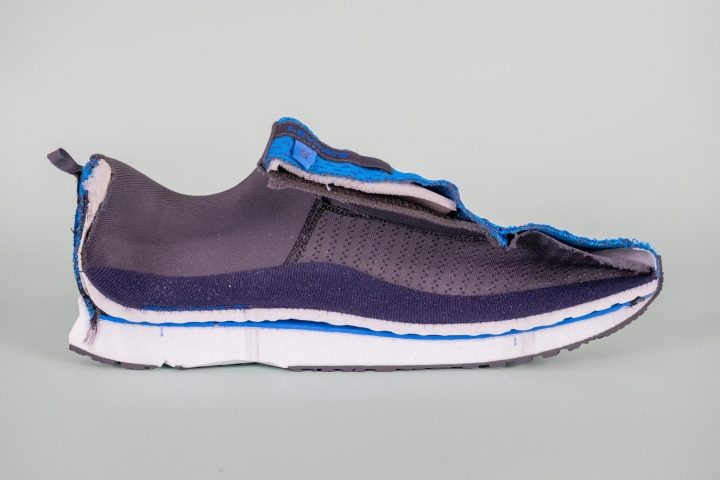 Night running and finger loops
I like the simple lightweight heel loop. It's a nice feature most shoes are missing these days.
Unfortunately, it's missing any reflective elements. As you can see we compare this side by side with a highly reflective shoe, the Hoka Mach 4, and the Levitate is dull and lacking in low light. Even though the white midsole lights up a bit, it's not highly reflective at longer distances.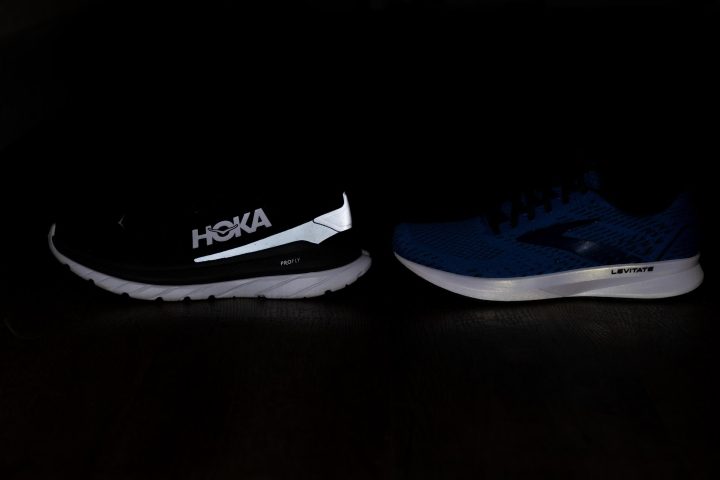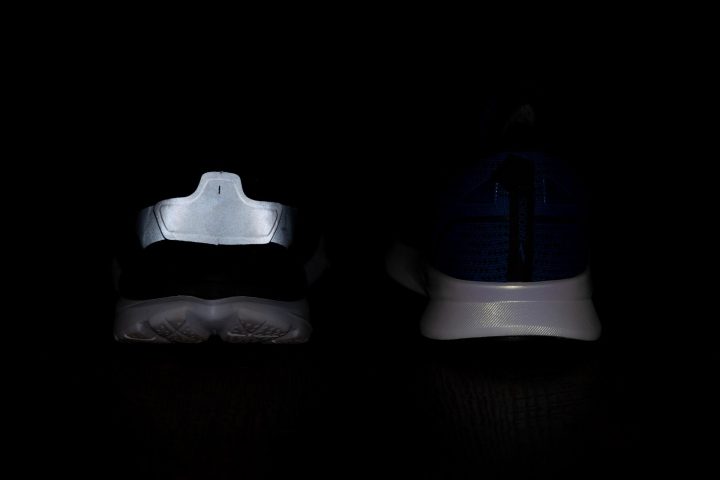 Conclusion
At $150 I don't know how to recommend this shoe. For the same price, you can get the Hyperion Tempo which is better in every way or the Revel 5, which is very similar in design and looks for $50 less.
I'm sorry Brooks but the Levitate 5 is more of a gym, CrossFit, lifting option than a real running shoe in my opinion.
Complete lab-specs overview
Levitate 5
Average
Whole shoe

Weight (g)

305

267

Drop (mm)
9.1
8.3
Flexibility of the shoe (N)

32.6

37.5

Flexibility of the shoe (Freezer 20 min) (N)
37.3

47.7

Flexibility of the shoe (% of change)

14.4

40.7

Lace slip test with the knot (N)

35.6

23.2

Longitudinal flexibility (1-5 scale, 5 being the stiffest)

3

3.2

Torsional flexibility (1-5 scale, 5 being the stiffest)

3

3.3

Upper

Thickness - Tongue (mm)

9.1

5.5

Width Upper - Forefoot (mm)

99.1

98.5

Width Upper - Heel (mm)

77.6

76.0

Lace Stretch (1-5 scale, 5 being the most stretchy)

2

2.9
Flexibility of the heel counter (1-5 scale, 5 being the stiffest)
4
3.3
Tongue: gusset type

Both sides (full)

-

Heel: pull tab

Finger loop

-

Midsole

Width Midsole - Forefoot (mm)

110.3

112.8

Width Midsole - Heel (mm)

89.8

89.7

Stack - Forefoot with insole (mm)

22.3

24.6

Stack - Heel with insole (mm)

31.4

32.9

Durometer Midsole Heel (Room temperature) (HA)

19.5

22.2

Outsole

Outsole thickness (Heel) (mm)
3.5

3.8

Lugs Depth (mm)
N/A

3.4

Durometer Outsole Heel (Room temperature) (HC)

84.0

80.0

Insole
Insole Heel Thickness (mm)
6.4

4.3

Insole: removable

Yes
Compare popularity
Interactive
Compare the popularity of another shoe to Brooks Levitate 5: