An affordable trainer that's got the makings of advanced running shoes? Hello, Brooks Revel 5! It's a smooth and lively jack-of-all-trades that will keep your feet comfy and bouncing. It can push the pace, eat up half-marathon distances, and breeze through your daily runs!
Pros
Fits like a dream
Accommodating stretchy upper
Efficient transitions
Surprisingly peppy
Laces stay tied tightly
Low to the ground
Durable construction
Great deal
Do-it-all shoe
Impressive weight
Breathable
Cons
Not for long runs
No reflective details
Impressive for a budget Brooks!
If you've read my past reviews or seen my videos on YouTube you may already know I'm don't have a loving embrace for most Brooks and their dull, boring midsoles. Sure Brooks makes some great products, but they are few and far between in my opinion.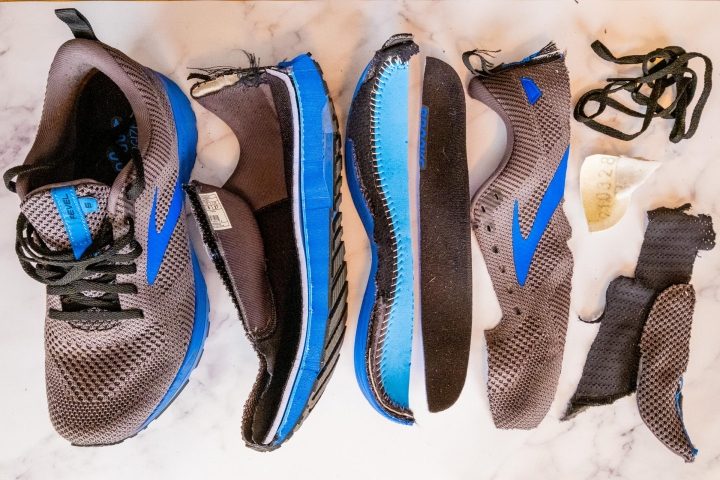 However, the Revel 5 surprised me. It's a budget shoe so I didn't expect much, but the ride was peppy and smooth, the fit was great, and it has features that are oddly missing from more expensive models sold by the brand.
Ultimately the Revel 5 is marketed and priced as a lower-end, budget shoe in the Brooks lineup, but I think it's one of their better products.
It's comfortable, performs well, and at the price of $100 I'd honestly pick this over a lot of Brooks' other, more expensive, products.
Who should buy the Brooks Revel 5
If you're looking for a solid shoe at a reasonable price the Revel 5 is worth a look.
This shoe is great for the runner that's looking for a do-it-all shoe that's neither super soft for long recovery runs nor super high-tech and primed for race day.
The Brooks Revel 5 is perfect for the jogger that needs something for 3-5 miles, 3-5 days a week that's somewhat light and nimble, responsive enough to feel fun, and soft enough to work as a daily trainer.
It checks a lot of boxes and can be worn to the gym, around town, and if you're a one-shoe type of runner, it will do just fine at your next 5k.
Who should not buy it
Don't buy the Brooks Revel 5 if you are a runner that has a rotation of shoes for different runs. The Revel 5 is a generalist and can do a lot but does no one thing extraordinarily. You'll be wanting more out of the Revel 5 based on your specific training goals each day.
If you need a super-soft recovery shoe check out the Brooks Glycerin
If you want a daily trainer with a softer landing check out the Brooks Ghost
If you want an even more affordable shoe and a stiffer platform check out the Brooks Anthem 4
If you want a faster tempo trainer check out the Brooks Launch
Lastly, if you love high-tech things and showing off your shoes to fellow runners as the newest, latest, and greatest also skip the Revel 5. It's a budget shoe with older tech that works well, but it's not a Hyperion Elite 2 or a Hyperion Tempo featuring Brook's DNA Flash technology.
Brooks Revel 5 fits like a dream
First off, the Revel 5 is true to size. It will accommodate a wide variety of foot shapes thanks to its flexible fit-knit mesh upper.
My wider foot loved the fit of this shoe. The upper stretched and hugged my feet nicely without any hot spots or issues and even though it was stretchy it had great lockdown without any slippage.
It may feel a bit loose or too stretchy for super-narrow feet.
Dang, it's comfy!
For a budget shoe that's not built as a super-soft cruiser shoe, it's surprisingly comfortable.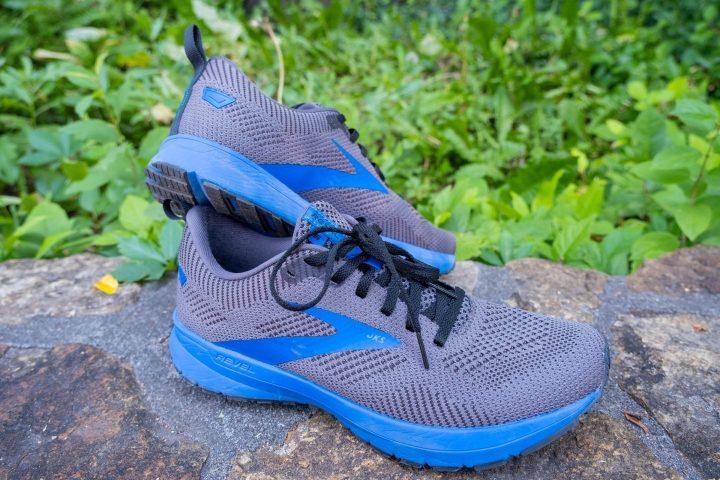 The foam underfoot is a bit softer compared to the Anthem 4, which feels a bit brickish to me. Where the anthem felt dull and uninteresting, this shoe feels fun and energetic with enough cushioning for medium-distance runs.
The real comfort comes from the upper though. Super flexible, very breathable. The laces are nice and stretchy over the top of your foot avoiding any lace bit. I found myself running around town in it after a workout, no need to hastily get out of them after a run.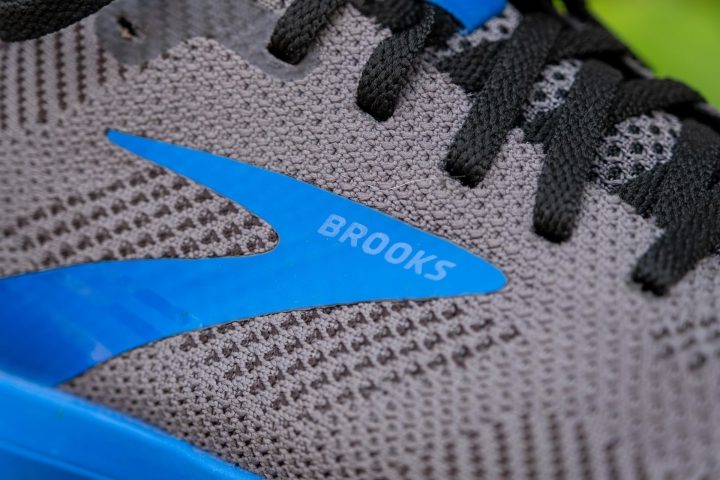 Surprisingly peppy ride in the Revel 5
I don't love most of the Brooks lineup. Their midsole foam is dull underfoot and the shoes tend to be slightly overweight and overpriced based on how they perform in my opinion.
Now don't get me wrong, they have a Porsche in the garage with their DNA Flash midsole material, but Brooks reserves that sweet product for an extremely limited lineup, which is frustrating.
The Revel 5 actually surprised me though. Transitions are smooth, and the soft foam (19.9HA) feels firm enough to be peppy without feeling like a stiff brick.
Side by side with the Ghost 14 the Revel:
Is smoother in its gait
Is lower to the ground (28.5mm heel stack compared to the Ghost's 33.8mm)
Has more ground feel
Feels stable with its 112.5mm wide forefoot base
Is more nimble
Has a peppier toe-off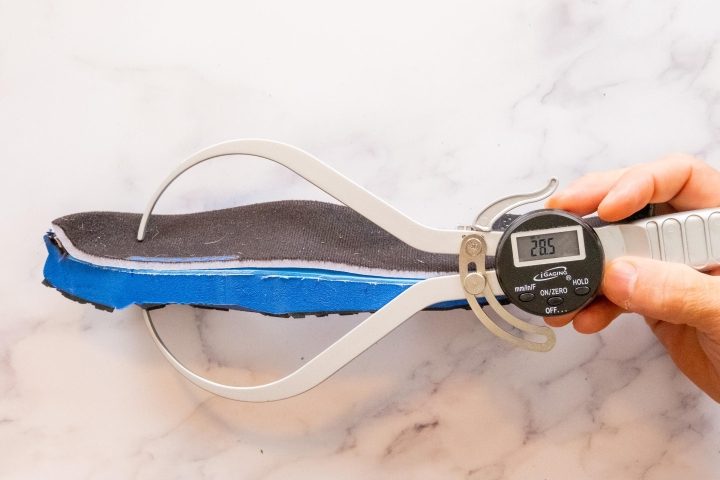 I can actually say, this Brooks is fun to run in! I'm impressed Brooks.
Is my scale right?
The Revel weighs in at 8.7 (247g) ounces, which for a budget shoe is really impressive. This is a whopping 1.4oz lighter than the Ghost 14 (10.1oz/287g), a massive difference.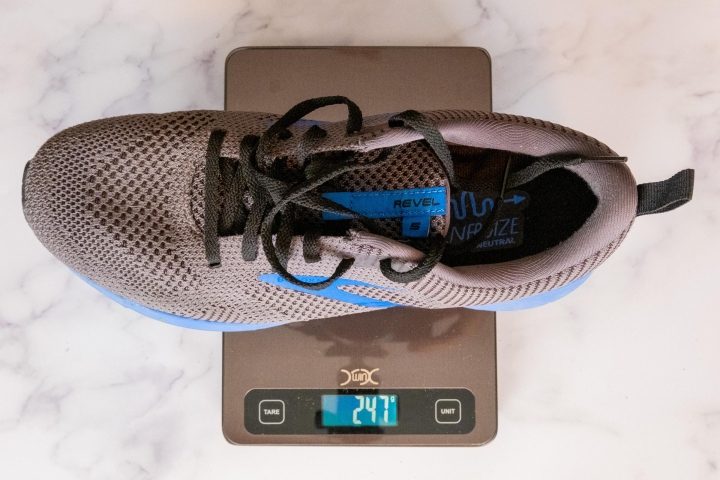 Well built on a budget
Although this is a budget shoe, it's built well and has a decently hard, full-rubber outsole.
At 79HC on the durometer, its 3mm thick outsole compares to many other shoes at a much higher price point (79.2HC is the average outsole durometer).
Throughout my test runs, there's no evidence of wear on the outsole or midsole creasing at all.
No issues on dry surface
The grip was good on dry hard surfaces. There's a ton of micro siping on the outsole so it should do fine in wet conditions as well but I was not able to test in the rain.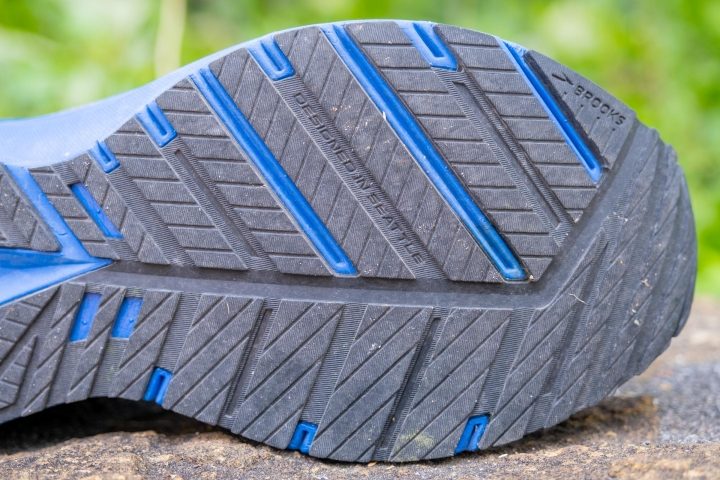 Where should you take the Revel 5
This is a daily trainer, and really a 5K distance specialist in my mind. It's a bit too low on cushion for super long runs, and a touch soft for really fast efforts, but it can do a bit of everything if you need it to.
For the entry-level runner, I actually think this is a pretty nice performing shoe that could be used at a weekend race, on the treadmill, for daily runs, for gym workouts or a CrossFit day, and even the occasional half marathon if it was your only option.
Many runners need a shoe that can do a bit of everything since most runners don't have a robust shoe lineup sitting in their closets.
Knit mesh upper breathes well
The upper is super breathable, this is a great feature of this shoe!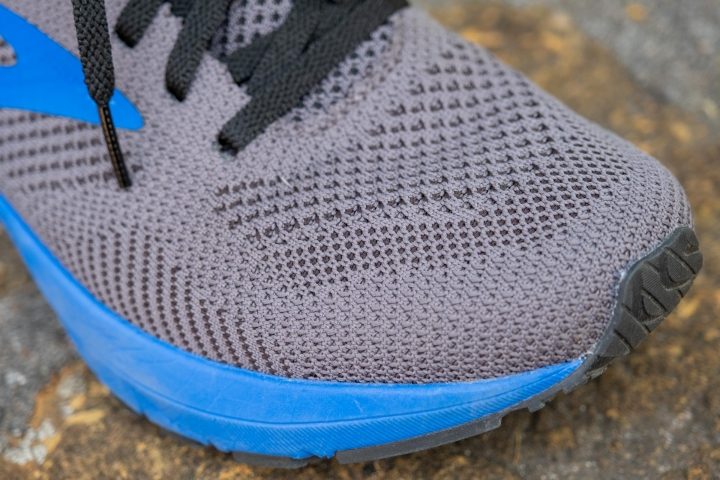 We scored it a 4 out of 5 (5 being the most breathable) on our breathability test. As you can see from the video, heat can escape from all around the upper fairly evenly.
Zero slippage in the fit of the Revel 5
Even though the upper is a flexible knit mesh, the lockdown works well.
This shoe is has a fully-gusseted tongue, which I love, another feature that the Ghost 14 lacks. This helps with the midfoot lockdown for sure.
Stretchy, grippy laces
The stretchy, braided laces are also made from a rougher material than other brooks shoes giving them a bit more bite than the slippery nylon laces of the Ghost and Anthem keeping them tight easily.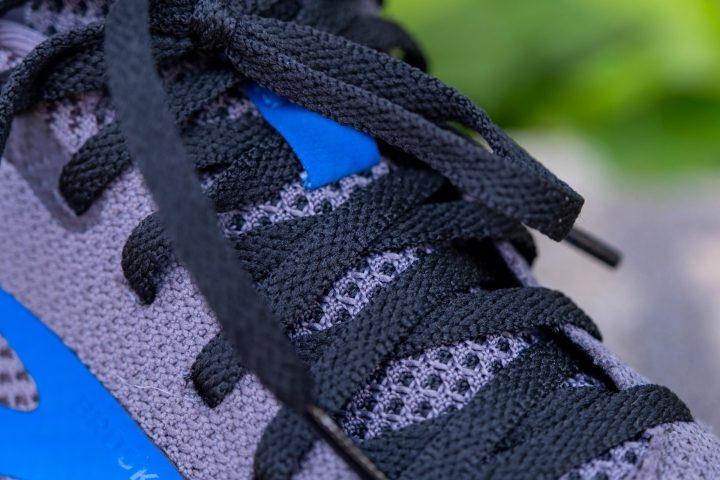 In our tests, the laces scored 25.7N on the slip test, above the average lace at 23.0N, and the Ghost 14's slipper laces which scored just 11.0N
Heel loop!
Yes, a heel loop! I can't remember the last Brooks road shoe I had with one.
I can't explain how or why a $100 budget trainer like the Revel 5 gets a heel loop and a gusseted tongue and a mainstay of the Brooks lineup like the Ghost 14 fails to have either, but it's another mark in the win column for the Revel 5!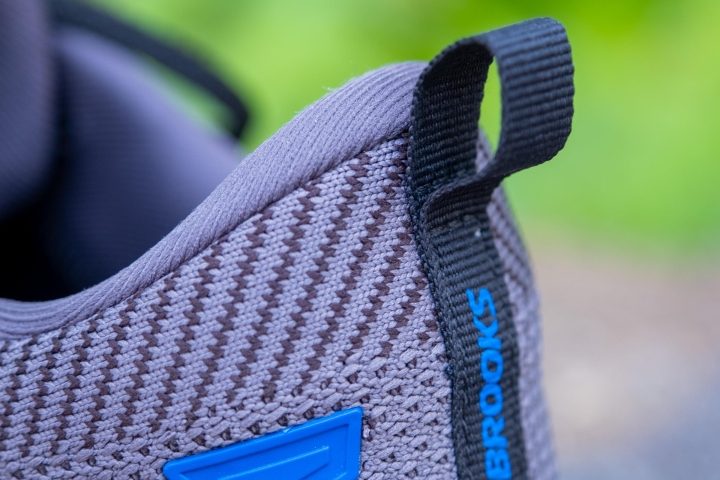 Cold days in the Revel may be a bummer
As most EVA midsoles do, the Revel 5 significantly stiffens up in cold temps. In our freezer tests, the Revel's flex stiffened 68.3% and the cushioning of the midsole became 48.7% harder (compared to the averages of 40.1% stiffer flex and 29.2% harder).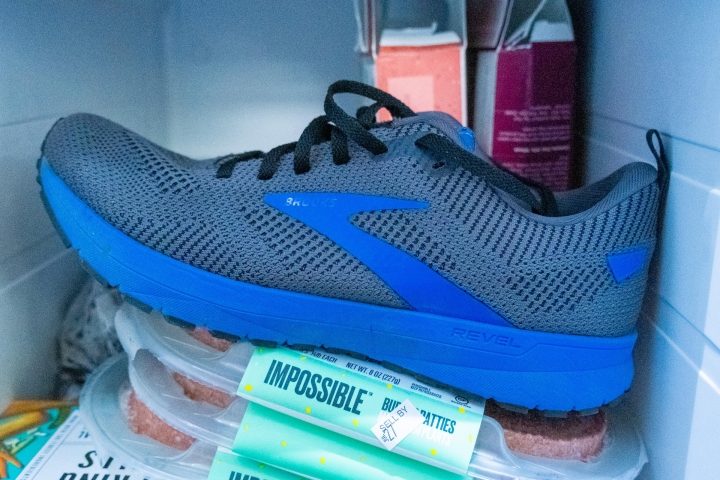 This is a bit of a bummer for runners in cold climates, but as a warm-weather shoe, it's pretty great.
No night running in the Revel 5
There are zero reflective elements on the Revel 5 so beware if you are running at night or in low light.