While it's a budget shoe we wanted to love, the Nike Quest 3 surely missed out on flexibility, comfort, and snappiness. If anything, it's a lightweight neutral trainer that's amazing for easy days out on the road. And in this regard, the shoe delivered! For its inexpensive price tag, it's surprisingly durable too.
Pros
True to size
Great lockdown
Soft upper
Lightweight
Durable
Reliable grip on dry surfaces
Cons
Not very responsive
Poor flexibility
Not for long runs
Nike Quest 3 review
The Quest 3 is a lightweight, affordable road shoe, but Nike clearly made sacrifices to bring the cost down. It lacks in some very important areas: flexibility, cushioning, and responsiveness. Not the worst neutral running shoe, but if you honestly value your feet and legs there are better places to spend your hard-earned money.
Who should buy the Nike Quest 3
The Nike Quest 3 is for you if you need a running shoe that is:
affordable and lightweight
good for casual runs only
Who should NOT buy the Nike Quest 3
Consider other models if you need:
a legit daily trainer (the Nike ZoomX Invincible Run and Pegasus 38 won't disappoint)
a stability shoe for mild overpronation (consider a pair from the Air Zoom Structure line, which offers great cushioning and support)
Nike Quest 3 fits true to size
One thing the Quest 3 has going for it is that it fits true to size and it has reasonable toe room.
Nike Quest 3 locks your foot well
The laces on these are nothing special which is unsurprising but they do their job well enough. The tongue has gussets down the inside to stop it from shifting around too much.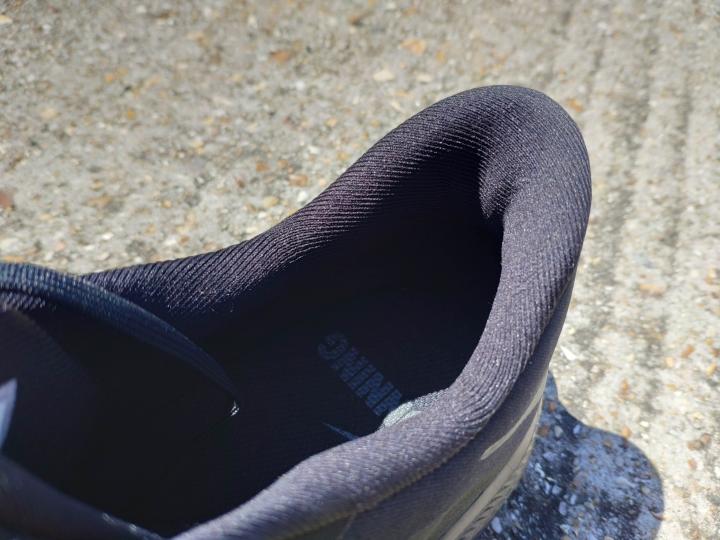 The collar on the heel stops any heel slip and there's no need to over-tighten the Quest 3 to get them to hold the foot nicely.
Feels like there's no energy return in the Quest 3
I was expecting the Nike Quest 3 to feel very fast on the road, unfortunately, this wasn't the case. Although I didn't feel slow, I certainly didn't feel as quick as I was hoping. The shoe is not very responsive and they feel as though they do not transfer energy very well.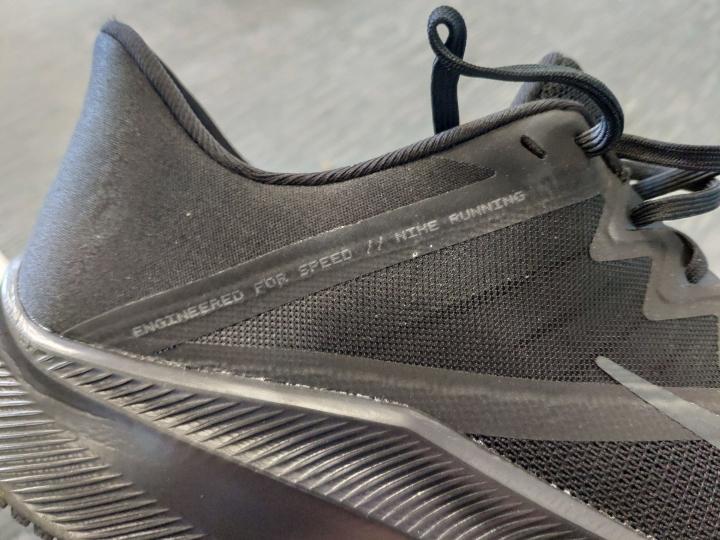 I have a midfoot strike pattern and it's just unfortunate because I really felt as though they were lacking something but I suppose you get what you pay for.
The Quest 3 is not for long runs
I would not recommend these road shoes for long runs. I'd say that they were probably intended for something around the 5K mark. but you have to take note of the poor sole that causes discomfort.
The upper is the best part of Nike Quest 3
Aside from hugging the foot nicely and feeling soft,
the tongue cushioned nicely from any lace pinch
the collar is nicely padded too but not too much
the mesh over the toe area is really light and breathable
Promising durability
The Quest 3 seems to be well made and although they don't have the same premium feel like the Under Armour Machina, I can't foresee anything tearing the upper any time soon. The outsole is also quite substantial for a road shoe so I think that will last for quite some time as well.
Reliable grip for dry surfaces
On the road the Quest 3 grips very well. I didn't feel unsure about them even once. The same goes for gravel tracks, concrete paths, and even a bit of dry trail running, though I would definitely not recommend running with these through any mud. It's unlikely to end well.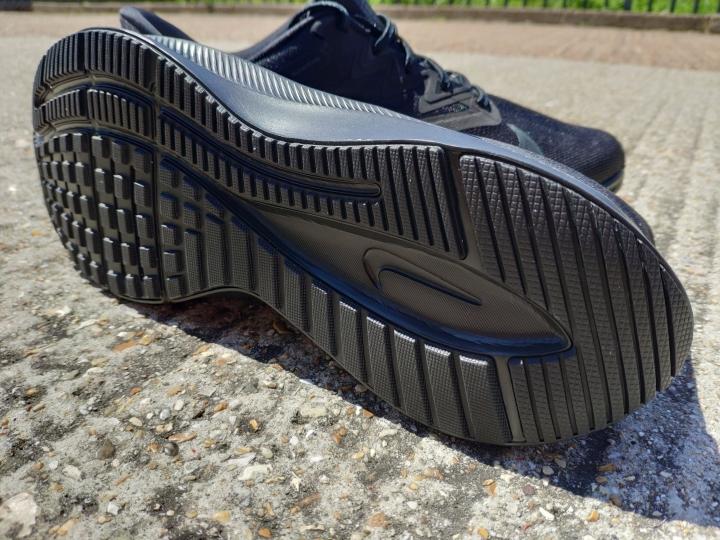 The Nike Quest 3 feels much lighter
This budget-friend running shoe does really feel much lighter than they are. It weighs 9oz/255g and it is comparable to other road running shoes, which weigh 9.4oz/268g on average.
Really breathable
The mesh upper on the Nike Quest 3 doesn't allow full airflow through the shoe because the heel area is more closed in. This doesn't cause any issues with overheating however and the fine mesh across the front does a really good job.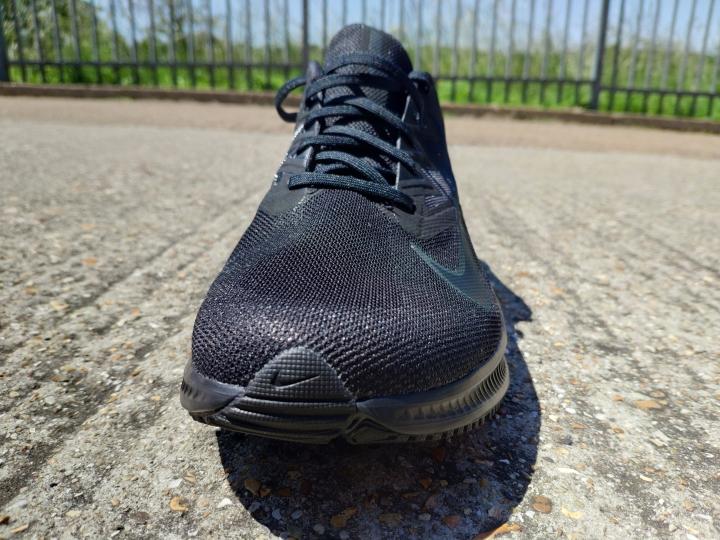 Conclusion
The Nike Quest 3 is a disappointment. Picking them up out of the box, I thought they were going to be something a bit special, but as soon as I hit the road they quickly became the worst pair of shoes I've ever run in. Sorry Nike, but it's a no from me.