The Nike Winflo 6 is a cost-effective mile-maker show that you won't regret buying. This shoe will cover runners who run every day to the three-day-a-week runner with very few shortcomings. It will work well for the show and go crowd, those who like to have one shoe to wear anywhere while also using it for training. Mix this shoe with a good high milage trainer, which you can do at this shoe's value, and you are covered for all things.
Pros
True to size
No heel slip
Great ground contact
Stable for sharp turns
Flexible
Durable
Versatile enough for gym use
No break-in period
Cons
Narrow fit
Not for long runs
Heavy
Nike Air Zoom Winflo 6 review
When training for ultra-marathons, running shoes come and go in weeks, not months which drives the cost of running up to make it an expensive sport. I look for the great value in my shoes and question if the newest model is really needed.
The Nike Winflo 6 supports my beliefs that a value shoe can provide everything that is needed for less money. This shoe gets down the road without the frills. Not ideal for long runs, the Winflo 6 is a great partner if you run less than 5 miles.
Who should buy it
This shoe is great for everyday runners/joggers who run less than 5 miles a day. It is also a good option for casual runners who are looking for budget-friendly running shoes.
Who should NOT buy it
Don't buy the Winflo 6 if you:
A shoe with not so many frills
There aren't many frills built into the shoe, it's a running shoe that works.
It allows great ground contact.
It is stable going through sharp turns.
The amount of flexibility is just right for a great heel-to-toe transition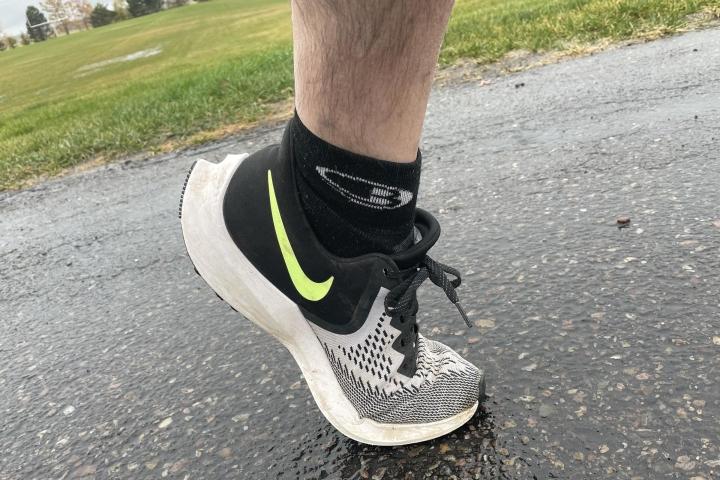 The Winflo 6 is not for longer miles
The midsole provides enough support and cushion for shorter distance runs, however, you will start to experience foot fatigue and heat build-up on longer runs.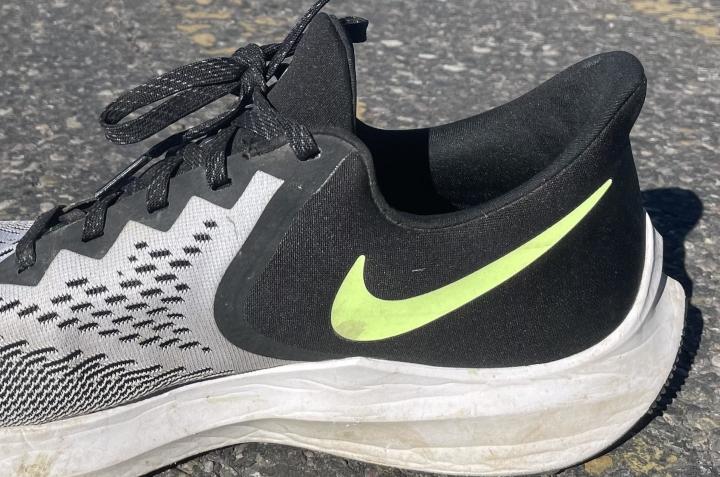 True to size but fits narrow
The shoe will fit true to size for length and are on the narrow side of average on width. There is ample arch support fitting the average to above-average arched runners. The forefoot is narrow which I have found to be the case with most Nike running shoes.
The heel cup fits well without being too tight while keeping the heel from slipping. I didn't have to make any changes to my normal running shoe size and was happy with the overall fit of the Winflo 6.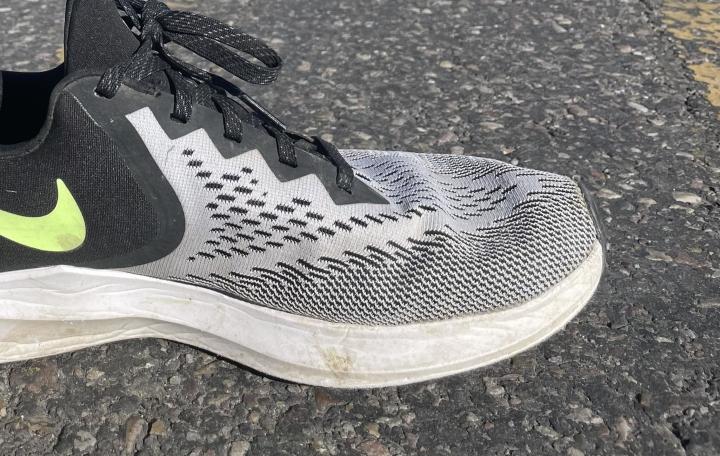 The Winflo 6 lacks cushion
The insole leaves much to be desired as there isn't much in the form of cushioning. The shoe will appeal to those looking for a closer to the ground contact and it is not ideal for long runs (longer than 5 miles).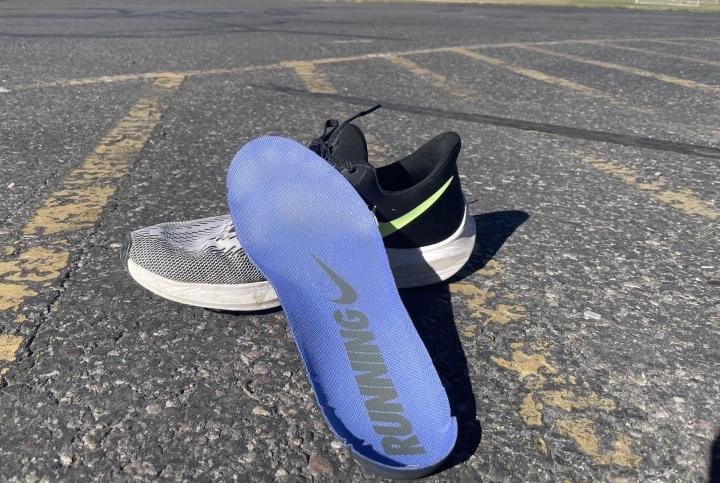 Traction for the road
The Winflo 6 wasn't designed to be used on trails or grass and in the grass the outsole had a more difficult time holding traction than it did on the road. I was pleasantly surprised with their performance on the grass with just a limited amount of slipping.
A good gym shoe too!
In the gym, the shoe was stable underfoot while performing squats power cleans, and plyometrics. I enjoyed the ability to finish a run and go straight into the weight room without changing shoes. The outsole holds firm to the gym floor and provides a solid platform to lift from.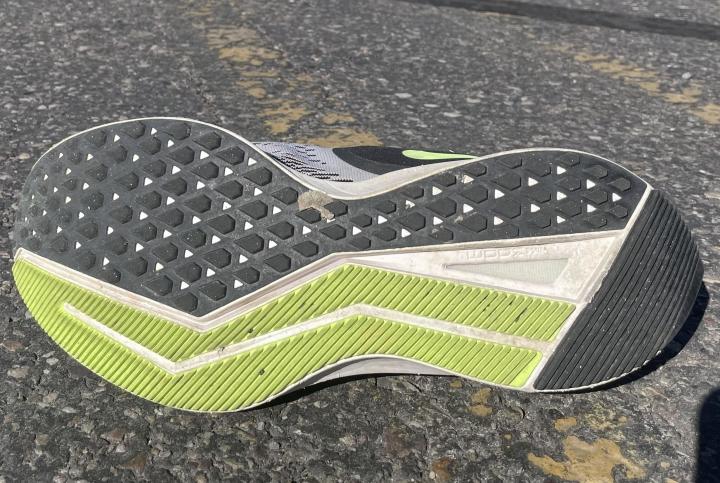 The Winflo 6 hold up really well
I punished the Winflo 6 putting over 500 miles on them over various terrain and what I want to share is that they hold up and hold up well. The outsole shows little to no significant wear while the midsole is the point of failure.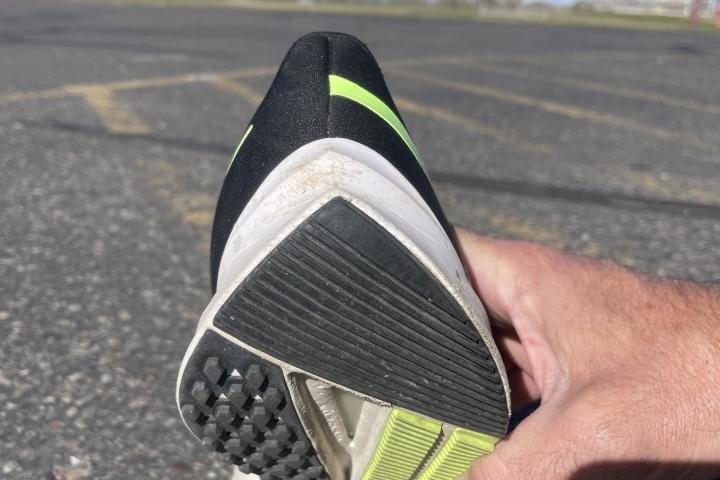 Heavier than average
The Winflo 6 weighs 11oz/312g, which is heavier compared to other road running shoes (average weight is 9.7oz/274g.