Although I like the look of the shoe, the Nike Air Max Bella TR 2 shoes are not my shoe of choice. The shoe is chunky, tight, and just doesn't fit right overall. I have pretty narrow feet and ankles so these shoes felt like they were very wide on me due to all the padding around the lining of the shoe. It felt awkward and I kept having to adjust them during my workout. My toes also went numb no matter how much I loosened them which never happens to me.
Pros
True to size
Durable
Stylish
Affordable
Cons
Tight fit
Not breathable
Chunky
Grip might be an issue
Nike Air Bella TR 2 review
The Nike Air Max Bella TR2 shoe might be one of the first training shoes that I will not be wearing again. I thought they felt awkward and uncomfortable which is sad because I actually liked the way they looked. As a personal trainer who is always moving, these shoes could not keep up with my active lifestyle.
Who should buy it
The Bella TR 2 is ideal for gym goers who:
are looking for an affordable training shoe
have narrow feet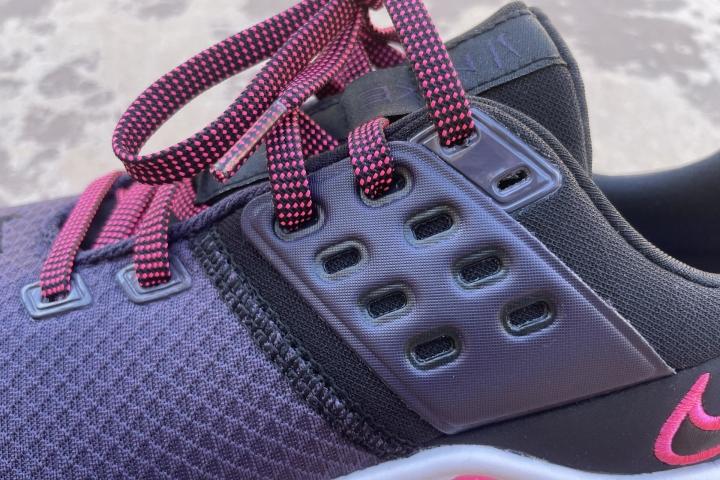 Who should NOT buy it
Look away if you:
Looks trendy
When I first opened the box, I loved the way these shoes looked! I loved the semi-see-through hot pink along the base of the shoe. I thought they were a very trendy and well-made shoes. I wish they performed as well as they looked!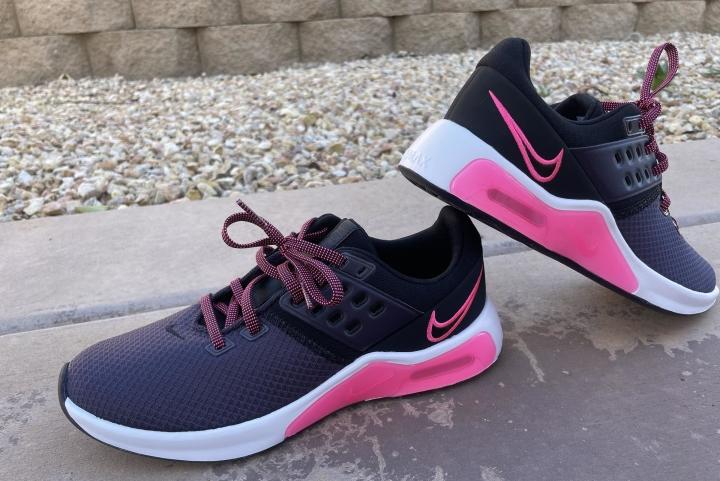 Very narrow
The Nike Air Max Bella TR runs extremely narrow. They felt very tight around my toes. About halfway through my workout, my toes went numb which made the rest of my workout difficult. I have a pretty narrow foot already so if you have a normal to wide foot, you will not like these.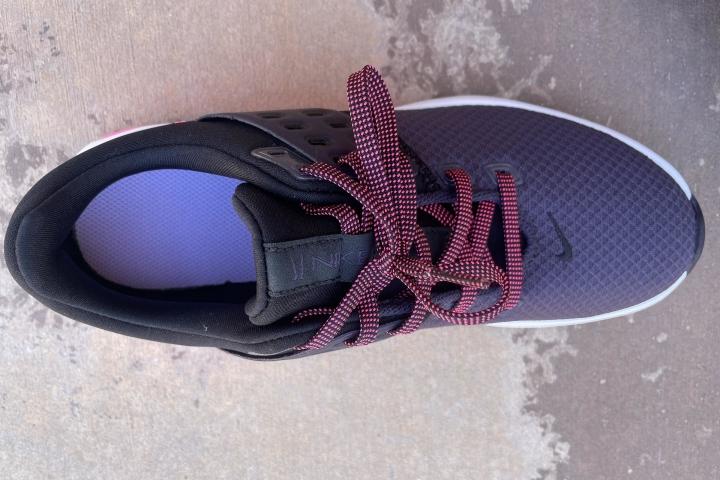 The Bella TR 2 has too much padding
I think these shoes are so narrow due to how much padding they have in the lining. They compress your foot too much. The padding seems unnecessary and actually makes the shoe uncomfortable even though it was intended for comfort. I also think the padding also has something to do with the shoe tongue not fitting as well as it should be.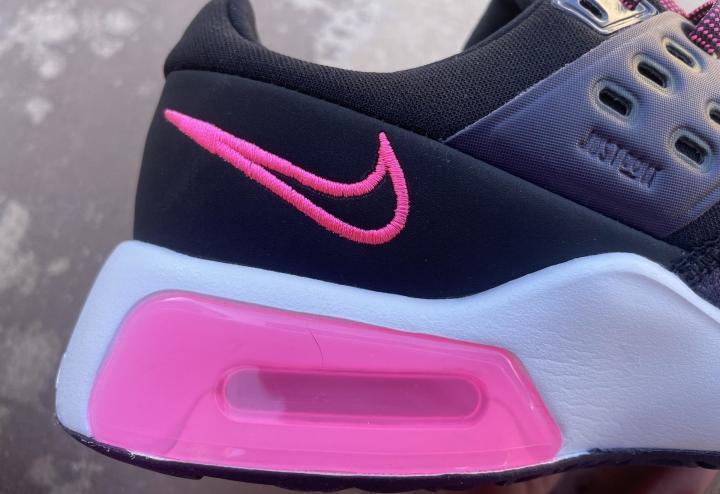 Shoe tongue constantly bunching up and shifting
This shoe tongue was constantly bunching up and shifting during my workout. I usually have no issues with this but for whatever reason, it kept moving which was very frustrating. I think the tongue was actually slightly too small for the shoe and for how much padding pushes on it. If you can get it to lay properly, this shouldn't be an issue, but it did not fit my foot right.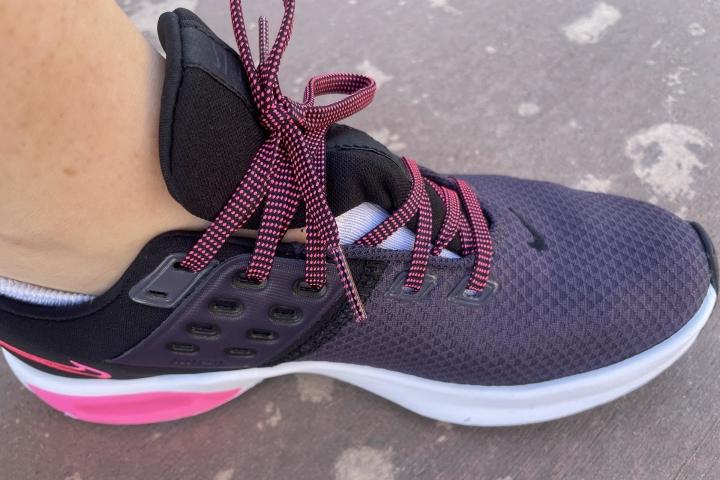 Feels heavy
The Nike Air Max Bella TR2 feels heavier compared to most other shoes out there today. Not that it will weigh you down, but it is slightly on the heavier side. This could be due to the extra padding, chunky heel, or side supports.
Durability is a plus!
I have not experienced any wear and tear on the shoes. They are thick enough to last a long time if you wore them every day. I don't believe that they would be easily scuffed, ripped, or worn down. They are very well made like most Nike products are.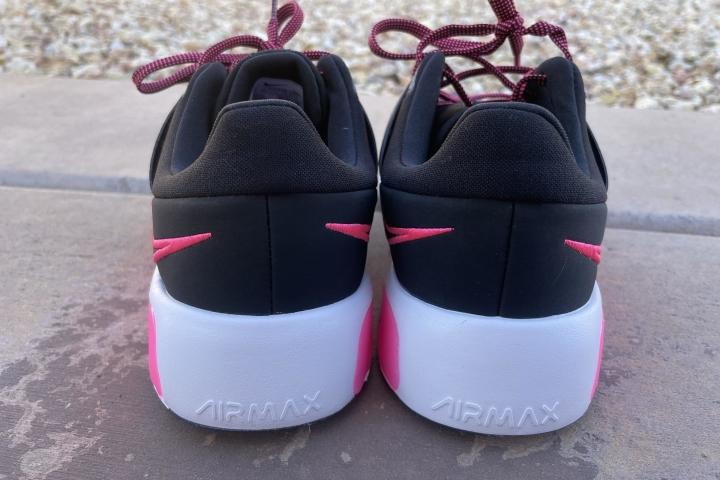 The Bella TR 2 lacks grip
The Nike Air Max Bella TR 2 does not have much grip on them. They are flat and ideal to be worn in a gym or flat setting that doesn't require you to need a lot of grip on the ground.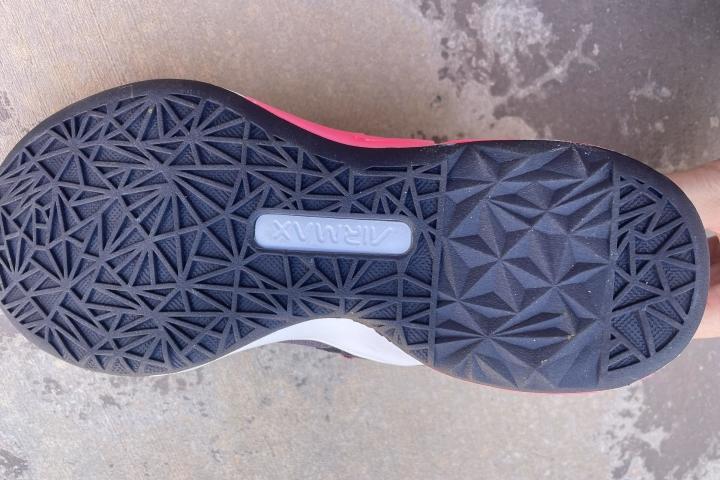 Not enough ventilation
The Nike Air Max Bella TR 2 is not as breathable as other training shoes. As mentioned before, the excess padding makes it not as easy to get airflow to your feet. I believe that if they were to get wet, they would soak up a lot of water and take a very long time to dry.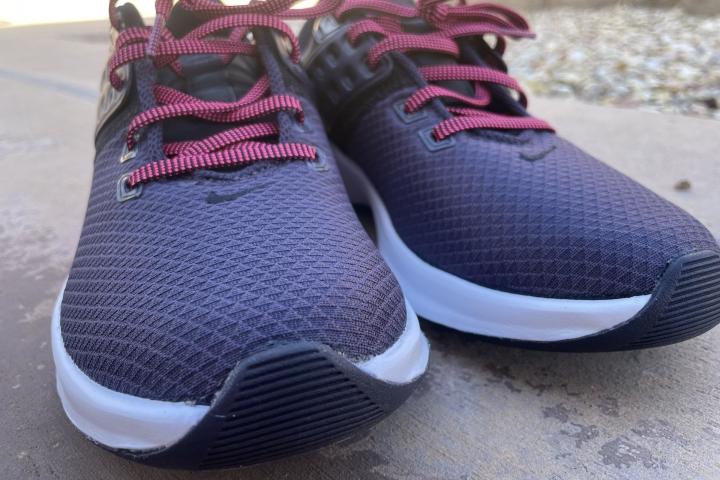 The lockdown is very tight
If you like a very tight shoe then you will like this shoe. For me, it was too tight and I still shifted in the shoes when I was moving.