The Hierro v7 from New Balance is dubbed as the trail version of the NB 1080. Although New Balance has touted it as a road-to-trail option, with its multi-terrain grip, runners agree it's now more trail-specific. And if you want your New Balance Fresh Foam Hierro stripped-down, the version 7 is a fantastic do-it-all trail running shoe that makes you want to rack up more miles.
Pros
Grippier than ever before
Ready for a rough beating
Lighter than ever
Seamless heel-to-toe
Stable during sharp turns
Buttery soft
Welcomes wide feet
Tongue stays in place
Also for hiking!
Cons
Not enough airflow
Forefoot lacks cushion
Heavy runners can bottom out
Who should buy the New Balance Fresh Foam Hierro v7
The seventh edition of the New Balance Fresh Foam Hierro is the perfect pick for:
trail runners who want an equally grippy and durable option
long-distance runners who want a way-lighter version of the NB Hierro v6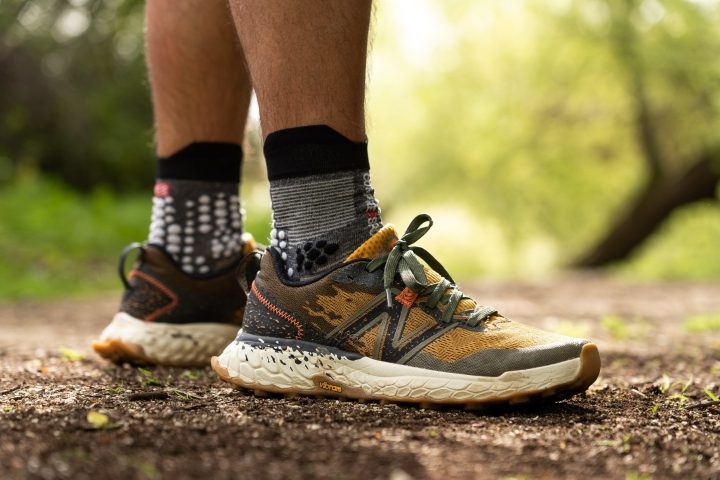 Who should NOT buy it
If you crave more cushion, especially in the forefoot, for a comfier feel, the New Balance More Trail v2 is a more suitable pick than the NB Hierro v7. And if it's a summer-ready shoe you're after, the Salomon Ultra Glide 2 is a cool option (literally and figuratively).
NB Hierro v7 vs. v6
It has a massive weight drop, going from 323 grams/11.4 ounces to 297 grams/10.5 ounces in US men's 9. This—in the words of one expert—is "the most significant change" in this version.
The shoe offers a comfier ride with its new Fresh Foam X midsole.
Amplifying grip, the shoe's Vibram outsole has an updated lug pattern for a more technical-ready bite.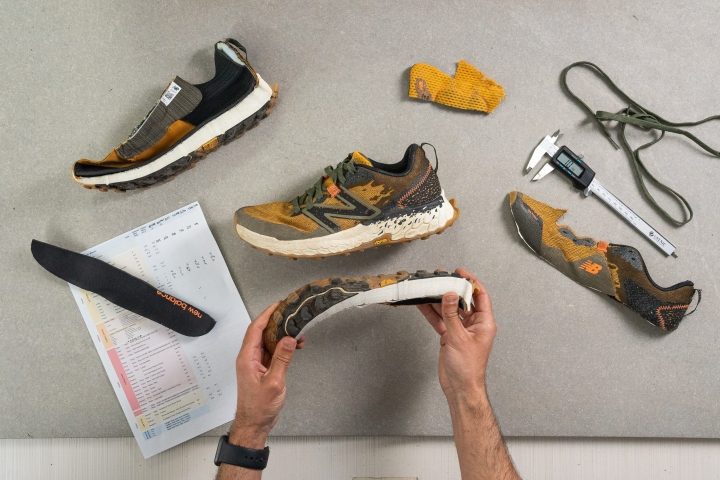 A really comfortable upper that can't take the heat
A critic stated: "The upper overall is just so darn comfortable," while other expressed "the engineered mesh upper is breathable and provides a precise foot lockdown."
In exchange for the shoe's comfy upper, breathability is compromised. For the summer months, it's a warm shoe.
With that said, it's not that bad. Our breathability test delivered a rating of 3/5, which is slightly below average. It's important to note that trail running shoes typically have more interior padding compared to their road counterparts, and this shoe is no exception.
As you can see in the video above, there is considerable padding inside the upper. This prevented us from giving the shoe a higher score of 4 or 5 in our breathability test.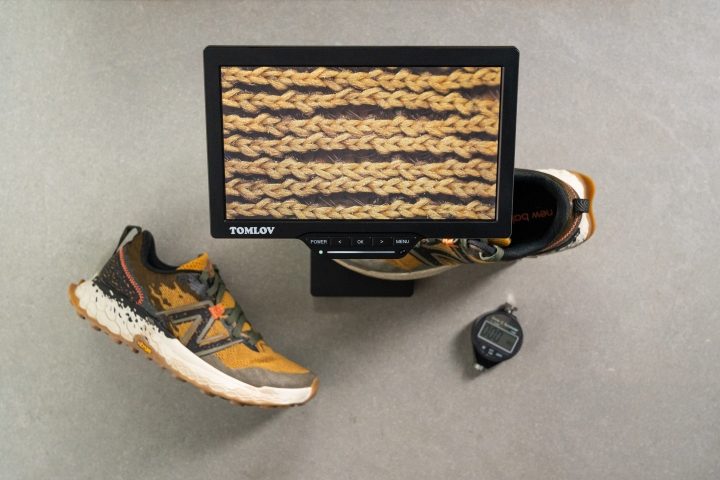 And if it wasn't for the ventilation strips that we observed under the microscope, we're sure that the shoe would have almost zero airflow.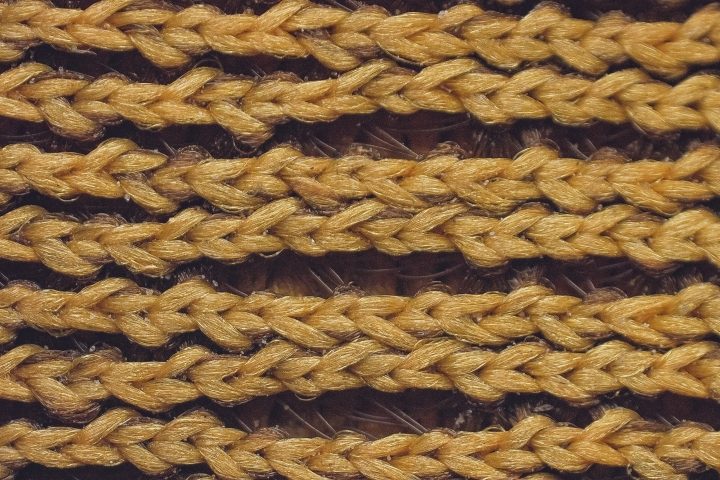 New Balance made every effort to ensure maximum comfort in this trail kick. As expected, the light test confirmed our expectations, revealing minimal light penetration through its multiple layers.
Opens up to broad-footed runners
This is because the toe box is very roomy; it "prevents any cramping in your toes," praises one trail goer who has wide feet.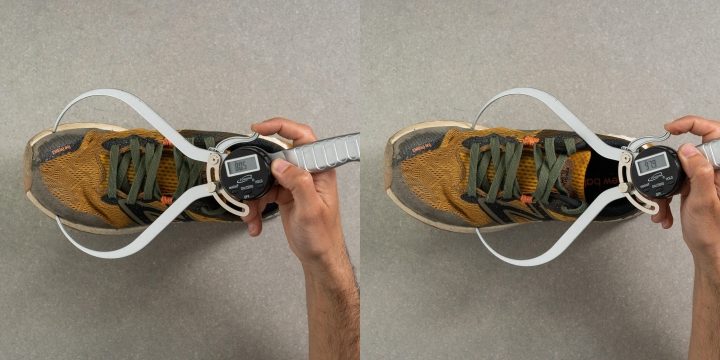 Fact check
With a width of 97.9 mm at its widest point and 80.5 mm in the big toe area, it only tapers by 21.6%, making it the most forgiving shoe—including road shoes—in this aspect that we've ever measured in our lab.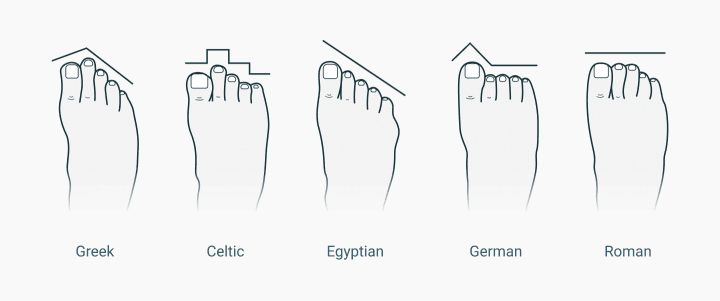 Source: our in-depth guide about uppers.
Finding shoes that accommodate Celtic, German or Roman feet can be challenging. However, the Hierro v7 addresses this issue effectively, thanks to its unique toe box shape.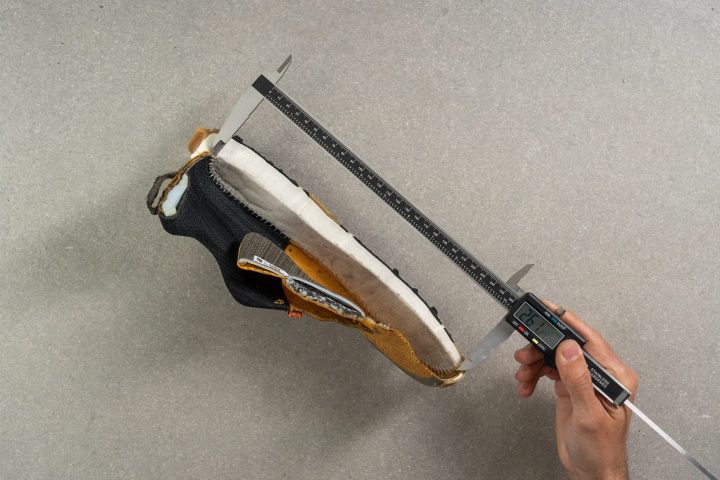 One more awesome thing about the Hierro's upper is that it fits true to size. No need to play Goldilocks and size up or down this time!
Loving the ride is easy with Fresh Foam X
Why? Because of two things: (1) the NB Hierro v7 rolls very smoothly and (2) it's stable as hell.
Going from one step to the next is easy in this shoe. Even more, it provides surefooted steps even on technical trails. And when cornering? Stable as ever!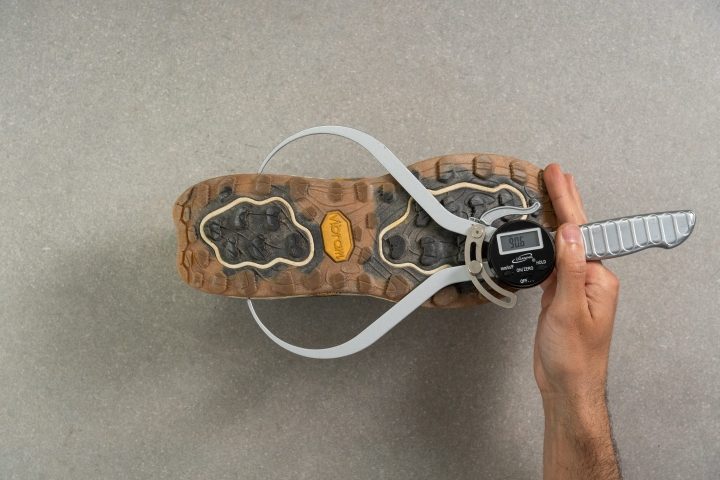 This is achieved through the tried-and-true Hierro formula, featuring a landing platform that is wider than the average.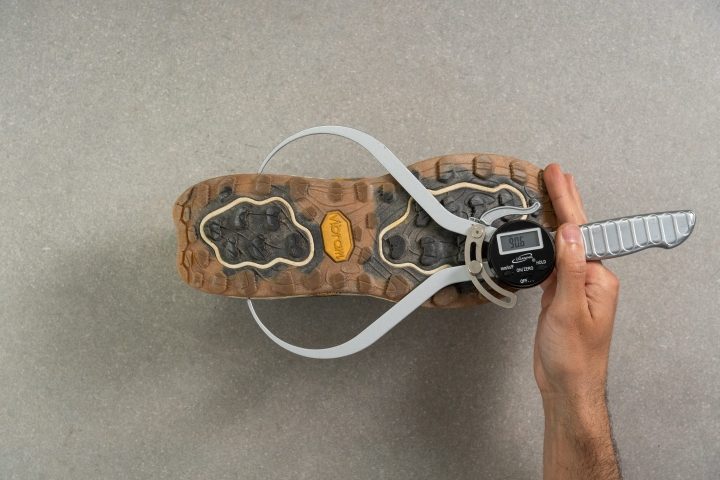 It ensures secure and confident steps, no matter the surface or gradient.
Fact check
In our measurements, we found a forefoot width of 113.0 mm and a heel width of 90.6 mm. This exceeds the width of trail shoes like the
Asics Trail Scout 2
or the
Hoka Challenger 7
in both the forefoot and heel measuring points.
Thanks to its broad platform, this shoe is very stable (on top of it being very light), and at the same time, it's REEEALLY soft. One tester agreed by stating that "the cushioning is very soft and comfortable."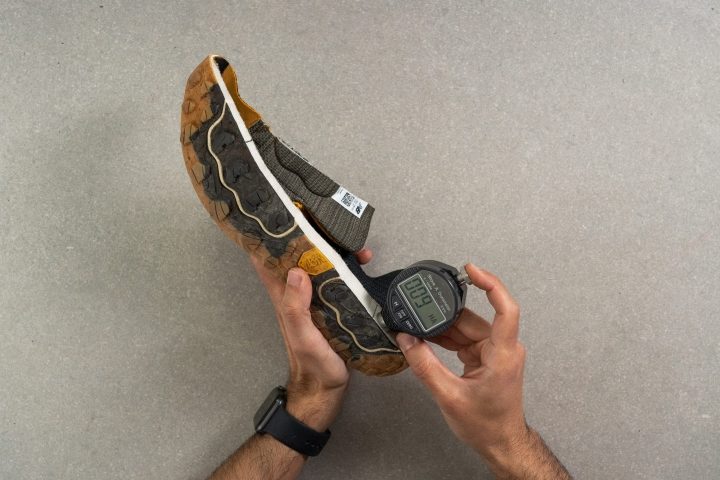 Disclaimer: We do 4 measurements and exclude any outliers. The photo above shows just one measurement.
Fact check
The caps for REALLY are truly well-deserved. In our lab testing, it emerged as the second softest foam we've ever measured, surpassing all other 99% of shoes in this metric. And it's a jaw-dropping 54% softer compared to its predecessor.
The Hierro v7 also features a subtle rockered shape that provides some forward momentum, especially for heel strikers. Of course, don't expect the same crazy ride as on the NB SC Trainer, but that's a good thing—you don't want too much rocker in a trail shoe.
The forefoot could use a bit more cushion
As one runner puts it, "It's not bad by any means, but does not really invite you to cruise along." Another even adds, "A little more in the forefoot would've made this the best trail shoe of the year."
New Balance claims that this shoe has 29 mm of foam in the forefoot, 21 mm in the heel—for a 8-mm heel-to-toe drop.
Fact check
After conducting our precise measurements, we were pleasantly surprised to find more stack than expected—32.4/22.5 mm—resulting in a maybe-too-steep 9.9 mm drop.
Although it boasts slightly more foam than anticipated, the 22.5-mm stack of Fresh Foam X falls short of making it an exceptional shoe for forefoot strikers. We would have preferred a 6-mm heel-to-toe drop that would've implied additional cushioning in the forefoot.
However, for midfoot-to-heel strikers, this shoe appears to be a solid choice, particularly if you struggle with Achilles issues—the higher drop can help alleviate pain in that area.
Flex and fly
One common complaint about the previous version of the Hierro was its stiffness, especially before it was broken in. While it did improve after a few miles, the Hierro v7 offers a flexible ride right from the first step. That's a better deal.
According to a running expert, the Hierro v7 is comfortable, flexible, and protective—even on rough terrain.
Fact check
To assess the shoe's flexibility, we conducted a series of tests. Our manual assessment resulted in a rating of 1 out of 5 for longitudinal flexibility and 2 out of 5 for torsional flexibility. This makes it one of the most flexible trail shoes we have ever tested.
Disclaimer: We take an average of 4 measurements and exclude any outliers. This video showcases only one of our measurements.
Next, we conducted our classic 90º bending test.
Fact check
The shoe won't disappoint pliable shoes aficionados. It required a mere 16.6 N of force to achieve a 90-degree bend. To put it in perspective, the Hierro v6 resisted 19.0 N of force, while the
Salomon Sense Ride 5
, which is not reknowned as a rigid shoe, required an almost-double 30.2 N.
Our concerns, however, were focused on the freezer test. After being chilled inside for 20 minutes, the Hierro's 7th edition displayed a subpar 42.6% increase in firmness and a 47.6% increase in stiffness.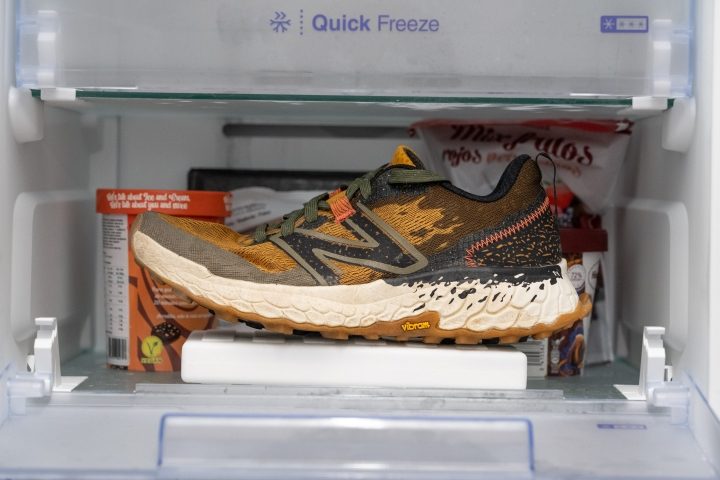 Although these results fall below the average performance, it is not a major issue considering how soft and flexible it is under normal circumstances.
It's obvious that if you plan to use it in cold temperatures, the shoe will still be soft, but the deviation from its normal state will be noticeable.
Sucks onto the pavement and it's really durable
"The outsole is where the shoe shines," "always provided confidence in the grip," and "sticky and trustworthy" are some of the remarks left by reviewers regarding the shoe's grippy outsole.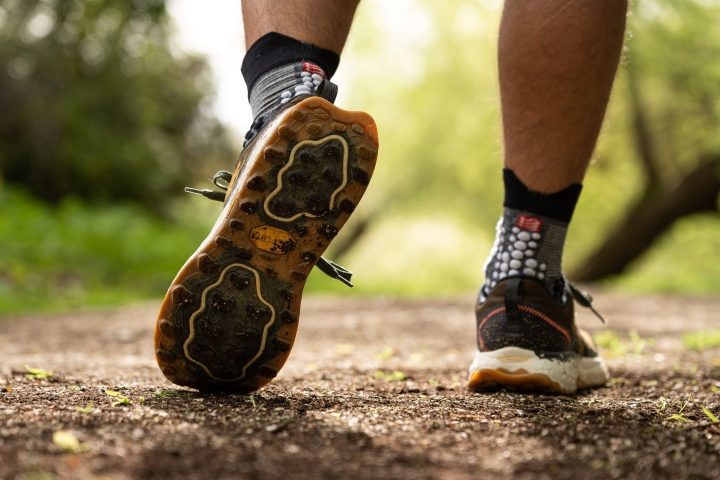 The v7 model preserves the dependable and high-traction Vibram® MegaGrip outsole, albeit with a revised lug pattern compared to its v6 counterpart.
This modification brings great news for tackling even the most demanding terrains, such as the rugged trails found on Hierro Island in the Canary Islands—yes, the shoe is named after this jaw-dropping location in Spain.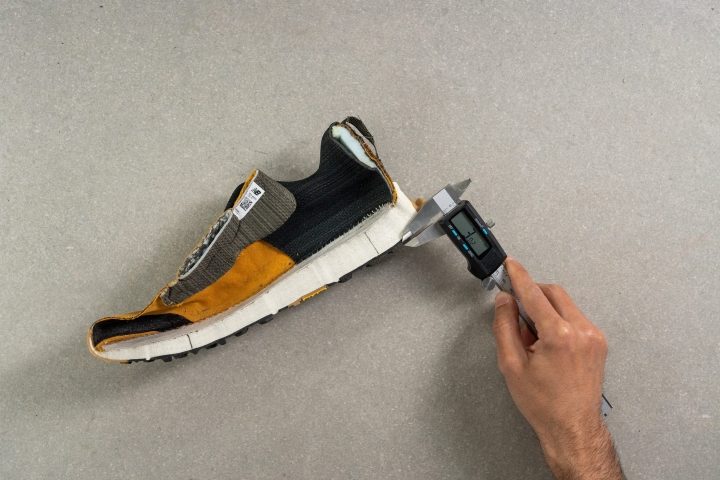 According to a New Balance fan, in this version, the brand "switched it up completely" in terms of traction. From both dry and wet trails to the really messy and gnarly terrain, the NB Fresh Foam Hierro v7 clings to the ground.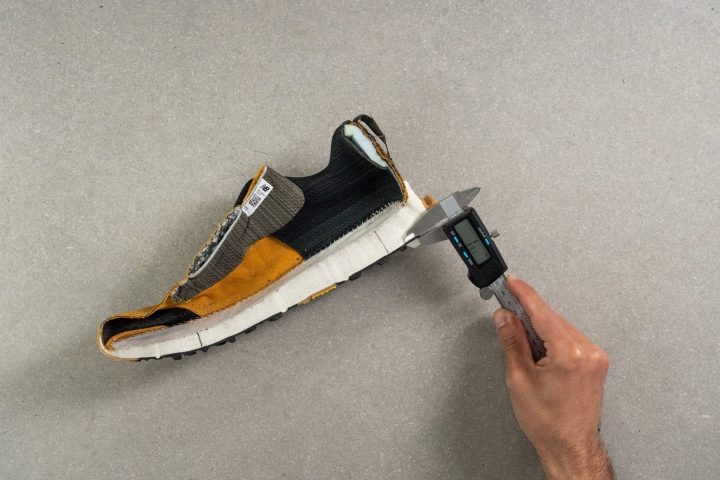 Fact check
The shoe features lugs that are 10% smaller, and the outsole has been reduced by 26% in thickness. This is good news for almost everyone, as it enhances agility on various surfaces, including roads.
After 100k of rough wear testing, a long-time trail runner says the outsole barely has any scratches.
Fact check
We meticulously measured the outsole's hardness and found it to be a more-than-average 88.4 HC, which is also remarkable 15% harder than its predecessor.
The Hierro v7's weight crushes it!
From "what felt like too much shoe underneath" to "haven't felt that at all in this shoe" are comments from one running expert that perfectly sums up how amazing the shoe's weight loss has been.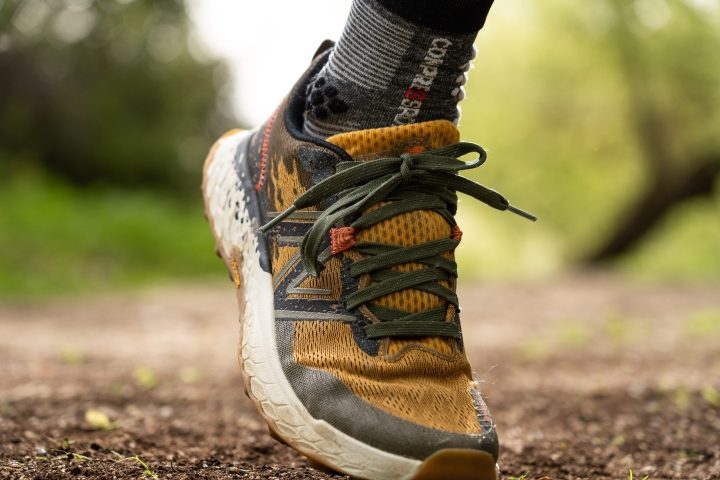 It doesn't just feel light because "the weight diet New Balance put it on really fits the shoe's visual design," remarks another tester. Overall, the shoe feels and looks lighter.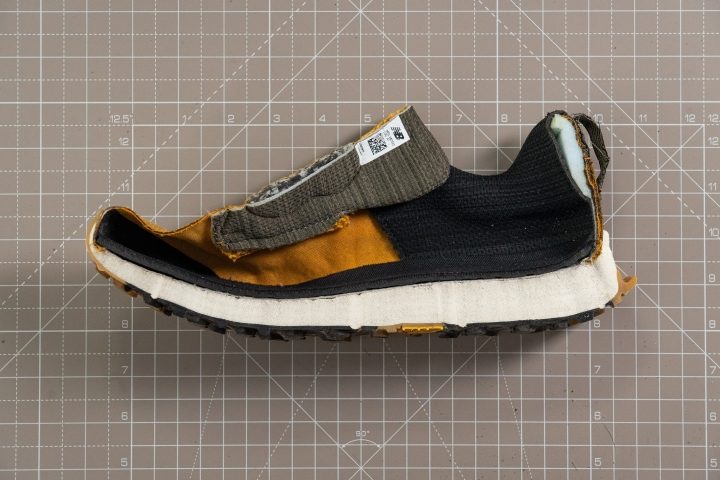 For reference, trail shoes on average weigh 297 grams/10.5 ounces, which happens to be exactly the same as this Hierro v7. But compared to the past iterations, it's the lightest by far.
A++ Gusseted tongue and a convenient pull tab
It's gusseted (attached to the sides), it prevents lace pressure, and it does a good job of holding the foot in place.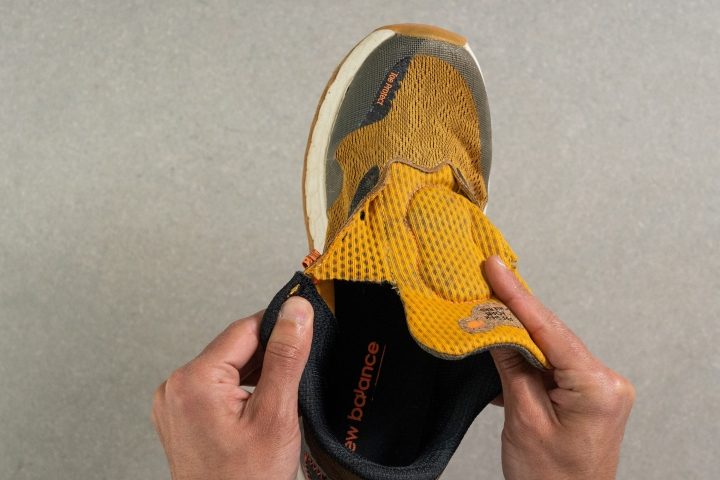 Testers just loved it:
"The shoe has a gusseted tongue. This does a good job holding the tongue in place."
"Impeccable lockdown thanks to their gusseted tongue."
"The tongue feels well cushioned."
Fact check
We discovered a full-gusseted tongue that's 19% thinner than v6, but it has enough cushion for 99% of trail runners. Absolutely zero risk of lace bite.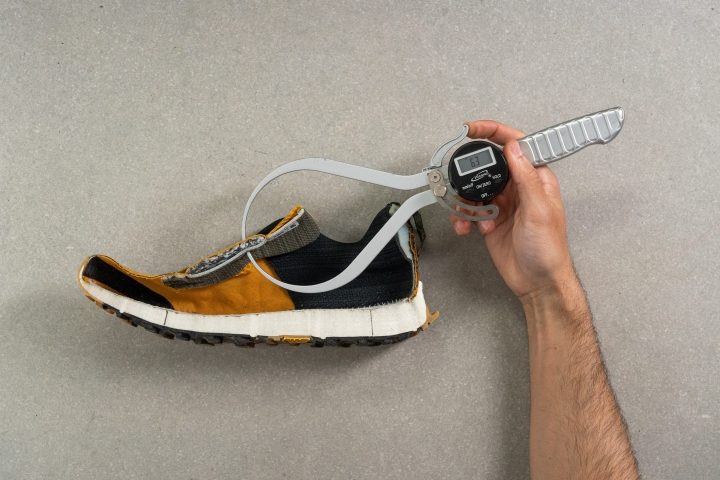 Having a thinner tongue in the new model is actually a positive thing. Excessive padding often leads to unnecessary weight, but in our humble opinion, New Balance has successfully trimmed down a few grams without compromising on comfort.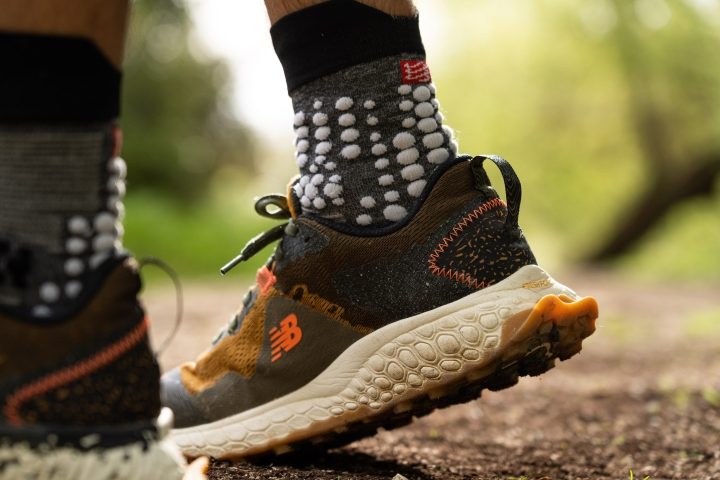 Finally, there's a handy pull tab that makes slipping into the shoe a breeze. And a little bit down there, you'll notice the classic Hierro rubber flap.