New Balance Fresh Foam 1080 v9 review
Having completed over 50 miles in the shoes, I can well and truly say they've been such a fantastic choice. If you're looking for a shoe that has a little bit of cushioning and performs really well this is definitely your shoe.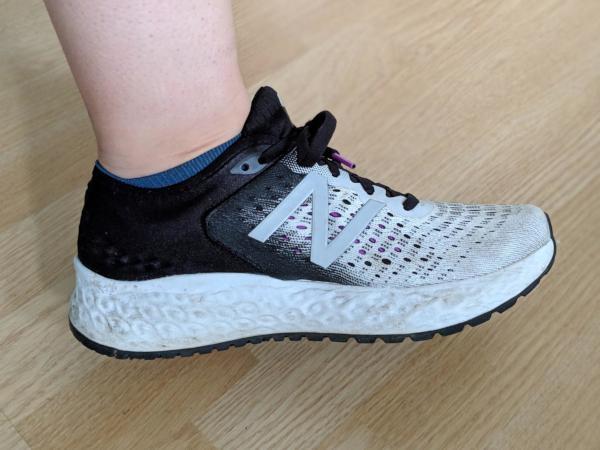 Right from the offset, this is a really good-looking shoe, it's so lovely to have which actually is aesthetically pleasing instead of funky neon color!
It's got reflective patches on a shoe which makes it great for night-time running it comes in a variety of neutral colors.
It's a sleek well-built shoe that clearly has been thought about a lot.
Responsive, comfy ride in the 1080 v9
For me, I think the pros of the shoe really outweigh the cons. It looks very trendy and performs very responsively. I've run interval sessions, hill sessions, and long-distance in these shoes, with no problems. It feels incredibly light with a slight bounce and never feels uncomfortable.
My feet always tend to expand a lot when I'm running but with this, you really respond to this with the mesh coating allowing the shoe to expand while still remaining showerproof.
I think this is also helped by the elasticated laces which are lovely and soft! The upper portion of the shoe is very good at keeping your foot secure whilst not constructing it too much.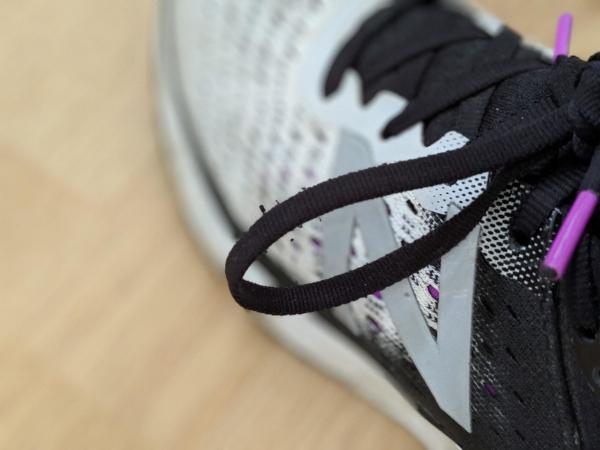 The shoe has an obvious heel of around 30mm but is super comfortable and allows you to feel in a very upright position.
Traction is good
ts unique pattern means that running on all surfaces is very easy even if they're wet and I haven't noticed any problems whatsoever.
The sole has also remained very well intact and performs exactly as it did when I first received it.
The Fresh Foam 1080 v9 lacks support
I believe that the pros really do outweigh the cons with this shoe. The only problems are on runs longer than about 6 miles, as my feet feel fatigued. The shoe doesn't always support my foot as much as I'd like and become very heavy.
I'm also very prone to blisters and have found the longer (and sweatier!) I've been on my feet, the more blisters I get.
I think this is due to the impressive upper of the shoe, it's fantastic at keeping your feet warm in the colder months.
Compare popularity
Interactive
Compare the popularity of another shoe to New Balance Fresh Foam 1080 v9: