How Much is Global Warming Slowing Down Runners
We've analyzed 4,307,567 marathon results from 1,727 marathons. In our previous article, we concluded that American runners have never been slower. In this article, we look at the how much of the slow down is caused by increasing temperatures.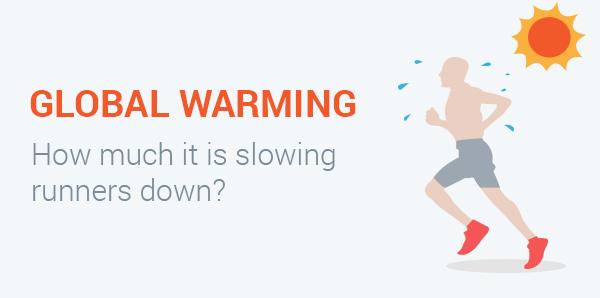 Global temperature increase
We used the data from The National Oceanic and Atmospheric Administration to estimate the rate at which the average annual temperature is changing. We established that the average yearly temperature is changing by 0.07 degrees Fahrenheit. This might seem like a negligible change, but it has its effects.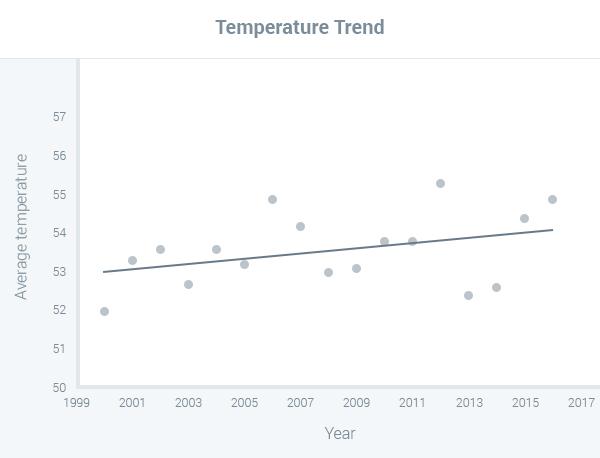 What's the optimal temperature for running?
From our marathon results, we estimated the optimal temperature for running a marathon at 42.7 degrees Fahrenheit (5.9 degrees Celcius).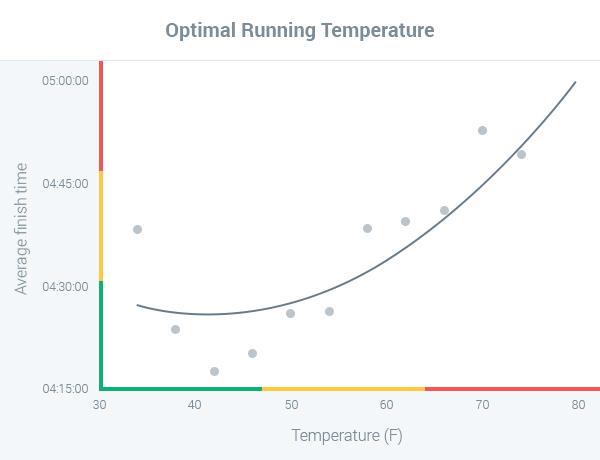 10.6% of the slow down of runners is caused by global warming
As we can see the relationship between finish time and the temperature is not linear. For the sake of simplicity, we estimated the average change in speed corresponding to one-degree change in outside temperature.
Every degree Fahrenheit change in outside temperature results on average in 01:05 minutes change in finish time. Combining both findings we can conclude global warming accounts for 5 seconds slow down every year. The average American adds 43 seconds to his finish time every year. So, in general, Global Warming is responsible for 10.6% of the total slow down.
About The Researchers
The study is a product of collaboration between Jens Jakob Andersen and Vania Andreeva Nikolova. Andersen is a former competitive runner and statistician from Copenhagen Business School. Nikolova holds a Ph.D. in Mathematical Analysis.
Use of content
We are happy to give interviews on the topic at any time. For this purpose reach out to Jens at jens@runrepeat.com.
For web usage, any minor text sections, all data, and all graphics may be used as long as a reference is added to this original piece.
For print usage, reach out to jens@runrepeat.com.
Feel free to use any material from this page, as long as you refer to this original source.