6 Best New Balance Skate Shoes, 20+ Shoes Tested in 2023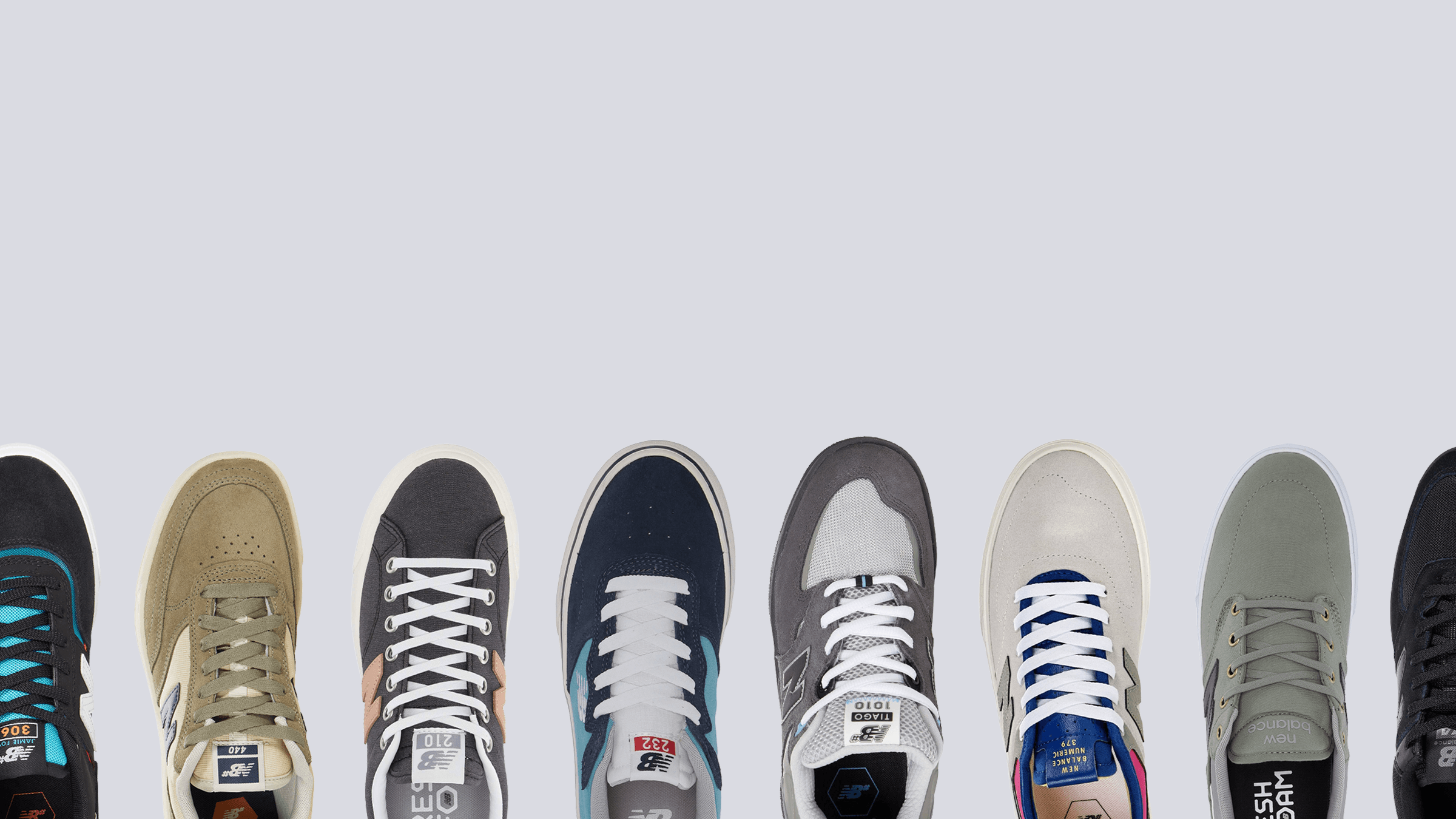 Where formidability on the board is among the most surefire ways to stun the crowd, you can't settle for anything less. Indeed, the showstopper that is you have to be in equally impressive kicks, which can be the best New Balance skate sneakers.
There's a robust set of skate shoes waiting for you down below. These exemplary skateboarding sneakers from New Balance range from the most mesmerizing jack-of-all-trades to the most sports-oriented to the budget-friendliest.
How we test sneakers
Choosing the worthiest shoes and rounding them up in a compelling roster are things that we take seriously at RunRepeat. As for our methods, take a look at the following:
We buy New Balance skate shoes using our own money.
We skate in these NB sneakers for days, testing their grip performance, overall comfort, and durability in the process.
Our New Balance skate footwear reviews include opinions from hundreds of pro-skaters and regular users.
Each tried-and-tested NB skate sneaker gets a Corescore with all that in the mix. With their determined areas of expertise and overall 0-100 scores, they are ranked in subcategories to form this selection.