7 Best Shoes For Light Hiking in 2023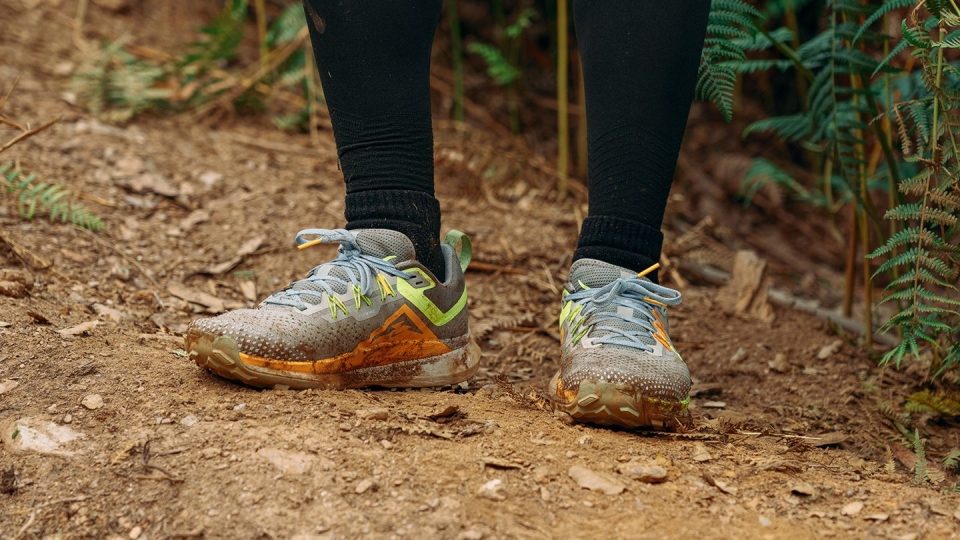 We earn affiliate commissions at no extra cost to you when you buy through us. Why trust us
From lightweight trail-to-town shoes to high-performance footwear that can withstand any type of weather, you have tons of options depending on your hiking routes and budget.
We've rounded up the latest offerings of the best hiking kicks from trusted brands. These great-looking shoes are ideal for daily on-foot adventures, integrating the latest technologies in footwear construction that deliver more comfort, flexibility, and protection.
To make your browsing experience easier and hassle-free, we've tested and ranked 30+ of the best shoes for light hiking available. Depending on your hiking habits and other specific needs, we have evaluated them categorically during our long process of testing so we can be sure in which area they truly excel. Check out our highlighted picks!
Comparison of the 7 best shoes for light hiking
| | | | | | | | | |
| --- | --- | --- | --- | --- | --- | --- | --- | --- |
| Best | | | | | | | | |
| CoreScore | | | | | | | | |
| Users rating | | | | | | | | |
| Experts | | | | | | | | |
| Best price | | | | | | | | |
| Ranking | | | | | | | | |
| Popularity | | | | | | | | |
| # of colorways | | | | | | | | |
How to choose shoes for light hiking
Heading out on a short and sweet hike, you want to wear something light and breezy. A pair of sturdy hikers might be an overkill for 3-5 miles on a moderate type of terrain.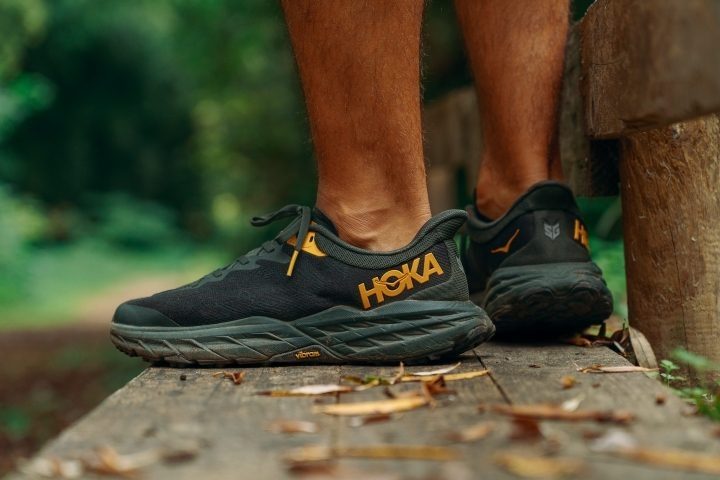 Luckily, there are plenty of options from both hiking and running shoe brands that can meet your needs on the trail.
3 characteristics of shoes for light hikes
Here is what your ideal pair will look like when you are out for a short hike on groomed terrain:
lightweight
flexible
road-friendly
More lightweight to keep you agile
The average weight of a proper hiking shoe is 13.1 oz (377g). However, if we only consider the more trimmed-down options, the weight will go down significantly - to 10.7 oz (303g)!
These shoes still have all the essentials to keep you comfortable on the trail but nothing that you don't. You won't get the extra overlays, thicker upper materials, lugs, heel brakes, insulation, etc. For light hiking, having a lighter shoe that won't drag you down is the priority.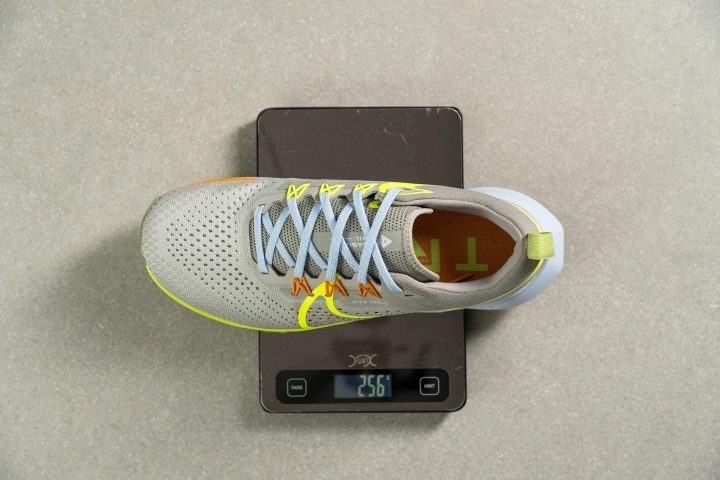 More flexible for natural movement
Most hiking shoes come with shanks and burly platforms that enhance stability and arch support. But when you are not carrying a heavy backpack, you don't need as much support from your footwear.
You will be much happier with a shoe that feels more like an extension of your foot rather than a stabilizing device. A shoe with enough pliability to let your feet bend where they would naturally bend.
Easily goes from trail to road
It's quite likely that when you go on a light hike, you have to walk on the pavement or asphalt first. Or perhaps you want to stop by a coffee shop on the way down.
Shoes for light hiking tend to be more versatile in use, so you won't find 5-mm deep lugs here. These hikers come with shallower treads that won't feel too bumpy when you step on a hard surface.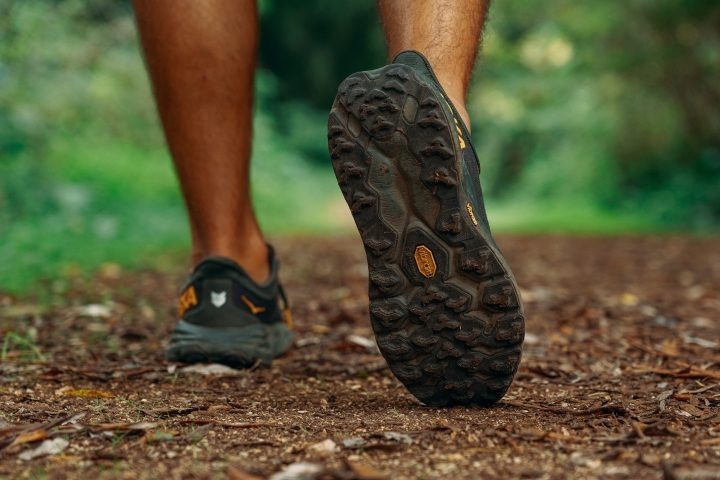 Do you need waterproof shoes for light hiking?
There is a large debate between folks who swear by waterproof shoes and others who would never put them on their feet in the first place. We fall somewhere in between the two camps.
Waterproof hiking shoes truly shine in climates that are characteristically wet, damp, icy, or snowy. In other words, there needs to be a high chance that we will experience prolonged exposure to precipitation and moisture before we lace up the waterproof hiking shoes.
Otherwise, we typically opt for something considered non-waterproof. In this case, a water-resistant or water-repellent shoe may be the best tool for the job.
The reason is that in climates and terrain that are characteristically dry or that might have occasional encounters with precipitation and moisture like stream crossings, or afternoon thunderstorms, we tend to prioritize breathability over waterproofing.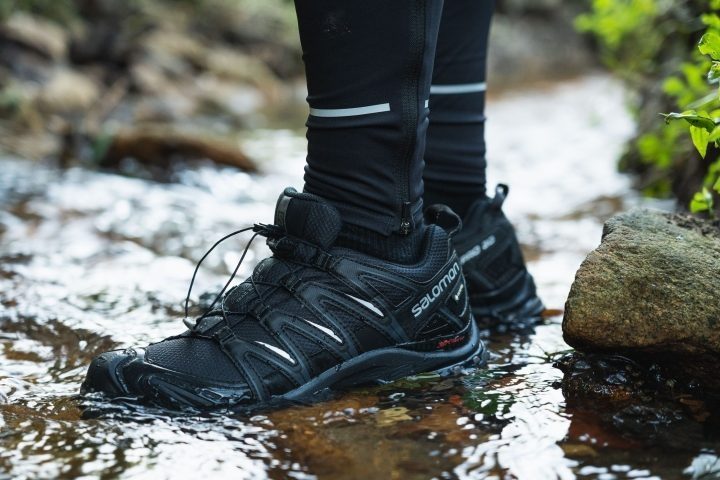 Getting a waterproof shoe makes sense if your "light hikes" look like this
How to make shoes for light hiking last longer
It's not very likely that you destroy a pair of shoes after a few light hikes. But there are a few tricks to help you get the most out of your hiking footwear even in this scenario.
Perform simple maintenance: Routine cleanings and monitoring for repairable damages, like the beginnings of outsole separation, can enhance the lifespan of your shoes.
Wear them specifically for the right moments: We understand – you find a new pair of hiking shoes that feel amazing, and you wear them incessantly. We've done this also. But try to refrain from doing this. Instead, save your hiking shoes for legitimate outings to the trailhead. But if you must wear them all the time, maybe purchase two pairs!
Reapply waterproof coating (if necessary): Over time, the waterproof DWR coating may wear out. We've discussed this important maintenance task earlier in the article, but here is another friendly reminder.
Focus on your footwork: When our legs and feet get tired, our precise footwork on the trail diminishes. To mitigate this inevitability, focus on improving your footwork to decrease the wear and tear your hiking shoes are exposed to.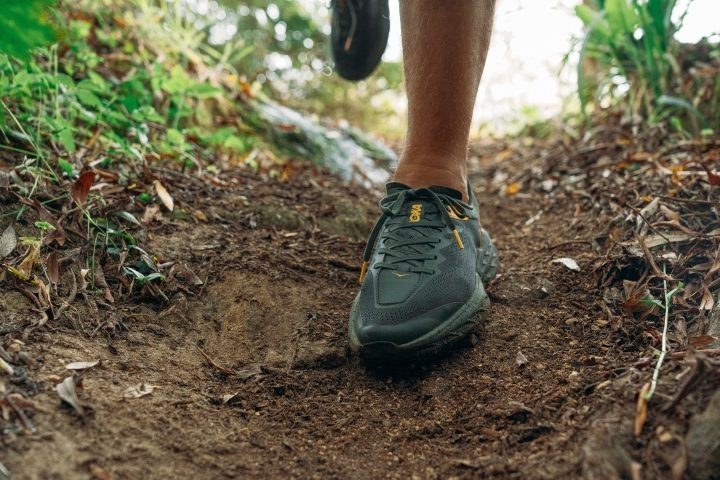 How we test hiking shoes
Each pair of footwear on this list is thoroughly examined and tested in the field. We analyze the quality of materials and technologies built into the shoes, and how they actually perform in the real world. Our wear tests involve using the shoes in a series of hikes in a variety of hiking environments.
Here's what we do:
We invest our time and own money buying the shoes for our performance tests. This is to ensure our impartiality when publishing our reviews.
We put in the hours and distances using the shoes on hiking trips. During this time, we double-check every important aspect of the shoes including fit, comfort, water resistance, durability, and more. We subject the hiking shoes to a variety of outdoor settings, including tougher conditions.
To further enrich our data-gathering, we segment the shoes so we can investigate every section and every little detail. We also perform tests inside our lab like determining the hardness of the midsole and the outsole. What we do is press our durometer to the said parts and read and analyze the recorded hardness of our tool in HA.