I'm not totally sure if this is a commuter shoe. The design is like a max-cushioned trail bruiser, but with an oddly minimal lug pattern. I may not have experienced any grip problem, but the trails were dry when I tested the shoe. For anyone looking for a bouncy trail shoe with a little care for ground feel, the Brooks Caldera 5 is perfect for long, slower outings.
Pros
Cushioned
Welded overlays
Superb grip
Very durable
Gusseted tongue
Cons
Not so breathable
Stiff, heavily padded heel
Brooks Caldera 5 review
The Brooks Caldera 5 is a heavily cushioned trail commuter that can roll over terrain without any concern. It's tall and it seems like Brooks is taking some cues from Hoka these days.
The upper keeps the water and debris out
To keep water and debris out, the engineered mesh has plenty of welded overlays. The shoe also has a heel loop and a gaiter attachment, which is nice if you are using the Caldera on an adventure or off-trail run.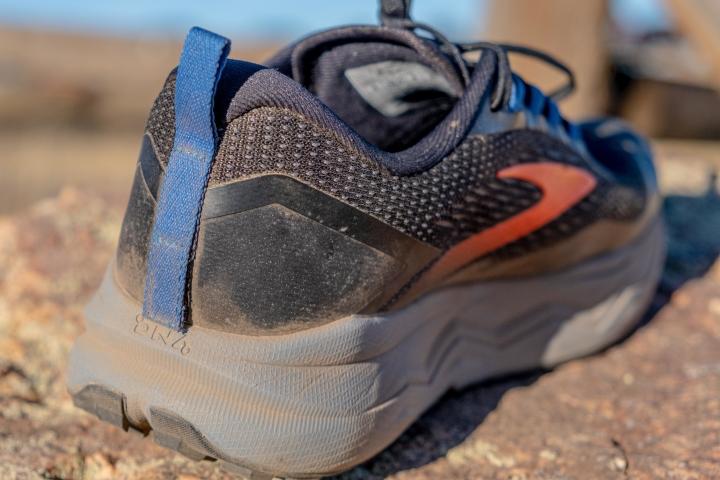 It's a thinly padded tongue with gussets
I like its shape because it's not too tall nor is it overly plush. However, it does have a heavy hem that's probably overbuilt.
The Caldera 5 is for longer runs
Suitable for longer days out on the trail, the Caldera 5 has lots of cushion and a bit of bounce. I don't particularly like what Brooks has to offer in the midsole department these days. But once you get used to the shoe's height and bounce, which might feel slightly unstable at first, it can work on longer runs.
Superb grip
The TrailTack technology is very grippy; it works well. I may dig the compound but not the pattern.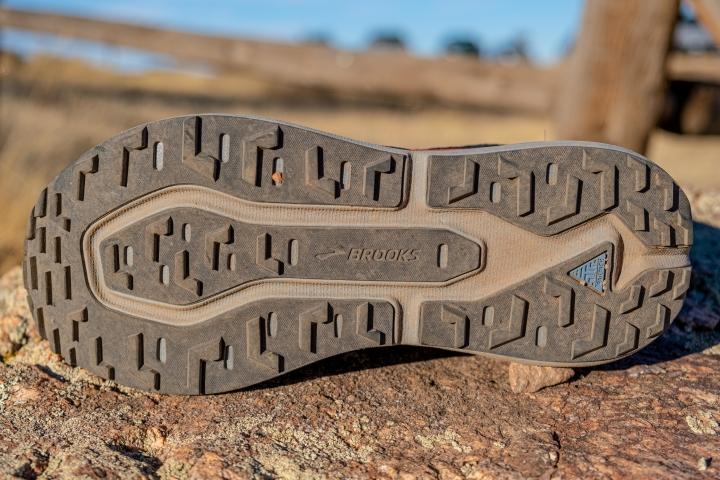 Less breathable and less flexible upper
It could be slightly more breathable. There's just a lot of welded overlays, it restricts airflow.
This also contributes to limited flexibility. My fat foot was just begging for a little more room.
Fancy webbing loop lacing
Brooks uses a fancy webbing loop lacing structure instead of the standard lacing holes. It looks cool, but this shoe needs a little extra help locking in the heel. This means using the extra lacing hole at the top. But because the laces aren't long enough, I had to abandon the top webbing loop and it just looks a little funky.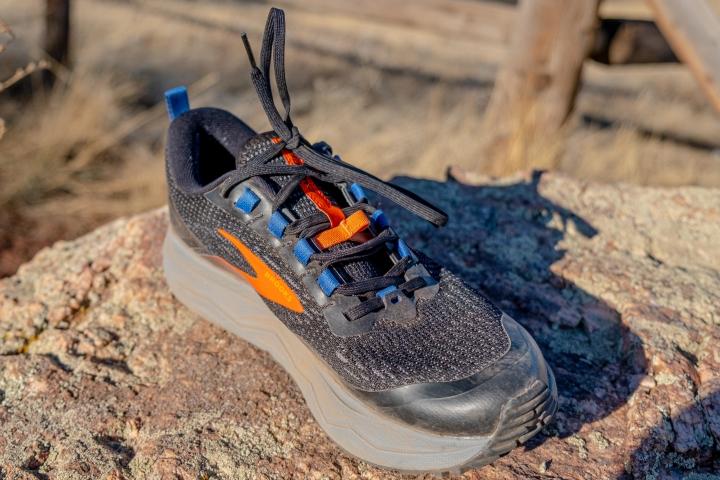 Heel slip
It's stiff, heavily padded, and I even had a bit of a slip.
Could be more aggressive
It could be more aggressive in design or number of lugs. So much so that if you ripped one off, you'd have a large area devoid of traction.
A bit narrow
I have a wide foot and the Caldera just runs a bit narrow. I also experienced some heel slips but I was able to solve them by changing the lacing technique.
It feels like it needs more medial support
It seems like the midsole doesn't extend enough under the big toe and my foot feels like it wants to roll in and pronate.
Otherwise, the shoe is plush and soft underfoot. Just a warning though, it may run a little warm on hot days.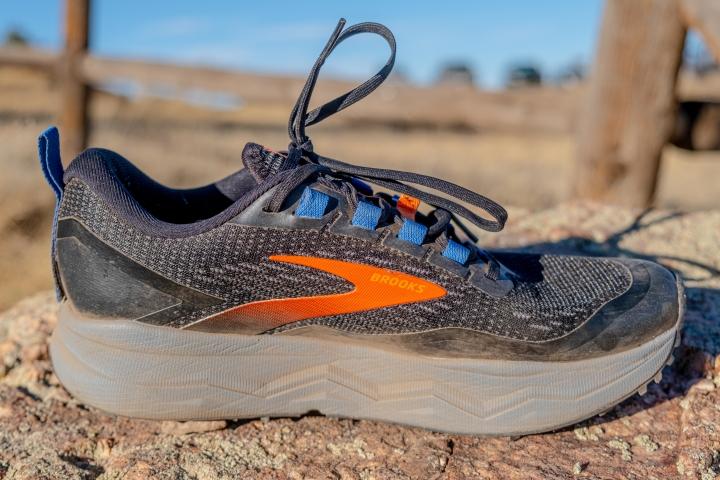 Heavy
The Brooks Caldera 5 weighs 10.9 ounces, which puts it on the heavy side. But you do get a lot underfoot.
Durable
It's heavy-duty and built tough.
Looks
Meh. I've seen sexier trail shoes.
Price
The Caldera retails for $140.