Thanks for making our daily runs nice and stable, Brooks Adrenaline GTS 21! The upper hugged our feet well, and the midsole is balanced - it's neither mushy nor too rigid. It just kept our motions in check, preventing any excessive movements. It's certainly not a light shoe, but having tested its precursors, we can say that Brooks is heading in the right direction! Apart from support, what stood out to us also is its tank-like durability.
Pros
Fits true to size
Secure fit
Great stability
Gusseted tongue
Soft but not mushy
Superb durability
No lace bite
Cons
Not for speedy runs
Could be lighter
Brooks Adrenaline GTS 21 review
Celebrating its 21st year, the Brooks Adrenaline GTS 21 is yet another daily support trainer from Brooks. It is perfect for road runners who suffer from overpronation.
With its 30-mm stack height, this running model falls in the maximalist stability category.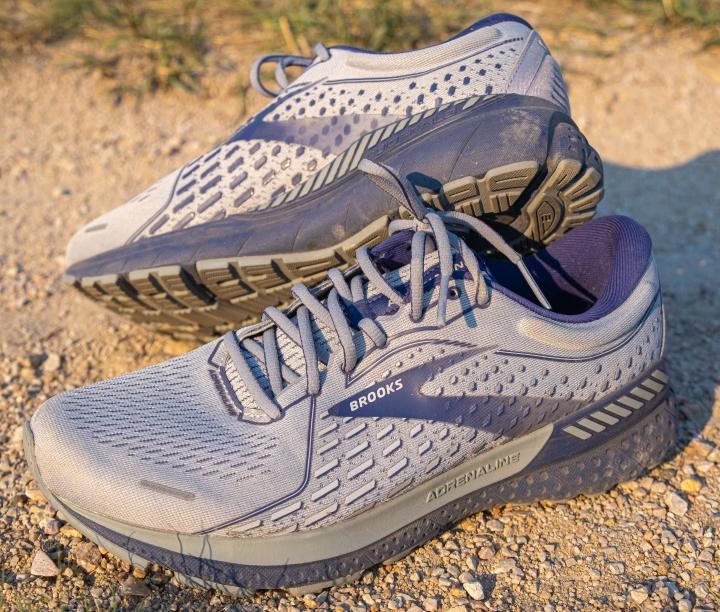 What's new in the GTS 21
DNA loft cushioning extends from the forefoot to the heel for smoother transitions
More breathable engineered mesh upper
3D Fit Print for strategic support on the upper
Lighter weight and 1-mm lower than the Adrenaline GTS 20
Adrenaline GTS 21 hugs your foot
This iteration really hugs the foot and is reminiscent of the Ghost 13's fit. I really love the stretchy tongue gussets, which I did not find in the Ghost 12. However, they are pretty loose gussets and don't do as much for holding the tongue in place as snuggly as hugging your midfoot.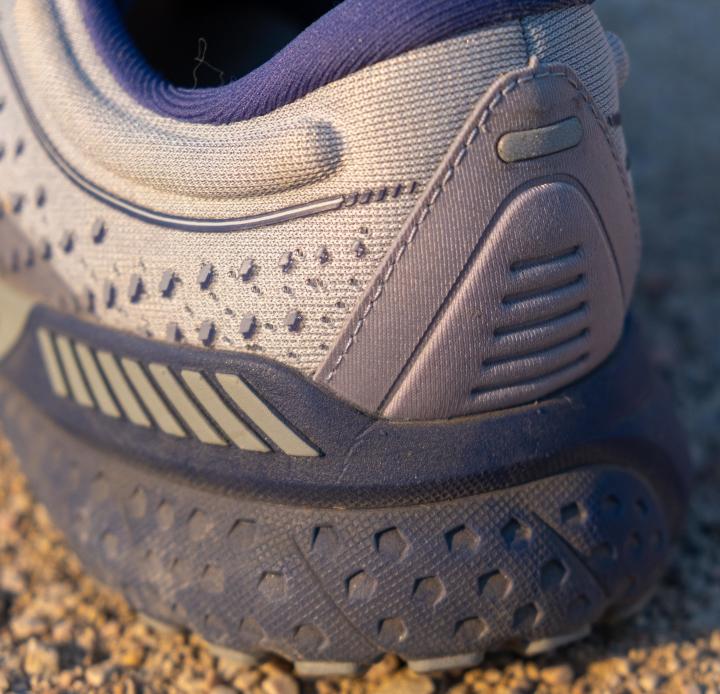 There are no heel slip issues with this one all due to the very plush ankle collar on the stiff heel counter. Brooks also has this odd cushioning on the outside of the ankle.
Not so sure what it's for, so I called Brooks and they said it's just for looks. Maybe lose this and drop another ¼ ounce!
Cozy upper
The Adrenaline GTS 21 has a very comfortable upper; it flexes very nicely. The added 3D print, meanwhile, helps secure the fit across the midfoot.
The flexible lockdown is also supplied by the shoe's stretchy laces. It also doesn't feel too tight over the top of your foot.
Nice and soft, but not mushy—this is how I would describe the midsole. Not as plush as the Clifton 7, but a nicer ride than a more comparable shoe in the Gel Kayano 27. It could have had more pop, but it's a daily trainer and not a speed shoe, so I won't complain too much here.
The Guide Rails Support System is not intrusive like some stability shoes with a medial post under your arch. It's there in the background working but you don't notice them, which to me, is key in a stability shoe.
Adrenaline has a long life-span
The shoe has plenty of rubber on the outsole which protects the softer midsole foam. I think this should have a long wear life.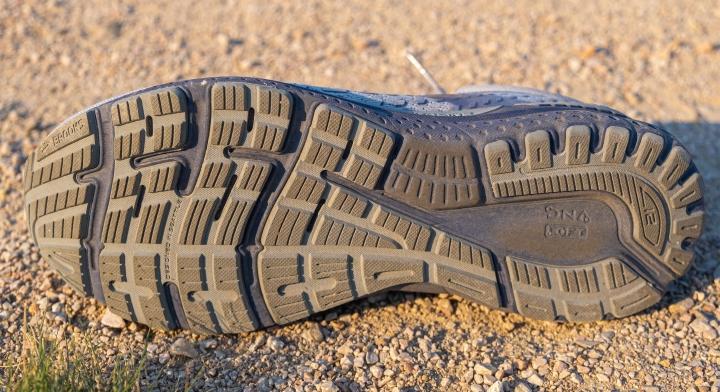 Is it heavy?
The Brooks Adrenaline GTS 21 weighs 288 grams. This is 10.2 oz, while Brooks says 10.4 oz, and the 20 was more like 10.7 oz, and the 19 was 11.1 oz! I must say, they are heading in the right direction.
A lower drop would be better
This has the same drop (12 mm) as the last version. I think this is headed in the right direction, but a few more mm would be ideal.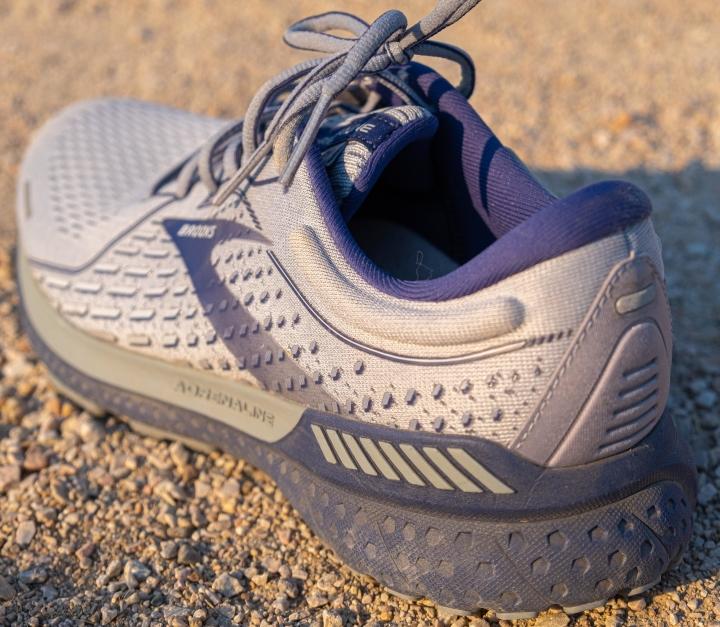 Typical Brooks style
It looks like many of the other running shoes Brooks is offering these days—there's nothing about it that stands out.