Who should buy the Adidas Supernova Glide Boost 8
The Supernova Glide Boost 8 from Adidas is a cushioned running shoe that is ideal for all-day wear. This is a recommendable option if:
You need a road running shoe that can withstand long distances
You have a normal or high arch and require a shoe that can support your neutral gait
You are a heel striker looking for a running shoe with soft heel cushioning
You want a running shoe that can double for daily use
Updates to the Glide Boost 8
Updated outsole unit, now more durable and protective against abrasions.
The outsole also provides enhanced traction on wet and dry surfaces.
The upper material is now stronger, yet remains breathable.
Durable and long-lasting rubber
The ADIWEAR™ is a rubber compound that's placed in the heel section of this running shoe. It gives the runner a high-level grip on the surface. It's durable and hardy, lasting longer than the standard outsole rubber.
Extra grippy outsole
Continental™ Rubber is a high-quality technology that's been used in high-performance tires. It provides optimum grip on all types of surface conditions, even the wet kind. It prevents accidental slips. It gives the runner great control over the roads.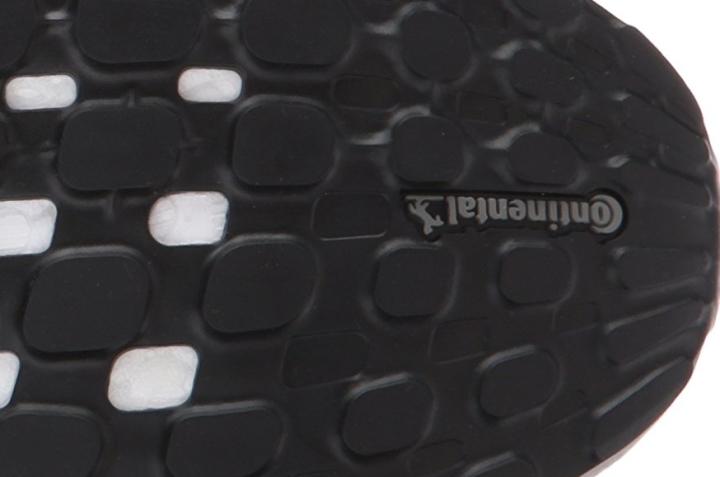 Softer cushioning and smoother steps in the Glide Boost 8
The adiPRENE is an EVA foam that gives impact protection and soft underfoot cushioning for a better and smoother ride. The material is resilient, thus making the midsole durable and long-lasting.
An EVA cradle is placed just above the sole unit, right against the foot of the wearer. It supports the arch, giving a structured and stable underfoot experience.
Springy platform means responsive ride
The Boost™ technology is a midsole unit that's made from the compaction of TPU pellets that cause the platform to be springy and more responsive to the runner's steps. The unit absorbs the impact from running and then releases it back to the wearer for a more propelled running experience.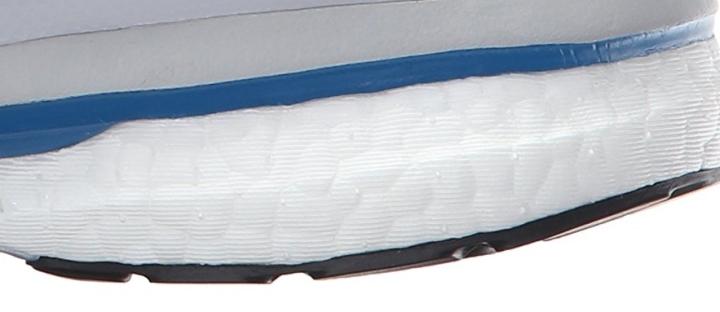 Adequate and natural fit
The Formotion Mesh is a flexible material that's meant to conform to the natural shape of the wearer's foot. It stretches adequately to make the fit snug, but secure. It also reduces skin irritation and warm areas where blisters or welts might appear.
Anatomical elements in the Supernova Glide Boost
The Geofit technology is a heel collar design that uses memory foam that helps in securing the rear of the foot and making sure that it doesn't easily slip off the shoe.
The respoEVA Sock Liner gives more cushioning to the wearer. It is molded to follow the anatomical structure of the foot, giving more support to the arch and the heel for a better and more comfortable ride.