The Adidas Busenitz has been around for a while. It stands on its own against modern skate shoes because of its durability and versatility. More than anything it's a really clean-looking sneaker that works just as well on a night out as it does in a skatepark. It helps that the shoe is easy to clean, sturdy, and has loads of cushioning to keep you comfy and supported.
Pros
Incredibly durable
Fits true to size
Grippy as anything
Technical shoe for responsive skating
Surprisingly weatherproof
Classic silhouette
Easy to clean
Cons
Takes a long time to break it
Narrow in the toe box
The big tongue isn't for everyone
Not very breathable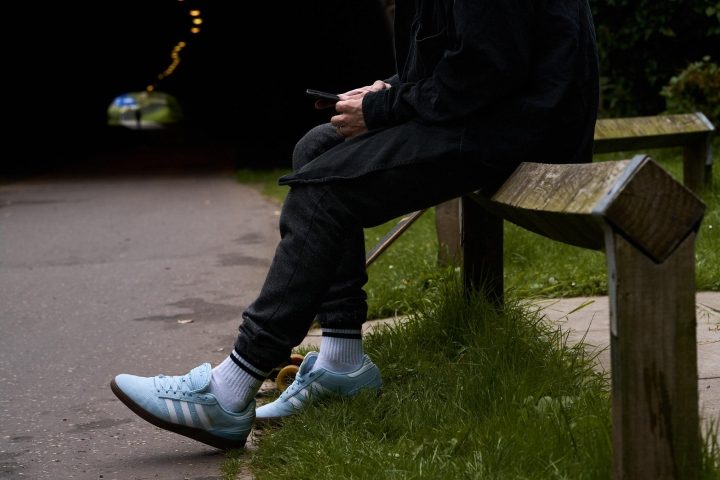 The Adidas Busenitz is a team product
In the skate world, the name Busentitz has become more synonymous with a skate team than the man himself. Team rider Rodrigo Teixeira "wears the shoe more than I do," says Busenitz.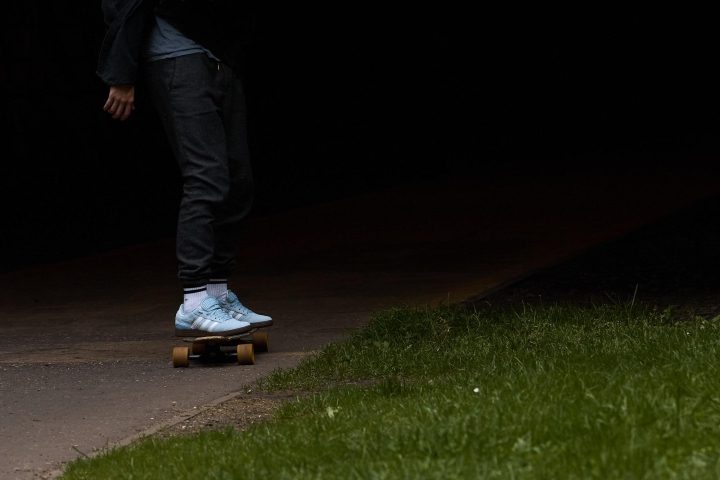 Among a scene of increasingly athletic-looking skate shoes, the Busenitz remains a middle ground between the street style that brought skateboarding to where it is today and the Olympic parks of its future.
The Oversized tongue is a big no from us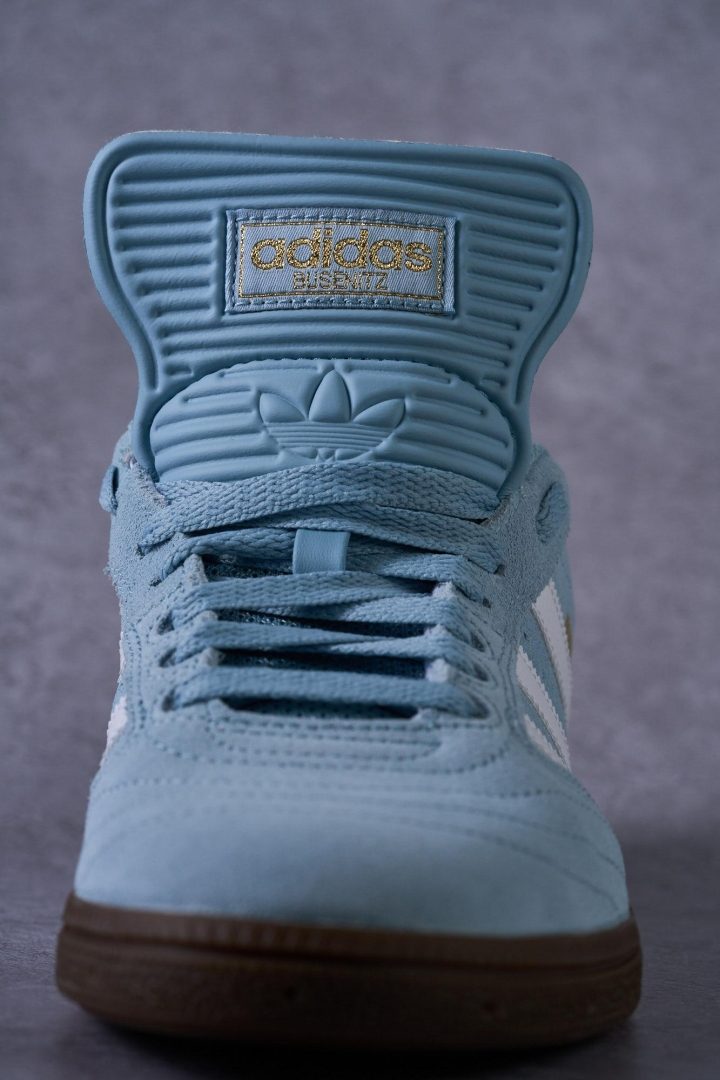 I picked up a pair in Ash Grey which is more like a dusty blue. I really love the gum sole though, personally, that's my favorite look on a skate shoe. I'm not the biggest fan of the oversized tongue, which Adidas lets you 'customize' by suggesting where to cut it off.
Withstands anything short of a saw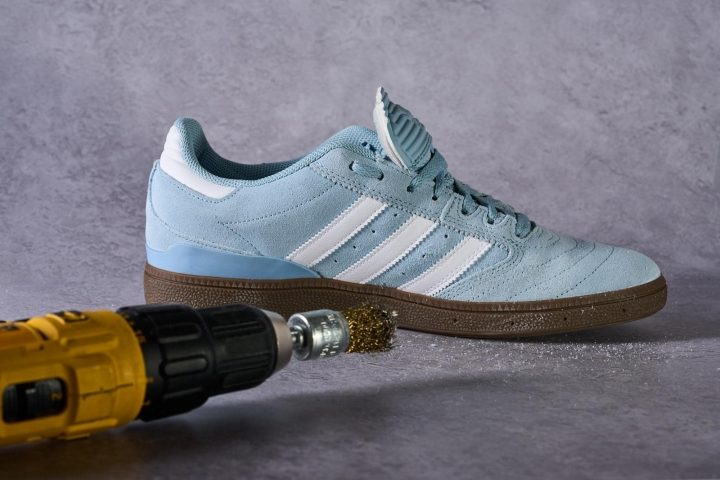 The shoe is durable not just to time but to the heavy use skateboarders make of it. With a suede textile upper that only produced dust from my testing the promise is there that these should last a fair amount of heavy sessions. If you're just wearing them for style, then you're going to be more than okay.
The Adidas Busenitz is narrow...for a reason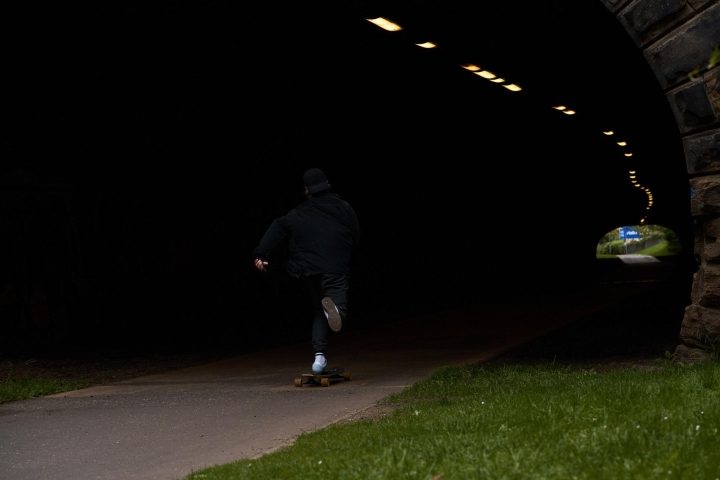 While they fit true to size, the toe box is a bit narrow. This does expand with use and if you're skating in them it's ultimately a good thing; a narrow toe box gives you more control with your foot placement and increases the board feel.
Super Grippy for a Long Time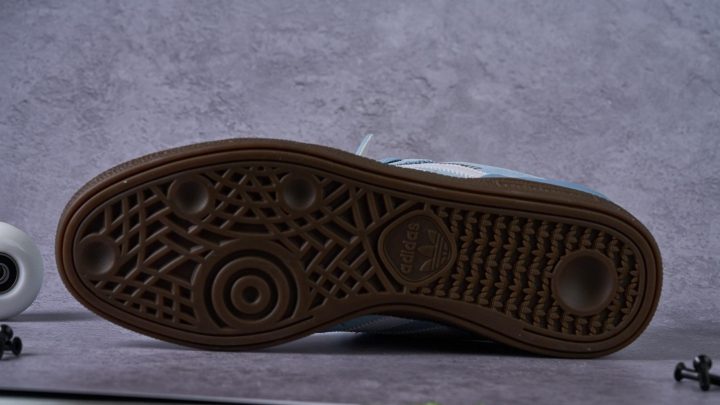 The grip for the outsole is just as strong as the shoe's construction. It's been built with deep grooves that stand the test of time. Even after foot braking for days you'll be left with definition enough there to help you stick to your board.
The Adidas Busenitz's padding comes at a cost
Wearing these in does take some time. The rubber cup sole is seriously chunky towards the heel, with another hunk of the midsole in there for good measure. This is all to provide cushioning and support.
That being said, the stiffness of the Adidas Busenitz can be a problem sometimes. Especially before wearing them in, which took quite a while, I found pushing or walking long distances got quite achy.
It doesn't surprise me that the Adidas Busenitz took some time to wear in. From their construction, it's obvious that once they do they should be with you sometime. Adidas clearly wants to provide comfort still and added a load of padding around the collar.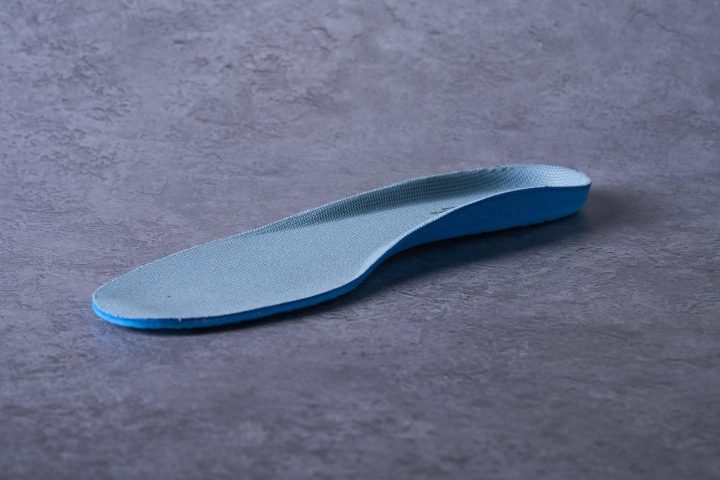 While nice to see, it does definitely reduce the chances that you can fit an aftermarket insole in here, which is a shame.
Thanks to their construction the Busenitz are watertight too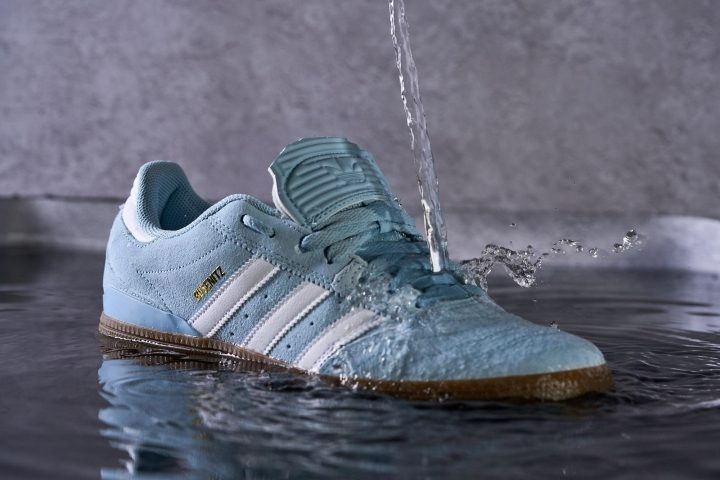 While people are rarely going to be skating in the rain, and if you do, wet feet are the least of your concerns, the strong upper also lends the Busenitz to being pretty watertight. In testing, only a small amount got in through the tongue.
The same goes for stains, nothing really gets into this shoe, which is great for keeping them clean. I found just a bit of soap and a scrub got everything out that I wanted.