The Vans Old Skool Pro is an update on their legendary original skate shoe. While other companies are going higher and higher-tech, Vans continues to pump out classics, just improving on what came before. The best part is that you can pick up a pair of these skate sneakers and wear the same silhouette that's been around for decades. At the same time, you have improved comfort, durability, and weatherproofing!
Pros
Fits true to size
Super durable skate shoe
Extra comfortable inner sole
Flexible
Relatively breathable
Many colorways to choose from
Still the same Vans we love
Easy to clean
Weatherproof
Cons
Can be hard to put on
Parts of it still susceptible to stains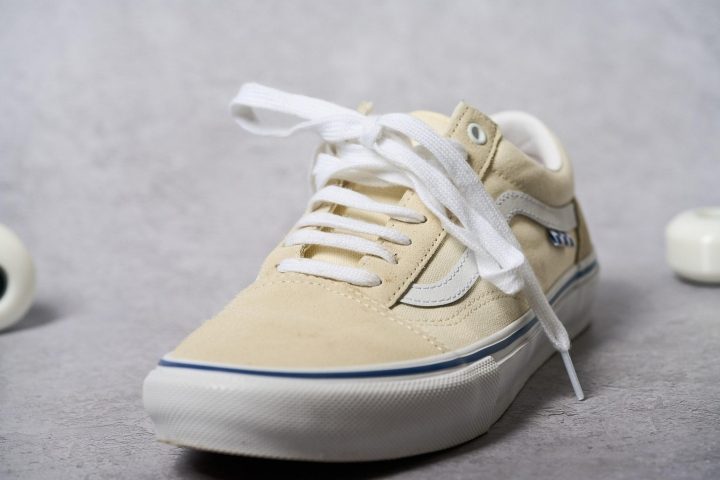 The Old Skool Pro shows Vans still run the game
While some of the larger sneaker behemoths are vying for the top spot with their best retro shoe, Vans is busy making improvements to their time-tested silhouettes.
The Vans Old Skool was released originally in 1977. The first of Vans' lineup to sport the 'Jazz Stripe', it's fair to say not much has changed between that shoe and the Old Skool of today. The Pro, however, is a different story altogether.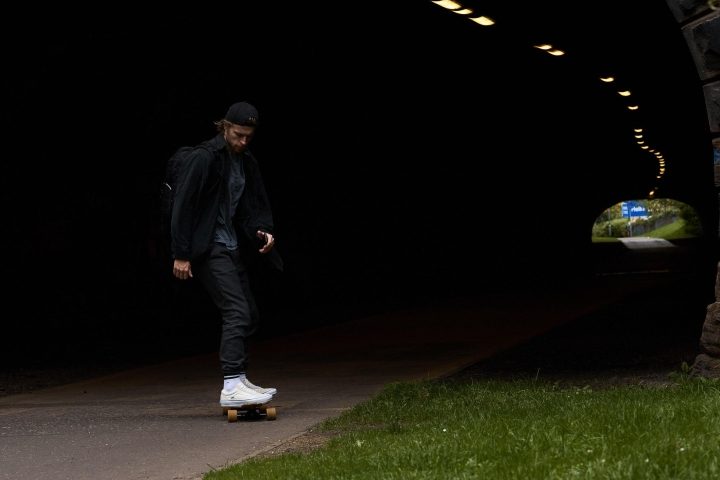 "If it ain't broke, don't fix it" is Vans' theory here
On the surface, you're looking at two pretty similar shoes. Take a tiny bit of a closer look at the new Pro Range and you'll quickly notice that Vans are injecting 21st skate-oriented thrasher tech into their rubber molds.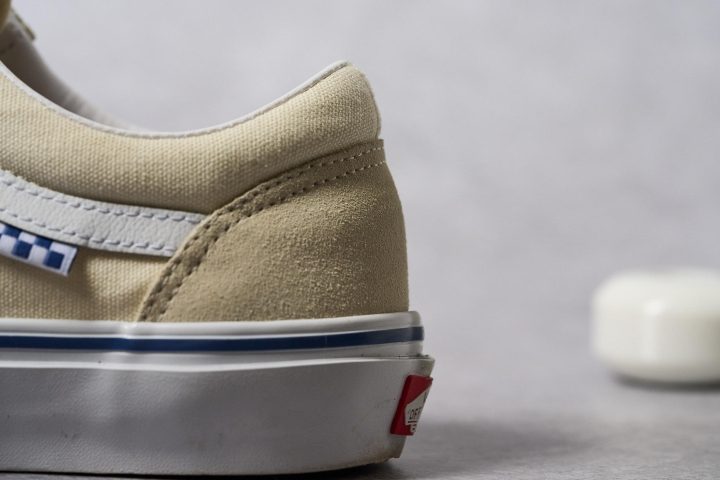 First off, and most importantly with this shoe, the upper construction is a blend of their traditional canvas and more durable suede that Vans has labeled Duracap. These enforced areas covered the toebox, laces, and heel.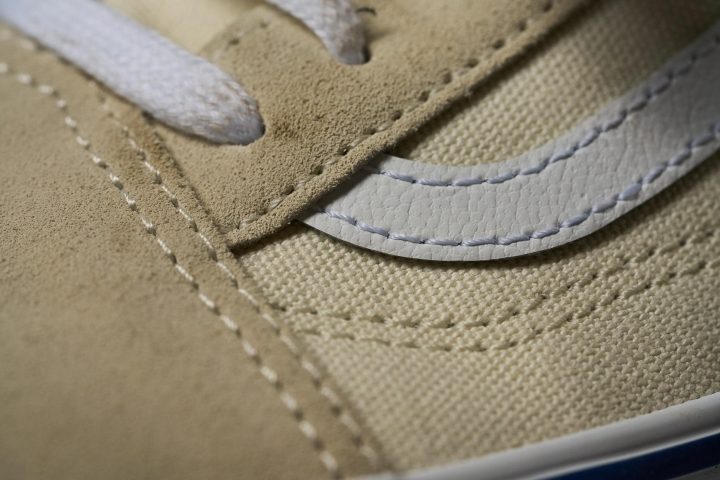 The Old Skool Pro fixed any old weaknesses in the upper
Being more skate-oriented this Duracap protection is here to keep the shoe from wearing at hotspots for skaters. It also has a layer of rubber underneath so even when you do wear them down, you can still skate them.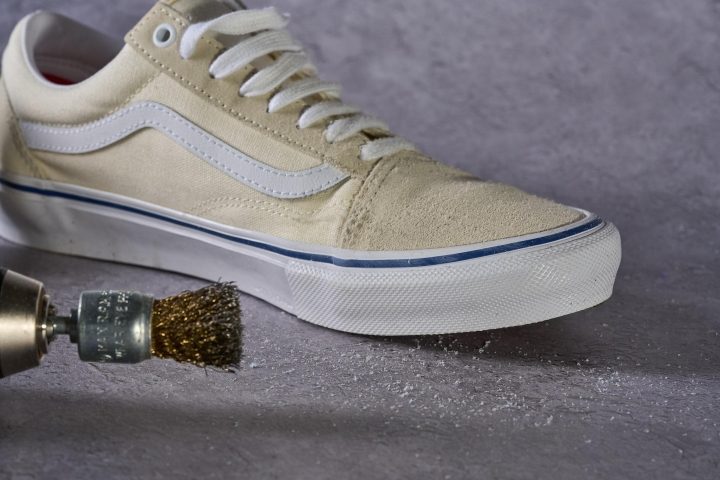 I found that the suede itself took a beating in my durability testing and didn't really give much, where the original versions started to fall apart. This is a huge plus for people wanting to skate in these but maybe not that necessary for a casual wearer.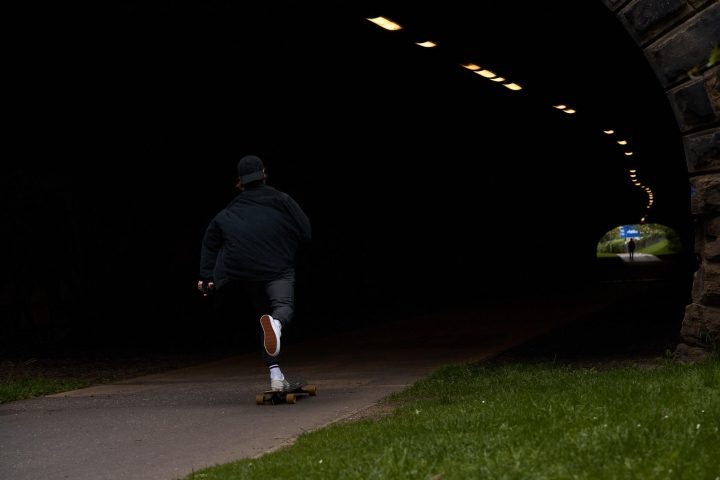 Vans are (slowly) becoming more comfortable
Beyond the wear protection, Vans Pros (soon changing to the Skate line) also come with a nice, beefy insole. The PopCush padding is really chunky at the heel, providing lots of padding and gives great arch support. It's much thinner at the toe so that you still have great control of your board.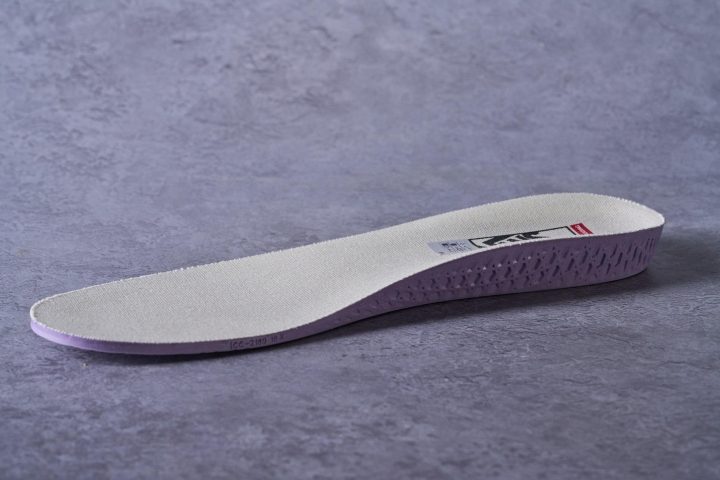 While obviously designed around skaters, this extra padding from Vans is a nice relief from their usual minimalist shoe. These take a lot less time to get comfy in and can provide something closer to all-day comfort than the sparse feel of their original silhouettes.
The Old Skool Pros are still the same Vans we know and love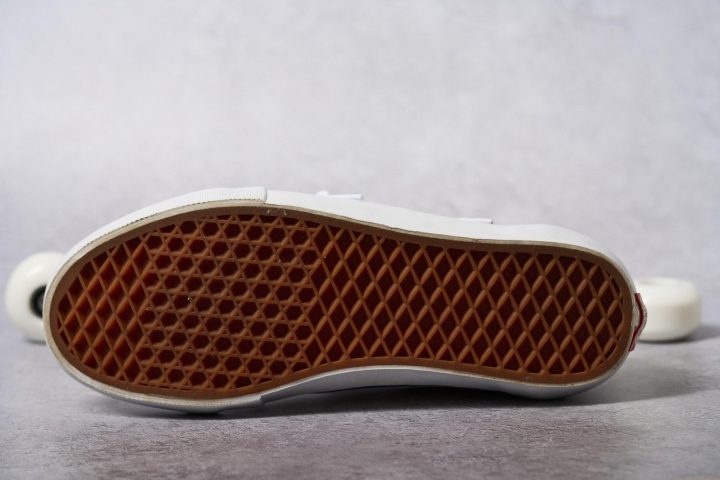 Aside from that, you know what you're getting with a pair of Vans. The rubber waffle outsole is the same as it's always been, and the shoe still flexes a fair bit, giving a responsive and controlled feel whether walking or skating.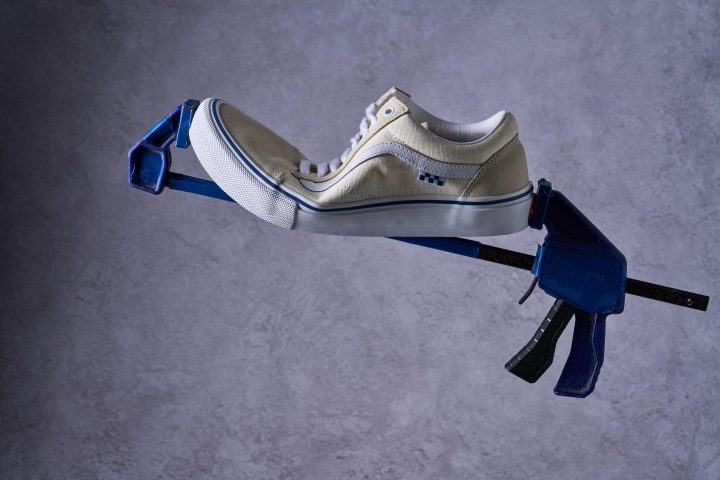 One of the main selling points I found, and a reason to part with an extra £10 is the more detailed colorways. Vans are famous for their huge variety of colorways, from Spongebob collabs to the traditional checkerboard.
The Old Skool Pros, however, come with some really nice, low-key colorways. I love the look of the Marshmallow/Alpine Green, but so does everyone so they were hard to get my hands on. I went for a beige colorway, but I really appreciate the change of tones in the paneling that adds depth to the look.
With weatherproofing and a bit of stain resistance to boot
Those Duracap panels also do more than protect against board rub. Thanks to their multiple layers and suede outer, they're pretty weatherproof too. You won't be skating in the rain, but you'll probably appreciate a more rugged pair of sneakers. You don't lose out on breathability too much either thanks to the canvas sections.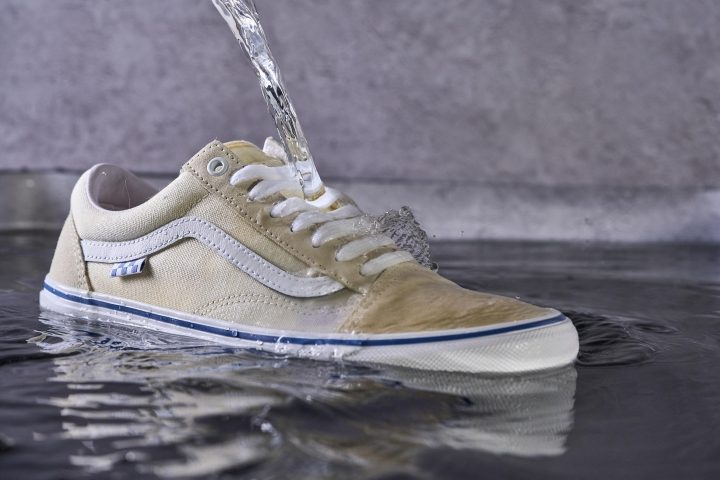 An issue that I've always found with Vans is the canvas is so easy to stain. While great if you want to customize a shoe, it doesn't give you much choice if you don't. Again, thanks to the change in material, much of the upper of the Vans is now easy enough to clean to keep them looking fresh.
Of course, you still have those canvas sections which absorb stains pretty easily, but baby steps.