Verdict from 7 hours of research from the internet
9 reasons to buy
Majority of the testers declare that the traction of the Nike Kobe AD Mid is just beastly. It sticks to the floor incredibly well.
Nearly all reviewers claim that the cushioning is super comfortable. It's lightweight and responsive, offering the right amount of court feel and impact protection. The same can be said about the 2018 version of the Kobe AD.
Despite having basic support features, these Kobe Bryant basketball shoes provide solid support and stability according to most players.
Some users are satisfied with the lockdown and containment. They are saying that there is no internal movement of any kind.
A few buyers are happy with the Kobe AD Mid's fit.
The materials feel good and are relatively durable, a handful of users comment.
Like the the third Nike PG, more than a handful of wearers notice that the Nike Kobe AD Mid feels light in hand and on feet.
One purchaser is very satisfied with these Nike basketball shoes that he uses it for running. He claims that these basketball sneakers are very comfortable and allows him to sprint for an extended amount of time.
More than a handful of buyers appreciate the rich hues and detailing of these Kobe basketball shoes.
5 reasons not to buy
Many testers do not recommend the Nike Kobe AD Mid for outdoor use. The rubber outsole is super soft and will wear down quickly.
A good number of wearers are disappointed with the shoe's lack of ventilation.
Because of the non-existent ventilation, most users are complaining that it gets really wet inside the shoe.
Several are complaining that the moisture causes awful blisters and calluses.
According to a significant number of players, the traction does not hold up well on dusty courts. Frequent wiping is recommended.
Bottom line
The Nike Kobe AD Mid is a great performance basketball shoe if you can get it at a discount. It presents a great deal of improvement from the previous Nike Kobe A.D. model, but its negatives just don't make it a must-cop at its full retail price.
Tip: see the best basketball shoes.
Our reviews
The popularity of the Kobe Bryant shoe line is surely noted among players who have played basketball at any level for a decent amount of time. Pulling up at any basketball court, it is unsurprising to see any of his original series starting from the Kobe 4 being rocked. Yes, over a decade worth of signature kicks still making their routine appearances.
In my opinion, they are the most sacred signature line in the hoops world. Credits to their clean design, innovative lightweight tech specs, and exclusivity (they are often among the most expensive performance sneakers released each year with limited supply).
Last year, I finally decided to pull the trigger and get my first Kobes. Growing up, I had typically opted for team models like the Hyperdunk and Hyperfuse chains due to Kobes being a good deal higher in price, but I caught these on retail for $70 and had to cop!
I loved their simplistic mid-cut design and also noted their popularity among many favorite NBA stars.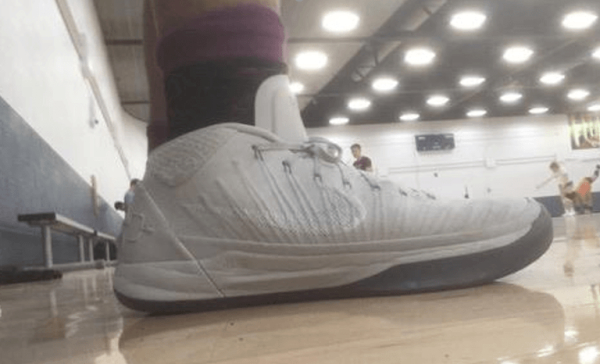 Traction
I found the traction on these to be very strong on clean courts, with a consistent reliable grab. When playing on dusty courts, they did collect dust pretty quickly. So, be prepared to wipe frequently, but they will still do a good job.
I do want to note the traction needed no time to break in for me and were beastly out of the box.
One unfortunate aspect to note is their durability. After about fifteen or so long indoor pickup sessions, you can see some minor heel drag and upper traction wear. So, I wouldn't grab these as the sole option for a long season and I definitely would not recommend them for outdoor play.
The rubber is quite soft but should serve any weekend warrior for a good satisfactory time.