7 Best Running Shoes For Walking in 2023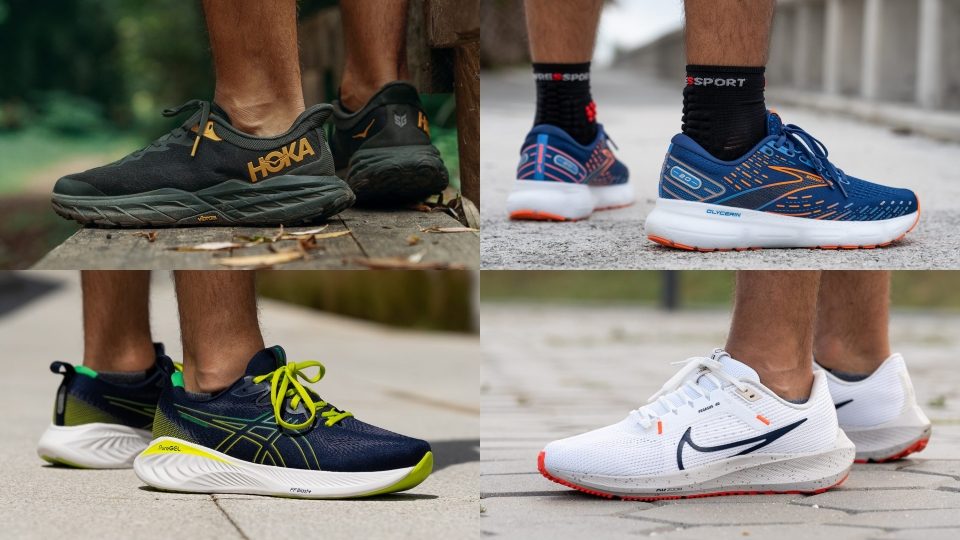 We earn affiliate commissions at no extra cost to you when you buy through us. Why trust us
It's undisputed — running shoes have the best cushion not just for marathons but also for your daily casual walks. If you want to have just one shoe to rock your daily jogs and stay comfortable all day long, there are a lot of running shoe options that can double as your pair of walking shoes.
And in this list, we are giving you the cream of the crop in terms of cushion, style, support, and price, which are the topmost priorities when it comes to choosing the right pair of walking shoes. We have tested each shoe and filtered the strong contenders to the weak ones based on our intense scrutinization.  
Comparison of the 7 best running shoes for walking
| | | | | | | | | |
| --- | --- | --- | --- | --- | --- | --- | --- | --- |
| Best | | | | | | | | |
| CoreScore | | | | | | | | |
| Users rating | | | | | | | | |
| Experts | | | | | | | | |
| Best price | | | | | | | | |
| Ranking | | | | | | | | |
| Popularity | | | | | | | | |
| # of colorways | | | | | | | | |
Unsurprisingly, the best running shoes are also excellent walking shoes. Many essential shoe features remain unchanged, no matter your speed.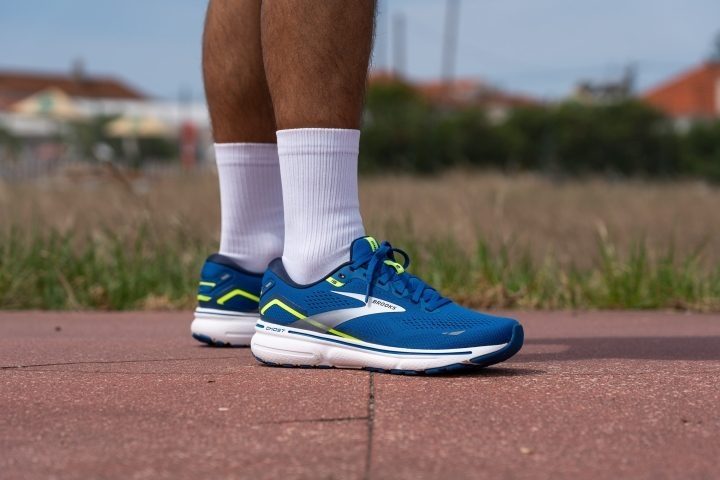 However, that doesn't mean all running shoes are suitable for more pedestrian pursuits. And running shoes are increasingly designed around performance-oriented features, sometimes at the expense of their walking versatility.
Here is how to identify and choose among the best running shoes that are still fit for walking.
What makes a running shoe good for walking?
Whether you're walking or running, the best shoes do the same things well: they are comfortable, durable, supportive, and (hopefully) stylish enough to be more versatile than your typical pair of running shoes. 
Comfort
Adequate midsole cushioning, flexible and breathable upper construction, and ergonomic footbed design are nearly universal qualities of every great running shoe. These qualities make for the best walking shoes, too.
The most comfortable running shoes for walking tend to have average-to-high stack heights (midsole thickness). Low-stack (minimally cushioned) shoes provide ground contact and feel light and nimble, but are not very comfortable for walking or working on your feet.
The optimal heel stack height for a comfortable walking shoe ranges from 30 to 40 mm.
Durability
Durable running shoes are often even more durable when used as walking shoes. This is because walking creates significantly smaller impact forces than running, so it takes longer to compromise the material integrity of a shoe's midsole foam. Compressed midsoles are what typically spell the end of a running shoe's useful lifespan, as they will no longer absorb and distribute shocks effectively.
High-quality and durable running shoes last for at least 500 miles. If you use them mostly for walking, it is possible to double that mileage.
We also test the durability of each shoe's toebox and heel padding as well as the rubber outsole. Using a Dremel allows us to see how wear-resistant each of these shoe parts are.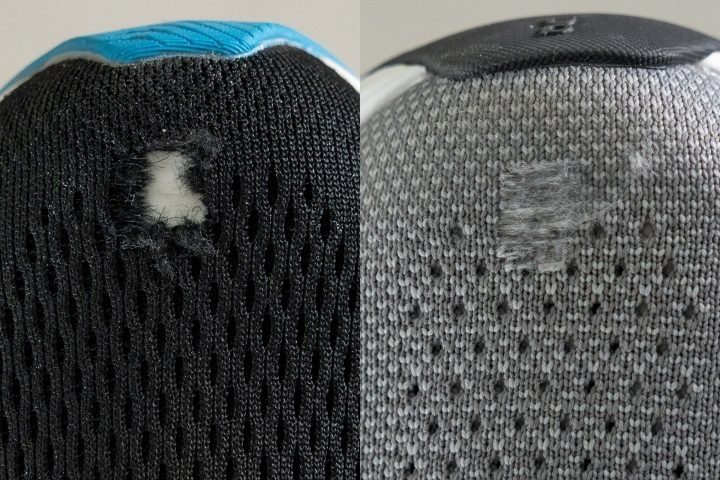 Support
The support features you need depends on personal preferences and your unique biomechanics. Fortunately, the shape of your foot remains the same—whether you're running or walking. If you need extra arch support or stability features to correct overpronation, you will benefit from wearing those supportive shoes for both running and walking.
Some of our favourite running shoes with arch support are Brooks with "GTS" in their names. GTS stands for "Go-To-Support." Another all-time favourite is the ASICS Gel Kayano series.
Style
Neon green and orange running shoes look slick if they're paired with split shorts and a race bib. But they're a little more conspicuous than desired for a casual weekend stroll through town. The best running shoes for walking tend to reign in the bright colorways in favour of more versatile styles.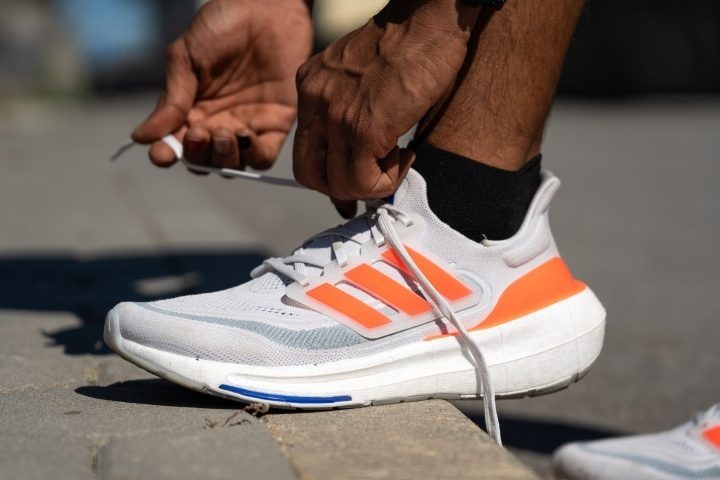 The best running shoes for walking shoes to consider
In testing dozens of running shoes for comfort, support, style, and more, we identified the running shoes that best moonlight as reliable walking shoes. Here is a quick summary of what makes them exceptional.
Adidas Ultraboost

Cushioned Comfort

Well-cushioned yet super responsive, the Ultraboosts are simply a joy to walk in. It is also supportive, stable, and built with durable outsoles and upper components.

Brooks Adrenaline GTS

Stability Stand Out

Brooks' GTS guide rails arm the Adrenaline with outstanding stability characteristics. Further, its comfort, cushioning, and breathability outmatches most other running stability shoes.

Asics Gel Nimbus

Plush Cushioned Cruiser

The Gel Nimbus was designed to eat up easy miles and protect tired feet on recovery runs. It is also a maximum cushion, endlessly comfortable walking shoe.

Nike React Pegasus Trail

Off Road Versatility

The Pegasus Trail is a lightweight and comfortable trail running shoe. Smaller lugs make it perfect for hiking and trail running on dirt trails, but it is not too overbuilt for casual wear around town.

Hoka Clifton

Do-it-all Daily Trainer

Big on cushioning and comfort for long days on your feet, the Clifton is a classic daily training or work shoe.

Adidas Duramo

Low-budget, High Performing

The Adidas Duramo is comfortable, breathable, and provides impressive cushioning. It's more than you'd expect for a shoe and an entry-level price point. 

Brooks Ghost

Lightweight All-Rounder

The Ghost is Brooks' eternally popular daily trainer. It is lightweight yet comfy and durable—a perfect all-round running and walking shoe for anyone who regularly does both.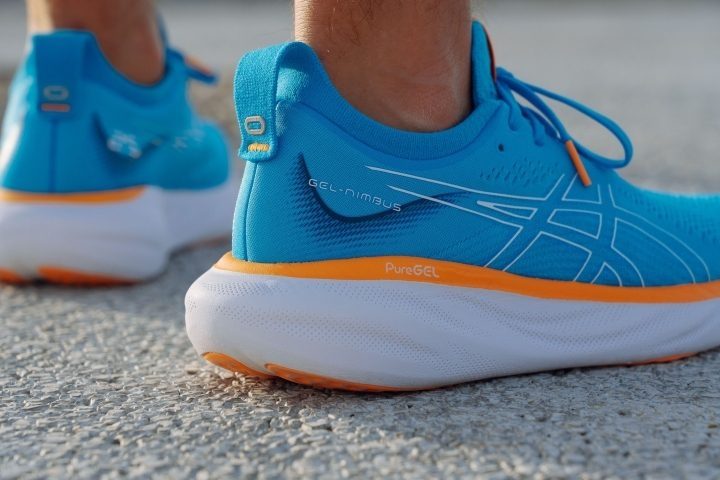 Running shoes for walking: features to avoid
Although similar in many ways, the biomechanics of a walking and running stride still have some remarkable differences. With innovations in shoe technology, designers are increasingly targeting the biomechanics of running specifically. As a result, many modern running shoes do have features that make them super-optimised for running but not ideal for walking. 
Some features to avoid when choosing running shoes for walking include:
Carbon plates: High-end performance-oriented running shoes feature a thin carbon plate above the midsole. These ultralight plates maximise stride efficiency and encourage a quick heel-to-toe-off. It makes them a game-changing innovation for uptempo running, but the propulsive effects are actually a bad thing for walking due to the biomechanical movement changes they encourage.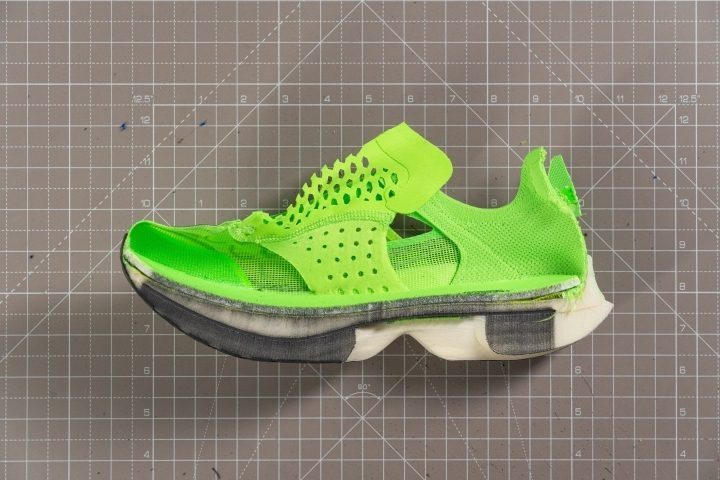 The black piece inside the white foam is the carbon plate
Aggressive rocker designs: Running shoe insoles have a rockered shape to encourage an efficient and propulsive stride. Rockered insoles that are particularly stiff and aggressive may feel awkward while walking.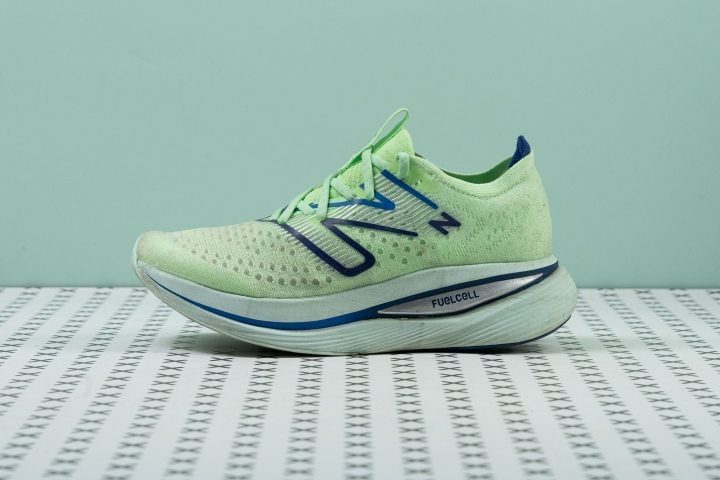 Advanced PEBA-based foams: PEBA (polyether block amide)-based foams are used in many running shoes marketed for race day or uptempo training sessions. They are light, stiff, and bouncy to encourage optimal running efficiency. While helpful for chasing a marathon PR, this efficiency is unnecessary for walking. Stiff foam midsoles like this create greater instability and are less suitable for slower paces and walking gaits.
FAQs
What are the best running shoes for walking?
The best walking shoes for running are comfortable and breathable, with moderate midsole thickness and excellent durability. The Adidas Ultraboost Light is our overall favourite walking shoe for running. 
Can I use trail running shoes for walking?
Trail running shoes can make for excellent walking shoes, especially if you are walking primarily on natural surfaces. Indeed, many hikers and backpackers now prefer the comfort, breathability, and traction of trail running shoes over heavy and clumsy hiking boots. 
Are low-drop running shoes appropriate for walking?
Low-drop running shoes can be good for walking, but like most things, it depends on your stride and personal preferences. Higher drop (10-12mm) shoes encourage heel striking, which puts more strain on the knees and hips, but less on the calves and feet muscles. Low-drop (0-6mm) shoes do the opposite.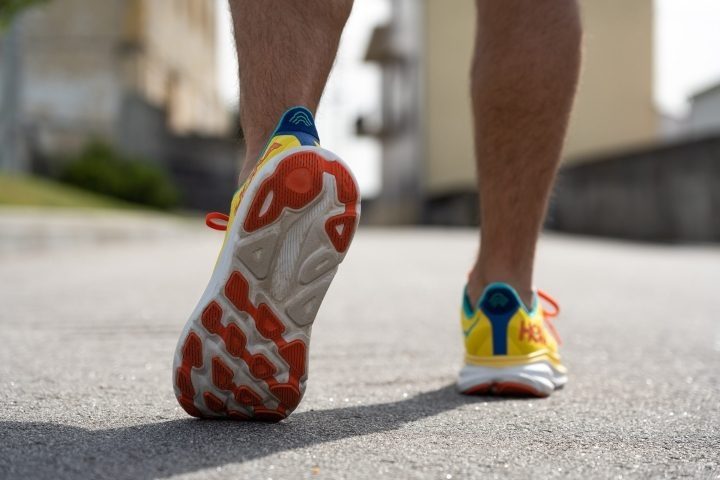 How we test running shoes
There are a lot of things we consider before we choose the best running shoes for walking. And to make sure we end up with the finest, we put them through a series of tests in our own RunRepeat testing lab. Here we do the following: 
Cut the shoes into several pieces to measure them via 30+ parameters, including flexibility, strength, cushion, and more
Log 30-50 miles of running in various terrain and conditions
Take note that for all the shoes we test, we buy with our own money to avoid brand bias.