If you want a shoe that screams comfort, we couldn't recommend the Brooks Ghost 13 enough! It's a neutral daily trainer that's padded so generously all throughout, it felt like a couch to our feet. It didn't make us run fast, but it made our feet stable and protected from all the pounding on the pavement - easily, this is our champion on long, easy-paced runs!
Pros
Superb comfort
Stable ride
Very breathable even on summer days
Good grip both on wet and dry surfaces
Smooth transitions
Flexible
Wide toe box
Great for slow and long runs
Cons
Can't go fast
Outsole lacks durability
The verdict from 21 experts and 100+ user reviews
The majority of experts agree that the shoe highlights comfort above all. They find it "exceptionally comfortable" and a model that's "all about comfort."
"Not particularly memorable," "[just a] safe choice," "Brooks plays it safe with this one" - this is how experts find the 13th iteration of the Brooks Ghost. When compared to other daily trainers, experts just agree that "it's not [their] favorite."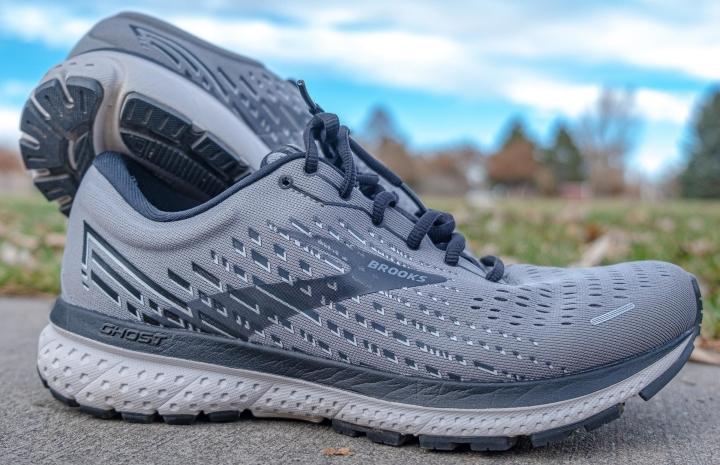 Who should buy the Brooks Ghost 13
Runners looking for a:
maximalist daily trainer for road running,
comfortable ride during recovery runs and slow-paced long runs.
Who should NOT buy the Brooks Ghost 13
Don't buy this shoe if:
Ghost 13 vs. 12: A familiar ride
Experts all seem to agree that the Brooks Ghost 13 "is not wildly different" from the Ghost 12. Here are some of their thoughts on the changes:
Brooks Ghost 13 vs. Ghost 12
What got better
Softer underfoot feel
Plusher wrap
Better breathability
Accommodating fit
Smoother ride
Firmer heel adds stability
Ample shock protection
More flexibility
Roomier toe box
Lighter (10.1 oz over 10.4 oz)
Should you upgrade? Only if you didn't like the rigid underfoot feel in the 12 and wish it was wider and lighter.
Comfort amplified in Brooks Ghost 13
The comfort delivered by the new midsole and upper of the Brooks Ghost 13 received nothing but praise from almost all experts. Many are fond of the instant step-in comfort of the shoe and its stretchy plush upper.
They describe the midsole as "far more luxurious" than other mid-range daily runners and the upper as "very soft."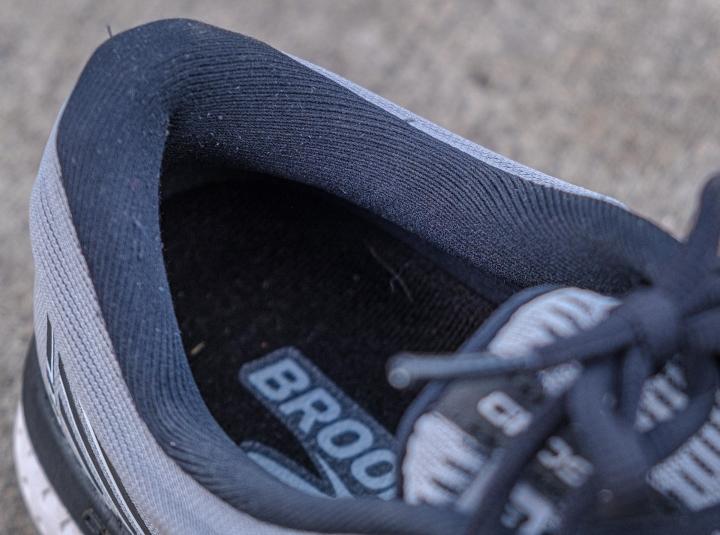 Durability is as bad as it gets
More than half of the experts who covered the sturdiness of the shoe are in coherence about the outsole wearing fast. Some have already noticed the outsole down to half from its original thickness after 100 km and are convinced that after 200 km, the midsole is already going to be exposed!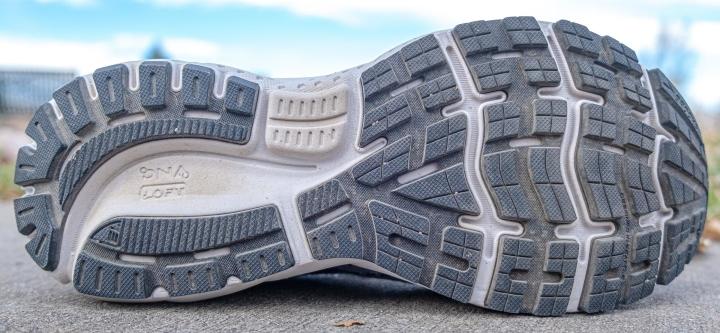 Responsiveness is not its forte
A gripe that the majority of the experts share is that the Ghost 13 "lags behind in responsiveness." They agree that it's simply not "it" for those who want to go fast.
Smooth and stable ride
Experts' comments on the Ghost 13's ride are: "consistent and stable," "smooth," and "effortless transitions." They all attribute this to the shoe's drop (12 mm) and its full-contact outsole.
Hefty weight
Experts who commented on weight are in sync when they say it's heavy (10.1 oz). For reference, it's also heavier than its competitors like the Nike Epic React Flyknit 2 (8.7 oz) and the Saucony Ride 13 (9.7 oz).
Good grip on Ghost 13
The general consensus on the traction of the Brooks Ghost 13 is that it's good both on wet and dry surfaces.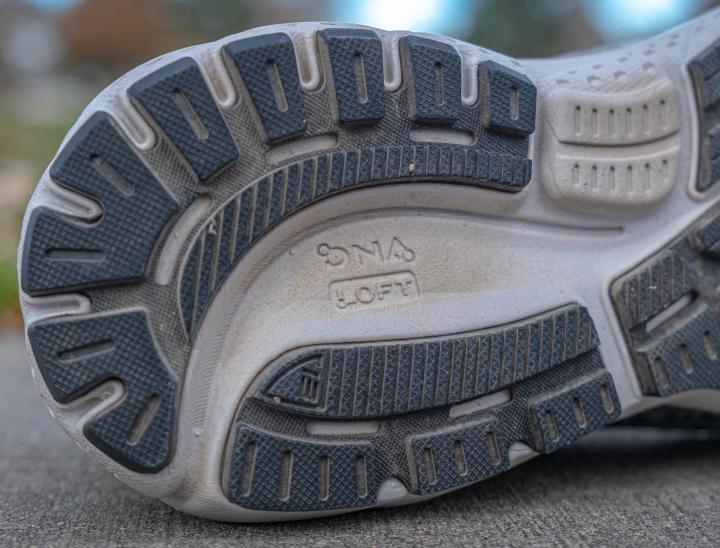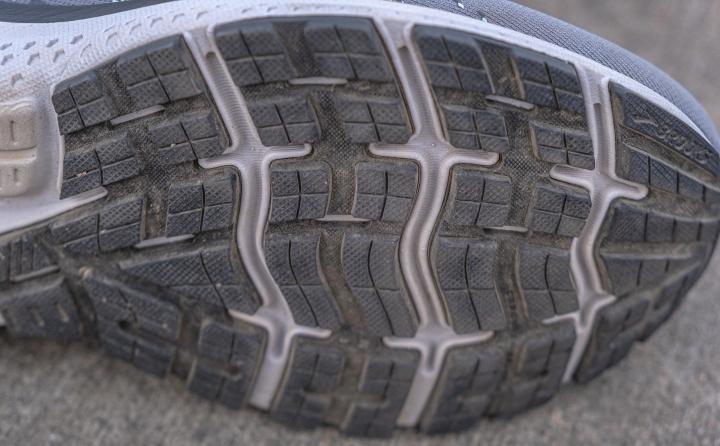 Roomy fit and an even roomier toe box
If you have narrow feet, avoid the Ghost 13. Instead, you can consider the Brooks Levitate 4 which has a snugger fit.
Multiple experts who mentioned the fit of the shoe claim that it's "roomier than the previous versions of the Ghost," and "accommodating," to the extent that some have experienced lateral slippage.
The toe box allows more than enough room for natural toe splay. Some experts even found that their "toes slide around."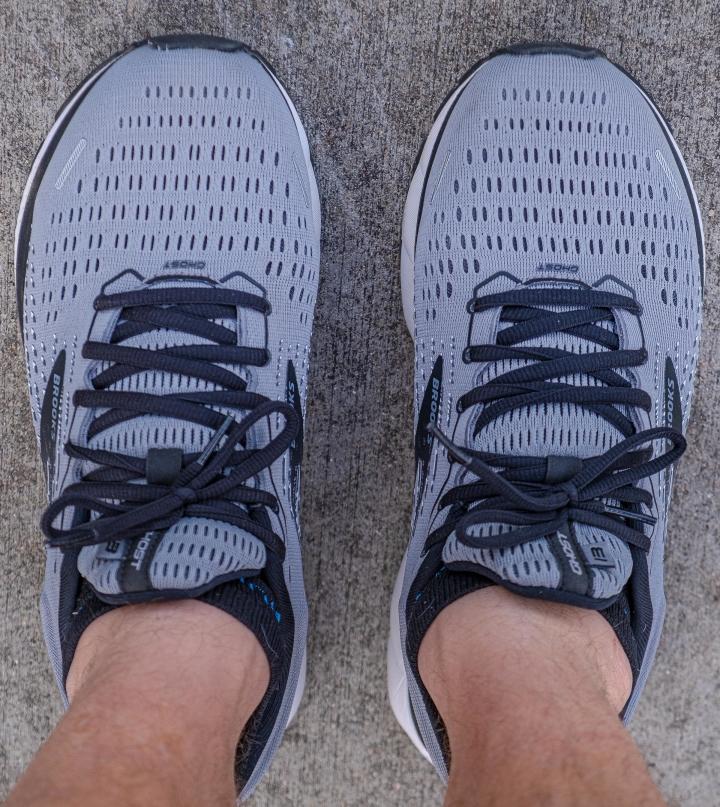 Ghost 13 couldn't get more breathable than this!
Those who tackled the shoe's breathability highly commend it. An expert who ran in the Ghost 13 during winter said that he "felt the cold icy wind." Another who ran during summer stated that there was "no clamminess" in the shoe.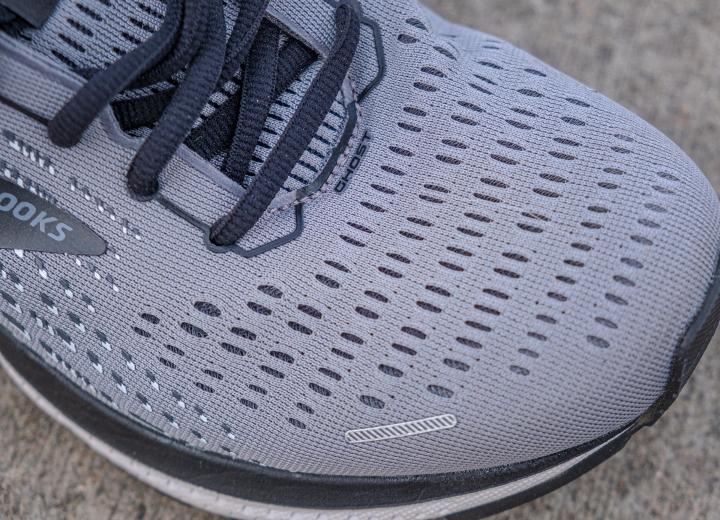 Flexible outsole
All are in agreement that the flex grooves of the Brooks Ghost 13 provides "flexibility in perfect areas to match foot motions." This allows for smoother foot movement and promotes the natural bend of the foot.
If you want a stiff shoe, Ghost 13 is not it. Some experts are bothered with its flexibility as they prefer a snappy toe-off.