The Nike Zoom Victory Waffle 5 has become a go-to cross-country shoe for many athletes including us! It is a premium option from Nike in the spikeless category. So, if your XC federation bans the use of spikes, this flat is among the best to consider.
Pros
Excellent materials
Excellent build
Lightweight
Performs well on softer terrain
Responsive forefoot
Snappy ride
Moisture-wicking
Cons
Tight midfoot to toebox
Requires break-in period
Irritates the Achilles
Who should buy the Nike Zoom Victory Waffle 5
You are sure to appreciate this cross-country flat from Nike if:
you are an advanced XC athlete who needs a high-class cross-country shoe
your area prohibits spikes (i.e. California) or you just don't like the feel of spikes underfoot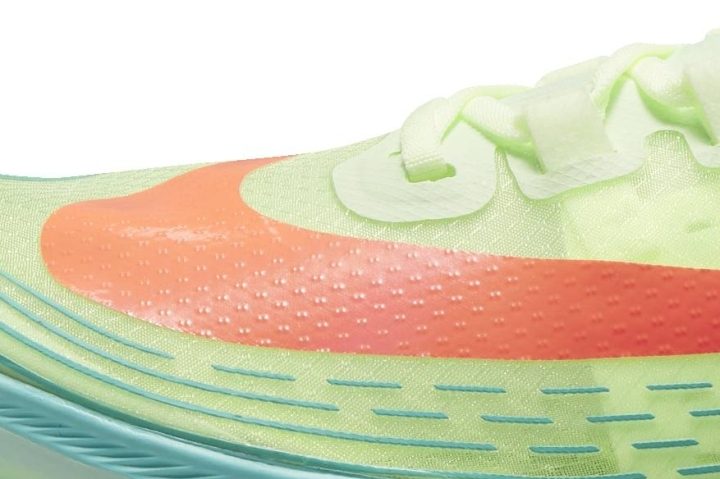 Who should NOT buy the flat
If you prefer spikes, we think that you will be better off with the Waffle 5's spiked counterpart - the Nike Zoom Victory XC 5.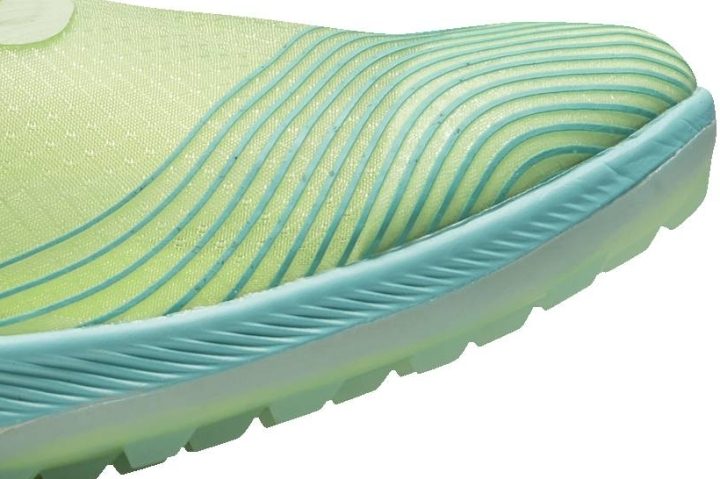 Beginner cross-country runners will most likely benefit from shoes like the Nike Zoom Rival Waffle 5 or the Nike Air Zoom Streak LT 4. These flats are much easier on the wallet and have more a comfortable in-shoe feel.
Nike Zoom Victory Waffle 5 is the brand's best XC flat
As much as a spikeless cross-country shoe can do on demanding courses, the Victory Waffle 5 does it. It sports identical features to the renowned Zoom Victory XC 5, minus the spikes. From our experience, this shoe is a real gem for regular non-muddy courses.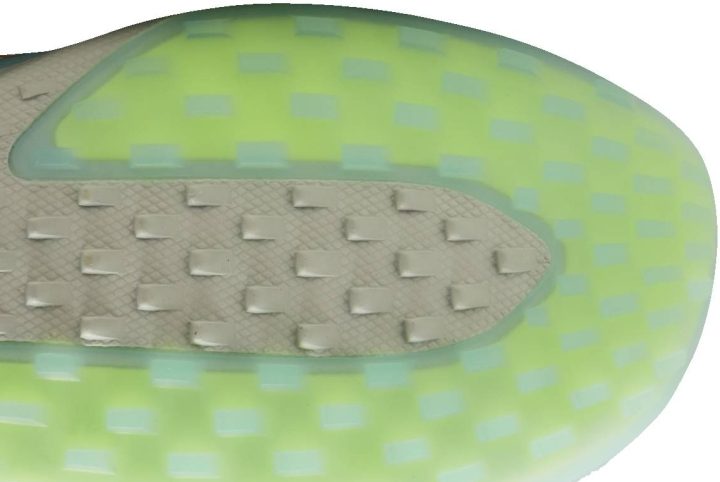 The shoe's all-rubber outsole provides grippy traction on a variety of surfaces. In addition, it features efficient, anti-clogging traction from six rubber spikes.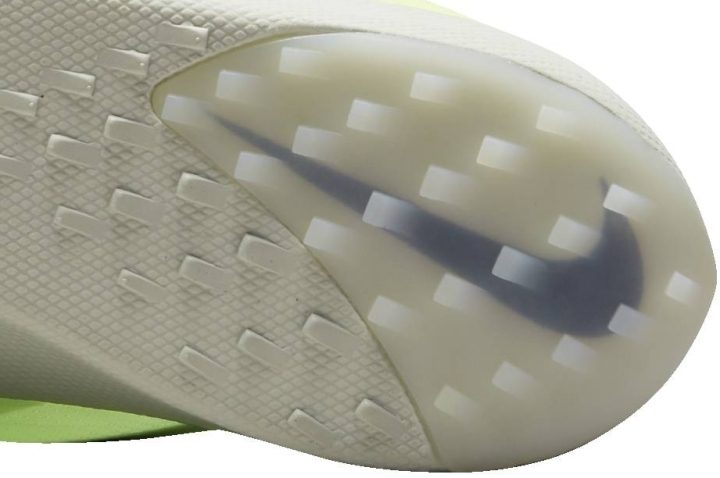 Extremely lightweight
It is easy to forget that you are wearing a pair of shoes with the Zoom Victory Waffle 5. It's got a barely-there feel with 4.6 oz (130 g) per shoe. For reference, the average weight of cross-country shoes is 5 oz (143 g).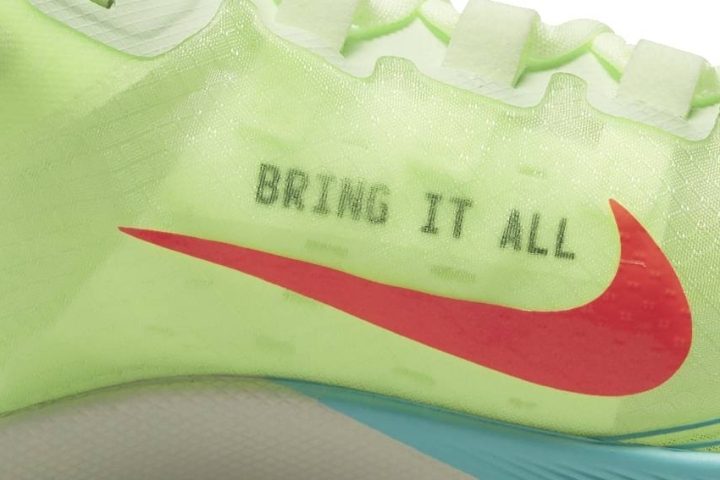 Propulsive ride of the Victory Waffle 5
A thin layer of cushioning placed on the Waffle 5 delivers a lightweight yet responsive ride. And for that extra speed boost, a stiff carbon fiber plate is added to the shoe. We felt like it was really pushing us forward!
Similar technology is used on Nike's top-range marathon shoes which helped to break the world's marathon finish time record.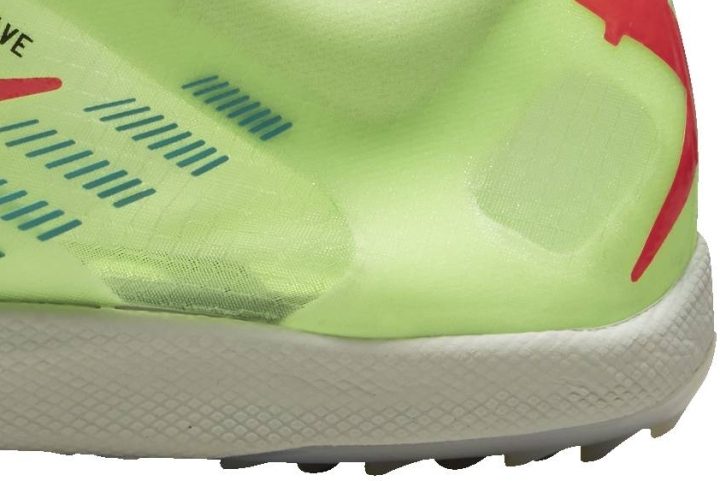 Snug upper keeps you locked in
Nike put three fused layers on the Victory Waffle 5's to create an extra snug fit and it indeed kept us secure on the move. The arch band wrapped around the midfoot contributes to the support over uneven terrain.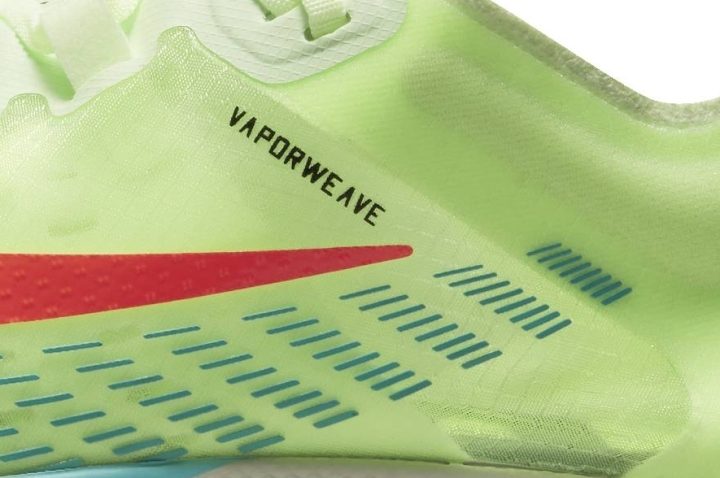 We took note of the water-resistant characteristic of the upper which proved to be effective in keeping our feet dry throughout the meet.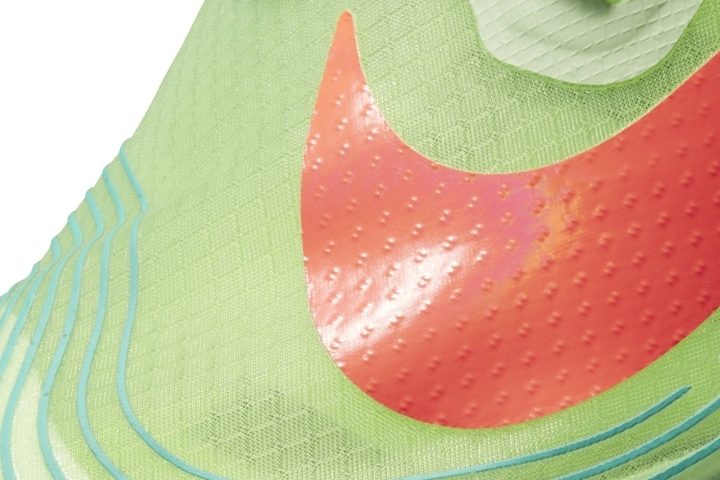 Unfortunately, there are a few drawbacks to the upper:
it can be difficult to put on
it tends to rub the heel
it runs small: you will most likely need to go a full size up from your regular shoe size to achieve the right fit in the Nike Zoom Victory Waffle 5