The Nike Zoom Rival D 10 is a well-cushioned, supportive, and flexible long-distance track and field running shoe. It is made with a low-profile forefoot plate, and it feels and runs more like a road racing flat than a traditional track spike. Most users say that the Zoom Rival D 10 is a great purchase for its price, versatility, and unrivaled performance.
Pros
Comfortable in-shoe feel
Great arch support
Awesome for beginners
Durable
Lightweight
Allows natural flex
Perfect for races
Great value for price
Spike tool and drawstring bag included
Cons
Hit-or-miss padding
Break-in needed for wide feet
Who should buy Nike Zoom Rival D 10
Get this track running shoe from Nike if you want a bit more underfoot support for longer races. It's great for 800 to 1000m races but intended for anything up to 5k. That's considered "distance" in track. It shines when the paces are at maximum - so this is a perfect shoe if you're looking for a race shoe or something to do sprints in.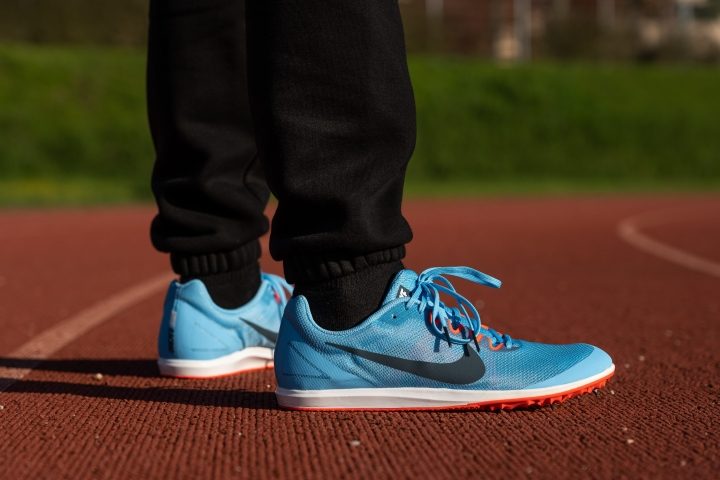 Given its price point, racers are all aligned about it: it delivers a lot and is perfect for beginners.
Who should not buy these track spikes
If padding is important to you and you know exactly how much of it you want, check out Nike ZoomX Dragonfly if you're looking for a racer with basically no padding. Or look at the Nike Spike-Flat and Nike Zoom D if a more padded (especially heel collar) distance race spike interests you.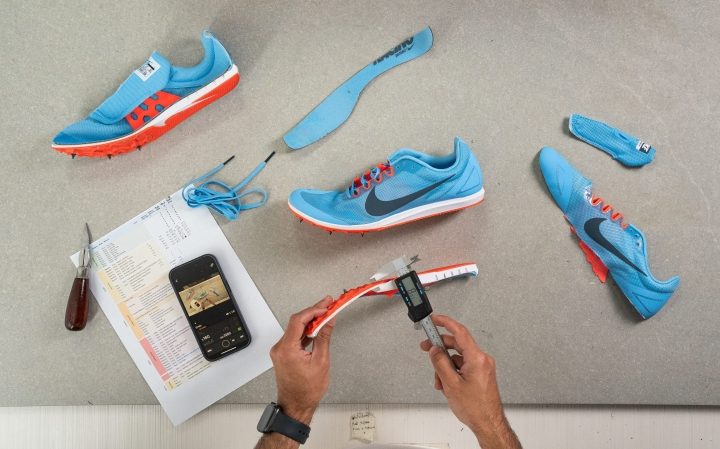 Breathability at its best
As one of the runners says, the Rival D 10 is "unbelievably breathable." Many racers have complimented the upper for being extremely breathable - just as expected for a long-distance spike.
See how easily light shines through the shoe's mesh material.
Spikes: technical overview
The shoe's outsole uses five ¼ pyramid spikes. These removable spikes offer custom traction for a better grip on the ground.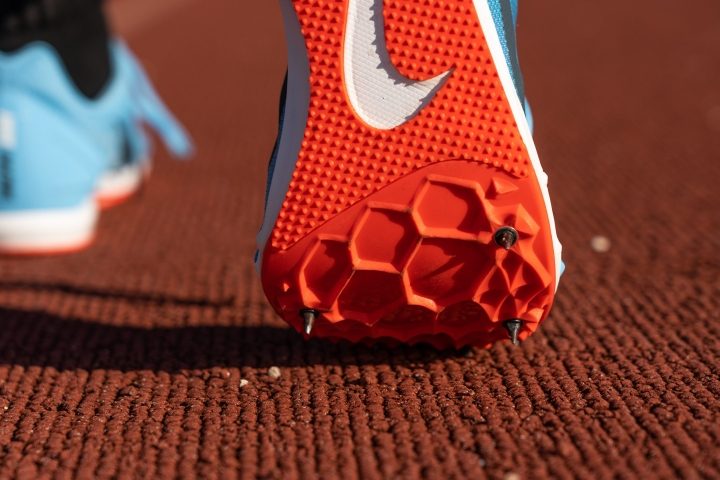 Same as the well-known Nike Zoom 400, the shoe's outsole is fitted with the Pebax spike plate. It is computer-designed with geometrical cutouts that help in reducing the shoe's weight.
The Pebax plate also improves flexibility and stiffness where it is needed and it provides stability in the Zoom Rival D 10 with minimal bulk.
Fact check
This Nike spike is indeed incredibly flexible in the forefoot. If we compare it to the average of regular running shoes, the Rival D 10 is 54% more flexible.
The shoe appears to be very pliable in hand as well. We gave it 1 out of 5 (5 being the stiffest) on both longitudinal and torsional flexibility.
This is one of the springiest spikes you can get from Nike.
Awesome price, especially for beginners
This is one of the most praised things about the Nike Zoom Rival D 10. As a runner summarized it perfectly, "For the price, they were a steal! Overall good purchase!"
Nike Zoom Rival D 10 hit-or-miss padding
While some got exactly what they wanted - a racing spike, others complained that the Rival D 10 does not have enough padding. However, there were only a handful of such comments, so it is definitely not a deal-breaker, especially if you use these spikes for their purpose - padding is not a wanted feature in very fast spikes.
Fact check
The shoe's tongue is 3.4 mm thick. It's actually not the thinnest one out there. Some running shoes have tongues that are only 1.1-1.3 mm.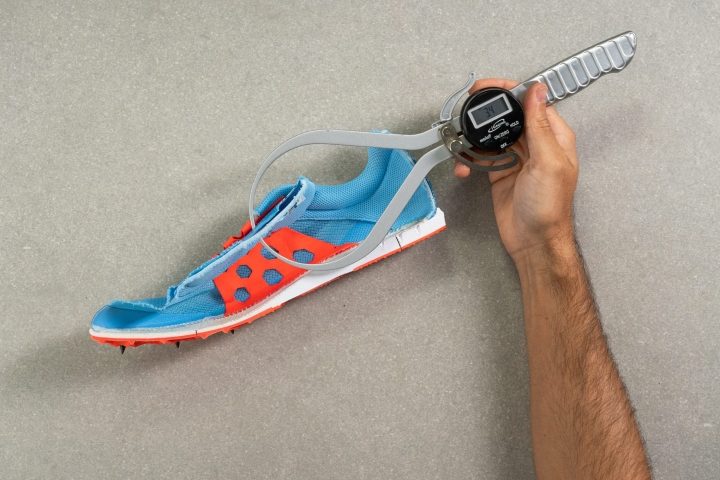 It's not like the spike has no padding at all either. There is an ample amount around the heel collar that prevents blisters.
Make sure you get the right size
Be alerted upfront: runners with wide feed said that they needed to break these spikes in before getting to the comfortable state.
Fact check
In its widest part, we measured the toebox at 96.4 mm.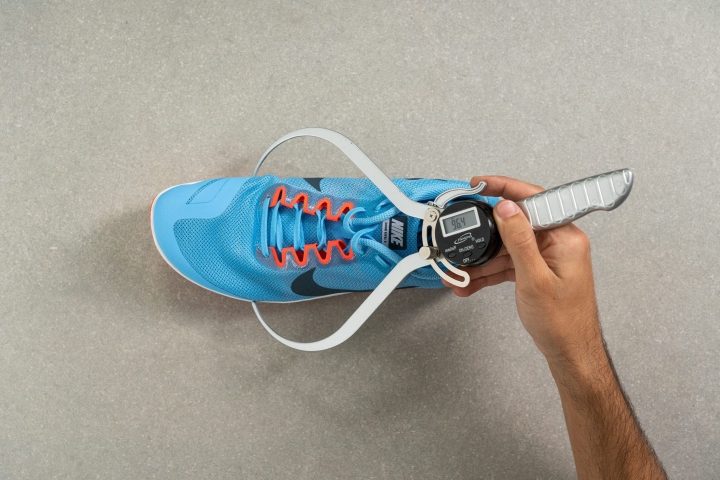 The Nike Zoom Rival D 10 is a unisex track and field shoe. It is available in medium B sizing for men and medium D sizing for women.
Rival D 10 has great arch support
The Zoom Rival D 10 is sculpted to give support under the arch. Its shape is also straighter than most track shoes, thus providing more material under the midfoot.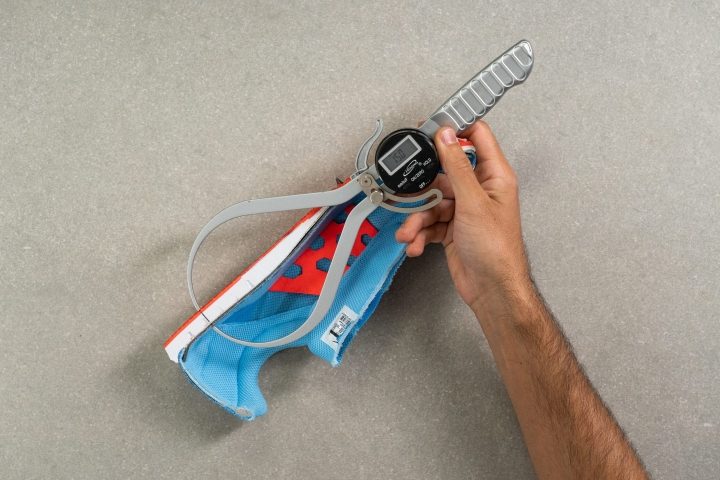 The shoe's arch band secures the midfoot area which keeps the midsole in place and the same time reduces in-shoe slippage.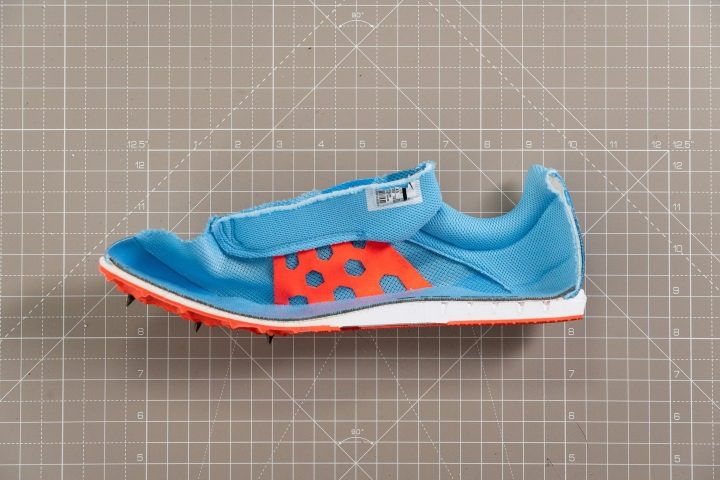 Superb comfort
Runners praise the Nike Zoom Rival D 10 for offering plenty of comfort. And here's why:
The anatomical toe shape allows space for comfortable toe splay.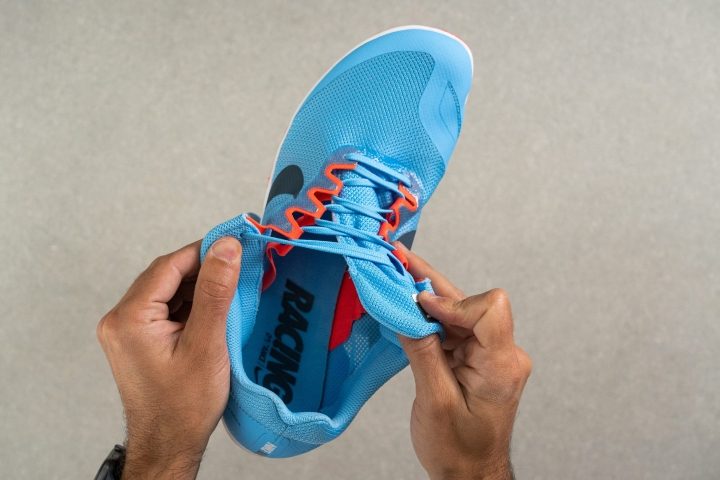 The ankle collar and tongue are made of plush material, which is the padding typically found in a training shoe.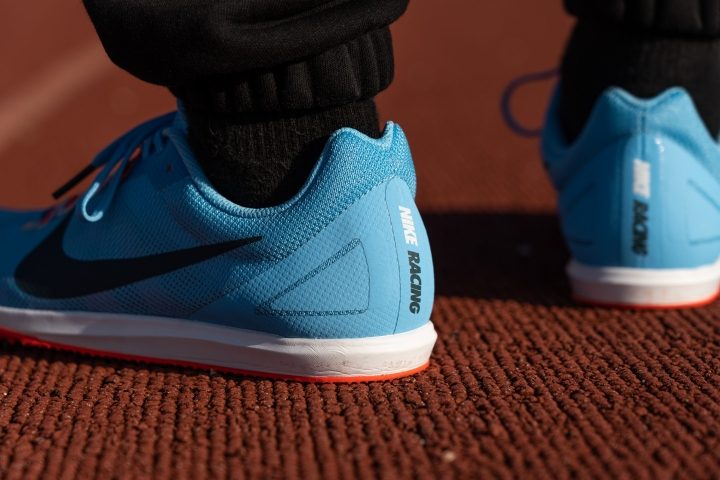 No-sew overlays wrap the heel.
A thin rubber layer then covers the heel and midfoot area of the shoe, providing durability and accommodating any footstrike.