No matter what the current fashion trend is, the NB990 is one of

those sneakers

that remain relevant and a true classic. Adding to its no-fail flair is unparalleled comfort and support that keeps us cozy throughout the day. Moreover, it is surprisingly lightweight despite its various overlays and a tad bit of a thick sole. We can definitely vouch that this is a must-have, especially if you're into sneakers with an appeal that never ages.
Pros
Great cushioning

Superb foot support

Fashionable colorways

Stylishly versatile

Does not drag the foot down

Long-lasting

Premium quality

Available in wide widths

Made in the USA
Cons
Pricey range

Smelly after a few months
Who should buy the New Balance 990
Apart from fans of New Balance classic sneakers, the New Balance 990 suits you if you:
prefer wearing footwear that provides superior cushioning and support

enjoy sneakers that don't need any break-in period

love premium footwear that feels light on the feet

are on a hunt for sporty kicks that are available in wide-width

made in the USA sneakers float your boat

Who should NOT buy it
This sneaker might not fit you if you're working on a budget. Because it is made entirely in the USA and dressed with premium materials, New Balance 990 is priced at around $165. Alternatively, you may check several similar models from NB that are sold at a cheap mark. Check out the lightweight NB 327 or the classic NB 515.

New Balance 990: Displays a perfect balance between sporty and luxurious
The New Balance 990 speaks for itself such that no other fancy aesthetic is required for it to stand out. Its classic design and construction execute a sporty look that is versatile in style. The combination of materials on the upper, complete with structural overlays and tonal laces, finds a well-executed fusion of fashion and comfort.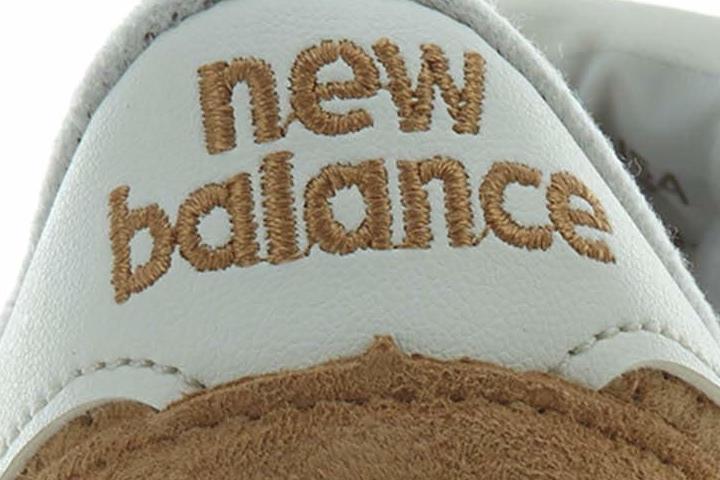 All-rounder with an enduring style
The New Balance 990 sneakers prove that classics sure give anyone a no-fail look. These running-inspired shoes offer several classic colorways that present the perfect mix of colors – subtle and not too loud or vibrant like other modernized running shoes released recently.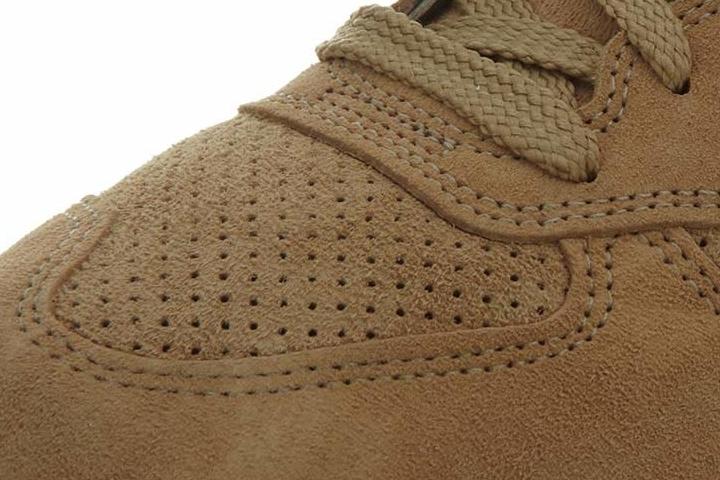 Cushy and supportive
We are fascinated that its Motion Control Device's heel cradle effectively keeps our feet supported and stable all day long. We found that this feature is ideal for flat footers as it allows the feet to move with ease and better comfort.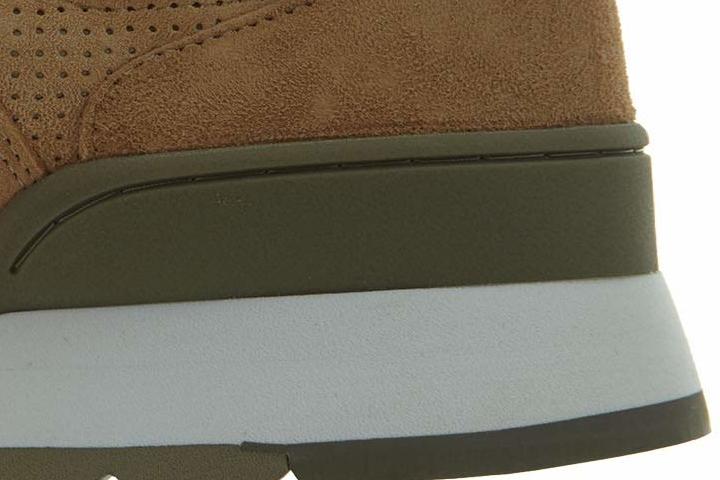 It feels like walking on air
Despite its well-overlaid upper and slightly thick midsole, this sneaker feels incredibly light on the feet; thus, this means we had an easy-walk experience even for hours.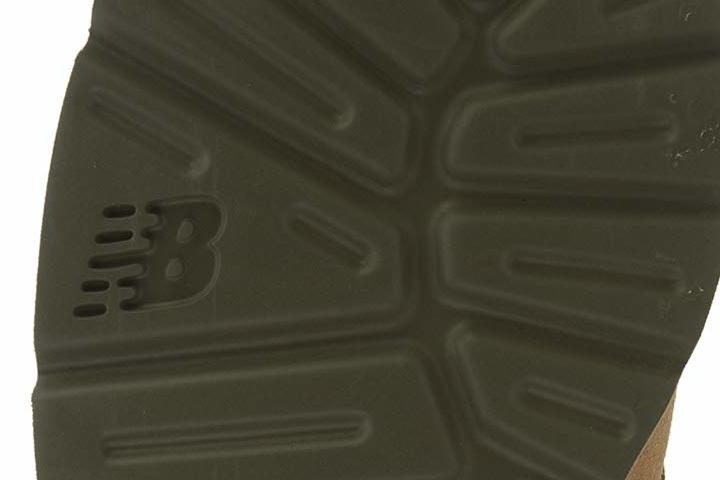 Has odor issues after a few months of use
Especially when this sneaker gets wet, we sure did find its odorous problem bothering. If this occurs on your NB 990, we suggest using a shoe deodorizer spray and exposing the shoe to open air and a few minutes under the sun to help alleviate this problem.
No signs of wear after several uses
We discovered that this sneaker lasts longer than most running-inspired sneakers because of its premium construction and top-notch materials.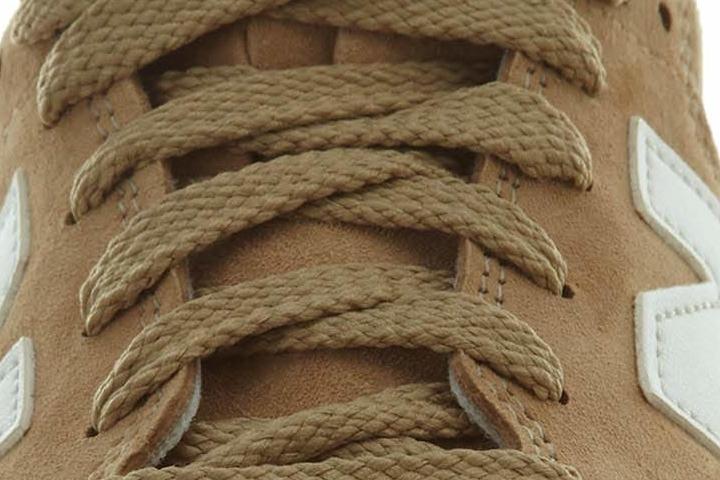 Prominently iconic
The New Balance 990 is recognized as one of the brand's most iconic silhouettes and has effortlessly left a footprint in the sneaker community despite endless transitions in the fashion trend. This model was seen frequently worn by Apple, Inc. co-founder Steve Jobs, mostly during company presentations and by US President Barack Obama. Other celebrities who are also followers of this classic are Ben Affleck, Jennifer Garner, and Hilary Duff.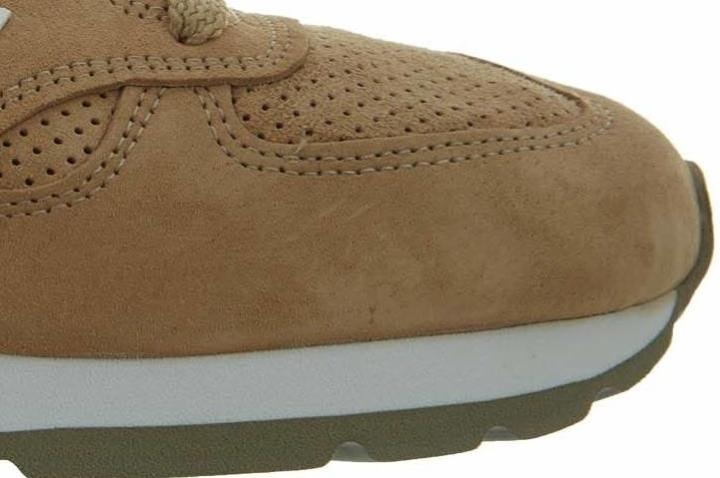 The rise of the New Balance 990
"On a scale of 1000, this shoe is a 990." was the statement that embodied the New Balance 990 sneakers during its launch in 1982 – the same year that Nike introduced the Air Force 1. More than three years in the making, the Boston-based brand aimed to be the "most innovative running shoe in the industry" with the perfect balance of cushioning, stability, and flexibility by utilizing top-of-the-line new technologies that are not present in any other New Balance shoes before it.
Introduced as the most technologically sophisticated running shoe at that time, the 990 retailed with a hefty price tag. It was the first athletic shoe to be unveiled at $100. It was one of the most expensive shoes back then, but that did not stop the 990 from selling out ten times beyond its projected sales. The market welcomed it positively mainly because it was, and still is, a shoe that delivers performance-wise.
The New Balance 990 pioneered the highly sought-after New Balance 99X Series. The NB 99X Series is a lineup of shoes produced by the brand with design and construction originating from the original 1982 NB990 model. It includes other NB classics such as the New Balance 995 (1986), New Balance 996 (1988), and New Balance 997 (1990), and the recent 990 variations like the New Balance 990v3 (2012) and the New Balance 990v4 (2016).