Budget-friendliness takes a spotlight with the 997H from New Balance. Indeed, it swims in the opposite direction of the all-time classic NB 997 price-wise. Streamlined for contemporary times, the New Balance 997H maintains the visual aesthetic of the OG's. It uses a mix of materials to give depth to the look while also taking on bright '90s color accents.
Pros
Sleek dad shoe
Affordable version of 997
Retro vibes
True to size
Wide foot friendly
Lightweight
Easy to style
Cons
Lacks in quality
Not supportive for some
Who should buy the New Balance 997H
This eye-catching silhouette from New Balance might appeal to you if:
you want a budget-friendly version of the iconic 997 that also goes on sale a lot
you need a unique colorway (there are around 50 color options to choose from)
you prefer a sleeker alternative to most dad shoes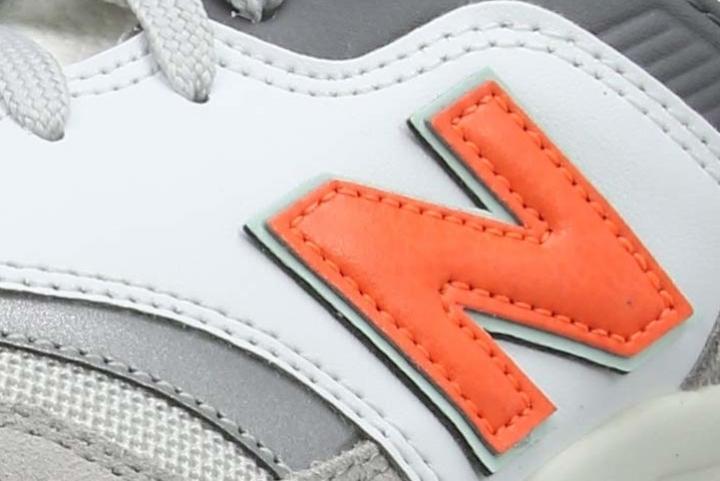 Who should NOT buy the sneaker
The New Balance 997H is made of decent quality materials, but if you are looking for a premium-level product and don't mind paying the price, it's better to go with the original NB 997. It is a much better put-together sneaker with more advanced and supportive cushioning and higher-quality materials. The good news is that you can catch a discount for it with RunRepeat!
And if you'd rather stay within the $100 budget, a solid option to consider is the New Balance 57/40. It is reported to be durable and supportive for all-day wear.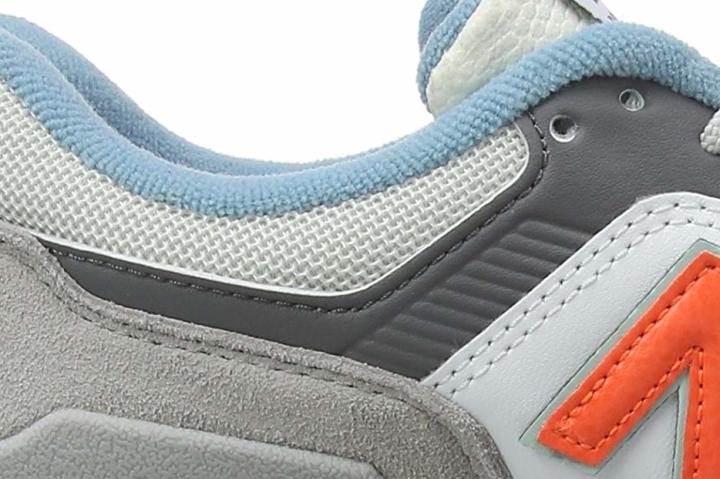 New Balance 997H: Practical and fashionable
The streamlined 997H is an iteration rooted in New Balance's impressive running series. Many silhouettes from NB's lineup flaunt clean, straightforward designs that have become fashionable classic sneakers in the modern realm.
The 997H embodies the brand's ideals. It values function above anything else and presents an X factor in the style department. Both men and women can easily match the 997H with any casual and sporty clothing and pick the solid colorway for the personality they want to convey.
Both sneakerheads and regular buyers refer to the 997H as "sleek" and "clean." As one reviewer says, it is "a bulkier looking shoe…but they are still kind of streamlined." "A little retro but modern," states another one.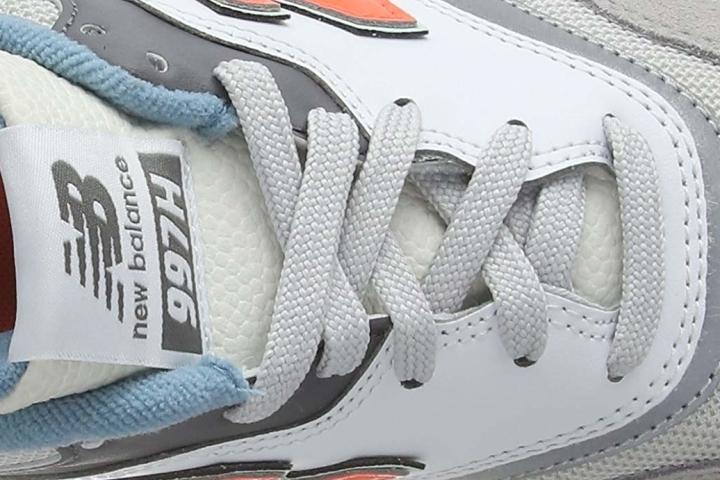 Plenty of colorways
Aside from its distinctively wedgy classic 997 silhouette, its '90s color palette undeniably stands out. Buyers specifically love that the colors presented on the website matched how they looked in person.
With at least 50 color options to choose from, including both subdued and vibrant ones, there is got to be one to match your wardrobe.
New Balance 997H vs. 997
In a nutshell, the 997H is the "cheaper sidekick" of the Made in USA NB 997 and is considered a great alternative. Visually, it is actually a challenge to tell the "H" apart from the OG.
The sneaker experts agree that this iteration managed to come up with an update that doesn't stray far from Steven Smith's classic and retains the original shape.
As for the differences, here is what sets the 997H apart, according to the experts:
it feels significantly lighter than the OG
the toebox mesh feels rougher and doesn't have the same give
simpler, more standard tongue design
the inner padding is less plush
the midsole is firmer and more generic (not the high-tech ENCAP technology)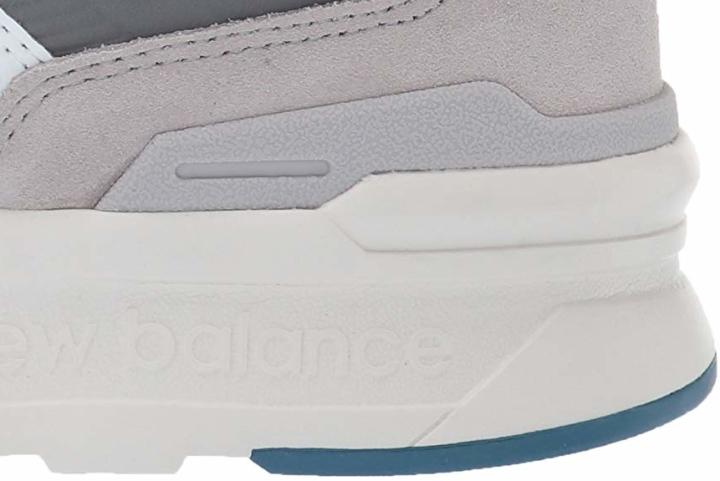 Decent comfort for all-day wear
The New Balance 997H is reported to mold well into its wearers' feet. It feels so light and gives a zero dragging-down sensation.
Experts find the midsole lightweight and describe the cushioning as adequate. But as one of them puts it, there is "nothing really new or groundbreaking" about it.
However, opinions are split as to whether the shoe is supportive enough for extended periods of wear. A good number of reviewers report that it is a solid daily beater:
"I can see people walking around in these for a day"
"I have lymphedema and these shoes are very comfortable"
"I work in healthcare and have 12-13 hour shifts, these shoes are very comfortable"
"I've worn the 995's, the 540's, the 2,000's, and these are the best by far."
On the other hand, some wearers complained about the shoe being too rigid and not supportive enough. They mentioned their feet feeling tired after wearing the 997H for a while.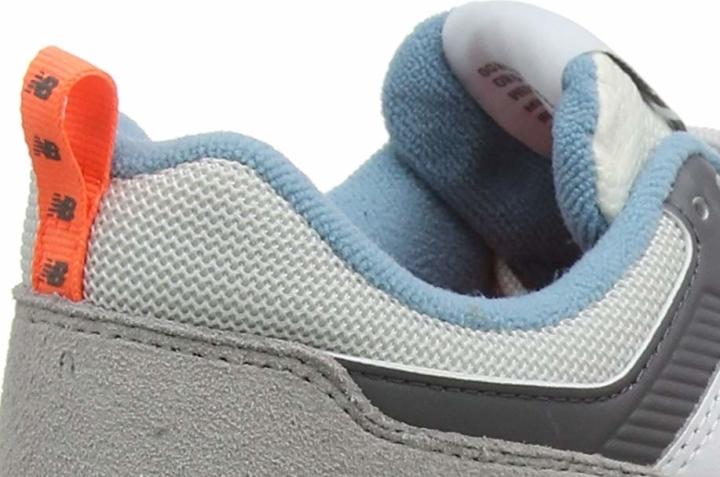 Safe to go true to size
A vast majority of 997H wearers agree that the sneaker fits just right in their regular shoe size. But they did note that the forefoot is a bit wider than normal. This is great news for wide-footers and those who prefer the extra space but it didn't seem to bother people with average-sized feet either.
Quality could be better but it's a budget-friendly shoe
While some reviewers were pleasantly surprised with the decent quality of materials for the shoe's affordable price, most people wished for more.
One sneakerhead reported that the shoe feels solid and has no glue stains: "better materials than I expected for that price point." Meanwhile, another expert received a pair with glue stains and loose threads.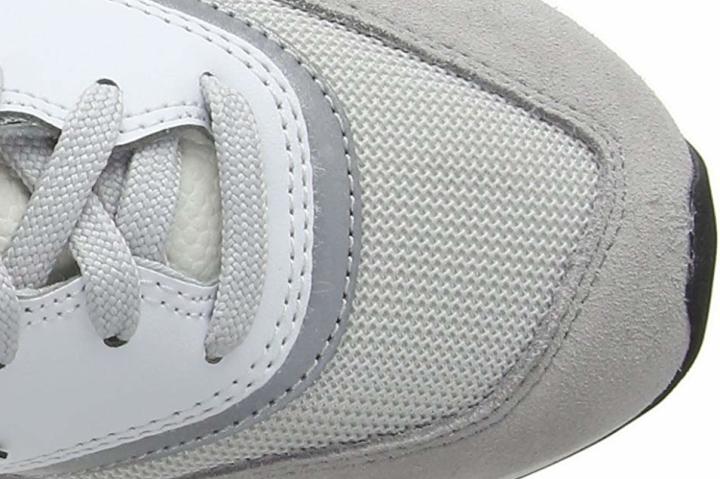 Most user reviews regarding the quality of 997H also tend to be more negative:
"soles also look cheaply glued to the rest of the shoe"
"defective, the sole seems to come off"
"fabric over the toe area is separating from itself causing a wave/ripple"
"quality is very plastic-y"