Super comfy, silky smooth, and sneaky fast! The Mizuno Wave Inspire 17 truly gave us a confidence-inspiring ride. It's a stability workhorse. If you want a supportive training run, it's the shoe to get, just as it's the right fit for a peppy, bouncy ride on race day. And as a true Mizuno, it's a killer in the durability department!
Pros
Perfect fit
Impressive lockdown
Moderate stability
Great for faster runs
Cushioned ride
No break-in needed
Really breathable
Good grip
Durable
Cons
Heavy
Limited color options
Mizuno Wave Inspire 17 review
The Mizuno Wave Inspire 17 is a moderate stability road running shoe that's great for those who overpronate and who yearn for a cushioned ride.
While the design itself may not blow anyone's hair back just on looks alone, the performance continues to be stellar for those who desire a workhorse of a running shoe!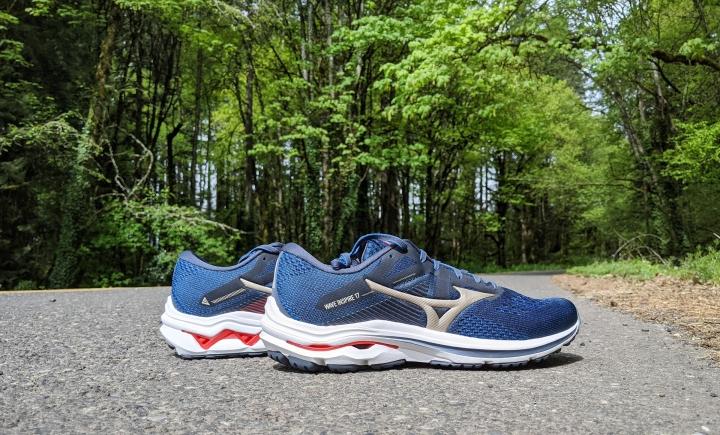 Who the shoe is (not) for
This shoe is ideal for the runner who desires:
the extra sense of security and stability, especially when fatigue comes into play toward the end of the runs,
a bit of zip in their stride,
an ideal training road shoe for racking up the miles without having to worry about shoe blowouts.
Don't buy this shoe if you mind stability (in this case, look for a neutral running shoe like Mizuno Wave Rider 24) or if you want a shoe made for a specific type of running only. This is a versatile shoe, not a devoted race shoe or a long-distance running shoe.
Mizuno Wave Inspire 17 fits perfectly
The shoe fits true to size, with room for the toes to function in comfort. Some in the past have complained about a small toe box experience for the Wave Inspire series, but I actually have enjoyed the room in the toe box for the Wave Inspire 17.
The laces have nice responsiveness and create a snug feel throughout the upper. The heel locks in for a fit that will last all day.
Superb design wrapped around stability
I have been comfortable running in the Mizuno Wave Inspire 17s since day one.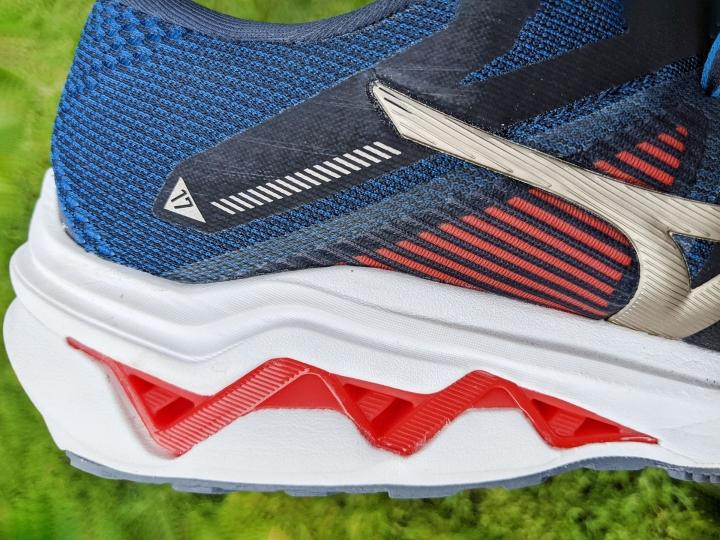 It really is the name of the game for a good stability running shoe as:
they provide plenty of support and plenty of comfort for those road miles,
the weight and heel to toe drop both fall on the high side of things (11 oz. and 12mm, respectively), but one rarely notices the weight or the height because of the consistency in design throughout the shoe,
they provide a wonderful ride that makes you wonder just how this is a stability shoe in the first place.
Mizuno Wave Inspire 17 is tuned for enjoyment
Have you ever driven a luxury car? That's the feeling I get when putting on the Mizuno Wave Inspire 17s. Sure, they may not be as zippy as a sports car, but then again, the shoe brings enjoyment during the ride--why are we rushing?!
Even after the miles add up, I have enjoyed the stability, smoothness, and comfort of these shoes. Perhaps the biggest surprise is how my running has actually sped up when wearing these shoes! Don't look now, but this luxury car is sneaky fast!
Ready out of the box!
My first run with the Wave Inspire 17s was ten miles and they felt pretty great - no hot spots or blisters to speak of.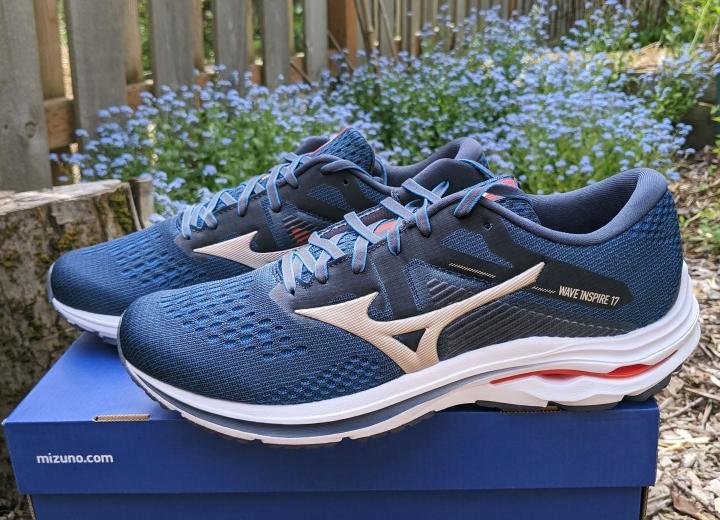 The upper material composed of breathable mesh provided for plenty of comfort even on hot days.
Beyond ten miles, I started to feel my feet fatiguing a bit more, but even with the fatigue, I have felt the stability design keeping my feet from harm's way.
Subsequent runs have proven that the shoes continue to show up day in and day out, no matter the mileage.
These shoes are ready out of the box for miles to come.
Mizuno Wave Inspire 17 is a workhorse shoe
It takes a tough shoe to be called a workhorse, and this is just what the Mizuno Wave Inspire 17s are.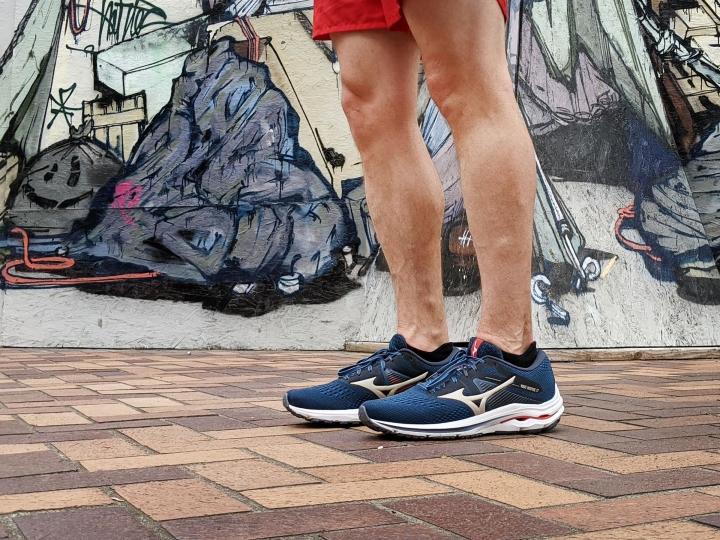 The surprise for me, however, is just how bouncy and light they feel as well. Are you looking for a stable ride, while also having some pep in your step? These may be ready for a race or two down the road as well!
Surprisingly agile given its weight
The Mizuno Wave Inspire 17 weighs in around 11 oz.; a respectable weight for most men's stability running shoes. Despite the weight, I was surprised by how much bounce the shoe provided, and how quick my feet felt throughout my runs.
Maybe Mizuno could shed a few ounces here and there, but when it comes to stability running shoes, I want my designers to prioritize comfort and stability first, and a moderate weight will do just fine.
Familiar Mizuno durability
Out of the box, the Inspire 17s feel like it's ready for miles to come. If they perform anything like the previous generations I have run in, they will be around for just about as long as you wish.
When it comes to creating durable training running shoes, I think Mizuno does some fantastic work, and the 17s are no exception.
Excellent grip on Mizuno Wave Inspire 17
One of the nice surprises of the Wave Inspire 17s this year has been the increased traction throughout the outsole. Mizuno calls this an "X10 Outsole".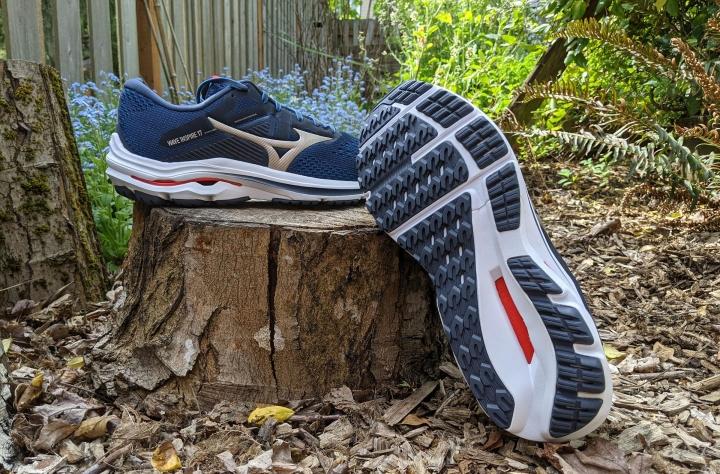 I was able to run mostly roads, but I added in some gravel, grass, dirt, and asphalt, and felt great on all surfaces. Wet or dry, hot or cold, the outsoles have performed wonderfully.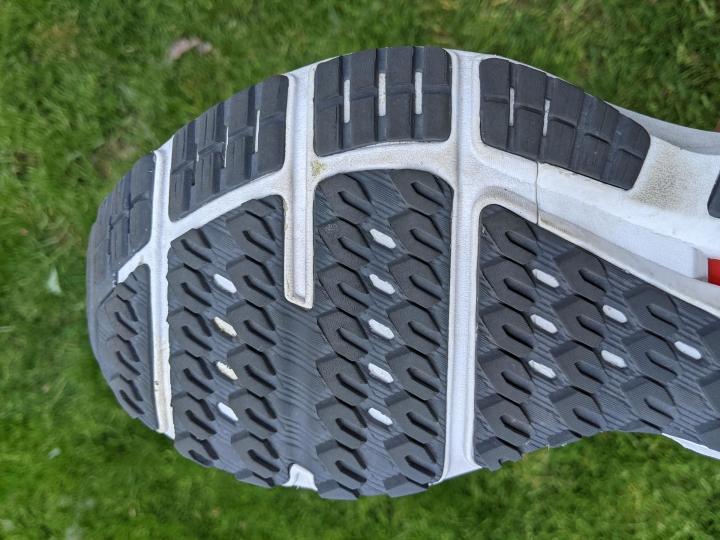 Mizuno Wave Inspire 17 is a perfect summer shoe
There is plenty of breathability with the Wave Inspire. The improved mesh upper provides for plenty of ventilation, especially when the pavement gets HOT, and the sun keeps blaring down on those roads.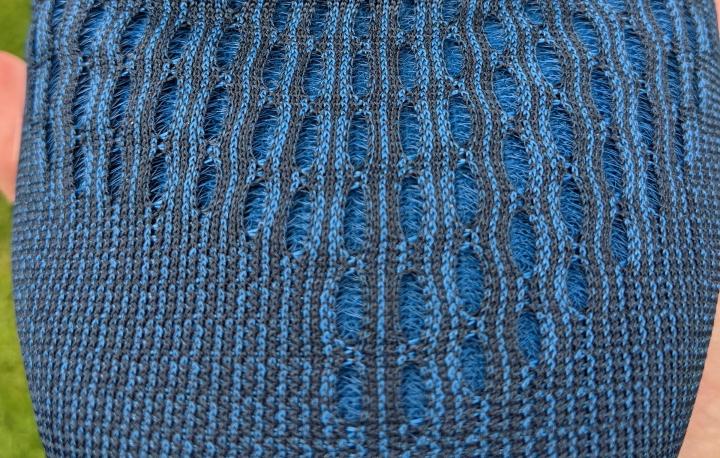 The upper design, from the tongue to the laces, provides for a light, airy run.
Impressive lockdown
The fit of the heel is incredibly important for overpronating runners; I'm one of them. I've been impressed since day one with just how comfortable and secure the heel collar is for the Wave Inspire 17s.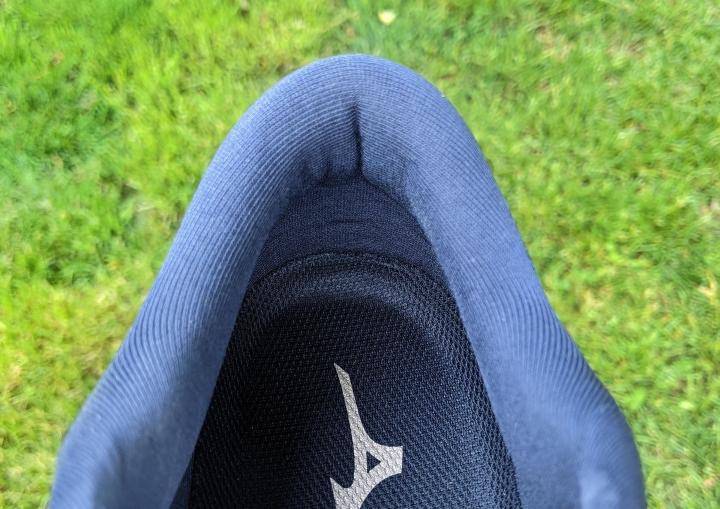 I sometimes experience wear and tear along the collar of some running shoes, but there has been no sign of fatigue from these shoes, and based on previous experiences with this shoe model, I expect them to hold tight for a long time to come, and I can run more freely knowing that my heels and Achilles are locked in place.
Other
Overall, I'm really impressed with the latest iteration of the Wave Inspire 17. Some worry about the weight of these stability shoes, but the rejuvenated foam technology throughout the midsole provides for a surprisingly fast and smooth ride.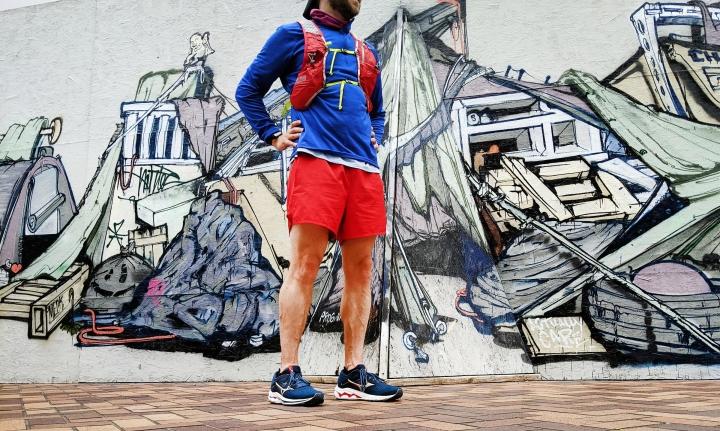 These shoes are moderately priced at $135.00 USD and will provide for miles and miles of reliable running. This is a great option for the moderate overpronator; just enough cushion and support to make us feel safe, with plenty of pep to maintain the sense of joy with every running stride.
If you are looking for a reliable workhorse of a stability road shoe, the Mizuno Wave Inspire 17 is ready to go!