Is Russian Doping What It Appears To Be?
This analysis covers 29,544 results achieved by 354 Russian athletes, dispersed over 4,691 events, during the 1993-2019 period.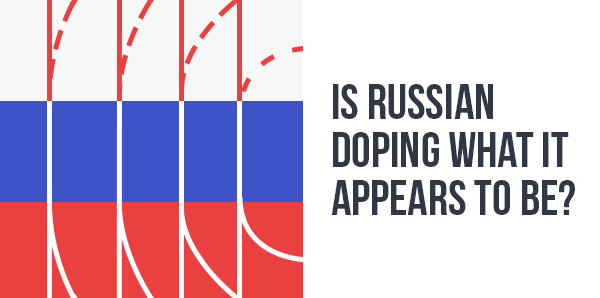 Given the current controversy regarding doping at the Olympic Games, with a specific focus on Russian athletes, we decided to see what the actual numbers have to say. For this purpose, we focused only on athletics (track and field) and analyzed the results of Russian athletes who competed at the Summer Olympic Games during the 1993-2019 period.
Key takeaways
Disqualified results of banned athletes are 3.1% better than their regular results in all 12 analyzed disciplines,
Results of banned athletes are better than clean athletes' results in 18 out of 24 analyzed disciplines,
800 Metres is the only discipline where both clean women and clean men average better results than banned women and men (by 0.6% and 12.4% respectively)
The largest differences between banned and clean athletes, in favor of banned, we see in Hammer Throw Women (7.0%), Heptathlon Women (6.7%) and Discus Throw Men (6.3%),
When it comes to Javelin Throw Women, clean athletes have better results (1.5m) than banned athletes. At the same time, the disqualified results of banned athletes are 5.7m better than their regular results.
All the showcased results are statistically significant. Calculations were done by Vania Nikolova, PhD, RunRepeat's Head of Data Analysis.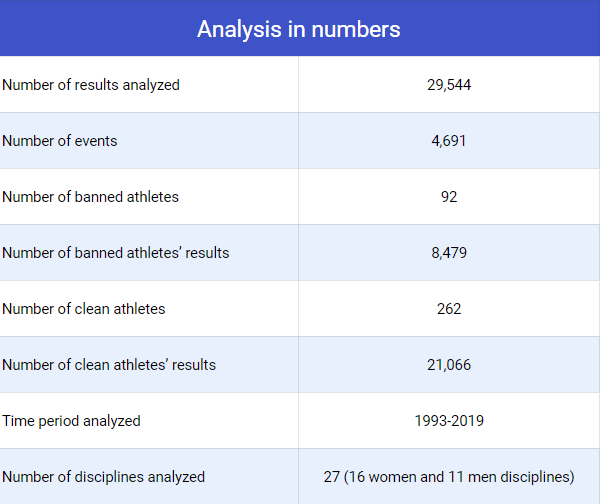 The main research points:
How the results of athletes that never tested positive on doping tests (clean athletes) compare to the results of athletes who tested positive at some point in their career (banned athletes)
How the results of banned athletes during their disqualification period (disqualified results) compare to the ones when they tested negative (regular results) on doping tests
For the first research point, results achieved at events of all 10 categories (OW, DF, GW, GL, A, B, C, D, E, F) were taken into account. For the third research point, results achieved at the events of the first 7 categories were taken into account.
Clean vs. banned athletes
The average results of banned and clean athletes are compared here, with the difference shown in percentages.

Click the accordions bellow to look at comparison graphs for all disciplines.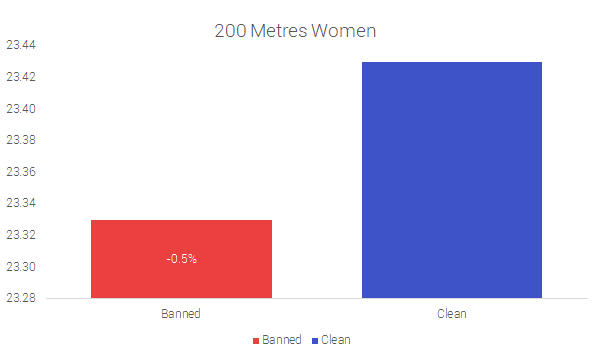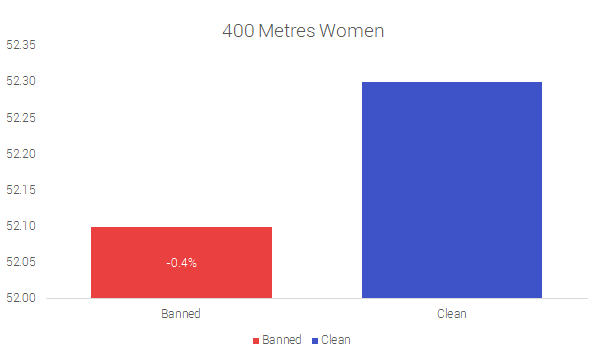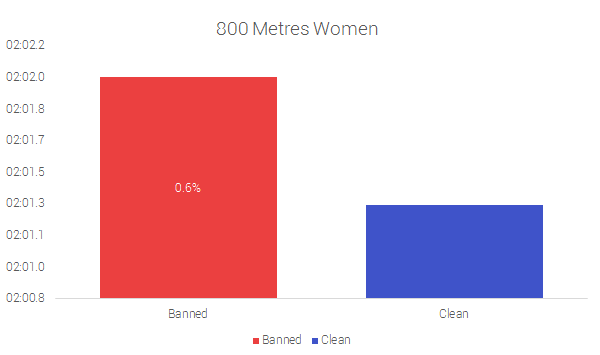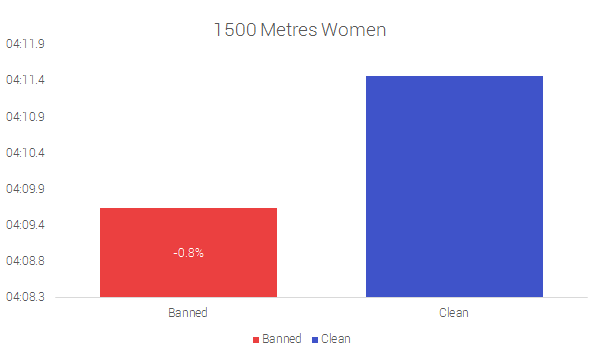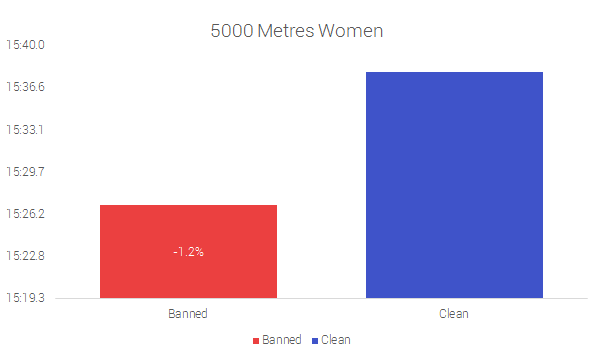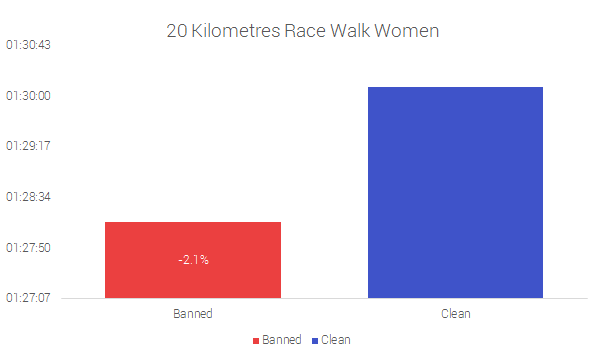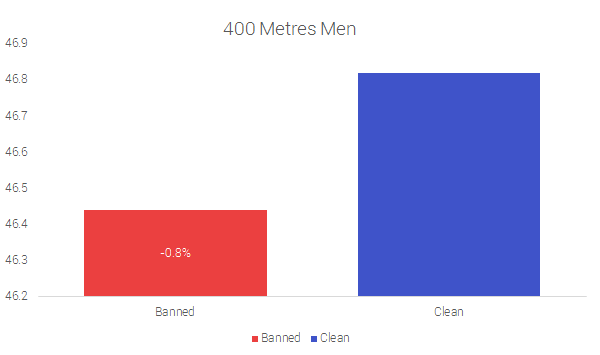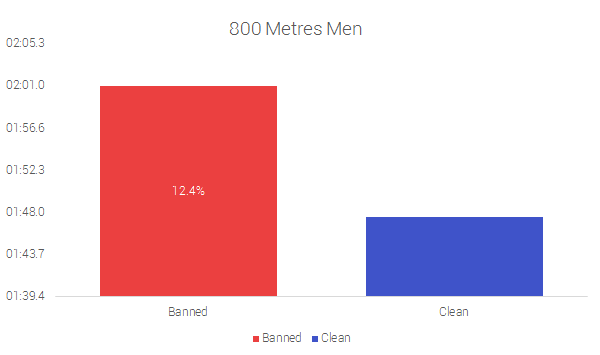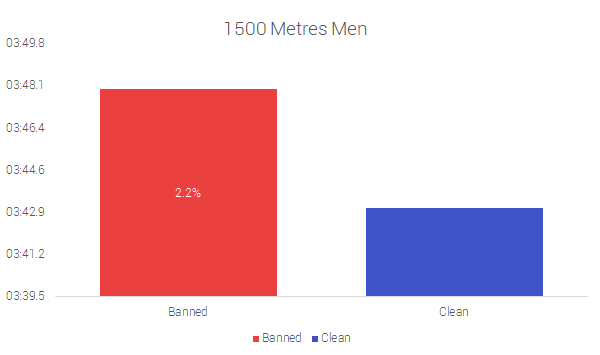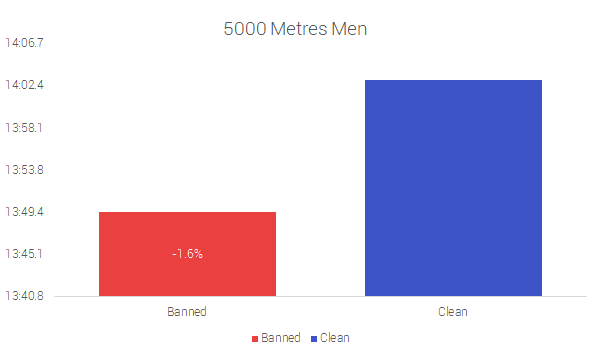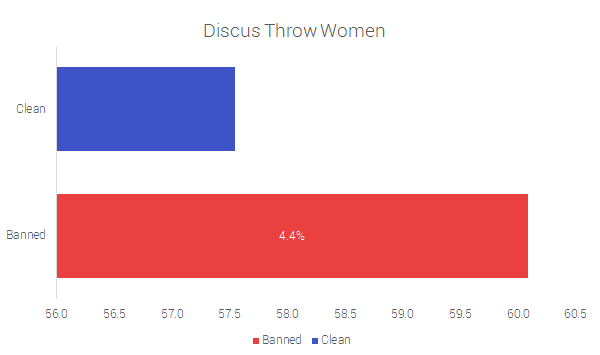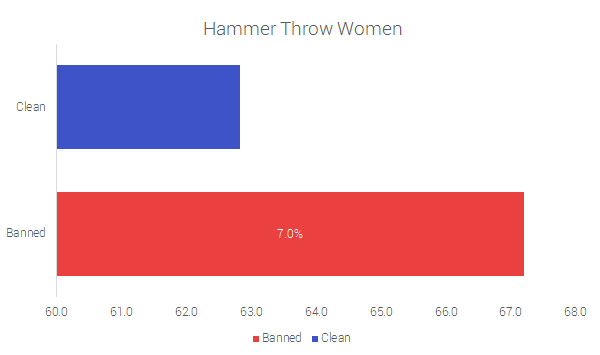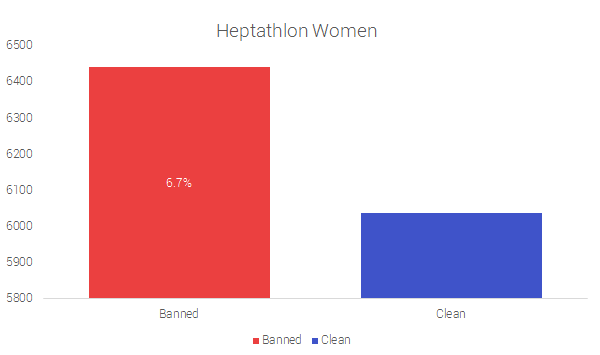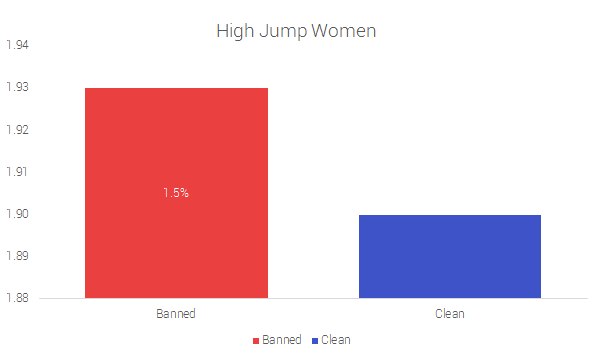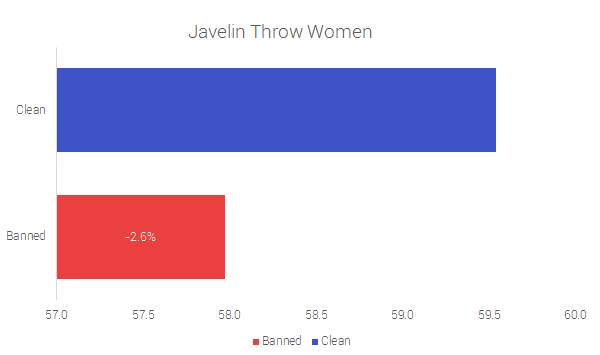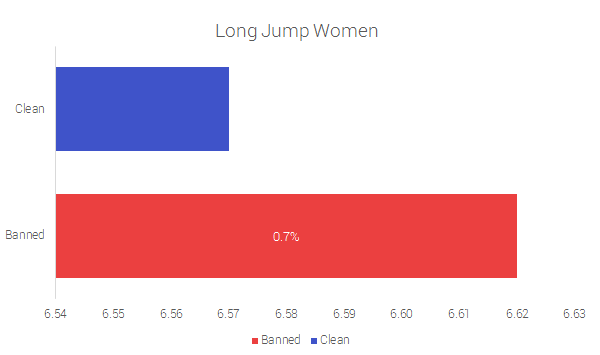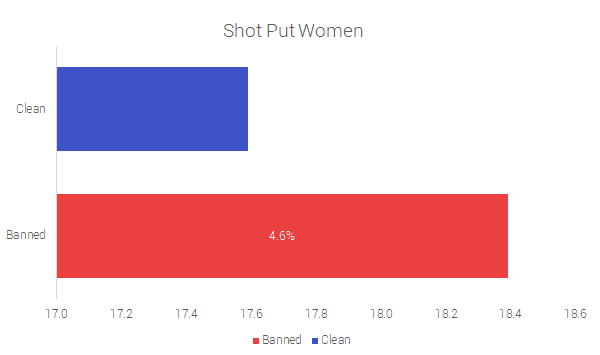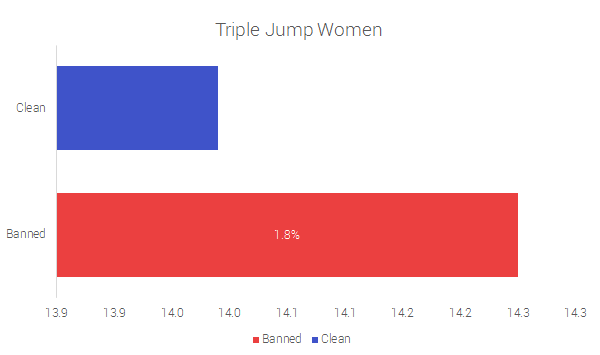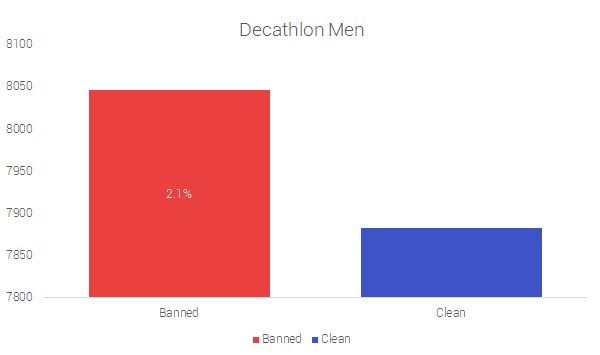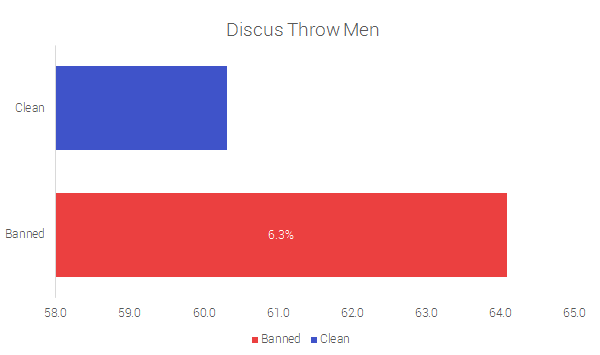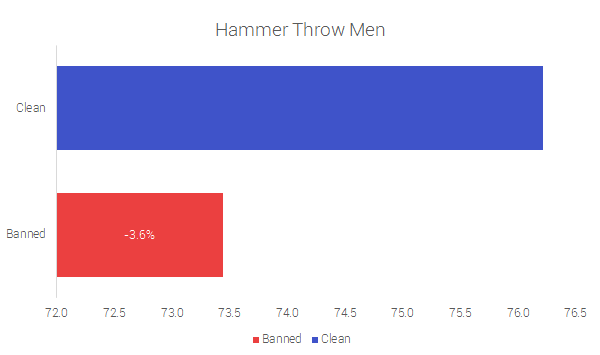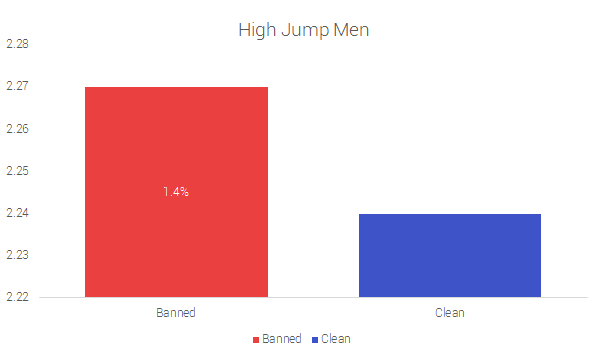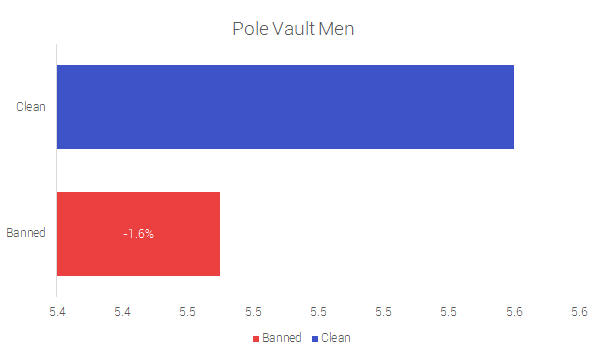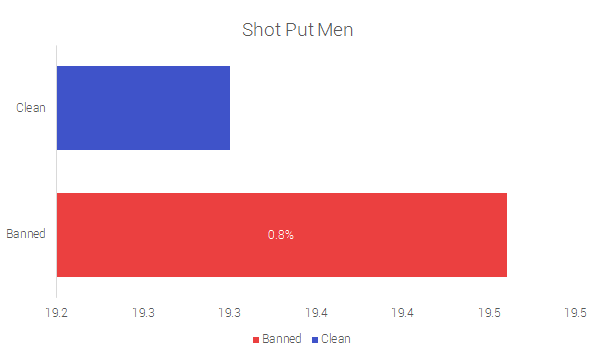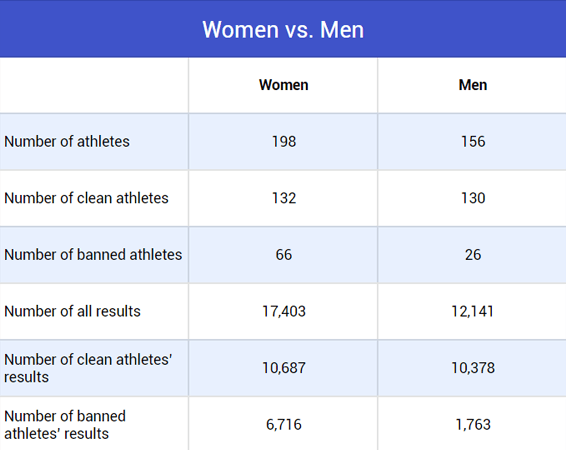 Out of 198 women, 66.7% were clean and 33.3% were banned. When it comes to men, out of 156 of them, 83.3% were clean and 16.7% were banned.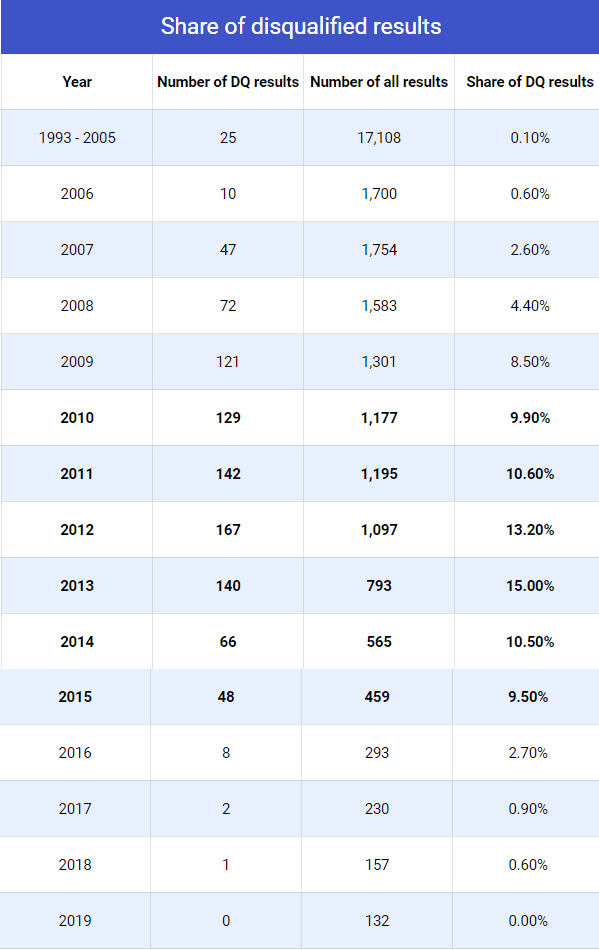 During the London and Rio Olympic cycles, the biggest share of disqualified results was recorded, peaking in 2013 at 15%. No other Olympic cycle had the share of disqualified results above 10%.
Banned athletes: Disqualified vs. regular results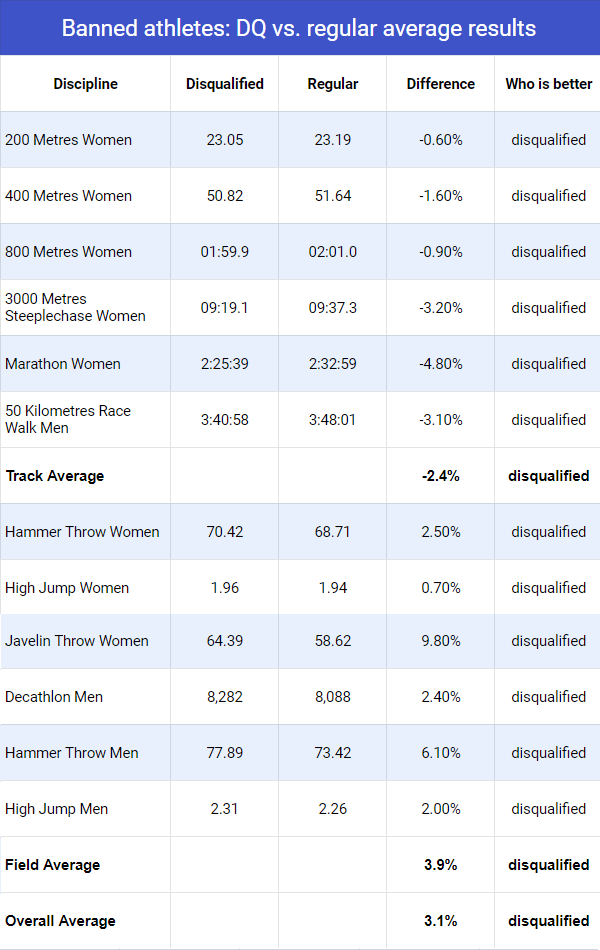 Click the accordions bellow to look at comparison graphs for all disciplines.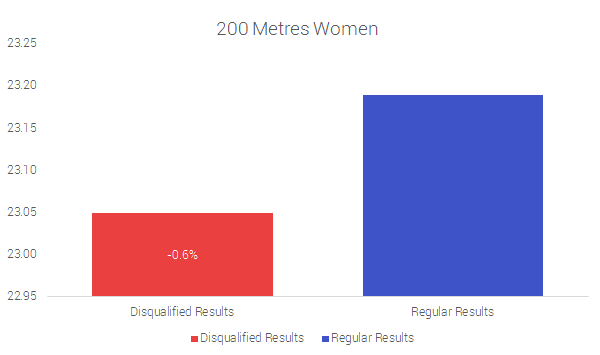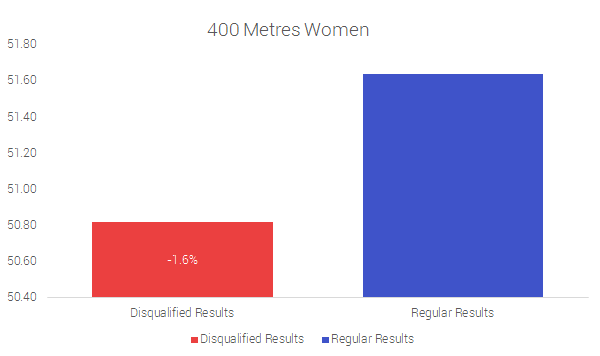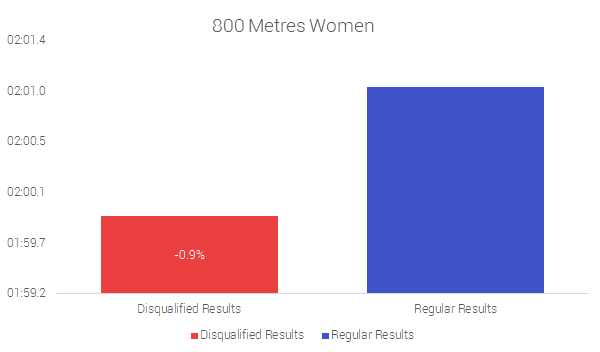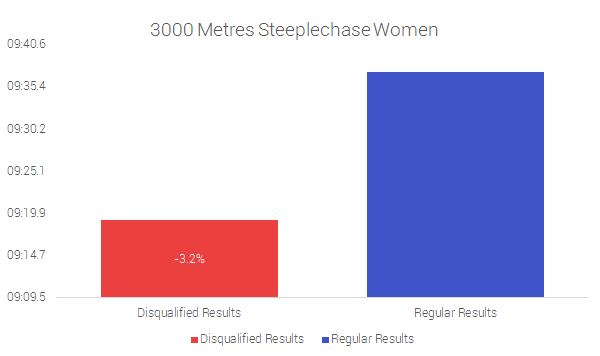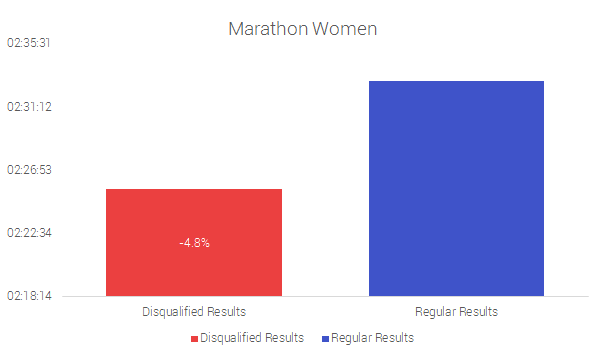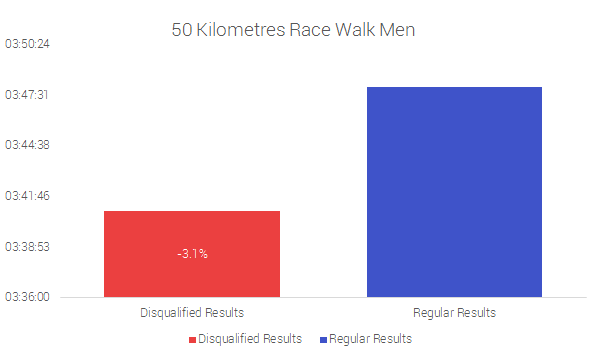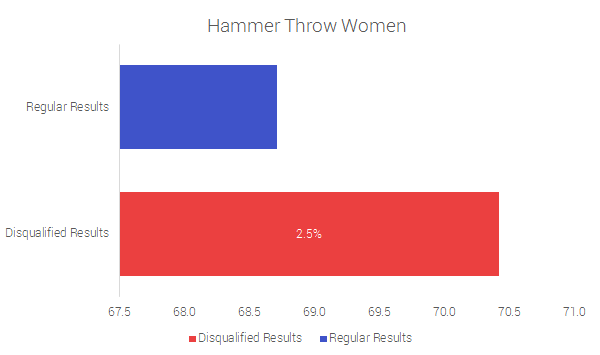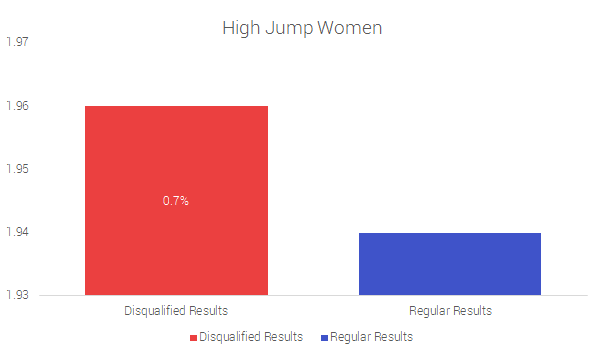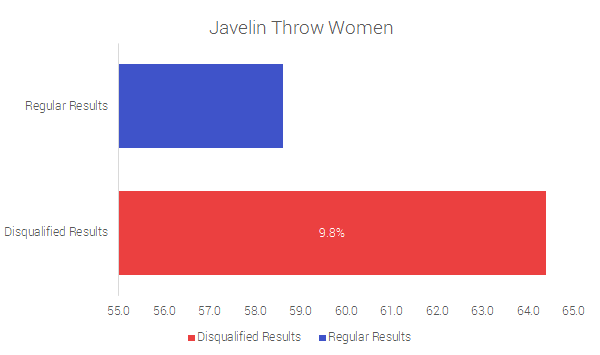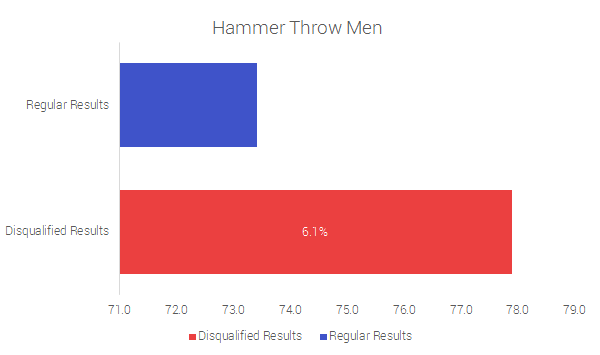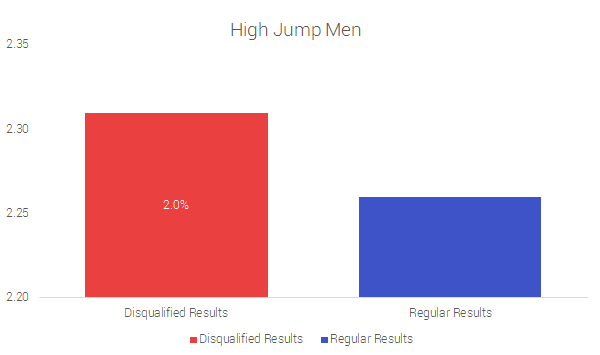 The results (achieved by Yuliya Kondakova, Ekaterina Galitskaia, Svetlana Shkolina, Ivan Ukhov, and Lyukman Adams) for which appeals were pending before the CAS at the moment of publishing this piece were considered as disqualified.
About RunRepeat
At RunRepeat we help people find the right footwear for the sport of their choice. All footwear is ranked so people can easily find the best track and field shoes, road running shoes, training footwear, or sneakers. While doing so, we make sure that people get those shoes at the best price, all thanks to our CoreScore system.
We also create unique and in-depth studies on the sports we love. Learn more about us and what we do on our About page.
Use of Content
Feel free to use any text sections, the data, and the graphics for web usage. We just ask that you refer and link back to this original piece.
For print usage, questions or interviews on the topic, reach out to jovana@runrepeat.com.