7 Best Summer Hiking Shoes in 2023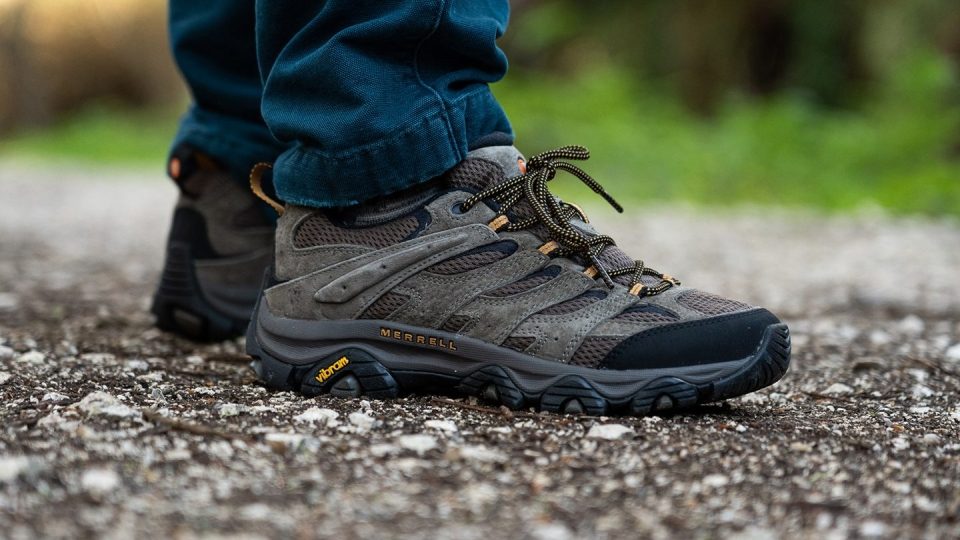 We earn affiliate commissions at no extra cost to you when you buy through us. Why trust us
Are you looking forward to busting some trails this coming summer season? If so, don't settle for anything less — be in the best hiking shoes possible by considering the summer kicks on display below.
Do you need a doozy in the comfort department? Maybe you're quite desperate for a grippy summer pair? Or perhaps you just need something super-affordable? Whichever kick you need, there's more than enough summertime goodness waiting for you here.
We went over with a fine-tooth comb in testing each of these summer shoes. We made sure that we personally witnessed and experienced the shoes before we describe them so everything remains factual - No BS!
Comparison of the 7 best summer hiking shoes
| | | | | | | | | |
| --- | --- | --- | --- | --- | --- | --- | --- | --- |
| Best | | | | | | | | |
| CoreScore | | | | | | | | |
| Users rating | | | | | | | | |
| Experts | | | | | | | | |
| Best price | | | | | | | | |
| Ranking | | | | | | | | |
| Popularity | | | | | | | | |
| # of colorways | | | | | | | | |
We relish returning the insulated boots deep in the closet every year and blowing the dust off our favorite lightweight and breathable summer hiking shoes.
What to look for in summer hiking shoes
Let's take a look at some key components of summer hiking shoes.
Breathability to promote temperature control
If hiking shoes suffocate your feet, you will overheat, sweat, and struggle to remain comfortable.
Therefore, summer hiking shoes need to be breathable. Breathability comes from using materials that allow airflow and moisture evaporation. For example, the Merrell Moab 3 combines synthetic leather and mesh to provide breathability and durability.
Breathable summer hiking shoes don't only allow adequate temperature regulation. They also dry out quicker. This is perfect for summer hiking, where the occasional storm or river crossing may soak your feet. With sunshine and airflow, your shoe quill dries out within the hour.
Lightweight materials to prevent foot fatigue
Hiking shoes designed for the summer season tend to be lightweight. Typically, this results from shoe manufacturers wanting to use breathable materials. These materials coincidentally are lighter weight.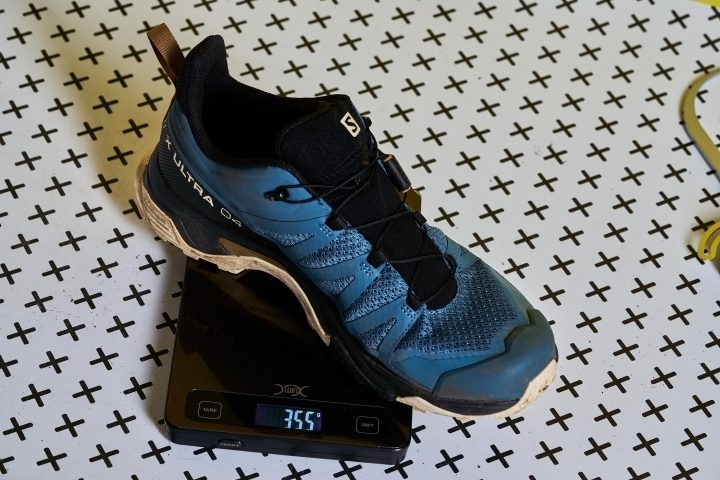 Average weight of a summer hiking shoe is 12.3 oz (350g)
Lightweight shoes are ideal for summer because they prevent foot fatigue. Believe it or not, your feet and legs work out less with lighter shoes. Lightweight hiking shoes help prevent overheating and allow you to go farther and faster, should you choose.
Reliable grip to tackle various terrain
As you continue to investigate hiking shoes for the summer, consider the terrain you plan to hike through.
Are you headed to the desert?
Do you frequent moderate fire roads? Or technical single-track trails?
Do you hike off established trail networks?
Does the terrain you enjoy get muddy during the summer?
Is the terrain loose? Steep? Rocky?
Next, take a look at the outsoles of different hiking shoes. The lug profile of hiking shoes will tell you a lot about the terrain it's designed to excel.
Deep lugs facilitate traction on loose terrain.
Widely spaced lugs prevent mud build-up.
Uni-directional lugs help push you forward in steep terrain.
Aggressive lugs under the heel help you brake and slow you down.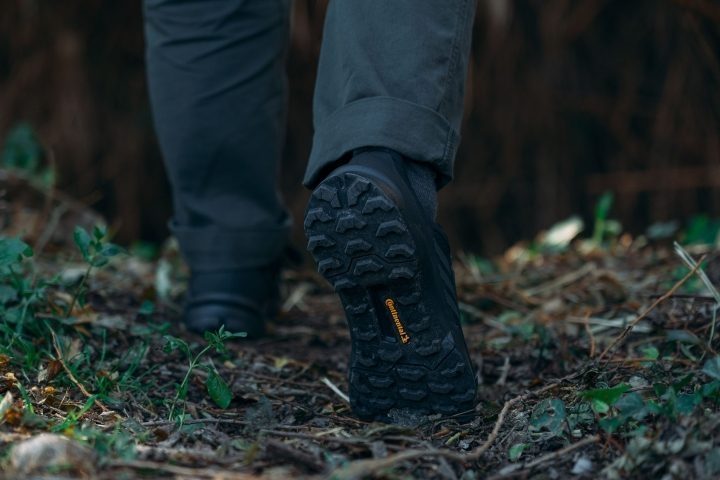 Protective features to shield your feet
It's a common misconception that summer hiking shoes do not provide enough protection for your feet. On the contrary, many hiking shoes include many of the same protective features as their winter counterparts, minus the thick insulated uppers.
Let's look at the Salomon X Ultra 4 as an example.
One layer of protection, cushioning, comes from the outsole and midsole. The Salomon X Ultra 4 utilizes two different types of foam in the midsole. Stiffer foam is used beneath the heel, while the softer foam is in the forefoot.
Another layer of protection comes sandwiched between the midsole and outsole– a stiff plastic shank. The shank not only protects from sharp rocks and roots. But it also adds to the shoe's stability by adding rigidity.
The Salomon X Ultra 4 also boasts a robust protective toe guard. Part of the outsole wraps upwards to the toe and integrates with a rubber toe cap.
All of these features of X Ultra 4, and the protective features on other hiking shoes, protect your feet from rough trails and, therefore, may increase your endurance.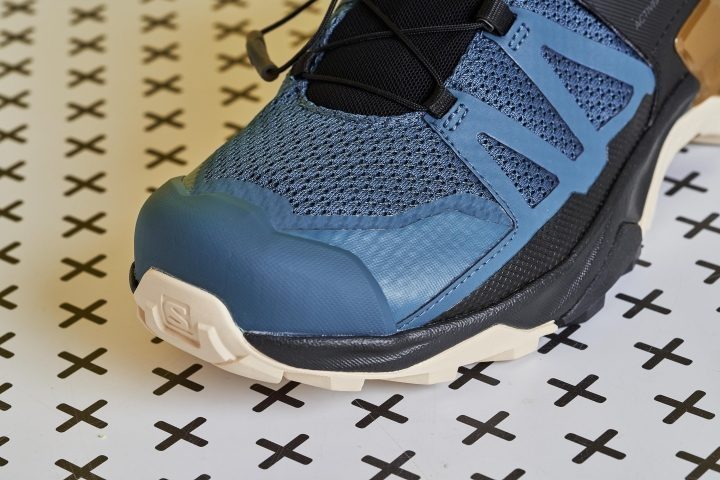 Water hiking shoes for water-related sports in summer
Summer is one of the best times of the year for water hiking and other water-related sports, like kayaking and canoeing. The hot and humid temperatures mesh perfectly with the refreshing waters of lakes, streams, and oceans.
If you want to enjoy water hiking or other water sports this summer, it's best to be prepared with the appropriate footwear. Yes, that's correct – you should wear shoes when participating in these activities.
Wearing hiking shoes designed to be used in or around water provides your feet with valuable protection. That's because riverbeds, beaches, and even waterparks can be dangerous places for exposed feet.

Of the shoes we reviewed in this article, the Xero Shoes Aqua X Sport is, by and large, the best choice for water hiking and other water-related summer activities. This is because they are incredibly lightweight, weighing only 5.8 and 7.2 ounces for women's and men's models.
The Aqua X Sport is well known for its sticky outsoles. They are perfect for traction and grip on wet surfaces, such as rocks in rivers and algae-covered logs.
Lastly, and perhaps most importantly for summer hiking, the Aqua X Sport is one of the most breathable shoes on the market. The synthetic mesh upper dries extremely quickly and prevents your feet from overheating.
Choosing socks for your summer hiking shoes
The socks you choose for summer hiking are almost as important as your footwear. There are four critical components of socks for summer hiking that we recommend considering:
Breathability: The more ventilation that your socks and shoes can facilitate, the better. Ventilation will prevent your feet from overheating and sweating profusely. Ventilation will also facilitate quicker drying if your feet get wet from precipitation like rain or creek crossings.
Moisture-wicking/anti-microbial fabric: Socks for summer hiking should be made with wool or synthetic materials. You want to avoid socks made with cotton at all costs.

Wool socks: breathable, odor-free, wick away moisture (sweat) from your feet, and regulate temperature effectively; but not so durable.
Synthetic socks: more durable, dry more quickly than wool; but don't wick moisture away from your feet as effectively, notorious for developing an odor.

Thin/low-weight: High-quality sock companies create socks with different weights and thicknesses. Summer hiking socks should be light or mid-weight. Socks specifically designed for hiking will have a little extra fabric strategically sewn into the high-wear zones for extra durability and comfort.
Cut: We recommend socks extending slightly above your shoe's collar for summer hiking. In doing so, you expose your skin to facilitate more cooling and evaporation while preventing chaffing around your ankle. Crew and quarter crew cut socks are ideal. In general, you want to avoid mid and over-the-calf or knee-cut socks. Unless you choose to prioritize the extra protection these types of socks can offer you, especially when wearing shorts.
Bonus: Tips for summer hiking
Summer is one of the best times to get out into the great outdoors and enjoy hikes of all lengths and difficulties. But, regardless of your objective, be it a jaunt through the local trails in your backyard or a larger mission into the backcountry, it's critical to be safe.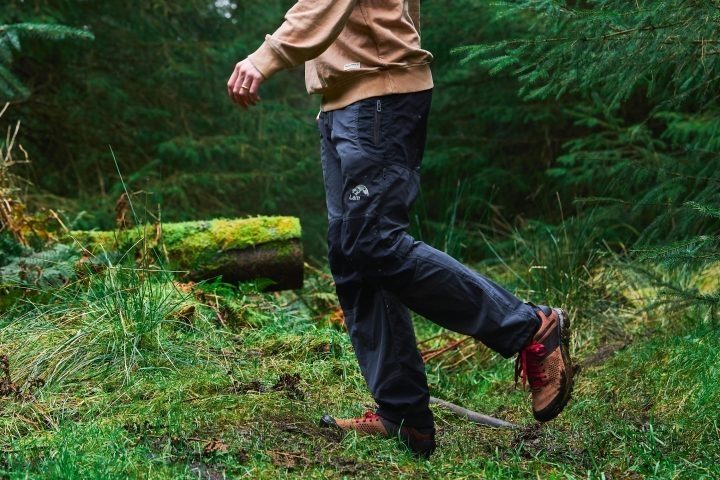 Here are some tips to ensure that your summer hiking adventures remain as safe (and fun) as possible.
Prepare and plan ahead
Before leaving the house, it's critical to prepare and plan ahead. What exactly do we mean by this?
Plan your route ahead of time and investigate using various platforms, like maps and hiking apps.
Prepare adequate water and food for the objective. If it's a short trip, then you need snacks and water. If you are gone all day, don't forget to pack lunch and extra water.
Notify someone of your route, destination, and estimated arrival time back home.
Prepare the proper clothing and equipment. Items like adjustable layers, headlamps, and a first aid kit are essential.
Check the forecast
Checking the weather before you go is essential. It may inform what objective you choose and when you should turn around. It could convince you to stay home and go the next day. Ultimately, checking the forecast can keep you safer (and drier) throughout all your summer hiking adventures.
Use a turnaround time
Turnaround times are hard deadlines where you commit to turning around and heading back to the car parked at the trailhead or base camp. Turnaround times are critical because they prevent you from getting carried away or succumbing to summit fever.
With well-timed turnaround times, you can avoid getting stuck in afternoon storms and returning to the trailhead or base camp in the dark.
Avoid hiking alone
Hiking alone can be a super fun way to enjoy the outdoors. You can move at your own pace and enjoy the quiet of nature all around you.
However, hiking alone can also be dangerous. If you can, avoid hiking alone, especially on long and technical trails. On the other hand, with a hiking partner, you can give or receive help if an emergency occurs.
Wear the appropriate footwear
Hiking shoes are like tools. You want to pick the right tool to complete the task at hand. For example, you don't use an Allen wrench to drive a nail into a piece of wood. Instead, you would use a hammer.
It's the same with hiking footwear. You wouldn't use four-season hiking boots for light and fast peak-bagging missions. Instead, you would select a pair of lightweight summer hiking shoes or trail runners from your footwear quiver.
Frequently asked questions about summer hiking shoes
Can I wear hiking sandals for summer hiking?
Hiking sandals are a popular footwear option, especially during the summer. The main advantage of hiking sandals for summer climates is their breathability. They help keep your feet from overheating and dry out quickly if you are hiking through or around bodies of water.
However, one obvious drawback of hiking sandals is the need for more protection. So if you are hiking through particularly rough terrain, you might consider leaving the sandals at home. But hiking sandals are fantastic for short jaunts, easy terrain, or spending time around basecamp during a summer backpacking trip.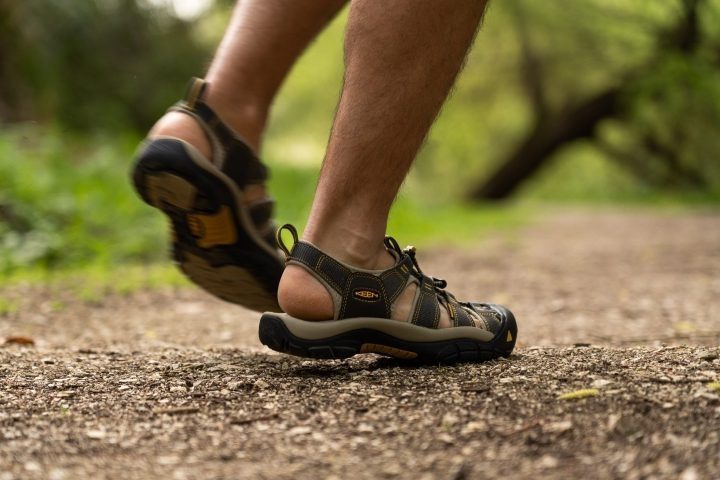 Do my summer hiking shoes need to be waterproof?
The answer to this question is– it depends. None of the shoes in this article are considered to be waterproof. However, many of them are water-resistant. This is because summer climates tend to be warm and dry. Therefore, the extra money and weight for waterproof shoes might not be worth it for your summer footwear. Not to mention that waterproof shoes tend to have less breathability and dry out slower when soaked.
If there is precipitation during the summer, it's typically from the occasional afternoon thunderstorm that comes and goes. Having waterproof shoes for these storms may be nice, but the enhanced breathability and drying of nonwaterproof shoes may suit you better.
How do I prevent blisters during summer hikes?
Blisters form from heat, friction, and moisture. Therefore, avoiding these three things is the best way to prevent blisters from forming.
Avoiding heat and moisture is possible by wearing breathable shoes and socks. For example, hiking shoes that incorporate breathable materials like synthetic meshes. Lightweight hiking socks constructed with wool are ideal for breathability and ventilation.
Too much friction comes from ill-fitting hiking shoes. If your hiking shoes don't fit well or haven't been laced correctly, your feet will move around on the inside of the shoe as you hike. Over time, the extra movement will create friction that creates hot spots and blisters in high-wear areas such as the heel and toes.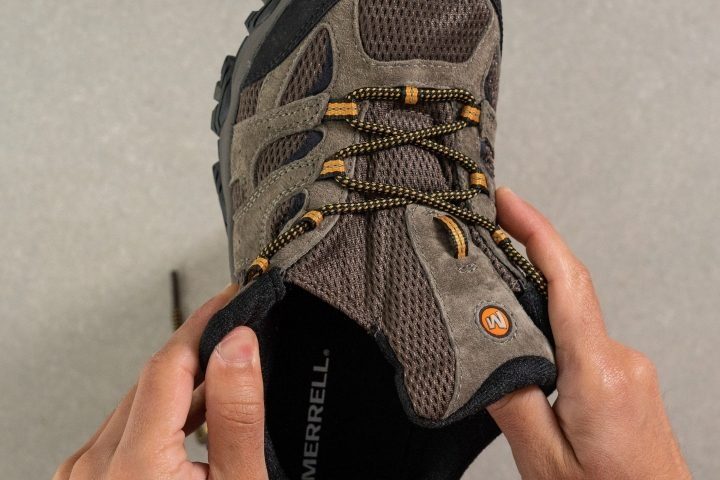 How we test hiking shoes
RunRepeat is the place to be for compelling collections, including this summer-ready lineup. Here is what helps us come up with the top picks:
We purchase summer hiking shoes with our own money.
We wear these breezy hikers during the summer months to gauge their truest potential.
To make our reviews as comprehensive as possible, we support our claims and experiences with evidence. We measure the different aspects of the shoes using our own invested tools inside our lab. Not only that but we view each shoe in a zoomed-in perspective by splitting them in half.