4 Best Walking Shoes in 2022
When it comes to footgear, fresh kicks have this undeniable appeal, especially among the gents. If you are on the lookout for a pair of new walking shoes, this article is here to help you.
Also, we've tested these fresh-from-the-oven walking shoes to make your shopping experience as hassle-free as possible. Whether you're looking for an impressive all-rounder or something that endures for months, we've got options to choose from.
Overview of this guide
How we select the best new walking shoes for men
Here's our approach:
We buy new walking shoes for men using our funds.
We walk in these brand-new kicks on a variety of surfaces to test each pair's strengths.
We gather all available reviews from hundreds of experts and regular individuals. Their feedback is also included in the mix.
As a result, a Corescore is assigned to every reviewed kick. We then use this number to determine the new walking shoes that deserve the limelight.
Best new walking shoes overall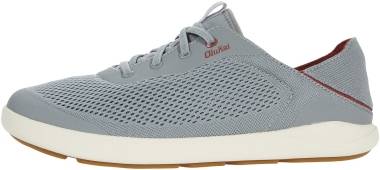 4 colorways available
Top pick
Staying comfortable and upright on slippery surfaces are the main ingredients in the OluKai Moku Pae's offering. It will help you look stylish and feel cool on hot summer days, all while keeping your footing as secure as ever.
See our full review and facts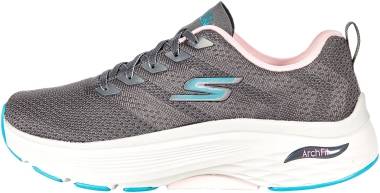 Also great
Looking for athletic-inspired footwear for your daily walks or work? You should check out the Skechers Max Cushioning Arch Fit. It is designed to provide support for flat feet. If, however, you suffer from plantar fasciitis, you are better off finding another shoe or inserting your own insoles.
See our full review and facts
Best walking shoes for flat feet new walking shoes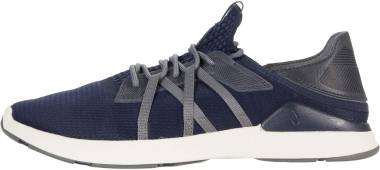 3 colorways available
Top pick
The Mio Li from OluKai blends the brand's signature easygoing features with a modern aesthetic. It's a shoe that can keep the wearer feeling cool and dry while projecting a versatile look that could be worn in many places. If you're thinking of a shoe that will keep you pain-free in your long walks, this is NOT it. Rather, it is a shoe you can wear on easy days not involving being on the feet a lot.
See our full review and facts

7 colorways available
Also great
Holding true to OluKai's roots of island-centric value, the Lae Ahi shines in the department of keeping feet cool, dry, and comfortable even in the warmest weather. Its core revolves around easy-wearing and a relaxed lifestyle. It may be far from being the best walking shoe, the OluKai Lae Ahi fulfills the purpose it was designed for.
See our full review and facts
Other buying guides