7 Best Leather Sneakers in 2023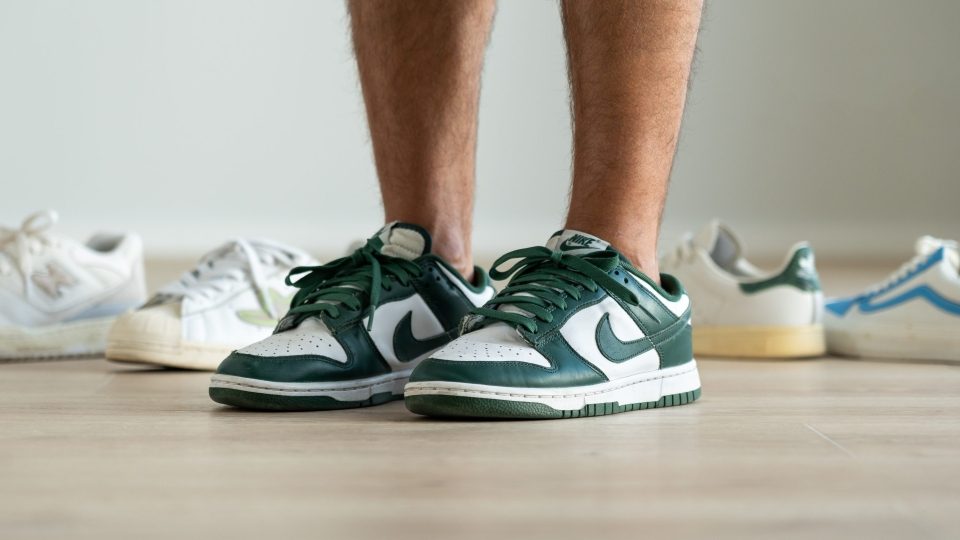 We earn affiliate commissions at no extra cost to you when you buy through us. Why trust us
If you're on the hunt for sneakers that offer instant comfort and get even better as you wear them, leather sneakers are your best bet. With so many leather sneakers available, finding the best one without reading hundreds of reviews is not easy.
Whether you're new to the sneaker world or planning to add another leather kick to your collection, we will help you out. We have spent hours scrutinizing over 500 pairs of leather kicks by wearing them daily and testing them in our lab. We concocted several recommendations for your easy reference.
Comparison of the 7 best leather sneakers
| | | | | | | | | |
| --- | --- | --- | --- | --- | --- | --- | --- | --- |
| Best | | | | | | | | |
| CoreScore | | | | | | | | |
| Users rating | | | | | | | | |
| Best price | | | | | | | | |
| Ranking | | | | | | | | |
| Popularity | | | | | | | | |
| # of colorways | | | | | | | | |
There's nothing quite like a quality pair of leather sneakers, and rightly so - if you know, you know. Famously popular for their combination of comfort, style, and retro good looks, the fact that a good pair of leather sneakers makes for the perfect match with so many outfits is just the cherry on top.
In this article, we're going to put the hype and marketing jargon to one side and explore what truly makes leather sneakers a top choice for fashion-conscious individuals and practical wearers alike. We'll also take a look at the behind-the-scenes factors that manufacturers consider, and focus on what really makes the best leather sneakers.
How we define leather sneakers
At the core, leather sneakers are characterized by their primary construction material, which is genuine leather. However, be aware that not all leather sneakers are created equal. Quality varies based on the type of leather used, its treatment, and the manufacturing arm behind each pair. Additionally, not all leather sneakers are 100% full leather; often there is a blend with some synthetics.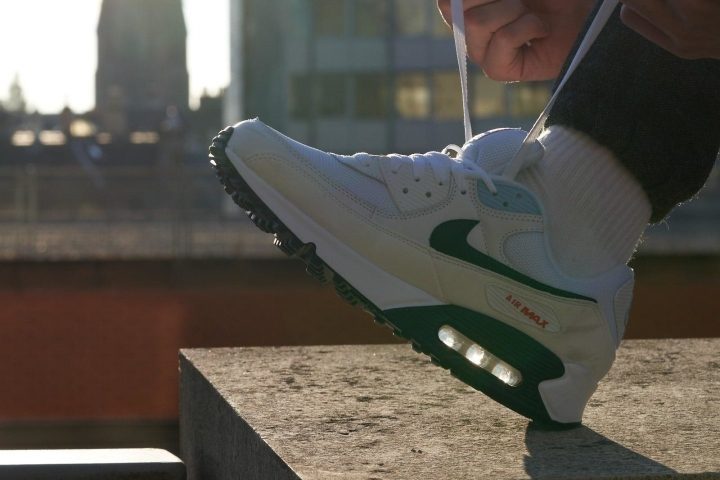 Sneakers that are not made of real leather, for example, those that are made from 'synthetic leather', are noted accordingly.
Types of leather used for sneakers
Most leather used in sneakers originates from cowhides, and the quality of the end material depends on these three factors:
The part of the hide that is used - with the butt and back considered the finest quality, and
The layer of leather - with the top layer being the best for shoes, and
Any treatment or tanning modifications that the leather has been subjected to.
Broadly these are then categorized as follows:
Full-grain leather
Full-grain leather is considered the highest quality. It's derived from the top layer of the hide and retains the grain pattern, making it incredibly durable. It also looks brilliant both from a distance and up close.
For the sake of clarity it's important to remember that all full-grain leathers are 'Genuine Leathers', but not all 'Genuine Leathers' are full-grain (or even top-grain).
Top-grain leather
Top-grain leather is slightly thinner than full-grain and has a smoother surface. Its sleek and polished look is often associated with dressy sneakers.
Nubuck
Nubuck is a type of full-grain leather that has been sanded down to create a soft, almost velvet-like surface. A favorite amongst those looking for a laid-back, stylish but casual look. Nubuck is made from the tougher, exterior layer of the hide and is therefore stronger than suede.
Nubuck sneakers have somewhat of a working-man appeal and are for those with an outdoorsy personality.
Suede
Suede is a high-quality form of leather, made from the underside of the animal hide. It's characterized by a soft smooth surface that looks similar to nubuck but is cheaper to make. Suede is often used in skate shoes, where their excellent grip, maximum comfort, and exceptional durability is highly regarded.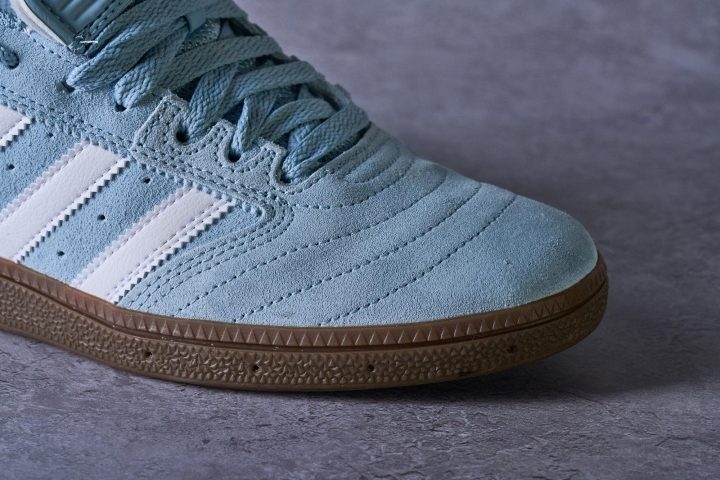 10 reasons why leather matters
1. Breathability: Leather may not "breathe" in the same way humans do, but it does allow air to pass through. This inherent quality keeps your feet cool and prevents unpleasant odors, making leather shoes an excellent choice for foot comfort.
2. Durability: Genuine leather shoes are known for their outstanding durability. They outlast synthetic options, making them a smart investment. You may pay more upfront, but in the long run, you'll likely save by not having to replace them as frequently.
3. Water resistance: Treated or waxed leather becomes resistant to water and other liquids. This is particularly valuable when working in wet environments or kitchens, as it keeps your feet dry and protects your shoes from external damage.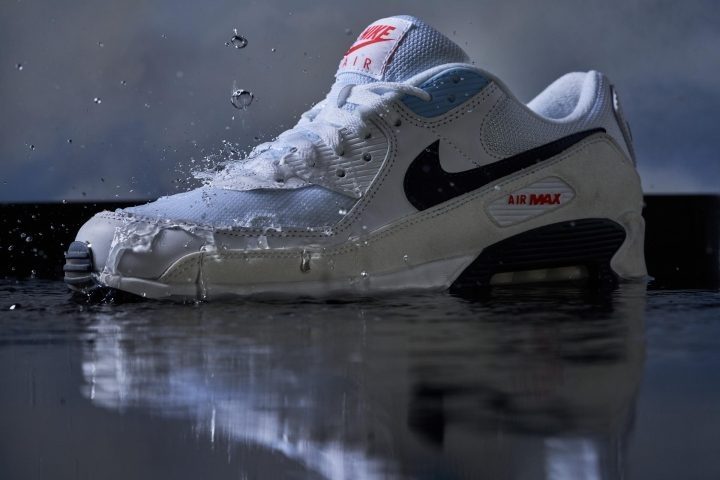 4. Extra protection: While not at the same level as steel-toe cap shoes, leather sneakers do offer a natural strength that can provide additional protection from situations such as hot liquid spills or small falling objects, making them a clever but practical choice for many different work environments.
5. Better fit: Leather shoes mold to the shape of your feet over time, offering a customized fit. Unlike synthetic shoes that can feel rigid, leather adapts to your foot shape, enhancing long-term comfort and support.
6. Comfort: Leather is not only durable but also naturally comfortable. And while comfort is an obviously positive trait, it also provides the support your feet need, which is crucial for avoiding sore feet and even back problems.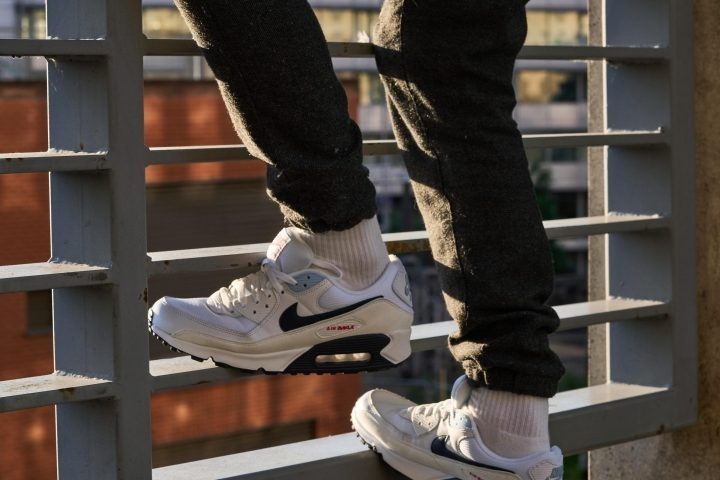 7. Easy to clean: Leather is easy to clean with a damp cloth, and its breathability facilitates quick drying. Proper care ensures your leather products last, making maintenance hassle-free.
8. Simply stylish: Genuine leather sneakers are almost always of a classic, stylish appearance. Unlike regular sneakers, they add a touch of class to your outfit giving you a sleek, yet trendy, look.
9. Eco-friendly (in a way): Leather is a natural material and therefore eco-friendly. Unlike its synthetic siblings, leather doesn't involve the use of harmful chemicals during manufacturing.
10. Pleasant scent: Genuine leather has an addictive natural smell to it, one which draws your nose in followed by the mandatory "ahhhh" exhale of satisfaction. You don't get that on synthetics, often quite the opposite.
Leather vs. synthetic
Let's take a look at the real-world differences between the two:
| | | |
| --- | --- | --- |
| | Leather Sneakers | Synthetic Sneakers |
| Durability | Renowned for durability and longevity. | May wear out faster, requiring more frequent replacements |
| Breathability | Natural breathability which keeps feet cool and mostly odor-free. | Often less breathable, potentially less comfortable on long days. |
| Fit | Tends to adapt to your foot shape over time, creating a personalized custom fit. | Feels more rigid and doesn't adapt as well. |
| Style | Can be worn to compliment a large variety of outfits in a range of different settings and situations. | Appears less sophisticated and is generally suited for casual settings only. |
| Sustainability | Can be eco-friendly but only when produced responsibly and avoiding harmful chemical additives. | Less environmentally friendly as it can use toxic chemicals and release harmful gasses during the manufacturing process, as well as being more likely to be replaced more frequently. |
| Price | Tend to be more expensive up front. | More budget-friendly initially, but may be less cost effective in the long term due to frequent replacements. |
3 iconic leather sneaker brands
Nike
When Nike releases a new pair of leather sneakers, heads turn. From athletic fields to urban streets, Nike's huge contribution to sneaker culture cannot be ignored.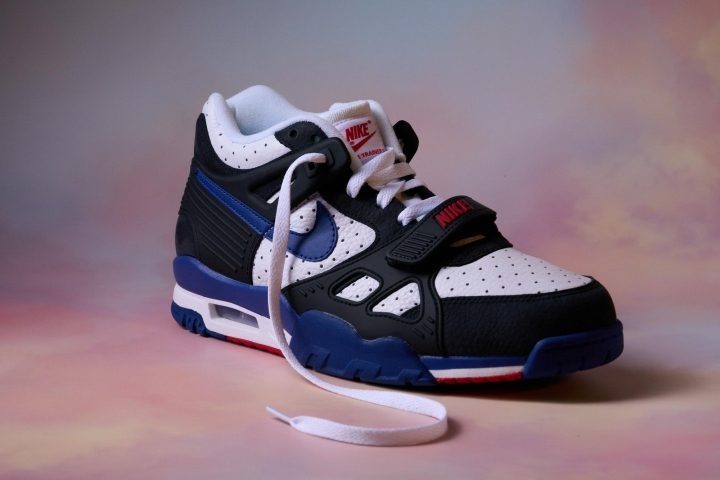 Adidas
With its iconic three stripes, there's no question that Adidas is a leader of quality leather athletic footwear. From the retro Stan Smiths of yesteryear to today's symbols of style, Adidas leather sneakers are a classic.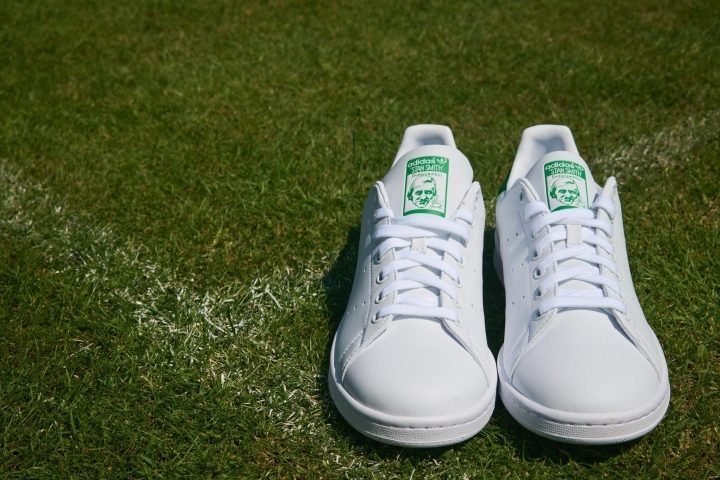 Reebok
With a commitment to quality and designs that last the test of time, Reebok has a strong following in the world of leather sneakers - and for good reason: sneakerheads and casual wearers appreciate the attention to detail found in Reebok products.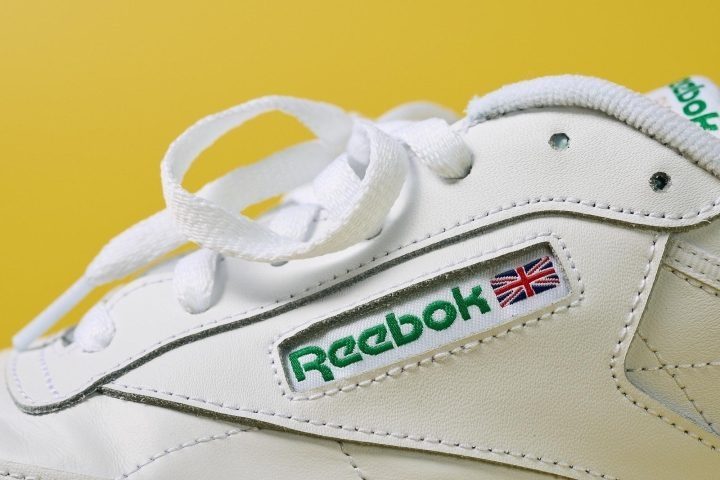 Make comfort normal again
It's long been said that leather is more comfortable, but why is that? The unique ability of leather to adapt and conform to your foot's shape creates a customized fit that reduces the need for "breaking-in" periods. So, whether you're dressing up or keeping it casual, leather sneakers are in many respects the epitome of comfort, making it the new normal in your daily routine.
The role of the outsole
The outsole of leather sneakers is in many respects the foundation of the shoe - responsible for providing traction and grip across a variety of surfaces. It needs to be durable and withstand the elements, while remaining comfortable and looking good. The outsoles of leather sneakers tend to be made of rubber.
Is leather sustainable
As the world pursues a more eco-conscious attitude, there are several quite reasonable concerns consumers have when it comes to using leather for materials for not just sneakers but also bags, watchbands, sports equipment and furniture. Let's take a look at the pros and cons for each argument:
Pros of using leather
Natural: Leather is sourced from animal hides, which means it is a renewable and fully biodegradable resource. Farms over factories.
Biodegradability: Leather sneakers are biodegradable. When discarded, they break down naturally over time, reducing long-term environmental impact compared to non-biodegradable synthetic materials.
Responsible sourcing and production methods: The leather used in sneakers by the big brands is sourced responsibly from suppliers committed to sustainable and ethical practices, which can help protect ecosystems and animal welfare. Advances in tanning technology are exploring more eco-friendly and less chemical-intensive methods, which can decrease the environmental impact of leather production.
Durability: Leather sneakers are known to last, and their longevity will almost always beat their synthetic rivals. In other words, people will dispose of leather sneakers many years after they dispose of their regular synthetic sneakers. With less 'fast fashion' comes less waste, therefore trickling up to a more sustainable world.
Cons for using leather
Environmental impact: Leather production comes from the livestock industry, and it is this cattle farming that is a significant contributor to greenhouse gas emissions which are known to drive climate change.
Chemical usage: Traditional tanning processes involve the use of chemicals, some of which can be harmful to the environment if not properly managed, posing potential pollution risks.
Water usage: Leather production often involves substantial water consumption, contributing to water scarcity issues in some regions. Large-scale tanneries can be water-intensive.
Animal welfare: Environmental concerns overlap with ethical considerations, particularly related to animal welfare, as leather production involves raising and slaughtering animals for their hides. There's a reason why vegans will refuse to wear leather sneakers.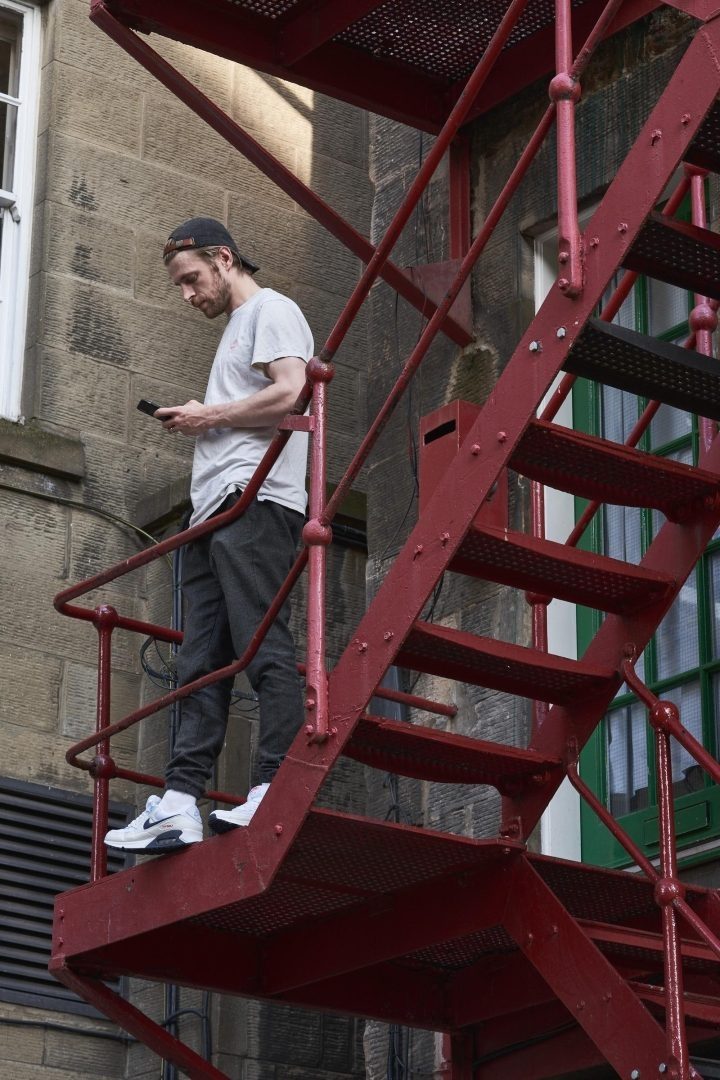 How to care for your leather sneakers
It's important to look after your investment, so getting in the habit of a regular maintenance routine will pay dividends in the long run. Here's a guide to help you get this sorted, and if you're already wearing leather sneakers today is the best day to get started.
For a quick clean
Begin by using a damp cloth or magic eraser to loosen off and remove any dirt and dust. Special efforts should be focused on stains or at significant spots. Be careful not to use too much water or to use chemicals, as they may damage the leather. Likewise, there is no need to be rough - be gentle, your leather will thank you for it.
This is a simple task that will take less than 3 minutes each time, so it can be done frequently, and it makes a big difference.
For a deeper clean
For deeper cleaning, use a mild soap or leather cleaner specifically designed for sneakers. Apply a small amount to a damp cloth and gently clean the leather surface in a circular motion. Wipe away any excess soap with a clean, damp cloth.
This takes a bit more effort so can be done less frequently, about every 3 months is reasonable for most people.
How we test sneakers
We meticulously tested and assessed more than 100 leather sneakers to help you find the best one for you. To give you honest and fair reviews, here is our approach:
We buy these kicks using our own money to stay unbiased.
We thoroughly test these sneakers to check their comfort, durability, and many other parameters.
We send them to our lab and we do a series of tests on them. We even get to a point where we chop up the shoes to reveal all the pieces.