7 Best Running Shoes For Flat Feet in 2023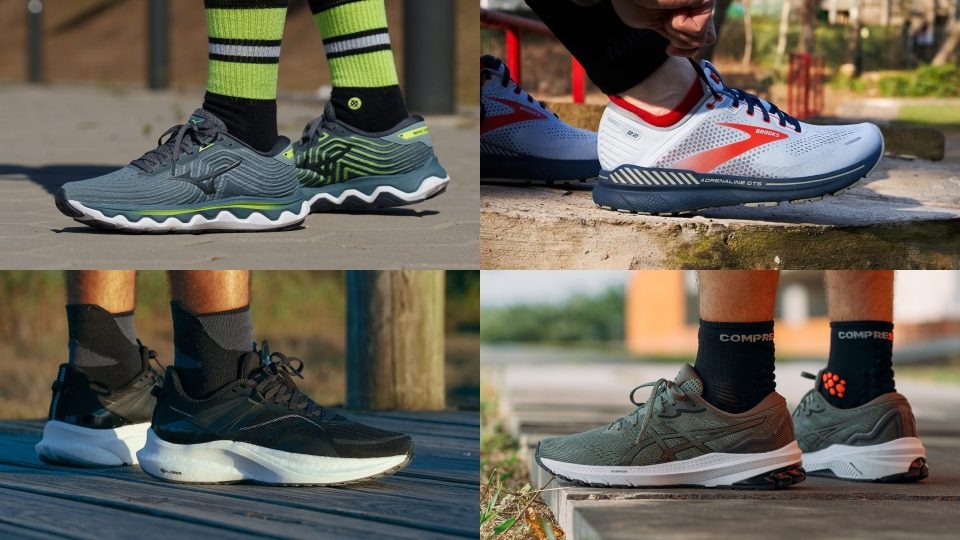 We earn affiliate commissions at no extra cost to you when you buy through us. Why trust us
Feeling comfortably supported becomes a priority when you have flat feet. We want to make sure that every flat-footed runner receives the right kind of support from their next pair of shoes.
Equipped with a shoe testing lab and a team of dedicated testers, we have reviewed over 80 running shoes that are recommended for flat feet.
Depending on what you value the most, we have selected our top picks in several categories. Whether you want more cushioning, or need extra space for the toes, or look for a more budget-friendly option, there is a shoe for every demand.
Comparison of the 7 best running shoes for flat feet
| | | | | | | | | |
| --- | --- | --- | --- | --- | --- | --- | --- | --- |
| Best | | | | | | | | |
| CoreScore | | | | | | | | |
| Users rating | | | | | | | | |
| Experts | | | | | | | | |
| Best price | | | | | | | | |
| Ranking | | | | | | | | |
| Popularity | | | | | | | | |
| # of colorways | | | | | | | | |
What are flat feet
Flat feet, also called fallen arches, is characterized by no arch, which means the entire sole of the feet touches the ground. Based on studies, this foot condition affects 20% to 30% of the general population. For adults, it is more common in women who are over 40 years old and people who are obese.
If you are a flat-footed runner, this buying guide will help you pick the right pair of running shoes for your condition.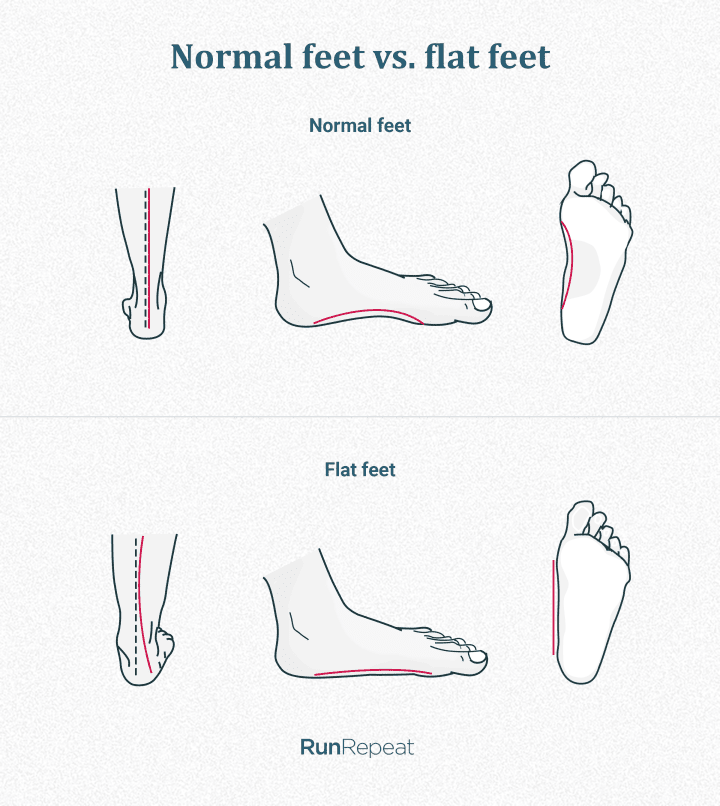 3 mistakes to avoid when looking for running shoes for flat feet
Are there shoes designed for flat feet? Well, not exactly! There are running shoes designed for overpronation, and most flat-footed runners overpronate. Thus, individuals with flat feet find comfort in using stability or motion control shoes.
If you want to buy the most comfortable running shoe for your flat feet, avoid these mistakes:
1. Not knowing how much support you need
When it comes to flat feet, extra arch support is not always the answer. Having flexible or rigid flat feet will significantly affect your choices.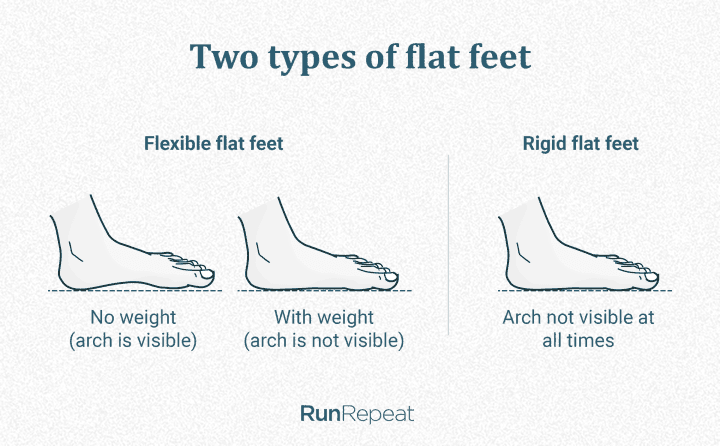 | | |
| --- | --- |
| Flexible flat feet | Rigid flat feet |
| The arch is visible when there is no weight (ex. while sitting, on toes, or lying down); it disappears when weight is put on the legs | Arch is not visible; remains flat in all positions |
| Usually painless | Causes pain during everyday activities |
| Usually affects both feet | Usually affects one or both feet |
Which running shoes to choose
For flexible flat feet, it is recommended to use stability running shoes because having too rigid and substantial arch support can put stress on the feet and knees.
For rigid flat feet, it is better to wear motion control running shoes as they help to alleviate pain and discomfort. However, these shoes are becoming a thing of the past with more technologies being developed for overpronation overall.

neutral shoe (left) vs. stability shoe (center) vs. motion control shoe (right)
2. Forgetting that heel and toe support are also important
Flat-footed runners usually apply more force in the heel and toe areas; thus, they need to wear running shoes with added durability and support in those areas. Running shoes for flat feet are usually bulkier and thicker than normal running shoes because of these added features.
3. Not recognizing the importance of shoe last
When dealing with flat feet, arch support is not the only solution. You need to pay attention to the shoe's last or mold. It dictates the shoe's level of stability.
Straight last will help flat-footed runners feel more sure-footed and avoid pain.

Hoka shoes are known for straight, extra-wide platforms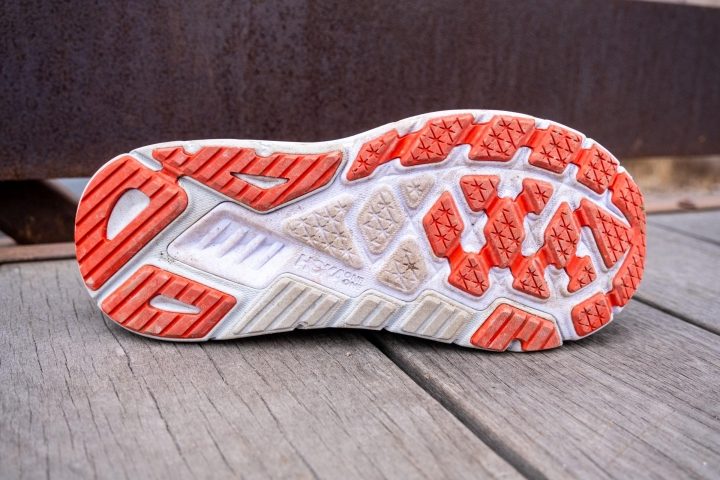 See all Hoka shoes for flat feet
Other important things to remember if you have flat feet
Replace your running shoes before they wear out
Do not wait for your running shoes to be completely worn out before you replace them. Some experts suggest that running shoes should be replaced every 300 to 500 miles, depending on your running style, weight, and the quality of the shoes itself.
ASICS Gel Kayano shoes employ the brand's most durable AHAR rubber. It lasts well beyond 500 miles.
If you have flat feet, pay attention to your shoe's midsole. It provides shock absorption as well as the stability and motion control you need for your foot condition. Over time, the midsole will wear down and won't provide the same level of comfort and support. If you have already run a lot of miles and you notice pain during or after you run, then it's time to buy a new pair.
Stretch and strengthen your feet
If you have flat feet, keep your arches strong and properly stretched. Make sure to stretch regularly every day for a few minutes and after your running activity.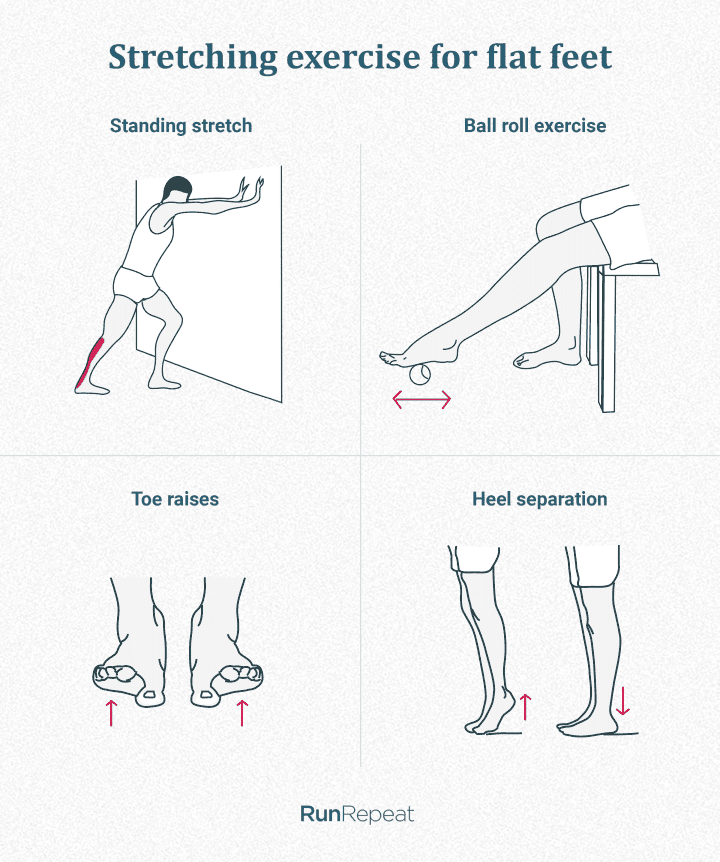 For instructions and more flat feet exercises, read this article.
Do not ignore the pain
Running through pain will worsen the condition and increases the risk of serious injury. If you experience pain while running, get professional help. It is important to rest too.
Related guides
If you are interested to learn more about flat feet and associated foot conditions, as well as tips on how to choose the right running shoes, here are a few articles to explore:
How we test running shoes
All shoes are purchased with our own funds to help us stay transparent and honest.
We go at least 30-50 miles in each pair before submitting our feedback. We ensure that the flat footers among us - both with flexible and rigid flat feet - lead the wear testing to prioritize their requirements and discuss their real observations about these running shoes.
We slice these running shoes up in our lab to measure every imaginable parameter. Moreover, we set our gathered data side by side with the average values to have a qualitative analysis of each element of the shoes.