Brooks Levitate 2 review
The Brooks Levitate 2 is an exciting new offering. Out of the box, the Levitate 2 has a fresh new look – think tie-dye meets astronaut.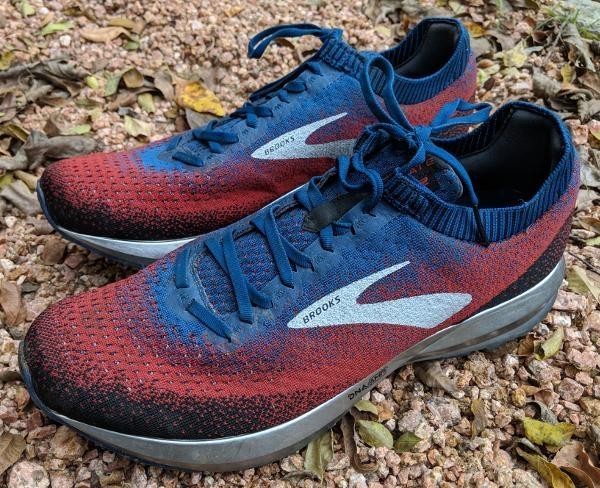 Sock-like fit upper
The upper mesh on my shoes has a neat red-to-blue gradient that is subtle yet good-looking. The DNA AMP midsole is new-age silver, ensuring you'll be seen as you trot around town.
Even on the first run, these shoes were comfortable. The knit upper is seamless and has a sock-like top, conforming to the foot without constraining the foot. The cushioning is comfy and neutral.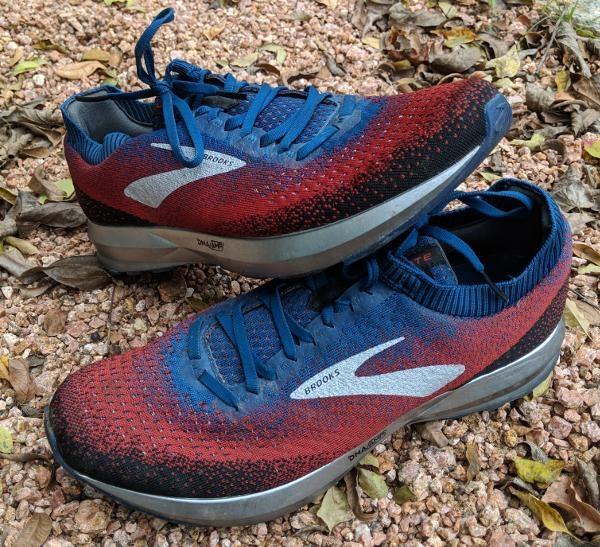 Overall, this is an impressive lightweight shoe that is ideal for runners looking for neutral road shoes with some cushioning and moderate heel-to-toe drop. I have run 80 miles in these shoes, and they still look new.
Comfort straight out of the box
Again, these shoes were comfortable straight out of the box and have remained so.
The knit upper "bootie" hugs the foot and ensures everything stays in place. There is also a tab at the heel that helps prevent blisters from forming. I have wide feet, and the shoe and toebox fit me well (and is true to size).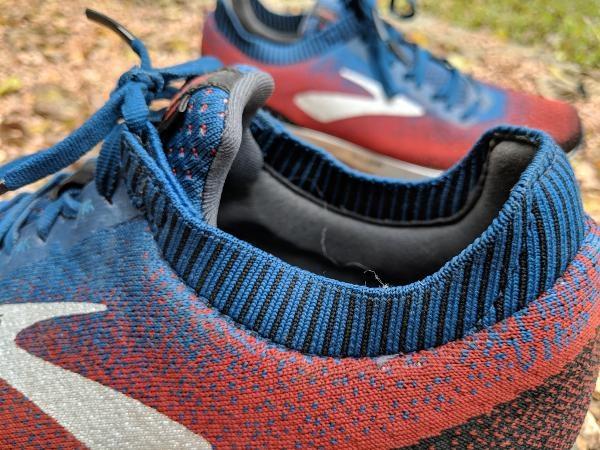 I went for several 10 mile runs in the Levitate 2, and they felt comfortable for the entire run and my feet felt fine afterward. These are well-balanced shoes.
The Levitate 2 feels bouncy
The shoes feel bouncy – it feels like you're hopping down the road in these shoes. Although these shoes are on the heavy side, they feel quite light on runs.
This is likely due to Brooks' special midsole, called DNA AMP, which harnesses and returns energy for each step. It's not like the shoes feel like jetpacks, but they do feel surprisingly light on-foot given their weight.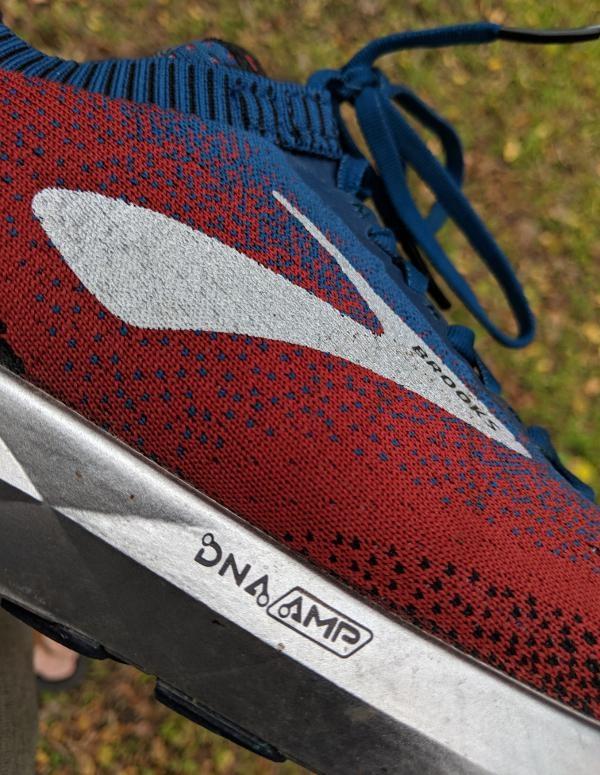 Slight wear after 80 miles
I have run 80 miles on these shoes, and they are still in great condition with little sign of wear.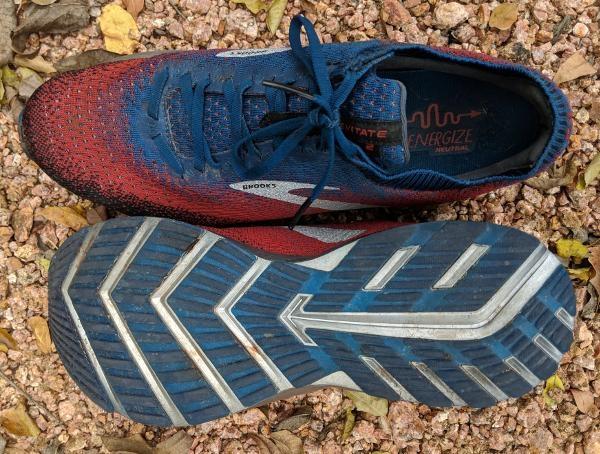 I'm a larger runner, at 6'3 and 200 lbs. These shoes were great and comfortable for me straight out of the box, even though I'm used to running in low-drop shoes.
The Levitate 2 feels lighter
Although the Levitate 2 feels surprisingly bouncy and light given its weight, it still weighs more than most neutral shoes on the market. RunRepeat states that the Levitate 2 weighs 318 grams, which is 18% more than the average neutral shoe weight of 270 grams.
Given that an average person takes about 2000 steps per mile, that extra 48 grams will add up.
Expensive
At $150, this shoe is somewhat expensive.
Lacks ground feel
Given the amount of cushion, the feel of the ground was lacking somewhat.
The shoe looks nice!
My Levitate 2 has a neat red-to-blue gradient with silver DNA AMP outsole. I quite like the look of the shoes! There are five different colour options, so you're sure to find one you like. The shoes are also resistant to dirt and remain clean.
Compare popularity
Interactive
Compare the popularity of another shoe to Brooks Levitate 2: