Verdict from 11 experts and 52 user reviews
4 reasons to buy
Weight: A lot of runners find the Launch 8 so light that they somehow forgot the shoe was there.
Fit: The upper has an accommodating fit, thanks to its stretch. With this, there's room for toe splay and swelling.
Ventilation: Testers mentioned that the shoe felt cold but "not overly cold" during winter, and is "breathable enough for the tropical condition."
Lockdown: The structured heel holds the foot in place, eliminating slippage. Meanwhile, several runners are impressed with the shoe's "solid midfoot lockdown."
3 reasons not to buy
Cushion: Many critics agree that although the Launch 8's foam is a distinct improvement from the 7's, it's still a touch firm. Some of them even mentioned that it feels like the cushion disappeared after several minutes, making their feet feeling raw and tired after each run.
Unlacing: Even after double knotting, quite a few wearers have reported that the laces came undone.
Sloppy tongue: A couple of reviewers have noted that the tongue slips sideways.
Bottom line
Contrary to the Brooks Launch 7, which was dubbed as the "Brooks Brick," the Launch 8 features a much-improved construction, from its softer ride to its plusher upper. However, when compared to other neutral daily trainers, its ride remains "flat-out boring."
If you want a comfier option with plush cushioning and don't mind spending a few more bucks, consider the Brooks Ghost 13.
Tip: see the best running shoes.
Our reviews
Flashy, but no Flash!
This is a fast shoe designed for speed work and training days that push your times. It's part of the speed family with the Hyperion elite and tempo, but with budget in mind.
Lets start with the pros of the Launch 8.
Pros
First the Upper. I love the aim mesh upper. Its more breathable than the past model, and a little more performance minded with a bit less padding in the ankle and tongue. They fit great, they hug your foot, and although they seem long and narrow they worked well for my wider feet. Nice and breathable too, great update from the 7. Happy with the update for sure. I absolutely love the neon and black, loud but simple. Great work on the looks!
The heel counter is light to medium stiffness and I didn't have any heel slip. I really like the shape of the heel flair, it make is really nice and easy to slide your foot into.
The outsole is full rubber which I like, not super grippy on slick surfaces but most road shoes aren't built for grip. It should be plenty durable and work for training and at 8.5 ounces are light enough for race day.
They feel light, which feels fast, and I like that.
Cons
Now the cons. The tongue is minimally padded and I really wish it was gusseted. The shoe would benefit from some extra mid-foot lock down as I had to tie it pretty tight to get that feel and then they felt a touch tight over the top of my foot because of the minimally padded tongue
They have a braided nylon lace and it just feels subpar for a high performance shoe like this. They seem like a cheap afterthought. I wish Brooks would have put the laces from the Catamount on the Launch 8, those are ideal for a shoe like this.
Midsole… Brooks needs to step up the midsole game. This shoe has the BioMoGo DNA midsole and granted this shoe feels better than almost all the other Brooks road shoes I've tried this year, but it's because it feels light and nimble, making it feel fast. I still leave every run wanting more response, more spring, and just some more excitement out of the midsoles, the Launch 8 is no exception. I will say whatever they changed from the Launch 7 is a good change, the 7 felt like a brick and the 8 has a bit of forgiveness comparatively which was noticed. But the big question is why not put DNA Flash on these???
Ok down to price and this is a major pro. $100, for a speed shoe, and that's pretty fantastic!
Bottom line
If you are looking for a fast trainer, that's stable and dependable, durable and light enough for race day, the launch 8 accomplishes all that. I don't love the midsole, but they feel nimble and they are a nice improvement from the 7. I have my fingers crossed that the 9 comes with their Flash midsole. In the end, although I wanted more pep they actually are a nice shoe to run in, and I love the looks, so I may wear them just because of that!
When I first glanced at the Brooks Launch GTS 8, I half-heartedly dismissed it as just another mid-distance neutral trainer.
However, after lacing these up and launching into my first run with them, I was pleasantly surprised.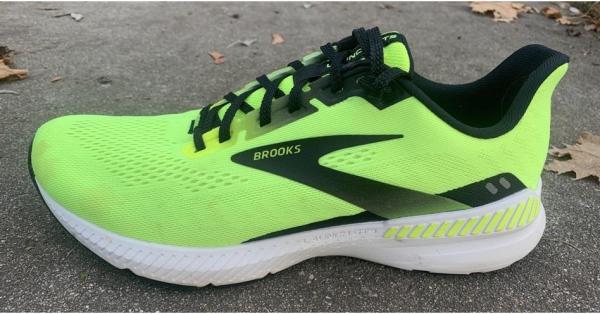 The quick and nimble feel of the Brooks Launch GTS 8, coupled with it's superbly dialed in the cushion, made for a shockingly good running experience.
It's easy to admit that I am sort of crushing on this shoe and can wait to run some fast spring races in it.
Fit
The Brooks Launch GTS 8 fits true to size. I found the upper to be very comfortable, with a secure wrap around my midfoot.
The toe box has a snug feel, so if you're looking for ample room for toe splay, this might not be your jam.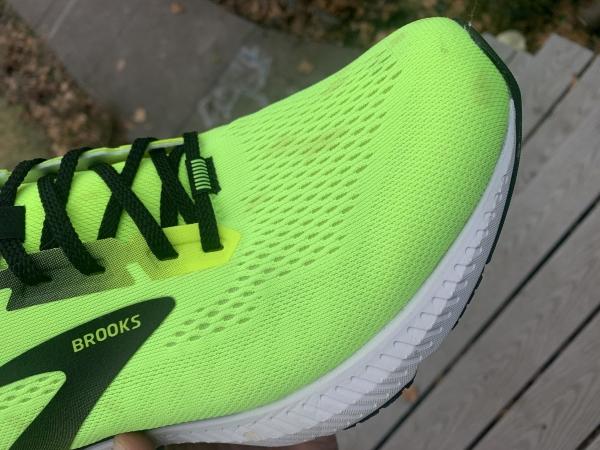 I found that it had a comfortable amount of room for me. Given the pliable weave of the upper fabric, the snug toe box was not restrictive and ultimately gave a sense of security.
I really like the heel entry with the funky built-in shoe-horn. The tab replaces what is usually a loop to hang onto while putting the shoe on.
I've seen this on other brands, and it makes for a real natural foot entry while decreasing any pressure on the Achilles tendon during running.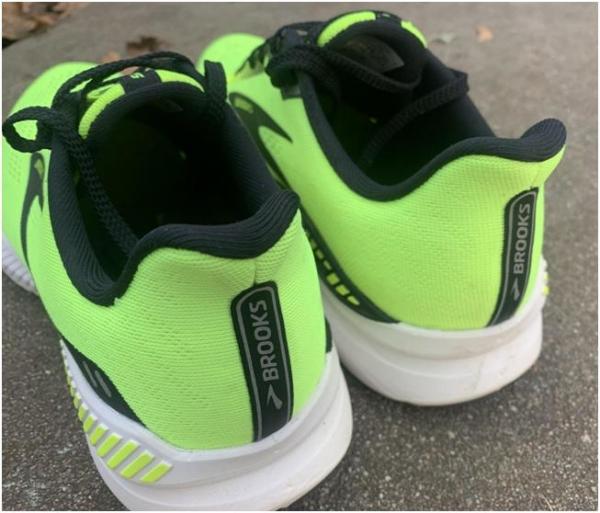 Another feature that I was happy to see on this shoe was the gusseted tongue.
I love the glove-like feeling it gives a shoe, and its function of helping to keep the tongue from wandering down one side is well appreciated.
Performance
I received these shoes just as the Montana winter decided to rear its ugly head, and that afforded me a great opportunity to test a road shoe's performance on wet, sloppy, and sometimes icy conditions.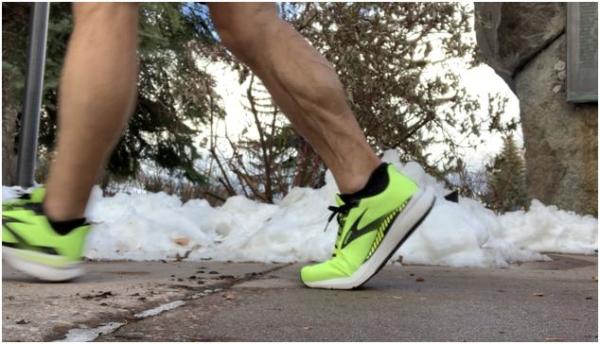 The sole of the Launch GTS 8 was a superstar. I was impressed with the bite and grip it delivered in this wintery mix.
I loved that I could corner with trust and speed. Long sections of ice did give me pause, but the wet slushy sidewalks were no match for the Launch GTS 8.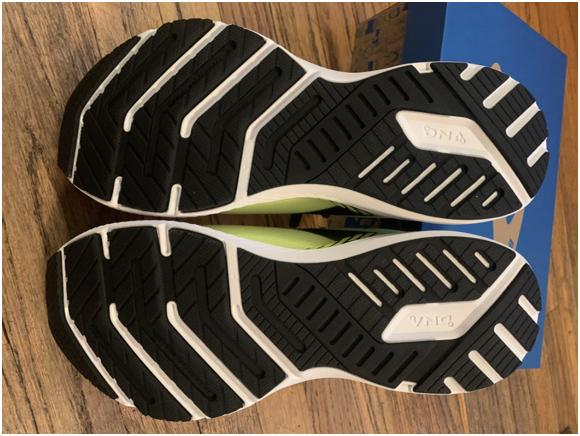 I attest this to the sole's micro-tread texture and the well thought out angular positioning of the tread pattern.
Make no mistake; this shoe is not intended to be a winterized road shoe. I was simply impressed with how well it held up to the conditions I had to test it in.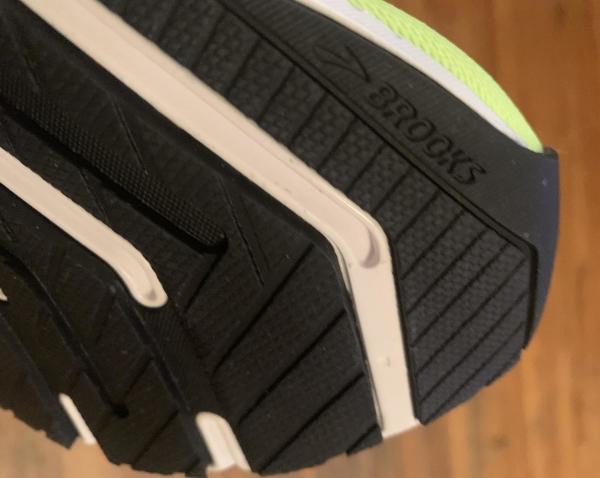 The Brooks Launch GTS 8 has a quick and responsive feel about it. The airy upper mesh feels light and comfortable.
Weighing in at just over 9oz, the shoe is light. It feels like a racing flat when you put it on and responds like one too.
The lace cage is made of a pliable synthetic material that secures the foot but allows for flexible movement from the get-go.
Out of the box, the shoe feels broken in and ready to go. The tightness and rigidity you sometimes feel with a brand new shoe were simply not there.
Whether this softness translates into a lack of durability is yet to be seen, but I sincerely doubt it, having experienced several other Brooks models.

The reaction of the sole to the cement and pavement is superlative. The BioMoGo DNA midsole has the perfect ratio of cushioning and rebound.
The nexus of the two make it feel soft and comfortable like a daily trainer, but with the foot turnover and responsiveness of a racing shoe.
This is a great feature for speedwork, where you want to work hard and really feel the ground, but you don't want to punish your joints and muscles with excessive impact.
The cushion is not so much that it eats up your energy. I felt like I got a really great energy return in every stride.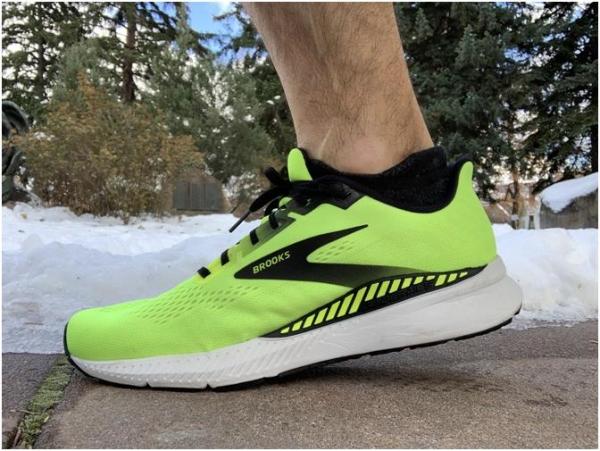 The guide rails technology helps to create rigid lateral support to minimize any tendency of overpronation.
Limiting the micro-twists that might occur on footfall, the Guiderails technology keeps that careless motion from translating up into your knees and possibly causing injury.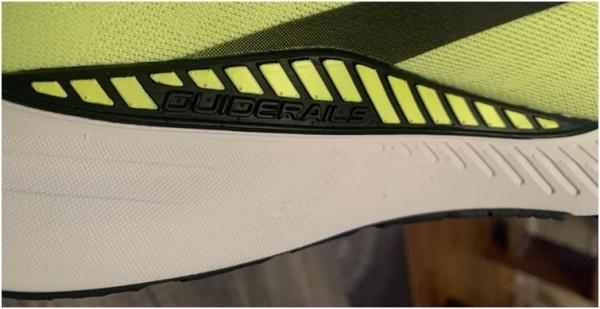 Given the snap of cold wintery weather in my neck of the woods, I decided to test these out at my gym. While I tend to run outside all winter, the treadmill does have its place in my winter training regiment.
I found the Brooks Launch GTS 8 to be a perfect gym shoe. The flashy colorway pictured in this review got lots of attention too!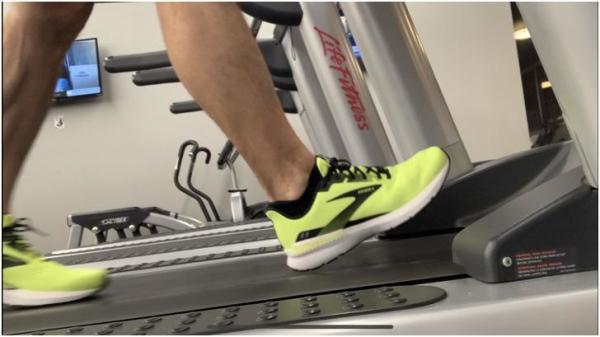 I used them on the treadmill for high paced intervals and tempo sessions. For sprint sessions and shorter distance fast runs, these shoes are ideal.
The Brooks Launch GTS 8 a solid shoe. Its intended design is a neutrally balanced daily runner, and it suits that purpose very well.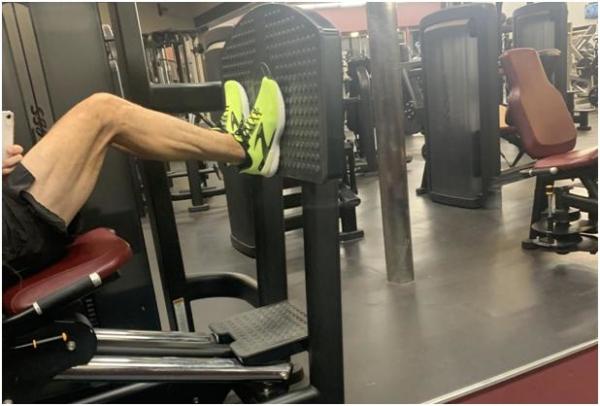 With that said, I did use this shoe on one of my longer jaunts, and after 12 miles of sloppy pavement, my only complaint was that my feet got a little wet given the airy mesh of the upper weave.
I usually run some early season road half marathons, and I think that the Brooks Launch GTS 8 will be my shoe of choice in 2021. The Launch seems like a good choice for mid-distance to longer training sessions.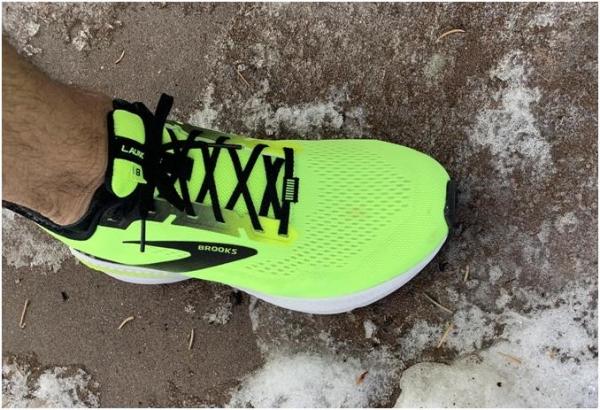 Pros
Responsive

Light


Appropriately cushioned
Cons
Overall
The Brooks Launch GTS 8 is a great choice for the runner looking for a responsive shoe with a decent semblance of cushion.
Neutrally balanced, light, and responsive, this shoe checks all of the boxes for the runner looking to log lots of daily miles, do some interval work from time to time and maybe even flirt with the long run.
If there's only one pair of shoes that you're able to buy this year, the Brooks Launch GTS 8 is a strong contender and should not be overlooked.
The Brooks Launch 8 GTS was my return to Brooks running shoes after nearly a decade of running in other brands. I have to say, this was an excellent shoe to re-introduce me to Brooks road shoes. The Launch 8 is fast and springy!
Let's get into the details.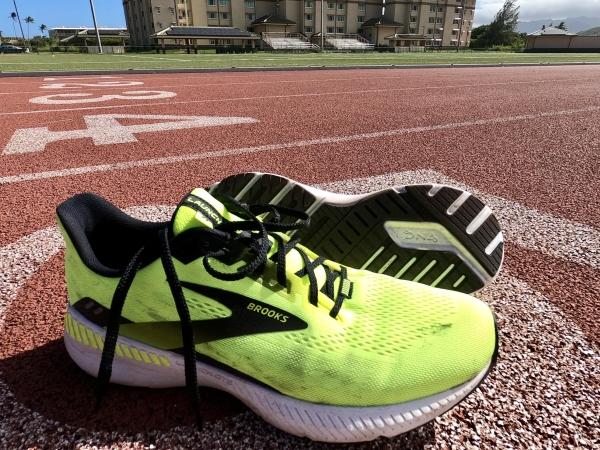 Style
When I first opened the box, my jaw dropped. Not only because they are so bright, but mainly because they have such a clean design.
Brooks has kept it simple. I like the single color knit upper combined with the black brooks logo. The sole has some diagonal lines that I feel kind of take away from the clean look of the shoe.
But all-in-all, the shoe looks pretty good.
Comfort
Before I critique the comfort of the Launch 8, you must know that this shoe is designed for speed. With that being said, if you're looking for a shoe that will go 1.5 hours+, perhaps a different model of Brooks would be a better choice.
While the Launch 8 isn't uncomfortable, it wasn't designed for longer runs. My longest run in it was just under 9 miles and I felt that was just about the limit.
The balance between springy and plush are heavily favored toward springy. But like I said, this shoe has been designed for shorter, faster runs, and for that, the comfort is ideal.
Toe box
I found the toe box ideal for this type of shoe. For road shoes, I typically run in the Altra Escalante.
While I enjoy the roomy toe box, I find it creates lateral movement when doing speed work. The Launch 8 has the perfect balance of security and comfort for faster paces.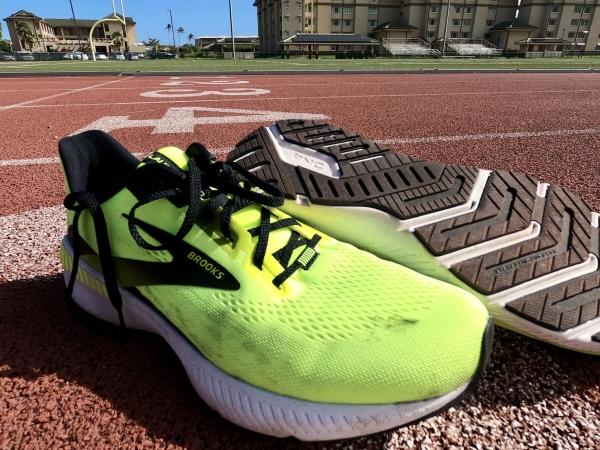 Quality & durability
The Launch 8 GTS is a well-built shoe. For me, the first part of a road shoe to break down is the tread. No sign of that here.
The upper is holding together well along with the sticking and glue. For clarity, I only have 40 or so miles in them so not ideal for a true durability test, but I see no reason why these would break down sooner than expected.
Arch support
The Launch 8 GTS is designed for those with medium to high arches. As someone more in the low to medium range, I felt the shoe had great support.
If you're a runner that requires great support, this shoe will do the trick.
Weight
As expected, the Launch 8 is very light, making it perfect for its intended use - speed work. I did several interval workouts in the shoes and felt quick and springy.
The shoes feel like an extension of my feet and not some bulky piece of fabric and rubber strapped to them. Brooks has kept the design minimal and used materials to produce a true speed shoe.
Breathability
Brooks has used what appears to be a knit and mesh blend for the upper and it seems to breathe very well. The majority of my runs in the Launch 8 took place in the afternoon sun, typically on the track.
While the relative humidity here in Hawaii is high, the shoes did a great job of keeping my feet dry and cool.
Stability
The Launch 8 GTS handles very well. When I am doing intervals and speed work, I want to feel confident that my footwear will provide stability when needed.
While on the track, running the turns at a brisk pace, I felt sure-footed.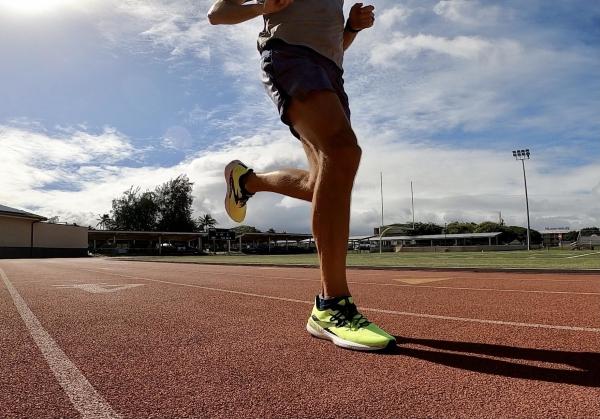 Fit
The Launch 8 GTS feels great on the foot. The lacing system allows for a perfectly snug fit along the top of the foot.
The bed of the shoe cupped my foot nicely. Like I mentioned previously, this shoe is designed for speed and fits as it should.
If I were looking for a shoe for my long weekend miles, this shoe does not have the ideal fit. But for its intended purpose, the Launch 8 fits nearly perfectly.
Heel
I like what Brooks has done with the heel of the Launch 8. Compared to the Launch 7, the top of the heel flares back a bit which I feel better forms to the ankle while running.
The whole heel and ankle section of the shoe conform nicely to the foot, providing a very secure feel. I don't think the design could have been better.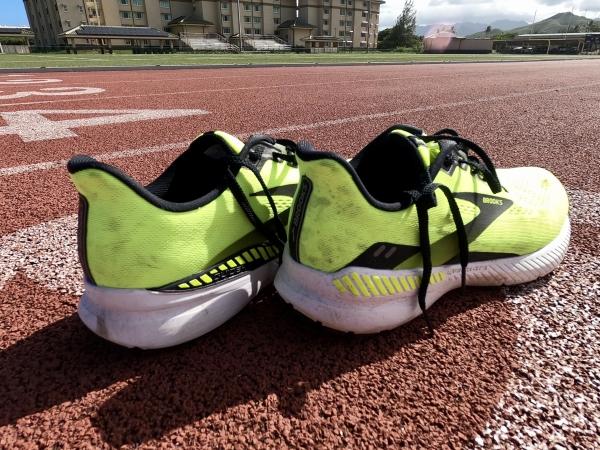 Summary
To summarize the Brooks Launch 8 GTS, I would say that they are a near-perfect speed shoe. As I mentioned in the review, this shoe has a specific purpose and it meets and exceeds the requirements for that purpose.
If you're training for a 5-10k and want a single shoe to wear, the Launch 8 will work. But as you start creeping up into the two-hour runs and longer, you may want to consider something with a more plush ride.
As for the Launch 8, it is so responsive and springy, and fast! I really like this shoe.
The Brooks Launch line came out with a roaring start for years with many successful models up until the 7th. An unresponsive and overly firm shoe placed it in purgatory between a shoe that was too firm for recovery but not responsive enough for a tempo or race shoe.
The Brooks Launch 8 made strides to return to success but it may not be enough for some runners.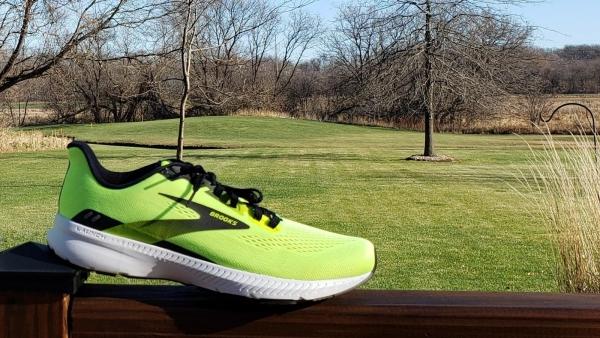 The new Brooks Launch 8 is the successor to the Launch 7 and is billed as a return to the successful Launch series at the amazing price of $100.
While the new Launch 8 uses the same lightweight BioMoGo DNA midsole foam, Brooks has added a blown rubber forefoot to improve transitions and foot strike response.
The new Launch 8 trainer is also nearly a half an ounce lighter! A faster more responsive shoe at less weight sounds perfect, if only it was so.
Unboxing
The classic Brooks box remains unchanged but is so iconic and eye-catching I really wouldn't change a thing. Almost anyone who is even a casual runner would recognize the box pattern and colors immediately.
My enthusiastic assistant was quick to pounce on the momentarily unattended box and assist in extracting the new trainers.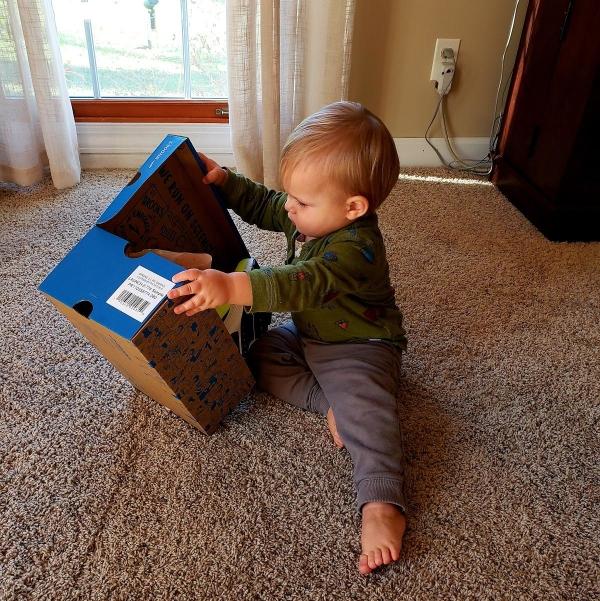 The first reaction, the color is intense. Brooks managed to make the color and contrast lines of this shoe so focused and bright that honestly, they look like they are fake or photoshopped.
It is difficult to convey how eye-catching these shoes are. On the website, the color looks like a construction reflector yellow, but it really is deeper and more complex. Immediately it screams "fast" and "quality".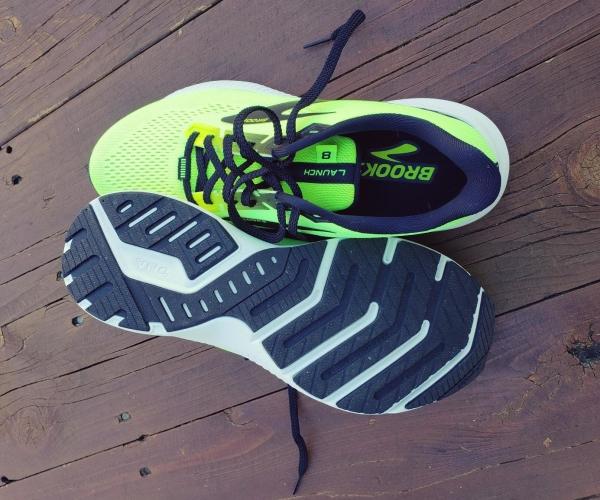 No frays in stitching and glue look even and don't overhang on any seams. The shoe has a polished look and very professional, exactly what is expected from a top brand, and no unwanted surprises.
Shoe data
Breaking down the technology and data of this shoe is the table below:
| | |
| --- | --- |
| Price | $100 |
| Category | Road Runner |
| Support | Neutral |
| Arch | Medium |
| Weight | 8.3oz/ 235grams (M8) : 8.6oz/ 244grams (M9) |
| Midsole Drop | 10mm |
| Technology | BioMoGo DNA midsole/ Blown Rubber forefoot |
Nearly identical weights of left and right trainers will make those sensitive to shoe weights happy.
I haven't seen if the new upper has a specific technology name, but it is an improved version of the mesh top from Launch 7. Also, the new upper material sidewalls have a unique feel to them, almost smooth but still easily pliable like a mesh.

Fit
The Launch 8 fits snuggly through the midfoot but has a roomy toe box, more than enough to spread the toes.
I was surprised at how well this shoe fit through the midfoot as the tongue is not attached to the shoe via elastic fabric as in many other new trainers.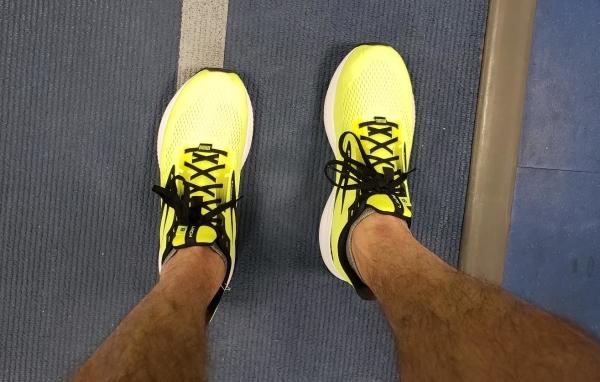 I am attributing this to the unique material used on the upper. Looking at the heel cup I was a bit concerned that the heel counter was flared too high up and would contact my Achilles with aggressive running positions but that was not the case and it is very comfortable and I grew to really like the heel of this shoe.
It fits snug but not tight and almost feels like the heel will slip but it never does, and I have a narrow heel that slips in most style shoes unless tightened down much more than I did in the Launch 8.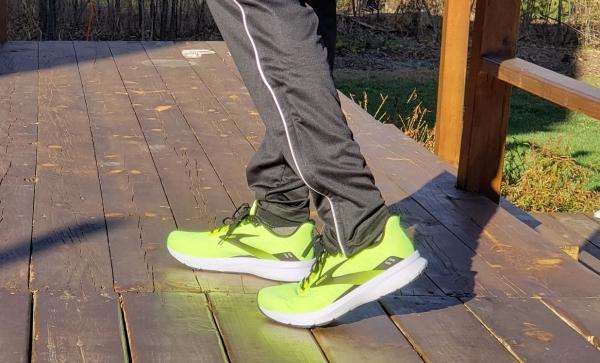 The shoe locks down well but is a bit higher volume through the midfoot than I prefer. One thing that helped tighten the shoe down so well was a combination of the stiffer collar edge and the ribbed laces which did not slip at all and really helped pull things tight.
Run Report
Normally, my rule of thumb for shoe reviews is 50 miles in a pair before drawing conclusions.
However, this pair was an exception due to the fact I am returning from multiple fractured ribs and have not run or done any activity more difficult than getting out of a chair in six weeks. For this review, I put just over 20 miles in these shoes in a mixture of indoor track and road running.
While the Launch 8 were more responsive than the Launch 7s of the past, they still did not live up to the responsiveness of the previous versions of that of other high tempo trainers today.
I did find that while the padding was firm, it gave a surprising amount of cushion, and at no point were my feet or knees sore even after ramping up the second week to 4 runs in a week after not having exercised in six weeks, this was surprising and very welcome.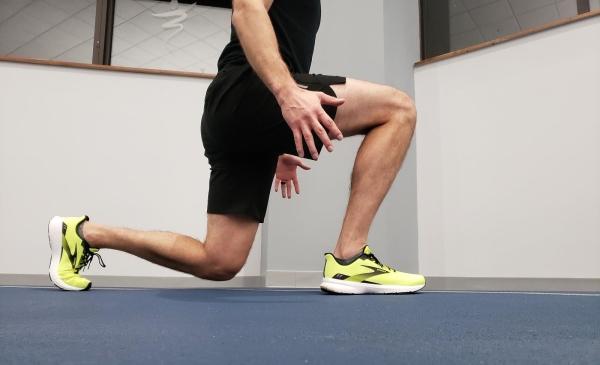 While running intervals the shoe felt good during the slow tempo phases, it is well balanced and supports the footwell and all speeds while not feeling restrictive, it should be noted that there is a ride support version of this shoe as well.
The biggest issue I had was that when it came time for up-tempo sections of intervals I just did not feel like I was getting as much "pop" out of the shoe that I should have for the pace I was aiming for.
With the smooth tread pattern of the Launch 8, I was nervous that the grip would be lacking but I never had an issue with sliding or slipping.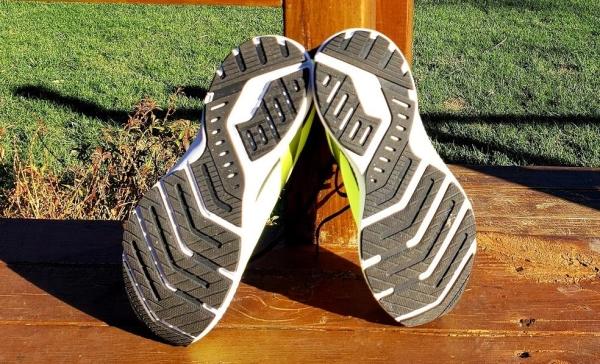 I did notice that while taking tighter corners during up-tempo intervals, about a 5-minute mile pace, I had some midfoot slide in the shoe. I suspect this is due to not having an integrated tongue or sock sleeve.
Due to the surprisingly well-balanced comfort with firmness of the shoe I used it for some light plyometrics following my runs and it was comfortable and did not slip or feel out of place.
Most running trainers have too much cushion or too high of a stack height to feel stable with lateral motion or jumping but they handled all those tasks well.
One of the biggest surprises of this shoe was just how well it held up. Even 20+ miles later, it looks like I just took it out of the box. The color is so vibrant I basically don't need lights on night runs, and it has not faded one bit.
Normally bright shoes look worn down so quickly, but these still look fantastic. The upper is in great shape, there is no visible foam breakdown, and the outsole looks untouched.
Final thoughts
These trainers are a mixed bag of results. While I was very happy with the improvements of the Launch 8 vs the Launch 7, they still do not live up to the previous versions before.
They check a lot of boxes well, just not all in the same category. For example, the ride is shocking smooth for how firm the shoe is.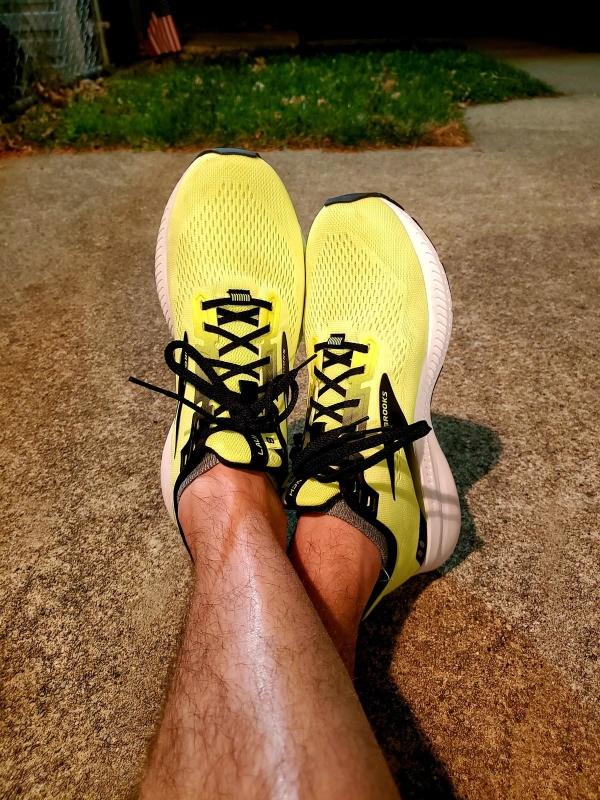 It is also well-supportive without being restrictive. However, the ride is not soft enough for most people to use as a long-distance trainer or true recovery shoe. While the ride is more responsive than the Launch 7, this version still does not hold up to what most runners would want out of a high tempo or race shoe.
This lands the Launch 8 in purgatory between a distance shoe and an up-tempo trainer. For me, these will fit as a short distance recovery shoe as I normally run in either trail shoes or minimalist trainers.
For a beginner runner or those looking to transition to a lighter faster shoe, this may fit well for them. Advanced runners will be more efficient with their stride and pacing and will most likely benefit from another trainer more so than this one.
Overall, for a $100 shoe, these are a good buy for many runners and look to provide a solid ride for many miles in a variety of situations.
Happy running!
Brooks Launch 8: Speed and comfort combined
To enhance the pace of the runner without requiring much effort, the Brooks Launch 8 is equipped with the brand's lightest version of the BioMoGo DNA midsole yet.
It's not only featherlight but it is also very responsive, further increasing the runner's speed. Aside from sporting a well-cushioned ride, the shoe is engineered to provide sufficient room for toe splay.
What's new?
The minimal changes employed by the Brooks Launch 8 translate to the following:
Faster transitions, better durability. There's more blown rubber on the forefoot of the running shoe, increasing not only traction but also the shoe's strength.
More breathability. The shoe has an updated mesh upper that allows better in-shoe ventilation for airy, sweat-free comfort.
Launch 8: Where it shines
Although marketed as a suitable racing option, the Brooks Launch 8 is seen by most experts as more fitting for daily training and tempo runs.
How Launch 8 compares
Corescore: 57-60
4 shoes (0.48% of shoes)
Corescore: 61-63
7 shoes (0.83% of shoes)
Corescore: 64-67
13 shoes (2% of shoes)
Corescore: 68-70
10 shoes (1% of shoes)
Corescore: 71-74
49 shoes (6% of shoes)
Corescore: 75-78
108 shoes (13% of shoes)
Corescore: 79-81
171 shoes (20% of shoes)
Corescore: 82-85
235 shoes (28% of shoes)
Corescore: 86-88
143 shoes (17% of shoes)
Corescore: 89-92
101 shoes (12% of shoes)
Corescore: 93-93
1 shoes (0.12% of shoes)
Price: $40 - $65
66 shoes (8% of shoes)
Price: $66 - $91
187 shoes (22% of shoes)
Price: $92 - $117
153 shoes (18% of shoes)
Price: $118 - $143
225 shoes (27% of shoes)
Price: $144 - $169
110 shoes (13% of shoes)
Price: $170 - $195
53 shoes (6% of shoes)
Price: $196 - $221
32 shoes (4% of shoes)
Price: $222 - $247
5 shoes (0.59% of shoes)
Price: $248 - $273
8 shoes (0.95% of shoes)
Price: $274 - $300
3 shoes (0.36% of shoes)
Weight: 3.5oz - 4.6oz
6 shoes (0.85% of shoes)
Weight: 4.7oz - 5.8oz
13 shoes (2% of shoes)
Weight: 5.9oz - 7oz
37 shoes (5% of shoes)
Weight: 7.1oz - 8.2oz
104 shoes (15% of shoes)
Weight: 8.3oz - 9.4oz
169 shoes (24% of shoes)
Weight: 9.5oz - 10.5oz
172 shoes (24% of shoes)
Weight: 10.6oz - 11.7oz
136 shoes (19% of shoes)
Weight: 11.8oz - 12.9oz
49 shoes (7% of shoes)
Weight: 13oz - 14.1oz
14 shoes (2% of shoes)
Weight: 14.2oz - 15.4oz
3 shoes (0.43% of shoes)