A triathlon shoe, the ASICS Noosa Tri 13 is a standalone that made our road runs fun and fast! It's comfortable enough for long days, it's agile for the speedier runs or races, and is equally perfect for short-distance efforts. Although very cushioned, we never felt any dragging. And like a true ASICS, this shoe is lasts for quite a while!
Pros
Very comfortable
Perfect fit
Do-it-ALL shoe
Lightweight
Springy ride
Spacious toebox
Secure lockdown
Good ground contact
Durable
Great straight out of the box
Cons
Not for wet surfaces
Bold design is not for everyone
ASICS Noosa Tri 13 Review
The ASICS Noosa Tri 13 is a do-it-all running shoe. I loved that ASICS was able to accomplish turning a marketed triathlon shoe into a running shoe that the pure road runner can not only use but enjoy.
Who should buy the Noosa Tri 13
This shoe is ideal for runners who want:
a nice-looking, well-rounded triathlon shoe
a moderately-cushioned race shoe that is bouncy and efficient
a durable shoe in a lightweight package
Who should not buy the shoe
The Noosa Tri 13 is not for runners who:
Efficient, springy ride
I was very surprised at how ASICS was able to combine an extremely efficient cushioning system and still maintain a lightweight product.
The theme of the ASICS Noosa Tri 13 is "Do it all. Do it well." The level of cushion with springy energy return brings this shoe into my favorite of 2021. The more you can do with a shoe the better. You get this shoe, you will be able to attack any of your runs effectively. Trust me!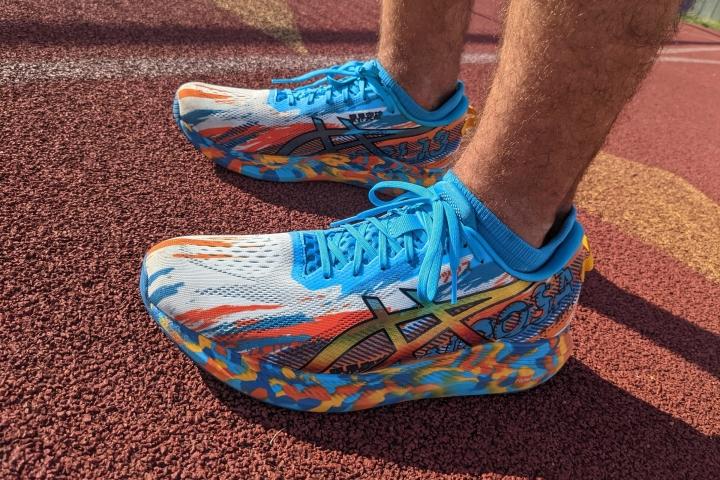 The shoe can do it ALL
The problem with most lightweight, speed-oriented shoes is that when they lean towards being fast and they usually lose the comfort we all love to experience. Not the ASICS Noosa Tri 13.
I love easing into my runs and am easily sucked into a nice leisurely pace while wearing this shoe because of the inviting, springy cushioning I encounter. This feeling is equally replicated once you begin to pick up the pace.
The Noosa Tri 13 made me feel like I never needed to rotate my shoes when I was testing. In fact, I wore this shoe nonstop for my runs since receiving them, and I have been in love with them for slow, fast, short, and far. Literally, this shoe allowed me to perform many types of runs effectively.
The ASICS Noosa Tri 13 is also great for casual, all-day use
I was equally impressed when wearing this shoe casually for a walk to get ice cream with my kids and even for an 8 hour day of standing at work. I felt great and would wear these for whatever I end up doing in a day.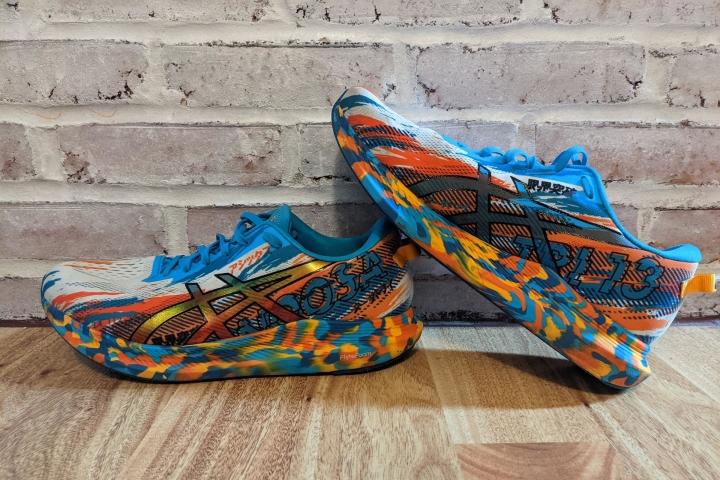 Perfect fit
The ASICS Noosa Tri 13 was true to size. The toe box was very spacious even though it was not a "natural" Altra type.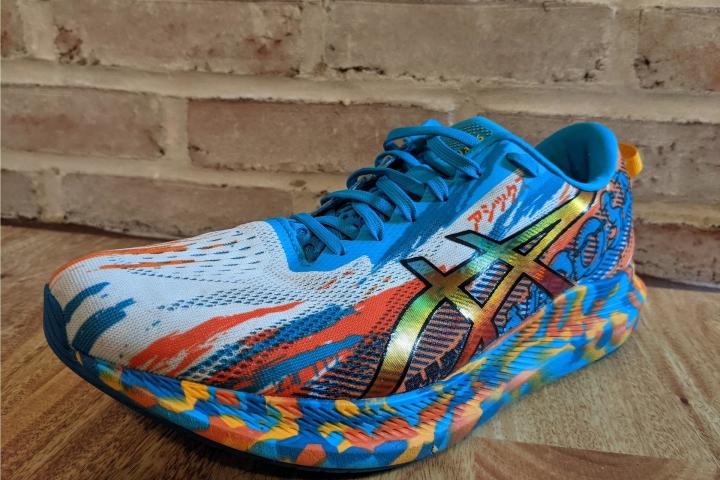 Secure foothold
I was very happy with the secure fit, never having slipping or trouble with the lockdown of the shoe.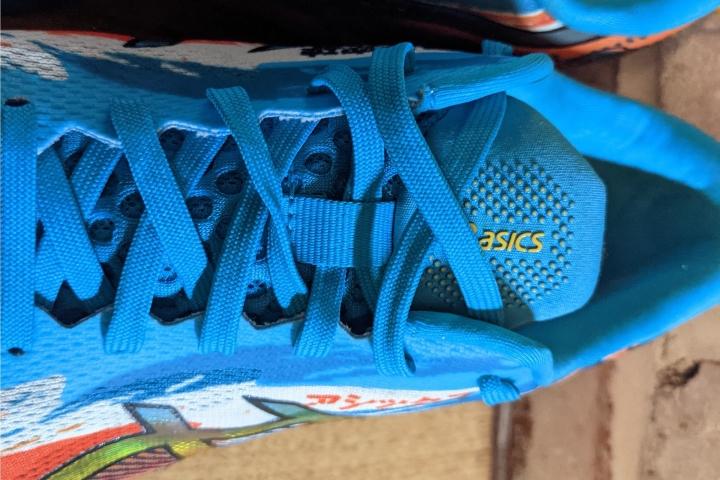 Good ground contact
This lightweight shoe is able to effectively allow you to go fast while still experiencing a nice inviting ground connection right up to the point that you are ready to blast off again for another stride length.
No break-in needed
Zero adaptation with this shoe. Just take it out and go!
The Noosa Tri 13 feels lighter
Triathlon shoes, on average, weigh 235g. The Noosa Tri 13 weighs 224g and it is lighter than it seems. It looks like a substantial shoe with some bulk but is really a lightweight mile machine! I have replaced my previous speed trainers (Brooks Hyperion Tempo and Altra Rivera) with the ASICS Noosa Tri 13 for now and I ain't missing them at all!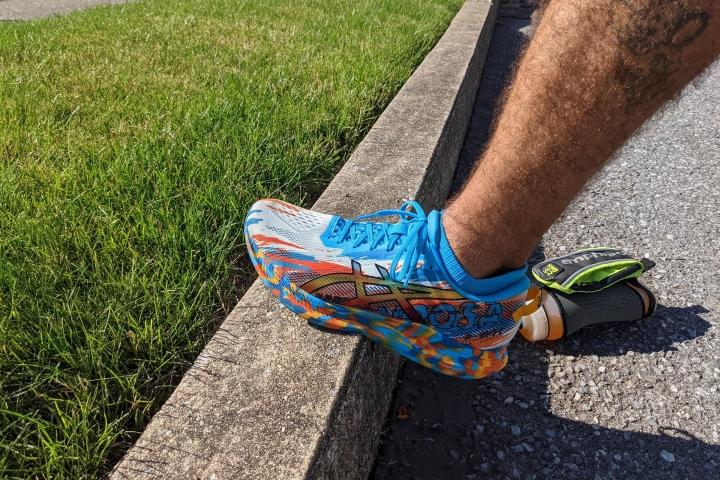 The shoe breathes quality
It seems very well put together and after about 40 miles I see zero wear patterns. I see this shoe lasting up to 400miles. That's impressive for a lightweight shoe.
The ASICS Noosa Tri 13 is not for wet surfaces
The grip is one of the few drawbacks here. The Noosa Tri 13 works well on dry surfaces. It slipped a bit on wet roads.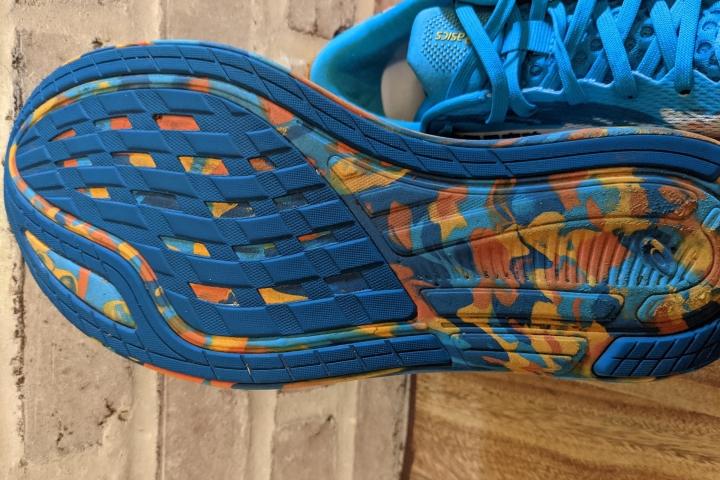 It is a versatile triathlon shoe
The ASICS Noosa Tri 13 comes in as my favorite shoe of 2021 so far. I achieved a lot of firsts with this one. My first ASICS, my first "tri" shoe, and my first favorite shoe for the year!
I left this testing experience wanting not only to wear this shoe still but wanting to see what other shoes ASICS has to offer. If you are a neutral runner wanting a shoe for many purposes, invest in this, you won't be disappointed.