Verdict from 8.3 hours of research from the internet
6 reasons to buy
The Asics Gel Excite 7 is comfortable to wear, based on reviews.
Several runners claim that this cushioned shoe is perfect for long runs.
Many wearers appreciate the breathability of this running partner.
It is supportive, according to numerous consumers.
This shoe feels light and fast, a few users observe.
People admire this running shoe's stylish design.
3 reasons not to buy
A couple of buyers noticed that the Asics Gel Excite 7 is a bit narrow.
Some testers reported that the upper material rubs against the top of the foot.
One reviewer experiences heel slippage.
Bottom line
Created with a clean upper design, the Asics Gel Excite 7 is recommended for runners and athletes who want to keep things simple. This road running shoe works best for runners with neutral gaits or those who do not overpronate.
The Asics Gel Excite 7 is manufactured using advanced technologies to meet the standards of running enthusiasts who are looking for comfort, flexibility, and budget-friendly option.
Tip: see the best running shoes.
Our reviews
There's no "normal" anymore. "Normal," like so many other things, has been irrevocably altered by the COVID-19 pandemic. So, it seems fitting that the way I am writing my latest shoe review changes as well.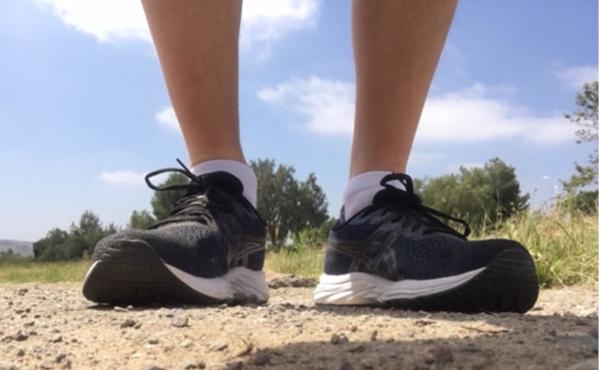 I received my pair of ASICS Gel Excite 7 running shoes right before the pandemic hit. I chose this model because I have had positive experiences using the ASICS Gel Excite 1, 2, 3, 4, and 6 for running.
While I was first lacing up my pair of the Excite 7, news was coming down of people on cruise ships experiencing strange and severe flu-like symptoms. Suddenly the schools were closed; I was (fortunate to be) working from home full time, and there was no toilet paper anywhere to be found.
My wife and I had to learn to become educators for our two young children as well as busy professionals. We had to learn to remain calm and focused on our children (and for ourselves), while the world around us was becoming far more unpredictable.
This all had to be done without some of the support systems we had in place, including regular access to a gym.
In the time it took me to gradually build a home gym (a rewarding DIY project that is a story for another place and time), most of my exercise was done through running.
This was one of the few outlets still available to me, and I took full advantage as often as I could. Often, I ran pushing a stroller while my daughter slept. Sometimes, planned three-mile runs would turn into five-or-six-milers.
I felt the firm connection between my feet and the road carry me through and beyond my stresses. In the past two months, I have run and walked more frequently than ever before.
The ASICS Gel Excite 7 hasn't just gotten a test run; this pair has been put through a full-on beat-down.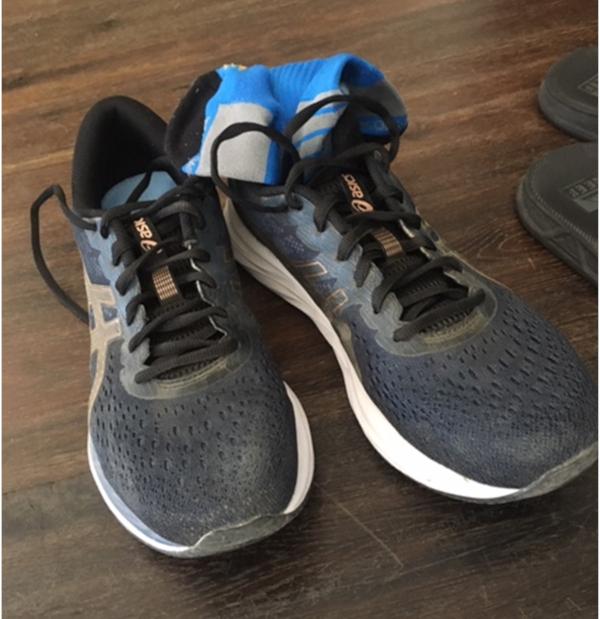 Now, before I continue to the more conventional portion of this review, I'll say that I don't hand out a 10/10 easily. I'm actually a very critical person, sometimes too much so for my own good.
But this pair of budget running shoes has been more than standing up to all the punishment I have heaped on them. In some ways, these shoes have been my support system.
Lacing them up and going running is the way I have helped myself feel like…myself, which is no mean feat. Yes, I know that this is fundamentally a pair of basic running shoes mass-produced in a factory somewhere.
But in these times, they have become a little bit more for me. Using the ASICS Gel Excite 7 over the past two months has been a wonderful experience, and I am excited to tell you why.
(Note: My wife bought the women's version of the ASICS Gel Excite 7 during this time and has had a similar positive experience with them.)
What do I look for in a running shoe?
Before I discuss why the ASICS Gel Excite 7 works so well for me, it's important to explain what I look for in a running shoe. Short answer: not all that much.
In fact, I find that a lower-tech, basic model often works better for me than the higher-priced options with state-of-the-art features.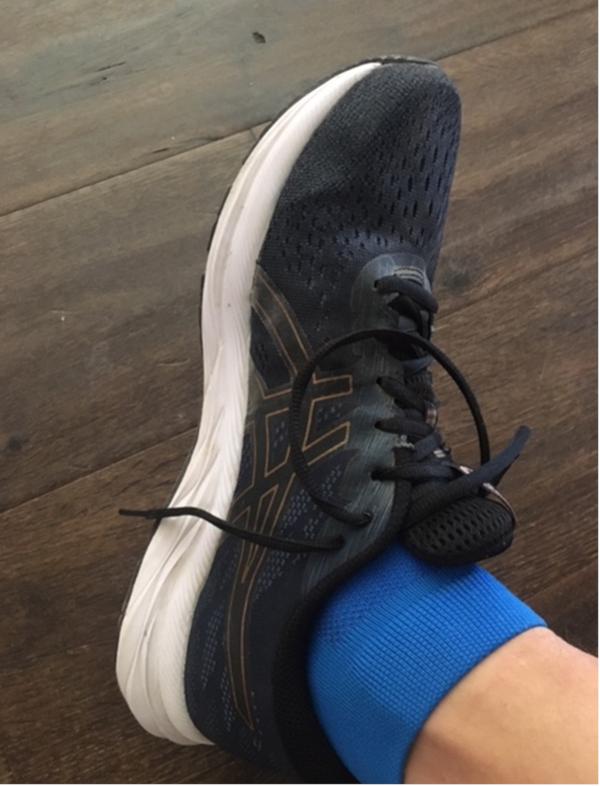 I'm a neutral runner, meaning my feet don't lean inward or outward excessively during the gait cycle. My arches are medium-height, which means I need some extra support but not too much.
I find that a standard running shoe with a heel-to-toe drop (the offset between the height of the heel and toe of the shoe) of about 10 millimeters works best for me.
I like moderate cushioning, and find that too much cush eliminates the feeling of connection with the ground that I enjoy. For me, a very basic neutral runner fits the bill nicely.
Here's a breakdown of the basic features that I look for in my road running shoes:
Moderate cushioning
Torsional rigidity (the midfoot of the shoe does not twist excessively during the gait cycle)
A firm heel cup to lock the foot in place
A removable insole that can be replaced easily with an aftermarket model
Breathability in the upper
A lightweight design
A value price
Now that you know what I look for in my road running shoes, let's see how the ASICS Gel Excite 7 measures up!
Aesthetics
The ASICS Gel Excite 7 is a sleek and modern-looking running shoe that differs very little in design from the Excite 6.
It comes in a variety of appealing colorways, with some bright looking designs as well as some more traditional color schemes (for us middle-aged folks).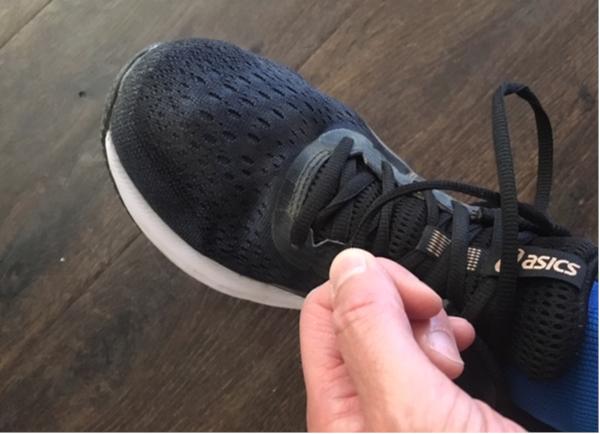 To me, it has the look (and feel) of a higher-end running shoe. What is or isn't stylish can be very subjective, but I find that these shoes should have a broad appeal and might even work for casual wear as well as for athletic activities.
ASICS certainly did not disappoint in the design of this upgrade.
Fit
Like the Excite 6 before it, the Excite 7 fits me very well. I have a medium-to-wide foot and have found that most medium-width trainers I tried from brands like Nike, Reebok, and Under Armor are simply too narrow for my feet.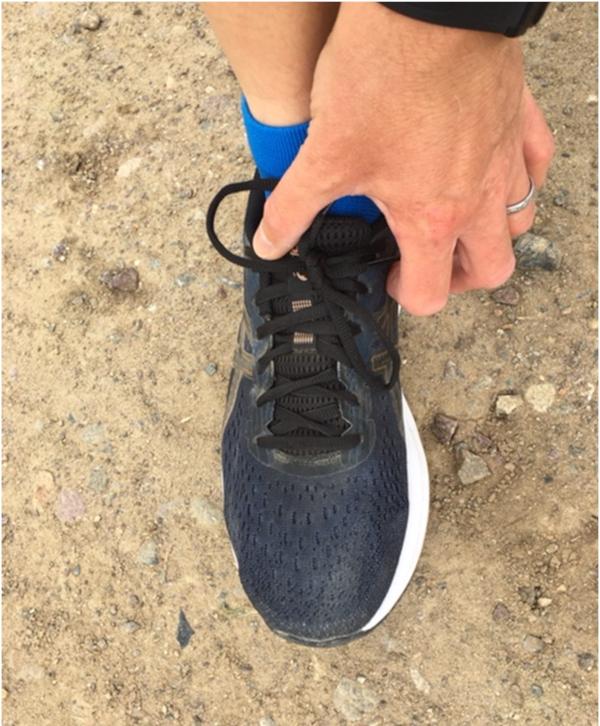 ASICS generally works well for me in medium width. The ASICS Gel Excite 7 is no exception.
It fits me perfectly in a 9.5D, feeling snug around the heel and midfoot while remaining sufficiently roomy in the toebox. My feet feel locked-in with no heel slippage at all, yet the shoes do not feel tight.
Upper
The upper of this shoe is made from a perforated, highly breathable synthetic material that is also moderately stretchy. This flexible upper material is a carryover from the Excite 6, and that was not present in earlier iterations of the Excite.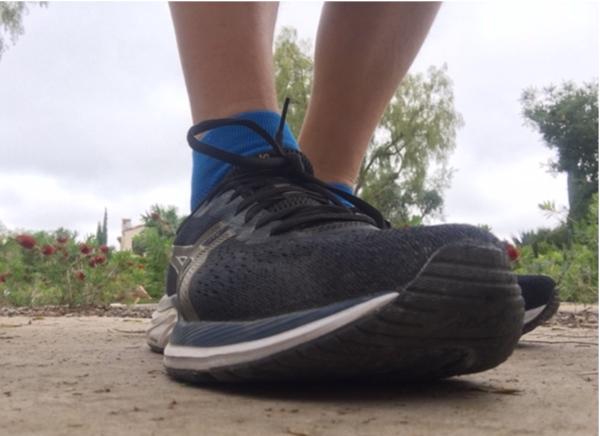 It allows the shoe to "give" more around the toe box, which means that the shoe can accommodate a greater variety of foot shapes. The material is also very soft.
The midfoot is built around the classic ASICS logo, which also forms a solid support cage. This allows for a firm lockdown for the heel and arch, which reduces unwanted foot torsion while running.
The upper of the Excite 7 seems more breathable and sturdy than the design used for the Excite 6. This upgrade is one big reason I give this 7th version a 10/10.
Heel
The ASICS Gel Excite 7 provides a hard, rigid heel cup that really locks the rearfoot into the shoes, preventing unwanted side-to-side motion during the gait cycle. The collar area of the shoe is very padded with a soft, spongy foam material and a padded Achilles notch.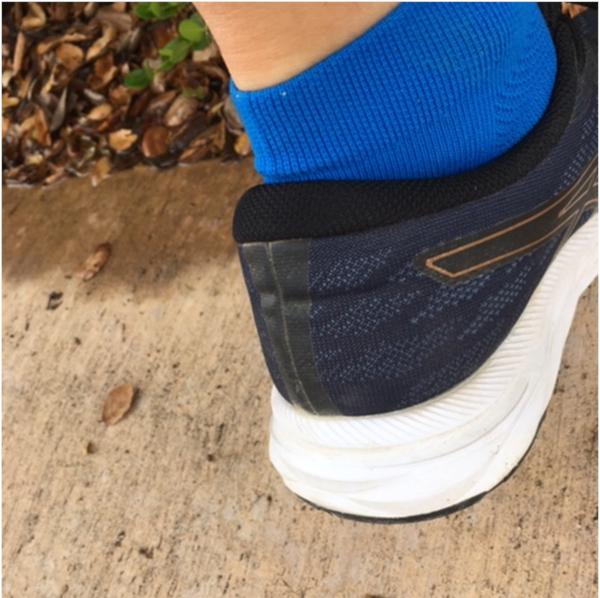 This prevents the chafing of the heel during a walk or run. Both of these features are a must for me, and I do not find them on very many budget-priced shoes.
Thankfully, there hasn't been much change on this aspect of the design from the Excite 6 to the Excite 7.
Midsole
The midsole of the ASICS Gel Excite 7 seems exactly the same as that used for the Excite 6. That's a good thing! This particular midsole composition is just superb for road running.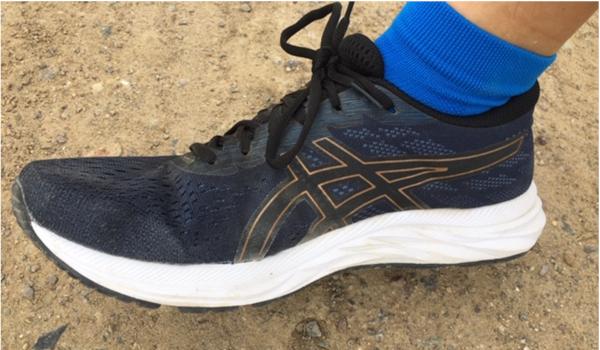 Two types of cushioning are used here. First, there is the traditional ASICS GEL unit in the heel. This Gel cushioning system has been a staple of ASICS shoes for decades (I first bought a pair of ASICS Gel running shoes in 1998, and I know that they existed well before that!).
I find it to be quite effective at absorbing shock during running or walking. Second, the 6th and 7th iteration of the Excite models included Amplifoam across the full length of the midsole.
Amplifoam is a newer cushioning system from the ASICS brand, which provides shock-absorption that is supposed to combine firmness with responsiveness.
I find that the Amplifoam feels great underfoot, working in combination with the Gel unit in the heel to give the shoe a light and springy feel with good energy return.
The inclusion of the Amplifoam makes the 7th iteration of the Excite extremely functional as a road runner over any distance.
Insole
The shoe comes with a flat ortholite stock insole that is easily removable. It is not at all contoured. I replaced the stock insole with aftermarket inserts (Superfeet brand) with no issue.
I suspect that the makers of this shoe understand that many people will choose an aftermarket insole; thus, they invest very little in the stock ones. This is a wise choice since there are many, many aftermarket insoles available at very reasonable prices that far surpass anything you will find virtually all athletic shoes.
Even many expensive shoes typically feature thin insoles that are meant to be replaced and offer very little support.
Outsole
The ASICS Gel Excite 7 sports a basic lugged outsole made of hard rubber, with a pocket that displays the location of the Gel cushioning unit. There is a guidance line divider, comprised of exposed midsole material, down the middle of the outsole.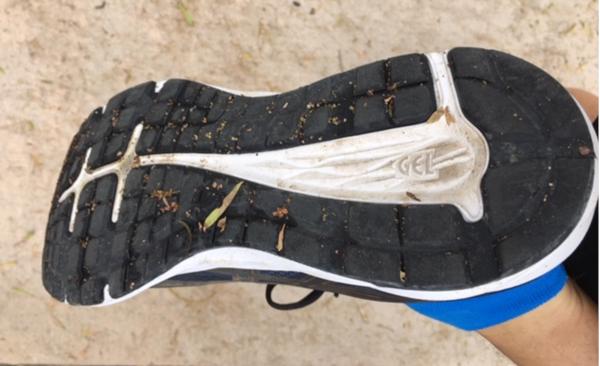 This feature helps point the feet forwards and maintain stability during the gait cycle.
Although this shoe does not appear to include the ASICS High-Abrasion Rubber (AHAR) composition found on some of the brands' other models (such as most of their trail runners), the outsole is still very firm.
This is the exact same outsole design that was used on the ASICS Gel Excite 6, and my pair of 6's lasted for a full year of walking and running without significant breakdown. That is pretty incredible, especially for a budget shoe!
Pros
The ASICS GEL Excite 7never failed to impress me. Here is a rundown of some of the best features this shoe possesses:
A cushioning system comprised of two types of technologies which work together to provide significant energy return during walks and low-mileage runs
A soft and stretchy upper that also locks the foot in place to prevent blisters in the heel area
A removable insole that can be easily replaced with an aftermarket model of your choosing
A solid rubber outsole that guides and supports the foot during the gait cycle
A reliable fit that appears true to size when compared with other ASICS models I have owned
A sleek and modern aesthetic
A very extremely wallet-friendly price tag, especially when considering all the features packed into the shoe
Cons
The ASICS Gel Excite 7 really does not have any drawbacks, major or minor. The laces did seem a bit short but were easy to replace with a longer pair.
This was only an issue because I used the top lace hole around the shoe collar, which isn't necessary for everyone. The shoes also seemed a bit narrow at first, but they stretched out over a couple of wears and now fit perfectly. So cons: 0!
One note: These shoes are designed for moderate-mileage running (like 3-10 miles per session), and I don't ever run more than that in one session.
I can't attest to how these would work for marathons or other kinds of long-distance running, but I can't see why there would be any issue. If a shoe works, it works. The mileage shouldn't matter.
Bottom line
I have been very, very impressed with the ASICS Gel Excite 7. As a long-time ASICS wearer (over 20 years now), I can say that this is probably the single best budget road-running shoe from this brand that I have tried.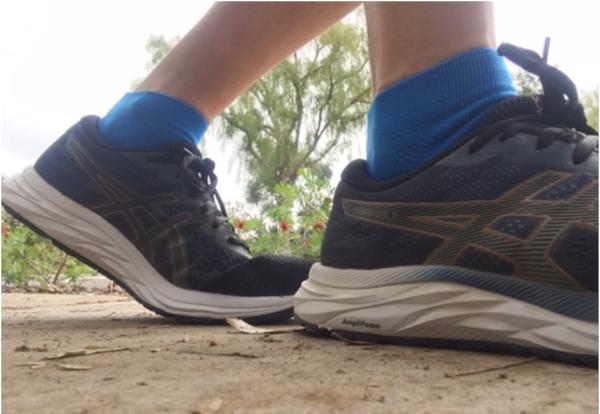 It really does have the look and feel of a more expensive shoe, with an extremely comfortable midsole and a soft, flexible upper. This shoe is sure to please many people from fitness walkers to low-mileage daily joggers, or even people who prefer to use cardio equipment at the gym.
This shoe got me through some big life challenges by keeping my love of running alive and well. I can think of no better shoe for anyone looking to get into running, and it's my current #1 budget running shoe recommendation.
See you on the roads, sidewalks, trails, and anywhere else feet can go.
The latest iteration of the Asics Gel Excite introduces an improved fit in the forefoot section, giving a long-term, premium comfort that will help the runner last the distance. This lightweight running shoe features a clean, yet stylish design that is suitable for both road runs and casual walks.
This updated version utilizes the Jacquard mesh material to deliver an enhanced airflow, preventing the feet from overheating while running or doing strenuous activities. This material also aims to provide a comfortable in-shoe wrap.
Rearfoot Gel® technology is also integrated into the shoe. This material is used to continuously provide optimal cushioning, which simultaneously delivers rebound and absorb impact in every stride. The Rearfoot Gel® cushioning is also working with the Ortholite™ sockliner to maintain a lightweight comfort and breathability. The sockliner also offers added breathability and prevents unwanted odor.
The 7th version of the Asics Gel Excite has a standard running shoe length. The improved forefoot construction allows for a snug fit and long-lasting comfort. Other technical components that directly affect the fit of the shoe include the Ortholite™ sockliner and padded tongue, which are added to provide additional comfort and support. The shoelaces are also used to give a secure, personalized fit.
Consumers are welcome to get a pair in their usual sizing preferences. However, it is recommended to test the shoe first before making a purchase decision to ensure a pleasant in-shoe experience.
A durable rubber outsole is integrated into this neutral running shoe. This component protects the foot from sharp objects and the rest of the platform from all abrasive elements.
Enhancing the outsole's performance is the strategic flex groove pattern, which makes the shoe more lightweight and flexible. It also boosts the shoe's grip on various surfaces, allowing for a more efficient ride.
The Asics Gel Excite 7 incorporates the Amplifoam™ midsole for enhanced durability at softer densities. This technology also delivers added comfort and flexibility for a natural running experience. The Amplifoam™ midsole works in conjunction with the Rearfoot Gel® technology for a stronger rebound.
Rearfoot Gel® technology is utilized in the shoe to offer a more cushioned underfoot, bringing more rebound in every stride. This element is designed to attenuate shock during the impact phase to allow smooth transitions to midstance.
Amplifying the shoe's cushioning performance is the Ortholite™ sockliner. Aside from providing added comfort and support, this lightweight material offers better moisture management to help reduce odor and moisture. It keeps the foot dry and cool while running or doing strenuous activities.
The Ortholite™ sockliner is also used to provide a lightweight feel in other popular Asics running shoes such as the Asics Gel Contend 5 and Asics Gel Excite 6.
This Asics running shoe is designed with a Jacquard mesh top. It is a breathable fabric that allows for excellent airflow throughout the shoe interior. It keeps the foot dry and comfortable for an extended period. Apart from giving a pleasant in-shoe hug, the upper material also protects the foot from the elements.
The Asics Gel Excite 7 features the traditional lacing system. This component allows the user to control the looseness or tightness around the shoe for a more comfortable fit.
A padded tongue is also incorporated into the shoe for additional comfort. It protects the top of the foot from getting pinched by the shoelaces. The tongue also prevents small rocks and debris from getting inside the shoe. The shoe is also constructed with a padded collar to provide protection and support for the ankle.
Just like the Asics Gel Excite 7, the Asics Patriot 10 is also a lightweight and affordable running shoe that is ideal for running on paved surfaces.
Similarities
The Asics Gel Excite 7 and Asics Patriot 10 feature the mesh upper material for a lightweight and breathable coverage. The Amplifoam™ midsole is also used in both shoes for excellent comfort, flexibility, and durability.
Differences
One big difference between the Gel Excite 7 and Patriot 10 is the presence of the Rearfoot Gel® in the midsole. This technology is utilized in Gel-Excite 7 to provide better cushioning and stronger rebound compared to the Patriot 10.
Another difference between these shoes is the type of sockliner used. The Patriot 10 utilizes an EVA sockliner, while the Gel Excite 7 uses the Ortholite™ sockliner that offers better moisture management.
Size and fit
True to size
based on 353 user votes
How Gel Excite 7 compares
Corescore: 53-57
1 shoes (0.11% of shoes)
Corescore: 58-61
2 shoes (0.21% of shoes)
Corescore: 62-66
7 shoes (0.75% of shoes)
Corescore: 67-70
12 shoes (1% of shoes)
Corescore: 71-75
53 shoes (6% of shoes)
Corescore: 76-79
72 shoes (8% of shoes)
Corescore: 80-84
156 shoes (17% of shoes)
Corescore: 85-88
224 shoes (24% of shoes)
Corescore: 89-93
335 shoes (36% of shoes)
Corescore: 94-98
69 shoes (7% of shoes)
Price: $40 - $70
113 shoes (12% of shoes)
Price: $71 - $101
269 shoes (29% of shoes)
Price: $102 - $132
271 shoes (29% of shoes)
Price: $133 - $163
168 shoes (18% of shoes)
Price: $164 - $194
61 shoes (7% of shoes)
Price: $195 - $225
36 shoes (4% of shoes)
Price: $226 - $256
9 shoes (0.97% of shoes)
Price: $257 - $287
1 shoes (0.11% of shoes)
Price: $288 - $318
2 shoes (0.21% of shoes)
Price: $319 - $350
1 shoes (0.11% of shoes)
Traction: 1
0 shoes (0% of shoes)
Traction: 2
0 shoes (0% of shoes)
Traction: 3
0 shoes (0% of shoes)
Traction: 4
1 shoes (0.22% of shoes)
Traction: 5
10 shoes (2% of shoes)
Traction: 6
32 shoes (7% of shoes)
Traction: 7
167 shoes (37% of shoes)
Traction: 8
137 shoes (30% of shoes)
Traction: 9
81 shoes (18% of shoes)
Traction: 10
22 shoes (5% of shoes)