ASICS Gel Content 6 review
The ASICS Contend 6 is a cheap running shoe built to last, but it lacks everything you might want from a high-end running shoe. It may be good for someone going for the couch to 5K without breaking the bank.
When you first put on the shoes, they feel comfortable. They look well built, and will probably last a long time.
Who should buy it
The ASICS Content 6 is ideal for those who are looking for an affordable shoe comfortable enough for easy, short-distance runs.
Who should NOT buy it
Consider other running shoe models if you:
are looking for a cushioned daily trainer (the Cumulus 23 is worth checking out)
need stability (in this case, get a shoe from the popular Kayano series)
want a shoe for fast, quick-paced runs (the ASICS Magic Speed is praised for being fast and nimble)
I'm looking for that much-needed bounce
I started with these shoes on about a 4-mile run at an easy pace. I did not feel they did much help in running. It felt like every step the cushion collapsed and did not come back. Some running shoes give you a nice bounce back.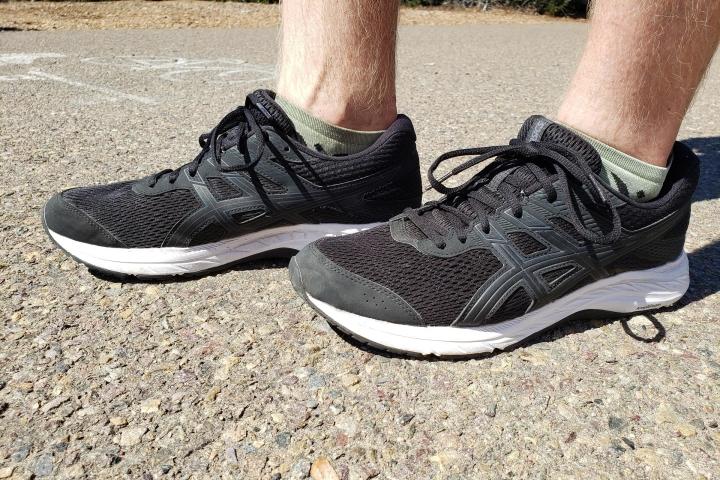 The Contend 6 is not for long runs
I did run with these shoes on a long run of about 12 miles. Even though the shoes were pretty new, it felt like I was running with shoes that were too worn out with nothing left. My feet really hurt. I was not sure what it was.
The day after my long run with these shoes, I wore a different pair of running shoes, and my feet were fine. I went back to the ASICS Contend 6, and my feet were hurting again.
I ran with these many more times, but they never felt good. I would not recommend them for long runs, speed workouts, recovery runs, or just an easy run.
Every step felt like lifting weights
I wore these shoes on a speed workout, running intervals. I felt slow. Even though the shoes are not that heavy, every step felt like lifting weights. The shoes feel like they just sink into the ground. Also, my feet started to feel a little sore.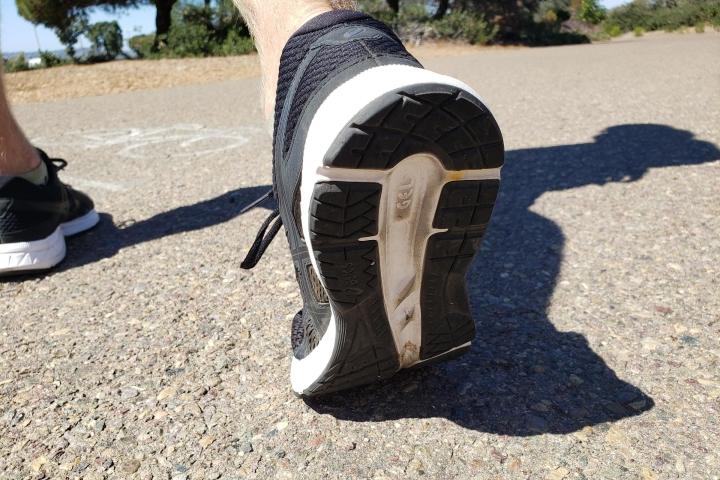 The arch is too far forward
After some runs in the shoes, I put them on to see if I could tell where the discomfort came from. I noticed the arch supports are farther up by my toes than they should be. The middle part, where the middle of the bottom of your feet touch, seemed to be caved in. It was not quite as comfortable as they were at first.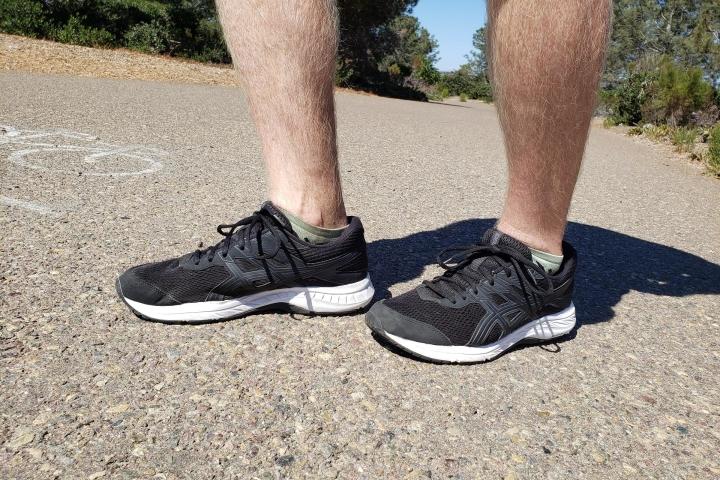 My feet hurt in the Contend 6
I am not sure what was causing my feet to hurt in the Contend 6, though. I have run in many different shoes, like even the ASICS GT 1000 series, and my feet do not hurt like this.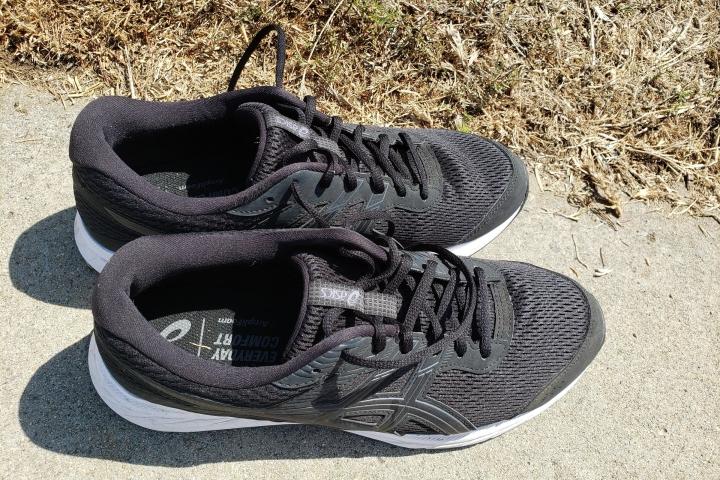 Looks fine after 40 miles
The tread looks like it will last a long time. I have about 40 miles on these, which may be more than I wanted, but the bottoms still look fine.
Looks pretty stylish
The ASICS Contend 6 does look like a good running shoe. The shoes actually look pretty stylish. ASICS does make some good, very comfortable shoes, but these are at the low end and show it.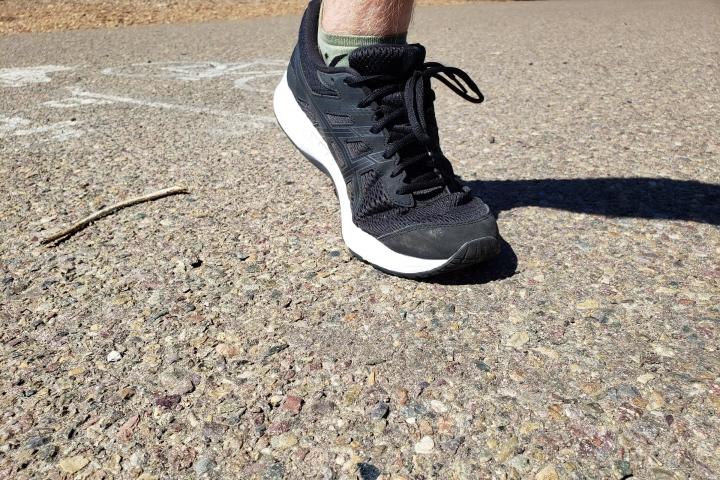 Everything else is okay
The shoes seem to be normal. There is the regular tongue, the shoes lace up just fine, and I did not notice any pressure points in the shoes. There is good protection all around, and your feet are not going to slide out.
Compare popularity
Interactive
Compare the popularity of another shoe to ASICS Gel Contend 6: